Editor's note: Each month, we'd like to introduce you to one of our wonderful Glamping Hub hosts and what inspired them to create a glamping site. This month, we have Basquali, who manages this romantic tree house and lake house in the Hudson Valley of Upstate New York.
1. What is the story behind you starting your glamping site? What did you do before becoming a glamping host, and what drew you to glamping?
I was originally a photographer from Australia, and I moved to New York in 2001. I lived in a great neighborhood in Brooklyn, but really missed the food, coffee, and community of Sydney cafe culture, so I opened a cafe in 2006 to fill the emotional hole. One day, one of my customers invited my wife Michelle and I to his house in Upstate New York. I'd never been Upstate, and we instantly fell in love with it.
Coming from Australia, I feel a very strong connection to nature, but there's a reason why New York City is called the concrete jungle. Finding Upstate was like returning to the womb of Mother Nature. Eventually, we ended up buying the tree house as our escape and sanctuary.
Since we both work in the restaurant industry, our weekends are in the middle of the week, and it seemed like such a waste having the place sitting there unoccupied on the weekends. We started sharing it with our customers and friends until we learned about Glamping Hub, and now we happily share it with other like-minded souls who seek rejuvenation in the woods.
2. In your opinion, how does your accommodation fit the definition of glamping?
It's one of the most glamorous and comfortable ways that someone can immerse themselves and experience nature without being in a tent.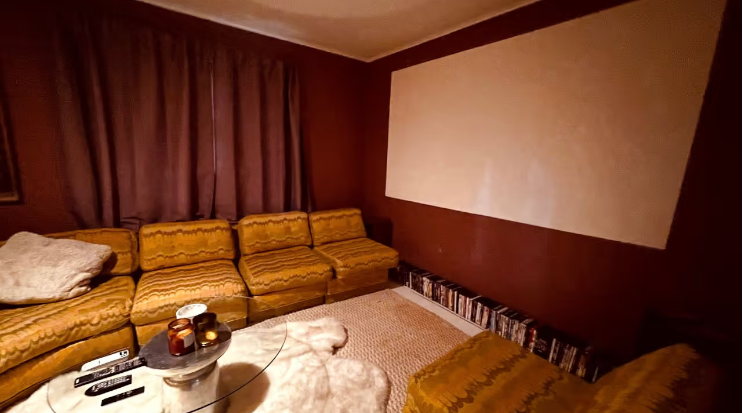 3. What is the most special thing about your property?
Apart from the trees? The fact that when you are inside, the tree house feels incredibly spacious, while being very cozy at the same time. This comes from it being multi/split level. Having 18 foot ceilings in the lounge pit gives the spaciousness, while the low ceiling in the kitchen and the burning fire make it warm and cozy.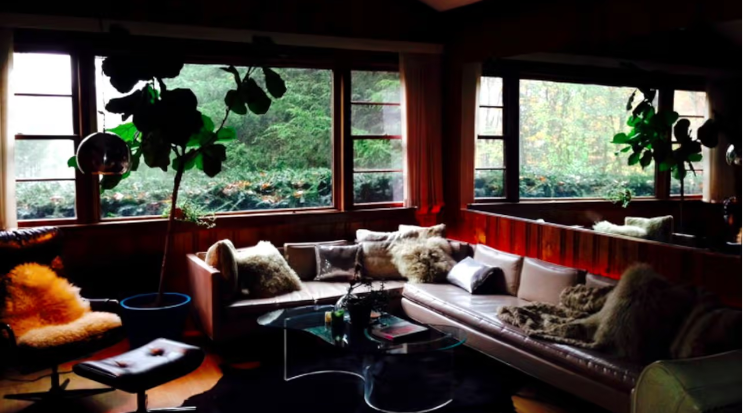 4. What do you love the most about running a glamping site? What are some of the challenges you face?
I love the fact that I get to share the love with others. For me, that's what it's all about. It gives me great joy when I read the comments people leave in the guestbook.
People really do connect and feel the love that has been put into the space, not only from my wife and I, but also from past guests. The biggest challenge is removing the snow in winter. We've had a few guests snowed-in in the past, but we've worked out a solution to that now!
5. Tell us about your most memorable guest experience to date.
There have been many memorable guest experiences. One guest was so inspired by her first visit that she returned and recorded her album there the second time around. The last guest wrote that her boyfriend proposed to her at the house and gave her a ring from Tiffany's.
6. Which three words are most commonly used in guest feedback about your accommodation?
Magical, calming, and peaceful.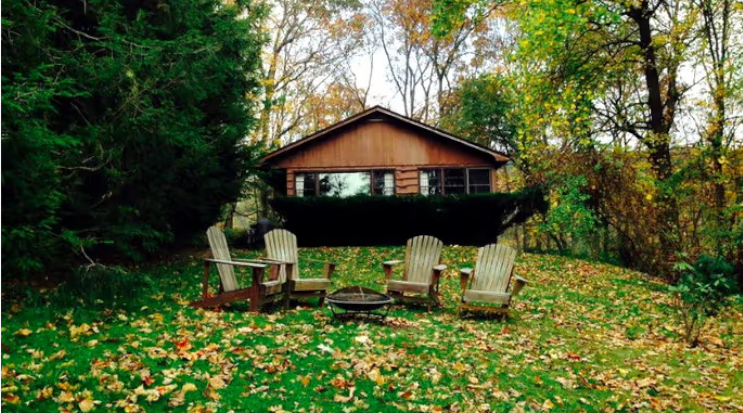 7. Tell us about the experience you provide for guests visiting your glamping site.
We give people beautifully curated experiences in lovely places that essentially make them feel good. We provide a haven where they can cook, read, write, listen to music, watch movies, and/or do absolutely nothing. They leave fully rested, relaxed, and appreciative—wanting for nothing but to come back for more. We are really good at making people happy.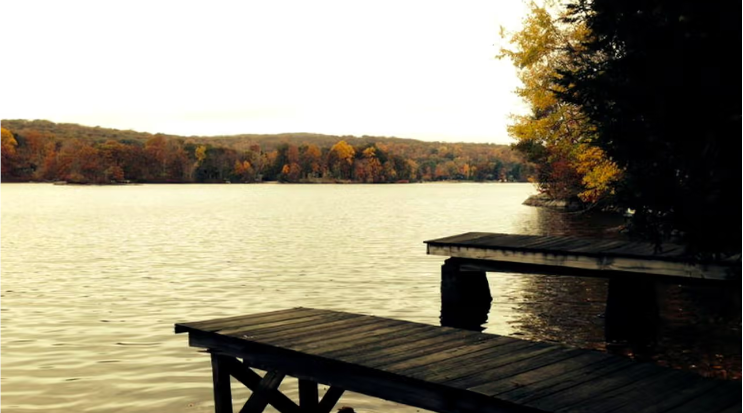 8. Are there any upcoming additions/changes to your glampsite you would like to share with us?
Yes! We're very excited to be renovating the tree house this spring. We'll be completely replacing the siding and giving it a cosmetic overhaul. We're also putting in a new deck and going to build a new fire pit. It will get a modern spruce-up, but still retain its nostalgic charm, with a bit of luck.
---
For the ideal Upstate New York escape, book Basquali's tree house or lake house!