Editor's note: Each month, we'd like to introduce you to one of our wonderful Glamping Hub hosts and what inspired them to create a glamping site. This month, we interviewed Hannah and Enoch about their secluded tree house and romantic tree house near Chattanooga, Georgia!
What is the story behind you starting your glamping site?
After experiencing other tree house accommodations, we wanted to make our own, hoping to create something that really inspired people and gave them a place to retreat, rest, and reconnect with each other. We also wanted to demonstrate how buildings can be made more sustainably with reclaimed resources and without toxic materials. We created a Kickstarter Campaign to raise the money for our first tree house, and our community came together to build it just like a barn-raising!
What did you do before becoming a glamping host? What drew you to glamping?
We were local business owners who built the tree houses first as a passion project. We began to host guests because we wanted to share the experience and encourage people to enjoy nature.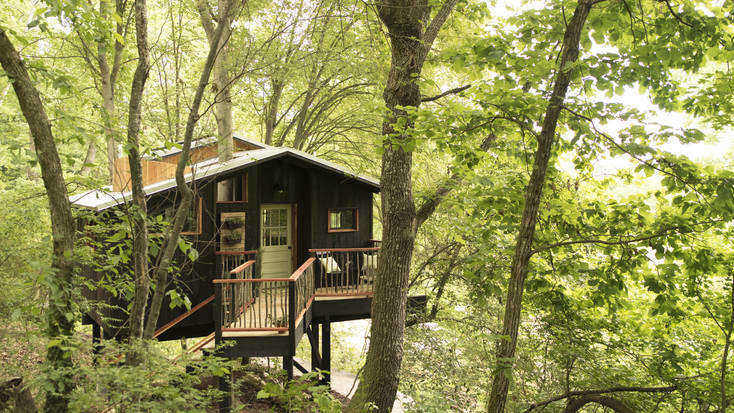 In your opinion, how does your accommodation fit the definition of glamping?
We might be a more extreme example of "glamping", as our tree houses are very refined and have the amenities expected in a high-end hotel, while at the same time they are full of reclaimed and rustic elements, perched in the trees in a beautiful forest, with the campfire and s'mores ready to go. You really get the best of both worlds!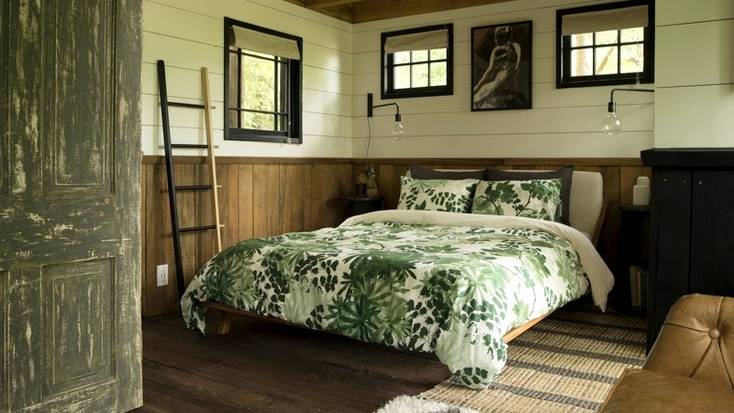 What is the most special thing about your property?
Boulders, trees, surrounded by hundreds of acres of preserved forest, super close to downtown but feels remote—the tree houses are special because they have all the luxury amenities, but capture the whimsical and adventurous nature of a childhood tree house. We are very accessible while being close to nature.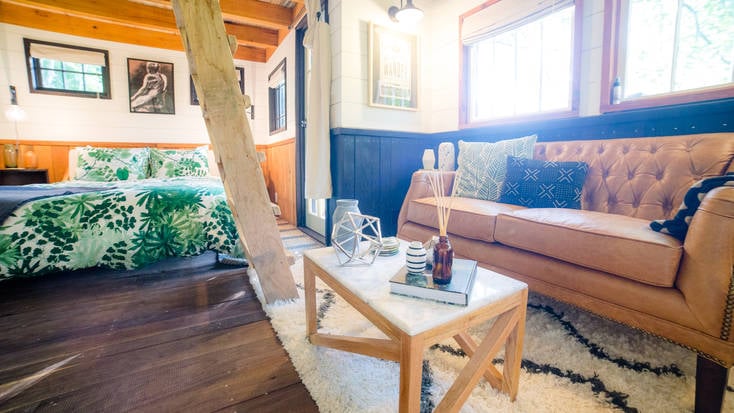 What do you love the most about running a glamping site? What are some of the challenges you face?
We love that our guests are looking for something unique and are eager to explore. Working around natural wildlife has many special challenges.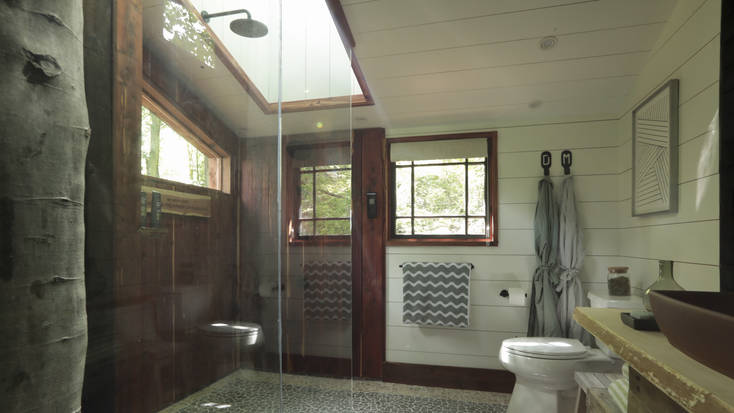 Tell us about your most memorable guest experience to date.
We have had many wonderful guests, but we always enjoy the couples who come for their anniversaries every year. It means a lot to us to be a special place for them.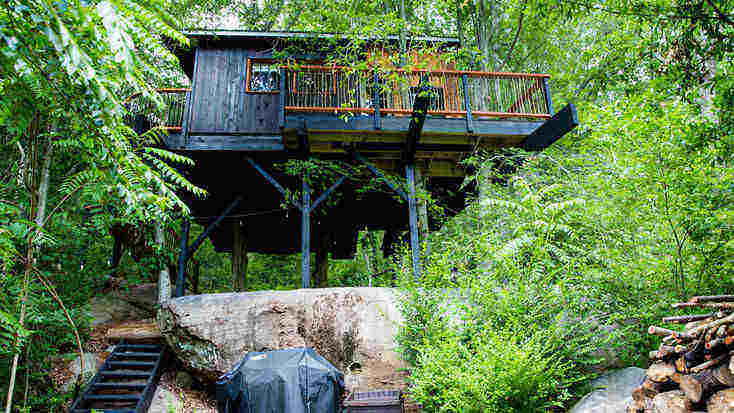 Which three words are most commonly used in guest feedback about your accommodation?
Magical, Relaxing, Unique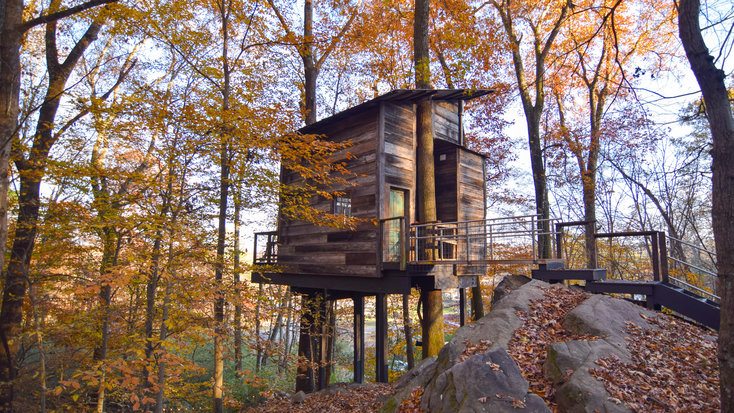 Tell us about the experience you provide for guests visiting your glamping site.
Treetop Hideaways is a boutique tree house hotel, providing a nostalgic experience resting comfortably in the treetops. Our old-growth forest on the side of Lookout Mountain just below Rock City provides visitors with the beauty of nature and a quick drive to any of the nearby attractions. Our desire is that you leave feeling rested, renewed, and energized.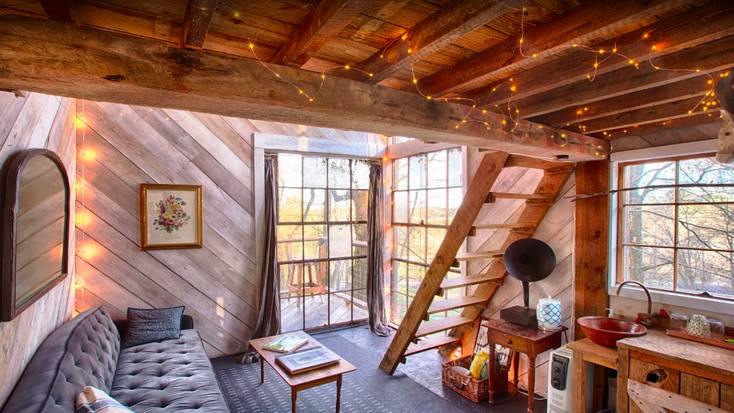 If you could have anybody stay at your accommodation, who would it be and why?
We enjoy hosting anyone who is looking to enjoy the outdoors. If I had to say one person, maybe Alexis Rockman, my favorite artist.
Are there any upcoming additions/changes to your glamping site you would like to share with us?
More tree houses!!! And we've been thinking about making a tree house sauna too. It might be the first one ever!