Editor's note: Each month, we like to introduce one of our wonderful Glamping Hub hosts and ask what inspired them to create a glamping site. This month, we're showcasing Glamping Hub's Host of the Month for August 2021, Alejandro, who runs this unique bubble dome near Toledo with three of his childhood friends!
Tell us a bit about yourself…
I am an eager and very enthusiastic person and I like to live different experiences. I try to be positive and cheerful because life goes by too fast and we shouldn´t spend time complaining. I like sports, spending time with my wife, with my family, and with my friends.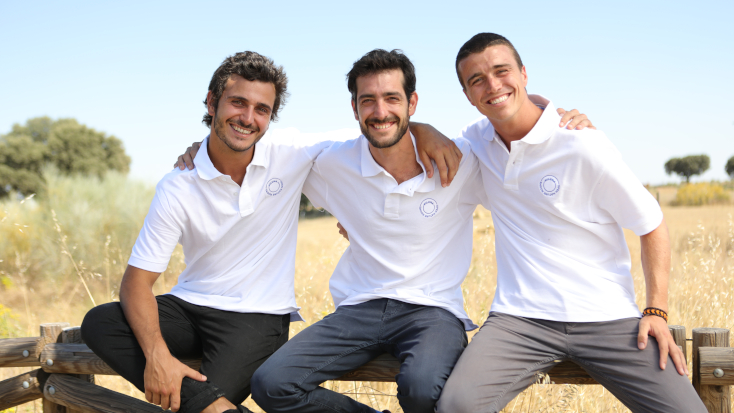 What attracted you to owning a glamping property?
One of the things about Glamping is that it gives you the opportunity to sleep somewhere different.

Living a different experience is something that has always caught my attention. In our case, the fact that we are located in the middle of the countryside, in full contact with nature is something that really attracts me. I'm a city person and we tend to be very busy, running from one place to another and doing a million things at the same time. I believe that it is very important to slow down sometimes and find a place where you can disconnect and relax. I think it is essential to dedicate time to yourself and/or to your partner.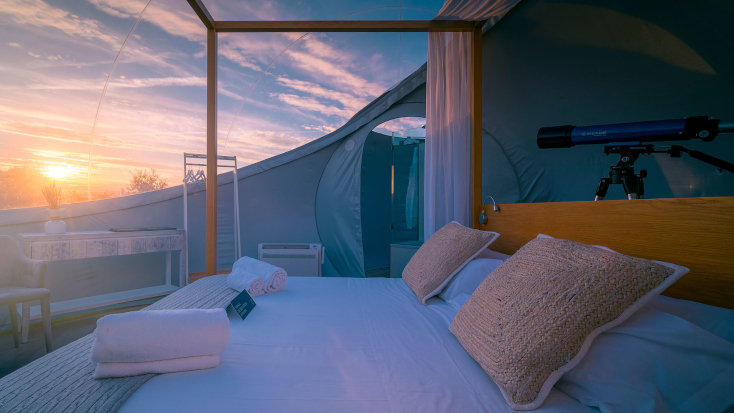 Every glamping site has a special story, could you tell us about yours?
We are three friends that have known each other since our childhood. We saw this product and fell in love with it during one of our trips through Europe. We had always wanted to launch something on our own and this project had lots of attractive points. It's something completely out of the ordinary for us, in the middle of the countryside, in direct contact with nature, and where someone could disconnect from their daily routine. So, we started working on this project until it became a reality. We started looking for strategic locations until we found this land in Hormigos, province of Toledo, 1 hour from Madrid and 35 minutes from Toledo.

I am very happy to see that people enjoy living the Miluna experience. They leave us great comments on the internet and reviews at check out. This is our main motivation to go on with this project as it gives you a lot of strength, encouragement, and happiness. It is very gratifying to see how many couples leave happy after their stay. All this, added to the fact that I have set it up with 2 of my best friends, makes me even more excited.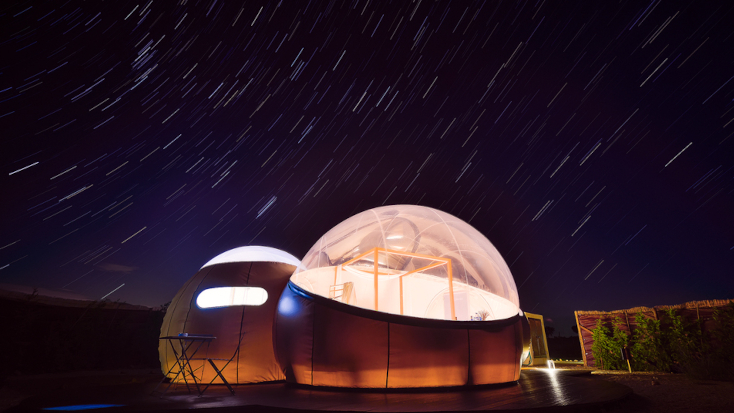 Can you tell us about your most memorable guest experience to date?
I have been lucky enough to sleep in different special places but there is one that I haven´t been able to try yet and that I would love. It is a hotel in Peru that has its rooms hanging on a cliff and in order to access them, you have to use a zip line. Staying in this type of room must be incredibly special.

From the experiences I have had sleeping in glamping accommodations, the one I have liked the most was staying in a treehouse. It was perfectly well conditioned, with an exterior jacuzzi, a private bathroom, and in the middle of nature where the only noise you could hear was the birds singing. Another hotel that I really liked consisted of luxurious rooms in the middle of a beautiful natural setting. It is called Vivood and is located in Alicante.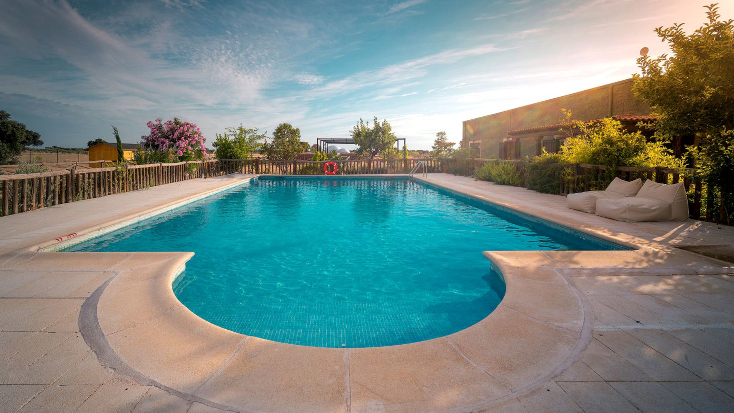 If you could have anybody stay at your accommodation, who would it be and why?
If I had to choose someone out of my close circle, it would be my wife. Since one of the hardest things for me, is being far away from the people I love, my wife is the one that gets more affected, followed by my family and friends.

The truth is that I love to receive all kinds of clients. Setting up a hotel has given me the chance to host a lot of people and I love to see how different we all are. There are expressive and not-so-expressive people, adults, young people, people from higher or lower social classes, people who like different things. I think one of the beautiful things in this world is to meet new people since you can learn a lot from it, therefore, our doors are always open to everyone.
What are some of the challenges you face and what have you learned since opening?
One of the main challenges I have in mind is to try to have a more sustainable product. One where the customer is able to have the same experience we offer now, but with more sustainable elements. I think this is a very important issue to take into account because the planet is suffering a lot already and we have to act quickly or else it could get really bad for future generations.

Another of my challenges is to make this project grow. Try to set up more rooms so more people can have the opportunity to enjoy such a beautiful experience.

Lastly, I would love to be able to combine my job with my personal life. To be able to have the whole hotel really well organized and be able to work more from the distance, without having to be constantly present.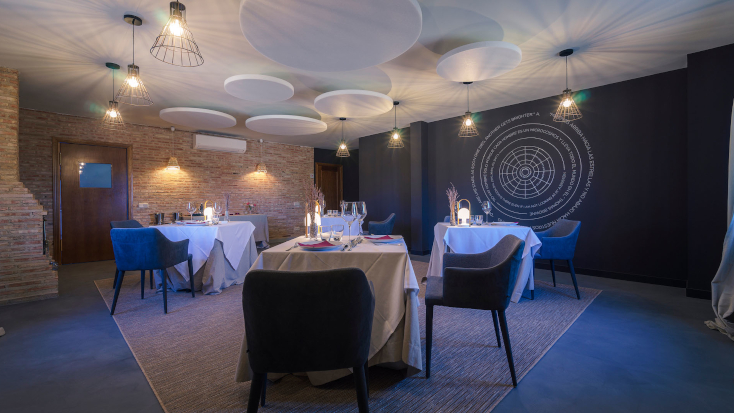 How was your first time hosting?
It never leaves you indifferent, besides, when you are young, everything new to you has even more impact.
What do you love the most about running a glamping site?
Managing a business has its good and bad things but being able to set up something of your own is super gratifying. Seeing how you have created it with a lot of work, a lot of implications, and a lot of effort and you are lucky enough to see that it is actually working and people are like it, it is an amazing feeling. Even more so when you are offering a place that makes other people happy, where they can relax and be in contact with nature. You see how your guests come with high expectations and you are able to exceed them each time.

Besides, you make your own decisions and do everything the way you like. You are generating work. Being one of the owners of this beautiful project makes me very happy.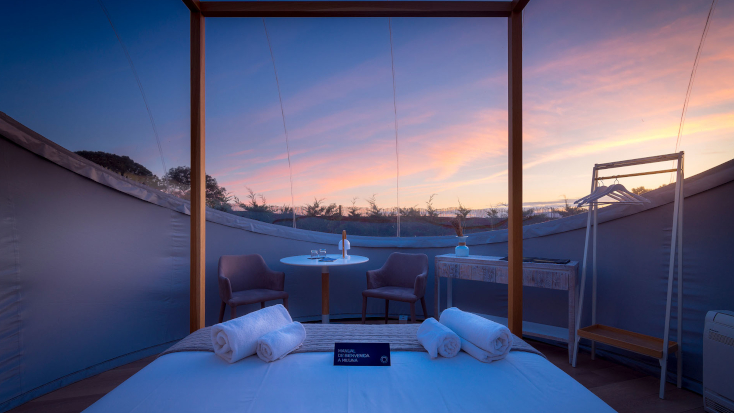 Where is your ideal holiday destination? Other than your glamping property of course!
When I think of an ideal vacation, I think of somewhere close to the beach where I can go with my wife, not only to relax but be able to do different activities and sleep in unique places. I like new experiences, discovering new parts of the world, and doing new activities. I am an adventurous person so I don't like routines.
What advice would you give to anyone looking to start or improve their own glamping business?
I would tell them that if they have a dream, they should fight to achieve it and make it come true. It will not be easy, but with passion, confidence, and dedication, you will succeed in making it happen, and if not, you will have grown as a professional. One encounters difficulties along the way, but you have to know how to overcome them and fight against adversity.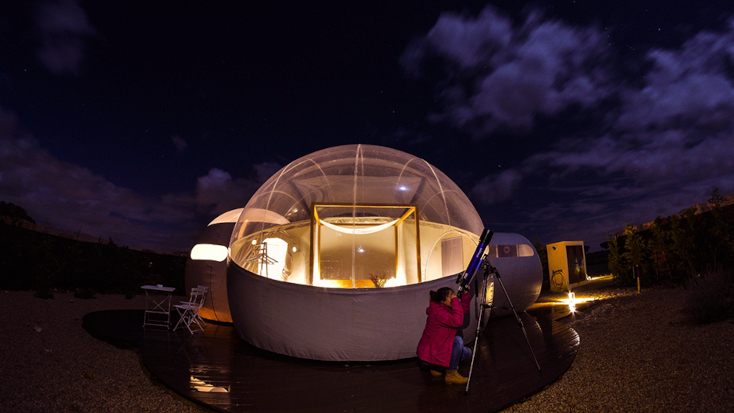 Our community of hosts means everything to us here at Glamping Hub, which is why we love to share their stories in our Host of the Month feature. To book an unforgettable stay at one of these romantic bubble domes in Spain, click here!
Have you stayed with one of our incredible hosts recently and would like to nominate them for Glamping Hub's Host of the Month? Send us a message via Facebook or Instagram explaining who you've chosen and why!