Our planet and space is filled with millions upon trillions of rocks hurtling through space and this, naturally, was a slightly alarming discovery when you consider the size of some of the things and I'm sure those of you who have seen the 1998 film Armageddon will know what I'm talking about. This was the primary inspiration behind the founding of International Asteroid Day, by Dr. Brian May (The guitarist of Queen) and a group of others who felt that there should be a greater concerted effort to improve the detection of asteroids and to educate the public on this very topic. So when is Asteroid Day? It's on June 30th, which is the date that an asteroid entered the earth's atmosphere over Siberia, Russia and a 100-meter asteroid caused destruction to around 830 square miles of countryside.
So in aid of this intergalactic date of World Asteroid Day, there's plenty that people can do to celebrate, including the information you can see on the official website, but what better way to get inspired and make a change than to see it for yourself? Find the best places to watch the meteor shower during your vacations and you can be sure to see something truly breathtaking to mark the occasion, even if you miss the exact time, you can be sure that these places double up as the best places to stargaze also! From the world over, as long as you have a clear sky, then you'll have the best time, but the world over has some truly breathtaking destinations from Utah to Ukraine, there's a destination for everyone's tastes.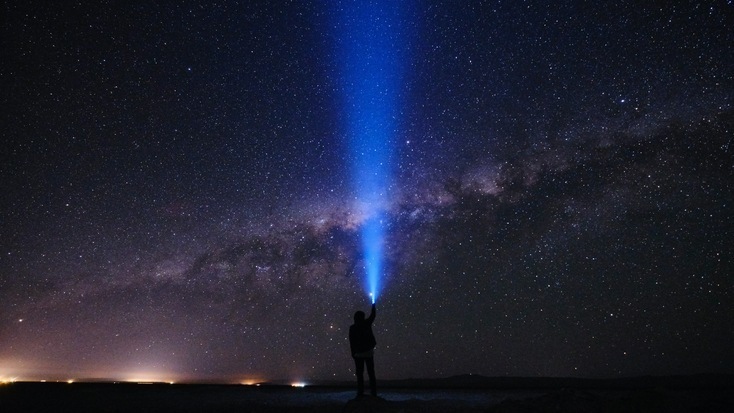 History of World Asteroid Day and Why we Need to Watch the Skies From Astronomical Observatories
International Asteroid Day is a UN-sanctioned date for bringing awareness to asteroids and understanding why we need to watch the skies. Dr. Brian May, Rusty Schweickart, Grig Richters and Danica Remy co-founded the occasion and to date, there are events held every year across the world to help further the goal of improving awareness. Following this, the 100x Declaration was also signed in 2014, a petition and pledge for countries to come together to increase the rate of asteroid discoveries within the Earth in 10 years.
Check the website for Asteroid Day to see the official events that are hosted independently around the world at places of interest such as museums and astronomical observatories. These events will answer all sorts of questions such as "how do we detect asteroids?" and give workshops about planetary defense, which is no longer a phrase relegated to sci-fi novels and the like. Aside from this, if there's nothing in your area, you can join in online and learn all about the world (or universe) of asteroids and how they work. If you'd prefer to celebrate in your own way by camping under the stars at some of the best places in your local area to see the stars – just remember to bring your telescope and set your calendar for International Asteroid Day!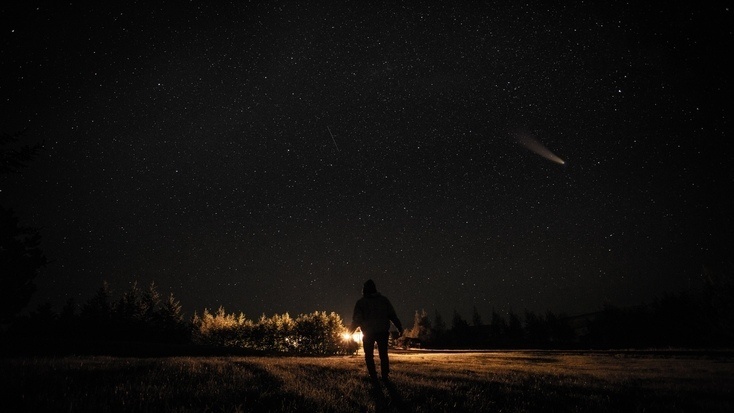 When were Asteroids discovered and Tips for Viewing the Stars
What is the history of asteroids, then? In human terms, we only started observing and understanding the existence of these space particles in the 1800s and understandably, scientists were confused by these, as they were looking to discover new planets. In Palermo, the Italian director of the observatory, Giuseppe Pazzi noted an object that resembled a star and tracked its movements over a few days and named it Ceres. So when were asteroids discovered? In 1801! Years after this, the search for asteroids seemed fruitless and of course, with their lack of technology to detect them, it was very difficult.
Since then, we have come along leaps and bounds with technology and going from only having detected 1,000 asteroids in 1921 to having detected 1,000,000 in the year 2020. Now we are able to correctly predict the dates and details of where to see meteor shower displays with the many instruments we use for viewing the stars. So speaking of it, you can make the most of the best night sky by picking the best meteor shower viewing locations with information you can find online. There is plenty of information about the best sites and ideal times for your consideration.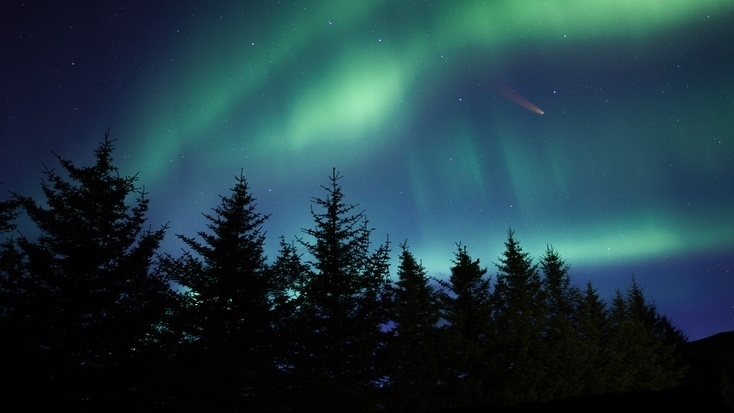 What Does a Meteor Shower Look Like and What are the Best Places to Star Gaze?
For those who are wondering "what does a meteor shower look like?" – you can find out first hand! For example, in 2021, there is due to be 12 separate meteor showers, so just remember to set your calendar and you'll have no troubles in finding the best place for meteor shower viewing! There are some stellar destinations around the world for your consideration also if you want to make it a vacation. In the US, you have Mauna Kea in Hawaii, which sits at the top of a volcano, 14,000 feet in height. With this Island State being in the middle of the ocean, you're sure to avoid the light pollution found elsewhere by picking a Hawaii vacation. Elsewhere in the US, you can see the showers whilst camping in Pennsylvania in Cherry Springs State Park. This particular site holds the accolade of international dark sky status, which has only been granted to eight places on the planet.
In Europe, there are of course plenty of options across the continent ripe for your consideration during International Asteroid Day, from the Brecon Beacons in Wales to the views atop Mount Guajara in the Canary Islands of Spain. Cap off a European getaway by viewing the falling stars here. Beyond this and much further away on the other side of the planet, Tasmania is a fantastic destination to not only see the meteor showers but one of the best places to see Southern Lights! This is also possible when you make the visit to Aoraki National Park in New Zealand, another dark sky reserve. Our final mention is definitely saving the best for last, with San Pedro De Atacama in Chile. The desert here sits over 8,000 ft in elevation and is a pure paradise for stargazers, surrounding you with a blanket of stars in every direction.
For more information about World Asteroid Day, check out their official website!