Visiting the Blue Ridge Mountains is an experience that no one forgets in a hurry. Spanning from Georgia to Pennsylvania, this impressive mountain range draws in nature-lovers with its distinctive bluish color and abundant unspoiled wildlife. In fact, both the Shenandoah National Park and the Great Smoky Mountains National Park are located in the Blue Ridge Province. There's no better place to book your romantic getaways. Blue Ridge Mountains camping vacation ideas can be found right here and are certain to delight.
The exquisite hazy scenery of the Blue Ridge Mountains makes them an unparalleled place to go on a romantic cabin getaway. Each of these unique rentals is filled with charming features that will turn your experience with your loved one from ordinary to extraordinary. We know you won't be able to resist the chance to rent a cabin and relax on a hammock, in a hot tub, or on a creek swing soaking in the stunning views!
Go Asheville camping for romantic getaways: Blue Ridge Mountains camping ideas can be found right here
Why not book yourself a stay near Asheville, NC and organize some truly memorable romantic getaways? Blue Ridge Mountain camping rentals are available near this historic town and are perfect for a couples camping vacation. North Carolina has plenty to offer, but an Asheville romantic getaway might just be top of the list.
The city can be found in among the Blue Ridge Mountains and is well known for its vibrant arts scene and historic architecture. Spend a day checking out the Biltmore estate displays for a taste of local history, or head to the Downtown Art District for a healthy dose of culture! Close to the city, you'll be able to find the stunning Pisgah National Forest. Camping at this location is perfect for a cozy getaway with that special someone. With a vast, forested area that's perfect for hiking and plenty of Pisgah cabins on offer, you'll be able to enjoy a stay here with no drawbacks.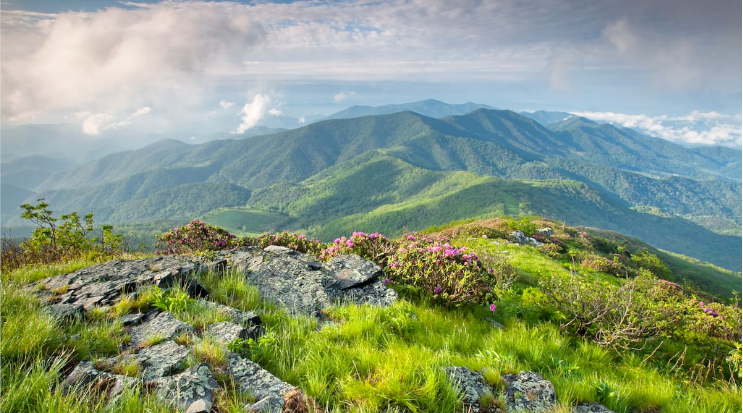 Book yourself into a romantic Asheville camping rental today and relight the fire. There's nothing quite like luxury camping whilst surrounded by awe-inspiring views to relight the flame. Blue Ridge Mountains vacations are just a click away!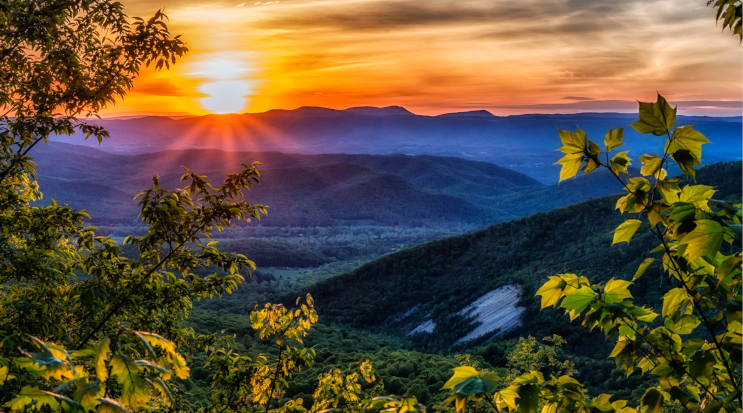 Check out romantic Gatlinburg getaways! Great Smoky Mountains National Park camping is a top choice for a Valentine's Day vacation
Second on the list is a trip to the wonderful Gatlinburg, Tennessee! This mountain town is a well known gateway to the Great Smoky Mountains and is perfect for a cute camping vacation. Romantic Gatlinburg getaways are a top choice for a Valentine's Day vacation, and it isn't hard to see why!
Inside the city you can take a trip on the Sky Lift, which is a 2.1 mile cable car that will take you from Gatlinburg's downtown through to the amusement park and ski resort, Ober Gatlinburg. Recreational activities in the nearby area include white water rafting on the Pigeon River! This is a thrilling day out which provides a bit of excitement if you and your loved one need to a shot of adrenaline. However, the top pick for things to do near Gatlinburg, TN is no doubt spending some quality time in Great Smoky Mountains National Park. Camping for couples at this destination is a vacation idea that's not to be turned up. Go mountain biking through unforgettable trails or cuddle up together in a Great Smoky Mountains cabin. What more could you want?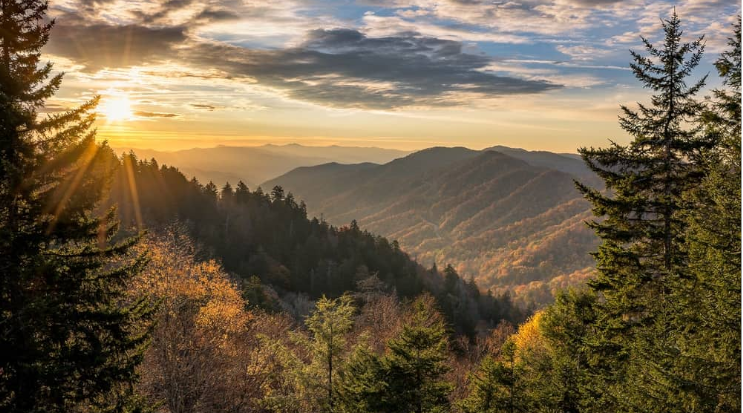 Romantic accommodations in the area can be found with Glamping Hub and will not disappoint. There's few better places to enjoy your romantic getaways: Blue Ridge Mountains camping ideas don't get much better than this!
Visit Helen, Georgia! Romantic camping rentals are available for the best Blue Ridge Mountain romantic vacation ideas
The final pick on the list is a trip to the beautiful mountain town of Helen, GA. Located right in the heart of the Blue Ridge Mountains, there's an abundance of great things to do in the surrounding areas that will make this romantic vacation one of the best you've ever experienced.
Spend a day exploring the town and it'll quickly be apparent why this is such a fantastic location. Spend a day on the high street and you can visit one of over 200 specialty shops that sell just about anything you can think of. Then pack your bags and go out exploring the surrounding area. Smithgall Woods State Park can be found  to the south east and offers plenty of beautiful hiking trails to be enjoyed. It is also home to Dukes Creek, which is a fishing hot spot for trout enthusiasts! Or you can head to the famous Chattahoochee National Forest! Camping in the surrounding area is perfect for a romantic vacation. Spend your days discovering all of the wonderful features of the area and then return to a luxury camping rental in the evening to let off some steam.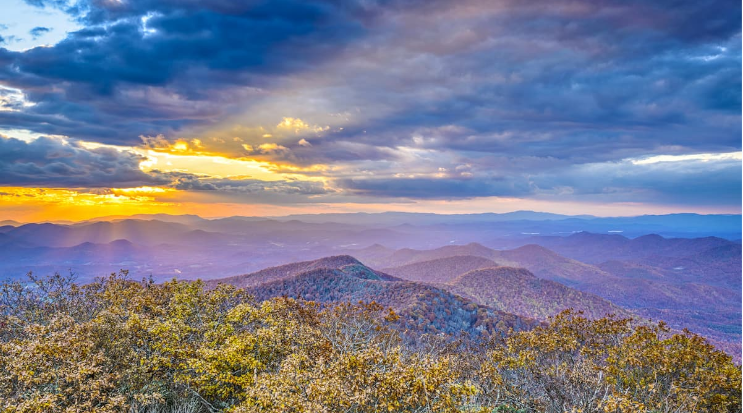 Helen cabins in Georgia are perfect for a spot of romantic camping. Georgia is a great state that has plenty of offer, which is why you should book yourself a vacation today and not miss out. Blue Ridge Mountain romantic vacation ideas don't get better than this. Romantic cabins, romantic yurts and much more are just a click away
Find out more about Helen, GA attractions and start planning an unforgettable vacation.