Are you ready to plan a romantic adventure for two? Looking for an ideal Valentine's getaway in a warmer climate? Mexico is waiting for you! We've put together a list of our favorite romantic getaways in Mexico, to help you plan a Valentine's Day getaway in the sun in 2023 or a romantic surprise later in the year!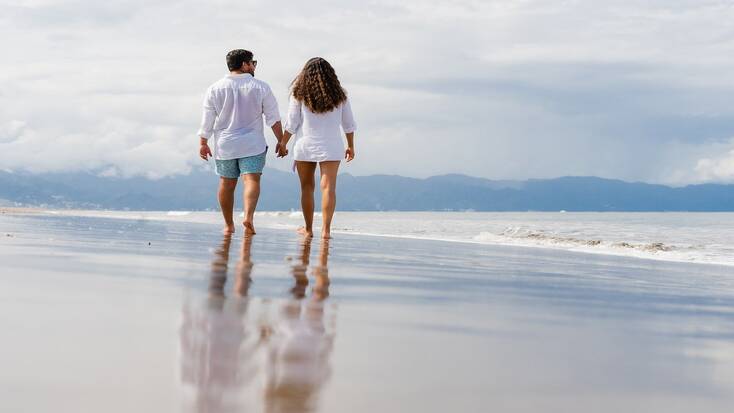 Explore the Riviera Maya on your romantic vacation in Mexico
The Riviera Maya, Mexico, is an extraordinary stretch of coastline. With plenty of things to do in the Riviera Maya, it's the perfect place for a romantic getaway. Spend days snorkeling the blue waters of the ocean alongside sea turtles and a wide variety of marine wildlife or head out to explore the Mayan ruins in Tulum. The Riviera Maya is the perfect place to escape for a quiet romantic vacation with that special someone.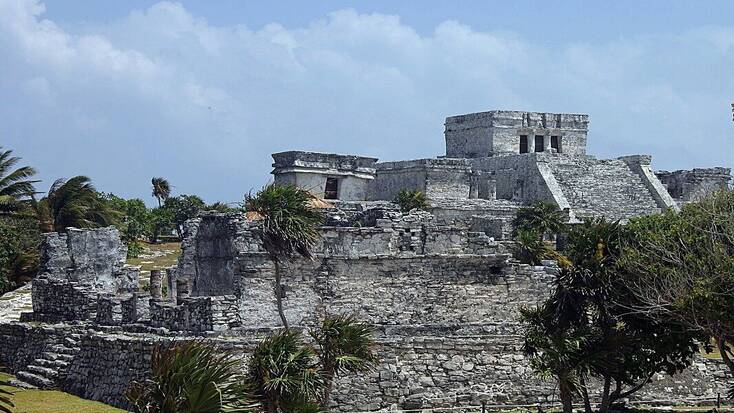 Visit Los Cabos; romantic getaways in Mexico for the hopeless romantic
Los Cabos, Baja California, is made up of Cabo San Lucas and San José del Cabo. It is an idyllic spot for romantic getaways! Mexico's white, sandy beaches aren't hard to come by, and when you can stay in luxury tent rentals, you can indulge the hopeless romantic in you. Imagine waking up every morning in a comfy, cozy bed, opening the door, and stepping straight onto the sand. There are many adventurous things to things to do in Cabo, while you're enjoying your romantic getaway. You won't want to leave your own private piece of quiet solitude overlooking the stunning Pacific ocean.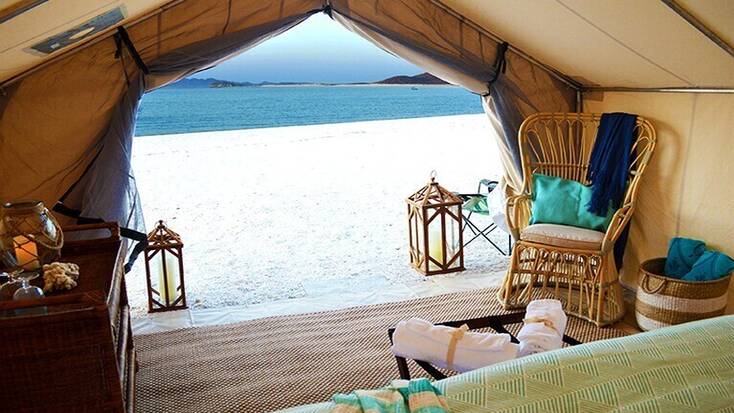 Watch the sunset over the beaches in Puerto Vallarta
What's more romantic than watching a stunning sunset with your partner after a day of relaxing on the beach together? A stay in Puerto Vallarta is perfect for a valentine's getaway. It is easy to get away from the crowds and find your own secluded corner of the beach so you can enjoy your romantic getaway. Mexico has a wide variety of incredible beaches. In Puerto Vallarta, you are really spoiled when it comes to the most beautiful beaches in Mexico.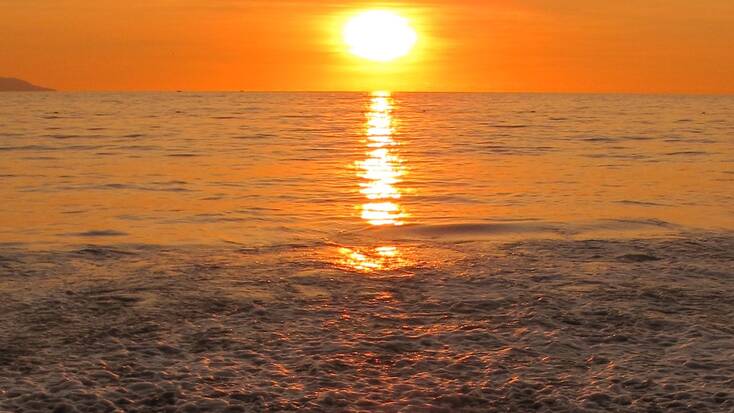 Stay in a valley near San Miguel de Allende, Guanajuato
Heading inland, the province of Guanajuato boasts a number of beautiful towns and cities, such as Léon. A little over two hours from Léon, you'll find the stunning town of San Miguel de Allende. Set beside Le Begoña, a stunning lake, it's close to areas of archaeological interest that include Mayan ruins. Stay in this stunning villa rental overlooking a plush, green valley for the perfect place for secluded, romantic getaways in Mexico. Give that special someone the perfect balance between a quiet, restful getaway, yet still close enough to the town for evenings exploring the local nightlife.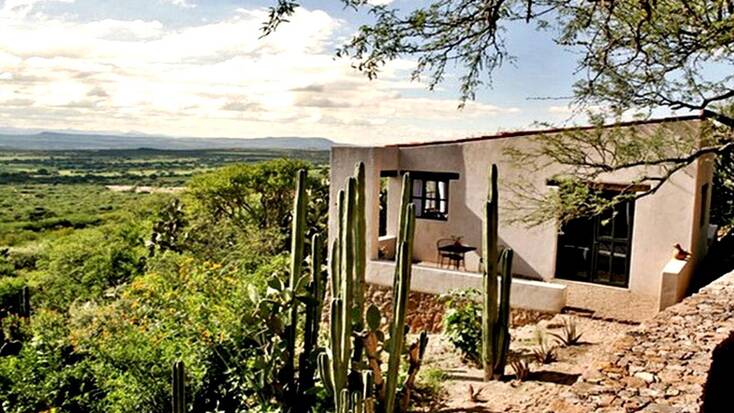 Plan a romantic getaway to Sayulita; beach, jungle, and tropical rentals near the Sierra Madre Occidental mountains
An idyllic spot for a romantic vacation, Sayulita, Mexico, backs onto the Sierra Madre Occidental mountains. With white sandy beaches and strong surf, a stay in the coastal village of Sayulita is sure to be a fun adventure. Beach aside, the area also features some stunning jungles with tropical rentals. Sayulita, Nayarit, is still within easy reach, but a stay in one of these unique vacation rentals means you are surrounded by wildlife and stunning natural beauty. The perfect way to enjoy any romantic getaways in Mexico.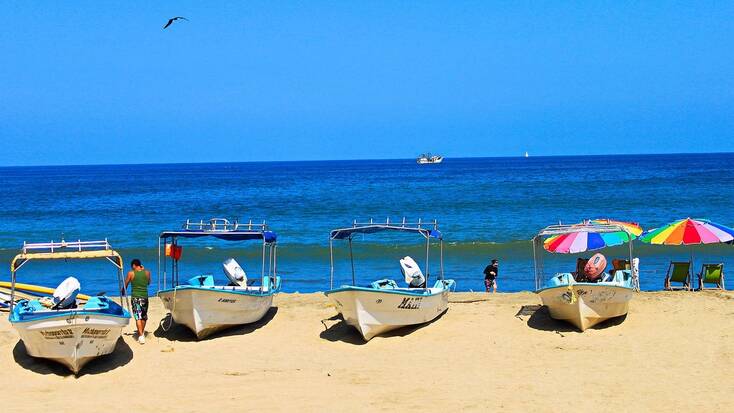 Do you enjoy tropical getaways? Try one of these exotic destinations around the world! If you prefer Valentine's adventure, you'll love our top 5 romantic getaways. But if a cozy weekend away sounds more inviting, a romantic cabin with a hot tub will definitely be a great option!