You'll have the delightful feeling of the wind in your hair, the sand between your toes, and your partner's hand in yours when you go on a romantic glamping getaway on the coast of Washington. These couples retreats allow you to whisk off your loved one to some of the most enchanting luxury camping sites in the state—with picturesque ocean views, inviting interiors, and lush wildlife surroundings, you will be set up to have one of the most romantic escapes of your life. There's no better time than right now to book a coastal stay in romantic camping rentals. Washington Coast adventures await!
Keep reading to discover the best locations for romantic cabin rentals: Washington Coast adventures await
You don't need an occasion to have romantic getaways in Washington along its stunning, rugged coast, especially if you live in this amazing state. A simple search for cabin getaways near me will throw up some gems. So book on a whim and seize the opportunity to reconnect, relax, and unwind in a dreamy Pacific Coast setting. So keep reading, and discover the most romantic places in Washington State.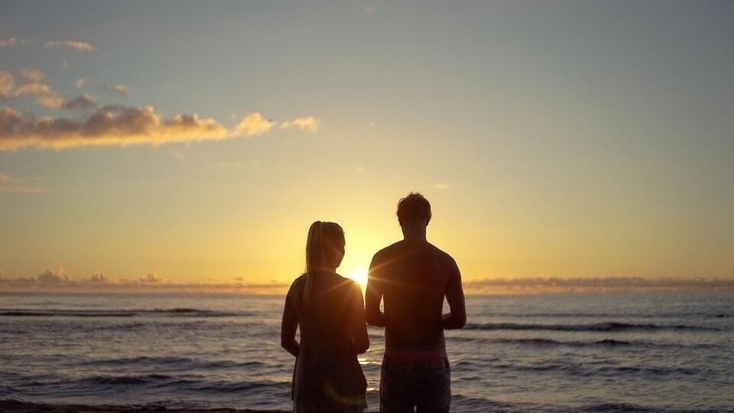 Stay near the San Juan Islands, Washington; romantic getaways in an island setting
We love the San Juan Islands, Washington for their unparalleled beauty and unspoiled wildlife. Tucked away between Canada and Washington, romantic getaways here are perfect, with their irreplaceable charm and offer many great options for whisking the love of your life of their feet. These islands have the largest bald eagle population in the U.S., so why not spend your days bird watching from the comfort of your unique luxury rental? You may also be lucky enough to spot some Canadian goose, oystercatchers, or wild herons during your romantic getaway. Washington romantic getaways really don't get better than this.
Orcas Island camping offers stunning views of the surrounding area, which is perfect for enjoying a candlelit dinner as the sun sets.
Also nestled on Orcas Island, these vacation rentals in Eastsound have just the right combination of character and luxury to provide an enchanting setting for your romantic getaway.
This Lummie Island camping is another great vacation idea, so that you can enjoy views from the local ferry dock during your glamping getaway.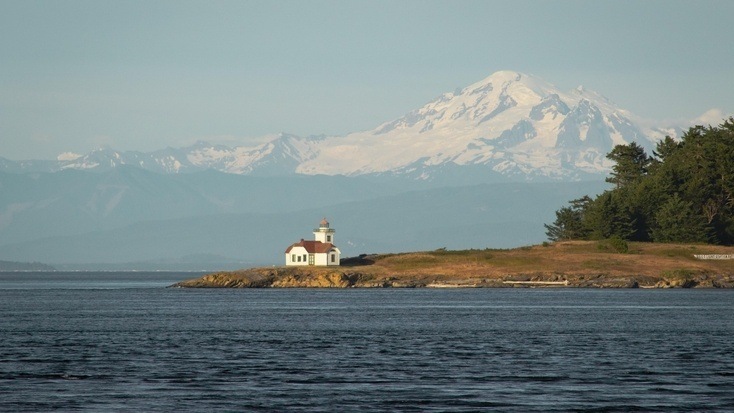 Discover the top Washington Coast romantic getaways and coastal stays! Olympia camping and much more awaits in 2022
We know you'll agree that there's something inherently romantic about the beach, which is why these coastal stays in Washington are sure to get the sparks flying during your couples retreat. When it comes to the Washington coast, romantic getaways don't get better than this. You have the opportunity to stay somewhere completely unique and encircled by nature, such as a magical luxury tent or a tree house tucked away in the forest, so why settle for staying somewhere ordinary? The Pacific Ocean is calling you…
Enjoy a stay near Millersylvania State Park in Olympia and explore its many meandering hiking trails together.
Head to Hoodsport and enjoy a spot of fishing and sunbathing.
Visit Freeland and enjoy the views of the glorious, open sky. The perfect spot for stargazing 'near me', this Washington Coast camping destination is a complete delight.
Enjoy a tranquil time for your Washington Coast romantic getaways and coastal stays. With the very best Olympia camping rentals available on Glamping Hub, you'd be mad to miss out.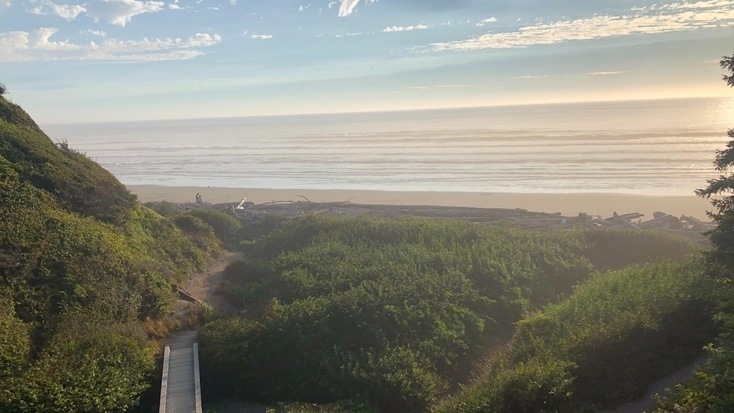 Enjoy Glacier romantic getaways; Washington vacations 2022
If you're willing to venture a little further from the coast, you will discover how much Glacier, Washington, has to offer in terms of romantic getaways. Washington has a number of amazing places to visit, but the wooded locations of these cozy cabins make them an unbeatable place to cuddle up with your loved one. The beach is only a short drive away, and you can spend your nights getting cozy beside a warm, crackling fire. The very best West Coast vacations can be enjoyed at this fantastic destination in 2022.
Book into a cozy cabin with a lovely covered porch and enjoy the nearby prime spots for skiing, hiking, fishing, and canoeing. Glacier is one of the best places to visit in Washington and should be enjoyed in style.
Enjoy any of these Glacier romantic getaways! Washington vacations will not disappoint when you stay in this fantastic area.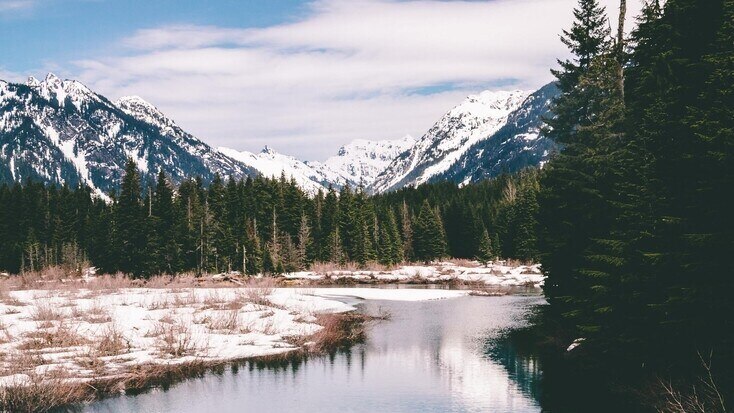 If you'd rather have a staycation, then check out these unique bed and breakfasts and wine country getaways in Washington.