Winter 2020 is here, and with it, the start of the ski season. Since international travel is still heavily restricted, it's the perfect time for a Canadian staycation, and to head to the mountains for a ski trip. What better way to welcome in 2021 than heading up to Whistler Blackcomb, the skiing capital of Canada, for idyllic winter getaways in British Columbia's best ski resort? With a number of great winter activities to do in Whistler for non-skiers as well, the whole family can look forward to spending some time away from the hustle and bustle of the city for a few days, while enjoying a stay in one of our amazing ski rentals in Whistler for a memorable winter vacation. We've put together a list of things to do in Whistler, along with a few of our favorite ski runs so you can start planning your family vacation skiing in Whistler in 2021.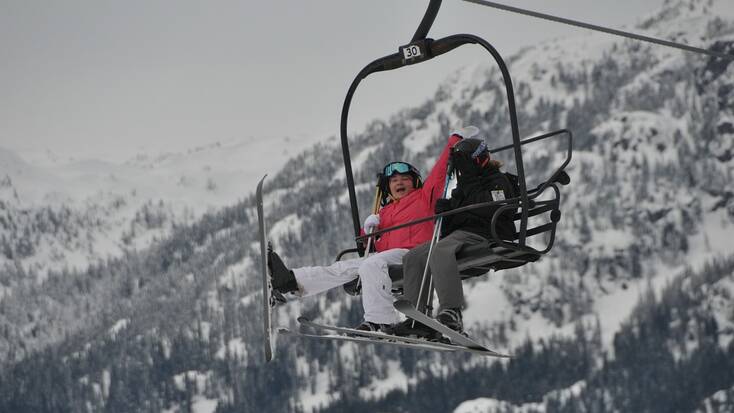 Skiing in Whistler for beginners
If anyone in your group or family have never experienced skiing, in Whistler, there are plenty of routes and runs for all levels. Of all the 8,171 skiable acres shared between Whistler Mountain, and Blackcomb Mountain, 20% of them are beginner-friendly runs. Whether you're out of practice, or you're introducing someone in your family to the delights of carving one's way down a mountain, both the Sunset Boulevard and Green Line ski runs offer some of the best beginner terrains out of all Canadian ski resorts.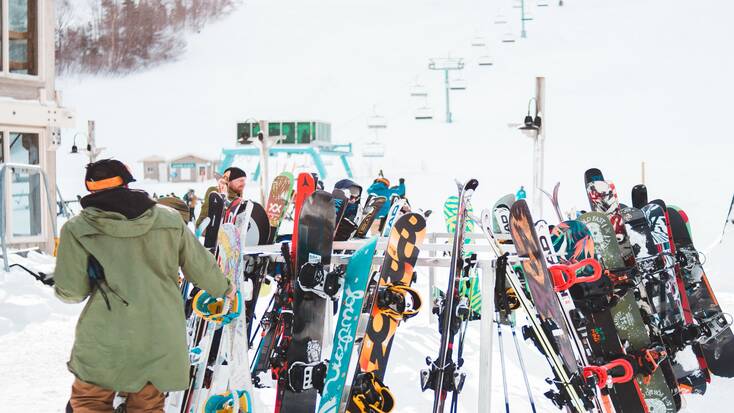 Have a shot at navigating the Gun Barrels ski run
Snowboarding and skiing in Whistler throw up some incredible runs and routes for you to enjoy. Perfect after a heavy snowfall, if there has been 20 cm or more of snowfall on Gun Barrels, this is the perfect ski run for powder skiers. Set on the outer ridge of Harmony Bowl, this is one of Whistler Mountain's gems. Minutes from the ideally-located Harmony Express lift, Gun Barrels is normally a quiet run with plenty of fresh snow throughout the day, perfect for anyone who wants a more secluded skiing experience.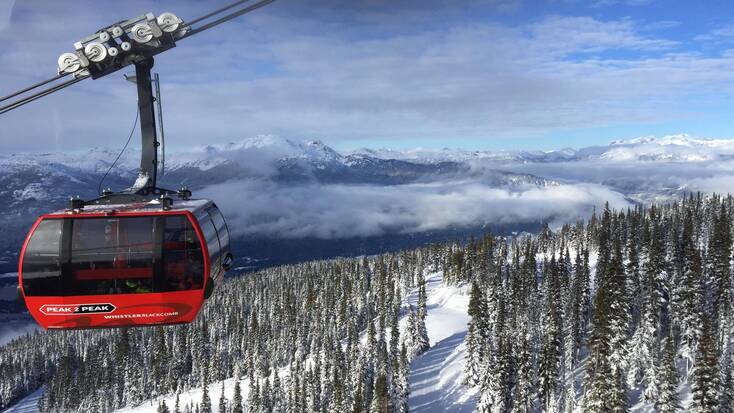 Surf's Up when you go skiing in Whistler…
Yes, you read that right. Surf's Up is a popular ski run for those with some experience of skiing in Whistler. With some of the highest quality snow in Whistler, skiers and snowboarders alike will love this Blackcomb ski run. This run is not for the faint of heart, however. Significantly exposed to cliffs at the start of the run, this is definitely only for experienced skiers and snowboarders. With a couple of jump-turns to navigate, followed by a convex slope with some great turns to slalom your way down the mountain.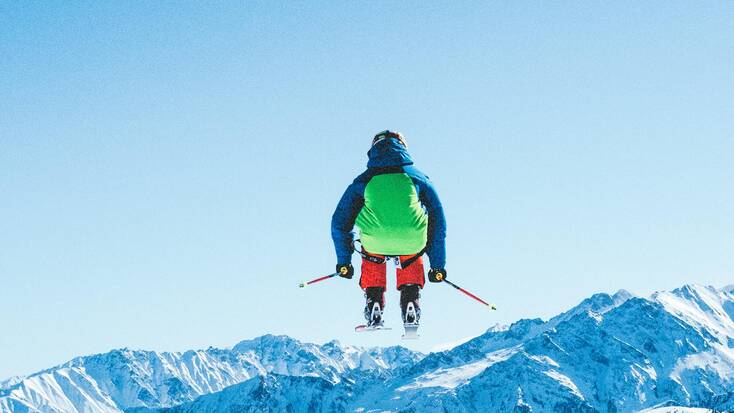 Try Nordic skiing in Whistler Olympic Park
If racing down the side of a mountain isn't really your thing, but you'd still like to enjoy a snowy adventure, cross-country skiing, or Nordic skiing, could very well be the thing for you. Whistler Olympic Park is the perfect place for you to head to during your winter getaways, and with about 90 acres of routes made up of green (easy), blue (intermediate), and even black (advanced) options, it's the perfect way to explore snow-covered forests. A great family activity, cross-country skiing in Whistler is a wonderful way to take in some epic mountain views.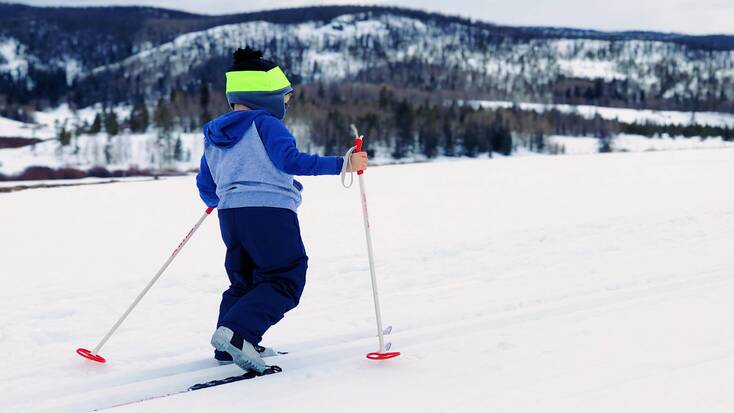 Things to do in Whistler for the non-skiers
If anyone in your party isn't an adrenaline junkie looking for the fastest way down a mountain, or the idea of strapping planks to their feet to explore some forests isn't really for them, luck would have it that Whistler Village is a fantastic vacation destination. There are plenty of things to do in Whistler Village with its chalet-style shops, bars, and restaurants offering plenty of ways to enjoy your time in Whistler, but you can also enjoy a range of scenic walks and hikes in the surrounding area. Head out on the Valley Trail, and enjoy exploring forests and creeks while the skiers get their fill of downhill excitement.