Martha's Vineyard, home to the famous Back Door Donuts, offers much more than just the best finger-licking good pastries in New England. Quiet, remote, and the perfect combination of both luxury and casual, Martha's Vineyard is a destination unlike any other. Once on the island, visit the stunning town of Oak Bluffs, take a stroll along Ocean Park, savor top-notch restaurants, or just simply enjoy the seaside vibes that surround you.
Stay at one of these unique accommodations, and you can enjoy a day trip to the island, spend a night out at a local pub, and, most importantly, enjoy the serenity of your own private waterfront oasis. From a villa in Provincetown, Massachusetts, to a lighthouse off the coast of Rhode Island, these getaways are just a ferry away from the one and only Martha's Vineyard, and, better yet, they are some of our best seaside getaways.
Historical Villa with Ocean View in Provincetown, Massachusetts

Starting at the tip of Cape Cod, Massachusetts, this lovely villa rental is located in the popular Provincetown. A go-to location for those checking out Cape Cod, this seaside town is buzzing with boutique shops, fantastic restaurants, and is only a hop, skip, and a jump away from Martha's Vineyard.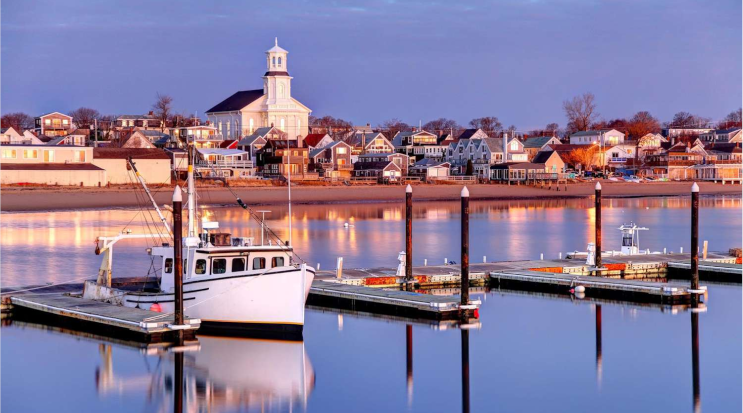 When staying here, you will have luxury amenities, including a lovely clawfoot bathtub and a fully-equipped kitchen, as well as stunning views of the surrounding Cape Bay and a delightful interior. In the summer months, enjoy two outdoor showers tucked away and encircled by enchanting woodlands.
Delightful Cottages near Beach in Cape Cod, Massachusetts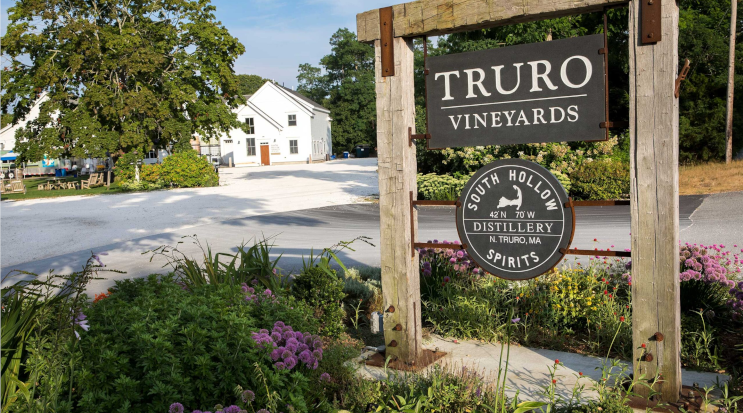 Situated in Truro, Massachusetts, these superb cottage rentals make the perfect escape near Martha's Vineyard. Much like Provincetown, Truro can offer you exquisite beaches along the bay, plenty of outdoor recreation, quality eateries, and splendid shopping boutiques.
When resting your head at one of these fantastic cottages, you will be sure to sleep soundly with cozy linens and top-of-the-line furnishings. Furthermore, staying here means awaking to sounds of the bay, just outside your front door, and sleeping to the songs of the surrounding olive trees and lush forestry that envelope your lovely cottage.
Unique Windmill Rental on Gorgeous Cape Cod Creek and Marsh, Massachusetts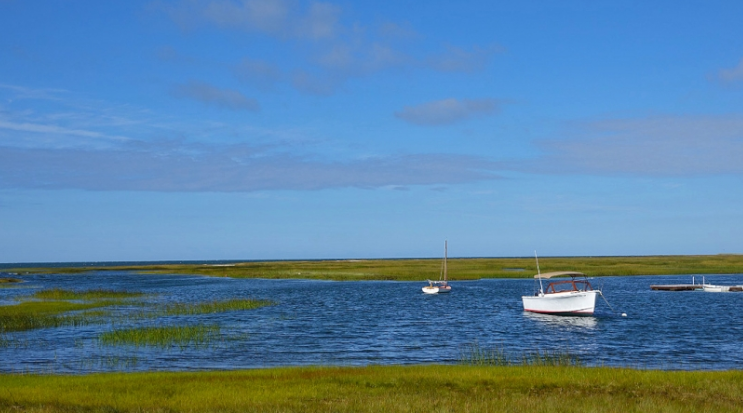 Set in Yarmouth Port, Massachusetts, this glamping windmill rental is perfect if you're looking for all of the amenities of home and maybe just a little extra. The main house is connected to a lovely windmill that offers views of surrounding marshe and the quaint Chase Garden Creek, which leads to Cape Cod Bay.
Inside, you'll have a elegant interior with lovely linens, warm wooden structures, and a fantastic kitchen with state-of-the-art appliances. Enjoy a fully-furnished patio area, perfect for barbecues on warm spring and summer nights, or simply kick back in the cozy living space.
Spacious Historic Lighthouse Room in Newport, Rhode Island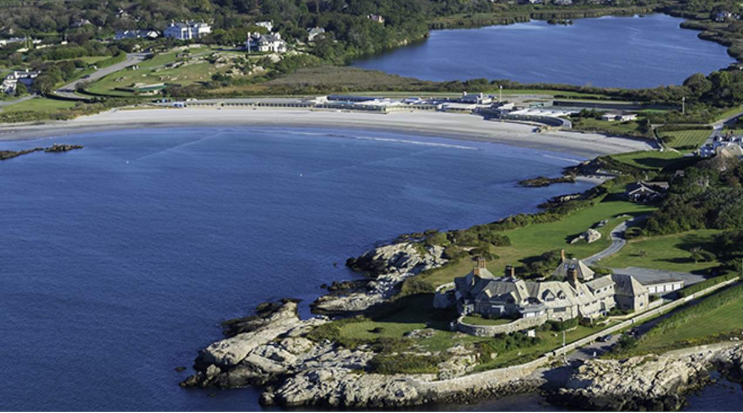 Can't choose between Newport or Martha's Vineyard? Why not check out both? Located off the coast of Aquidneck Island, this historic lighthouse offers guests a truly unique stay. Guests will enjoy the tranquility of a private room while enjoying its secluded property and surrounding wildlife.
By renting out one of these private rooms, you will have everything needed for a quality seaside getaway. Equipped with linens, quaint furnishings, and lovely decor, staying at this lighthouse is a rustic getaway perfect for those looking to enjoy ocean views, the ultimate in privacy, and the charm that comes with staying in the Ocean State.
Looking for more fantastic New England getaways? Click here