Booking a summer vacation can be expensive. Paying travel expenses, finding accommodations, and then, of course, just ensuring you've got enough spending money for the trip. It's always a good plan to book your trips as soon as possible and to try and get some early bird summer vacation deals to keep costs as low as you can while not compromising too much on that trip you and your family have been so looking forward to.
At Glamping Hub, we want to make sure that you get the best possible deal for a summer vacation in 2021, and so on April 15th, we are offering special deals on early summer vacation bookings, so you can start to plan an affordable summer vacation for the family, and look forward to relaxing somewhere hot and quiet.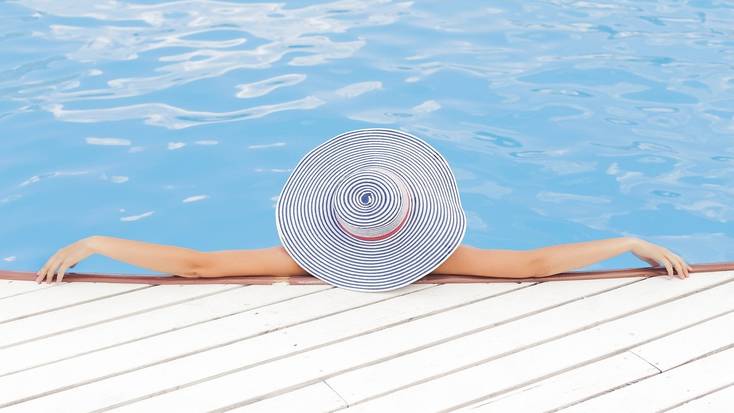 Looking for the best summer vacation deals? Head to the Bahamas and visit the unique Pig Beach
If you're looking for the best destinations and summer vacation deals, start with the beautiful Bahamas. The perfect place to visit in summer or winter with some wonderful vacation rentals to choose from, there are so many spots to visit in this gorgeous part of the world, and you'll be hard pushed to choose which are the best beaches in the Bahamas. Certainly the most unique is Pig Beach, where wild pigs swim in the shallows and enjoy playing with visitors, easily one of the more peculiar things to do in the Bahamas. They get quite peckish though, so make sure you have a snack or three for them!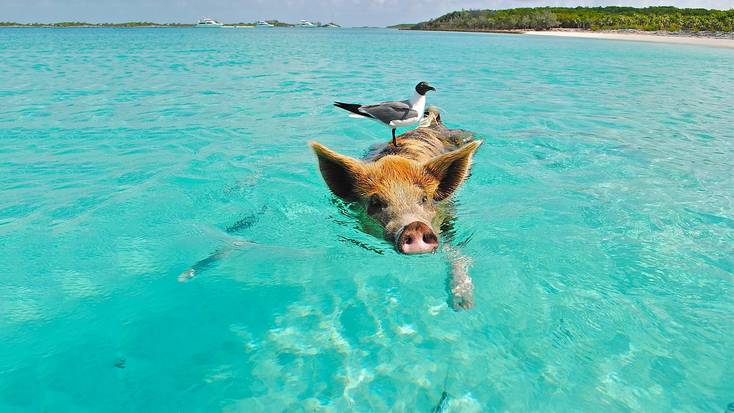 Check out our travel offers and plan an Irish road trip in 2021
When it comes to glamping, Ireland offers so much. From islands like Inis Mor to vibrant cities like Dublin, Ireland should be on your travel bucket list. If you're wondering where to go in Ireland for a summer vacation, plan a road trip, and render that ponder completely moot. With beautiful cities like Dublin and Galway, stunning Irish countryside in the likes of Wexford and Kilkenny, you could do a lot on a trip to Ireland. With our unique travel offers, vacations in Ireland are made by the many areas of natural beauty to visit, including the striking cliffs of Moher, which boast a connection to several films, and are perfectly located for you to enjoy a glamping getaway as well.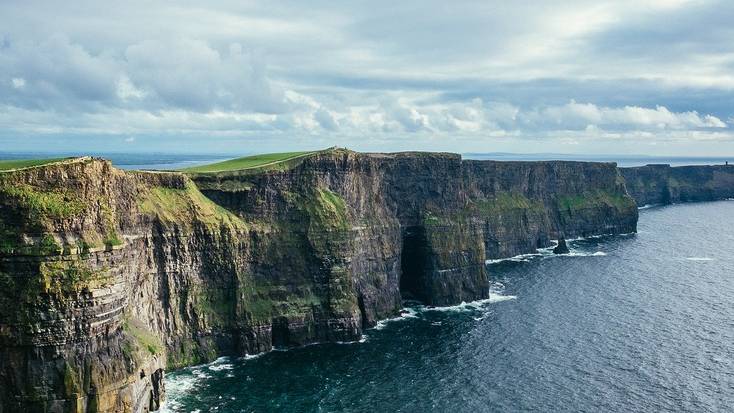 For the best travel deals, venture down to Mexico for your summer vacation, 2021
Now that you've found the best travel deals and with so many incredible spots to visit, it can be hard to decide where to go in Mexico. With the incredible beaches like Zihuatanejo or Cabo San Lucas, you can enjoy a stay in a unique beach rental. Things to do in Mexico aren't just limited to staying on the beach, however. With a rich history, a visit to the famed Mayan ruins Chichén Itzá is well worth adding to the itinerary for your summer vacation, 2021.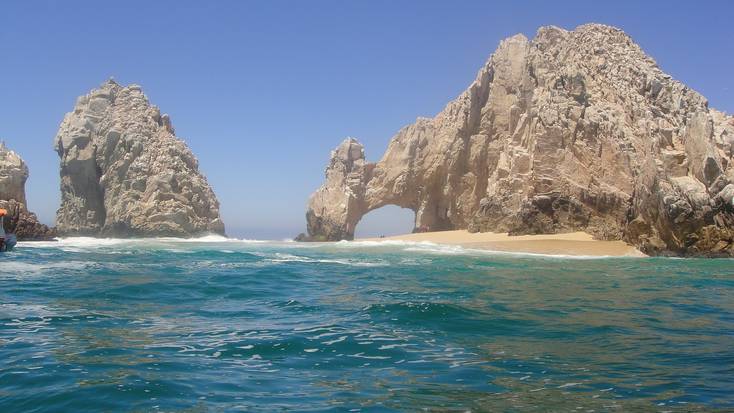 Where to go in Jamaica for a summer vacation, 2021
Jamaica, the land of reggae, the island of jerk chicken, and an astoundingly beautiful destination for your summer vacation, 2021. A visit to this unique island will leave you feeling as though you have left the hustle and bustle of the city far behind. When thinking about where to go in Jamaica, consider staying at one of these luxury rentals to make your vacation as memorable as possible. In the unlikely event that you feel you've spent enough of your Jamaica vacation on the beach, you can head into the incredible Blue Mountains and see a different aspect of life on the island.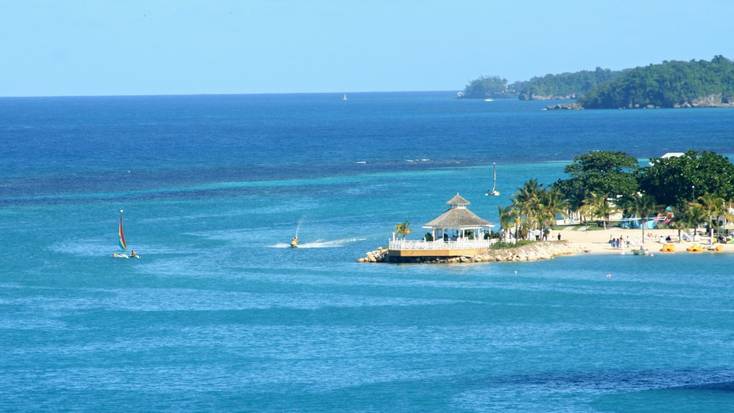 Unique summer vacation deals: search for the Indian tiger
India is undoubtedly one of the most diverse countries in the world. With bustling cities, quiet beach communities, the incomparable Himalayas, and jungles to explore, deciding what to see in India, and where to stay can be a hard decision unless you have the luxury of time. However, the opportunity to see wildlife in India, this is the perfect way to use the summer vacation deals on offer, and shouldn't be passed up. The Indian tiger, which accounts for 80% of the world's tigers, has for so long been endangered. In 2006, there were less than 1500, but in 2018, their numbers had risen to about 2,200, and are continuing to grow. Now is the perfect time to look into a tiger safari, and possibly see one of these incredible creatures in their natural habitat.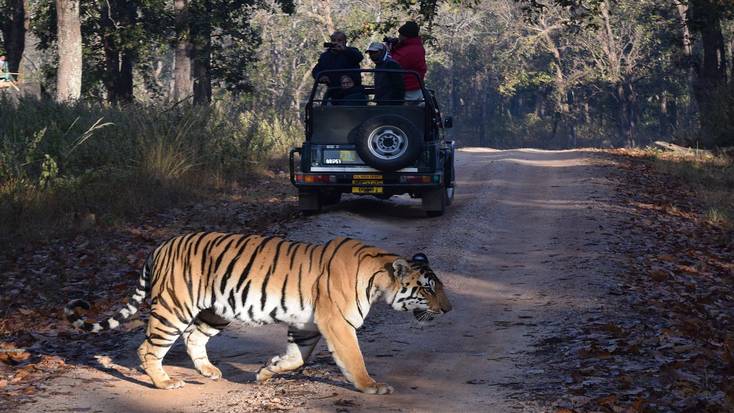 Cheap vacations in Italy for a Roman adventure
With so many things to do in Italy, whether you head to Tuscany to visit some of the best beaches in Italy, go trekking in the Dolomites, or take a city break in Rome to enjoy the Italian culture and some amazing Italian food on a food tour with a company like Devour, you'll never be disappointed by a trip here. Enjoy some cheap vacations in Italy and head out into the stunning Italian countryside, getting back to nature with a stay in one of these amazing safari tents?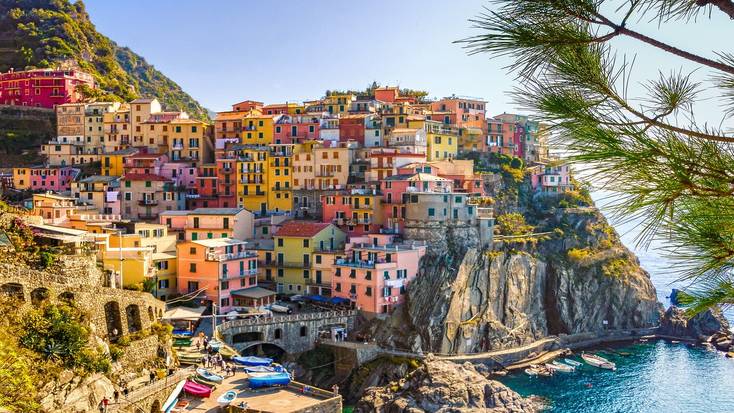 Escape the day-to-day with a Florida Keys vacation
The Florida Keys are always a safe bet for a relaxing vacation. With a stay in one of these stunning, Florida Keys vacation rentals, you can look forward to a vacation in the sun, on the sand, and near some great bars and restaurants. With a number of great watersports to try out, you can really make the most of the area, and the towns in the Keys are both vibrant, and pleasant to mozy around for a quiet, sunny afternoon with the family.