The author of this special edition blog post is blogger and freelance writer, Valeri Hirst.
The number of benefits to glamping is countless, including enjoying the great outdoors, the luxury of a hotel, and—best of all—the chance to meet other travelers who share your love of nature. It's a great way to make new friends or even find your soulmate!
If you want to find and reconnect with people you've met on your glamping trips, you can search them on Google and social media. Alternatively, you can use a people search site to be able to reach out to your newfound friends.
But of course, before you get to that, you need to know first where you can have the best luxury camping experiences! Here's a list of the top glamping spots in California—the ultimate destination—for seasoned travelers.
Cozy Woodland Cottage with Loft in Idyllwild, California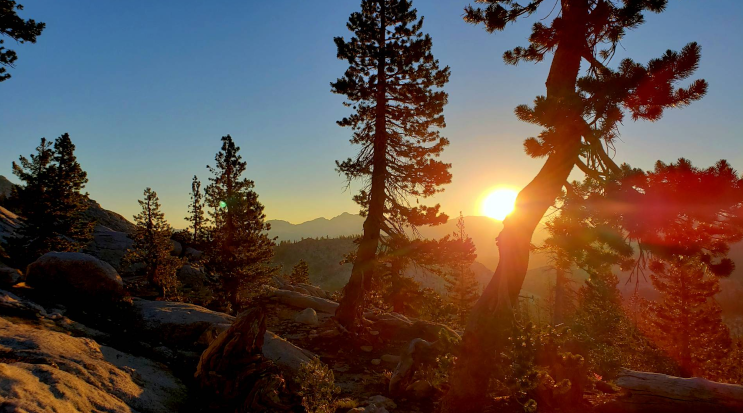 Just by looking at its exterior, you'll immediately notice the rustic appeal of this cottage in Idyllwild, California, that mirrors the old school charm of cabins back in the day. But once you enter it, you'd be surprised at all the modern entertainment facilities, like a SmarTV with stereo sound and audio and video streaming. Its kitchen also comes fully equipped with items you'll need to easily prepare your own meals.
If it gets too cold at night, this woodland cottage has an indoor fireplace where you can cozy up while you watch your favorite movie. And even if you don't light up the fireplace, you'll be kept warm since the accommodation is heated all year round.
The sleeping area is in the upstairs loft, which is delightfully furnished with comfy beds that will make you wake up feeling rejuvenated and refreshed. A washer and a dryer are also provided, so you don't have to worry about running out of clothes to wear.
Aside from the many conveniences it offers, this cottage can also fit six people, making it perfect for families and groups of friends.
Peaceful Safari Tent Camping in Coastal Woodlands near San Francisco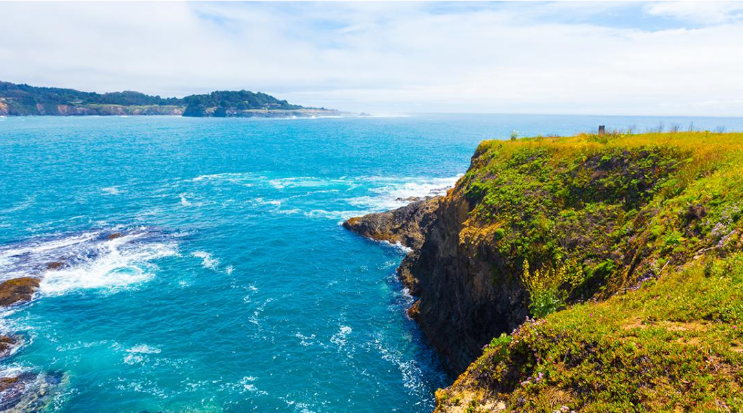 Northern California doesn't only have good wine and grapes—it also has some of the best glamping destinations in the United States.
If you want well-designed tents with an outdoorsy appeal, then you'll love this luxury camping site in Mendocino County, California. Each tent is elegantly furnished—complete with a comfortable bed, a dresser, bedside tables, and lamp lights for your convenience.
Magically Romantic Tree House Rental in Eucalyptus Grove in Sonoma County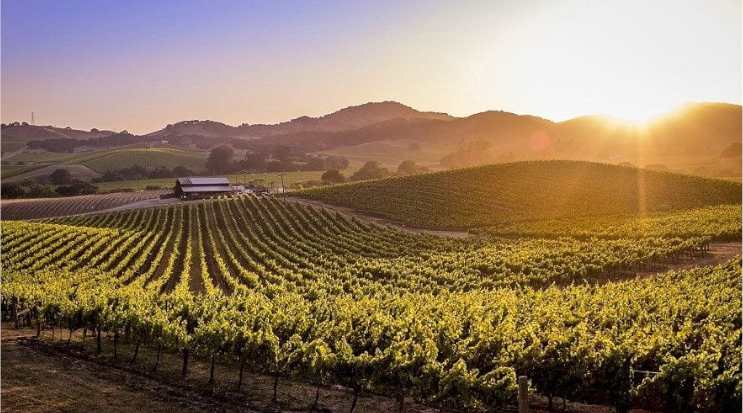 Tree houses have always been perceived as a magical hideaway. Relive that enchanting feeling of staying in a tree house with this glamping accommodation in Sonoma County, California.
Upon reaching the deck, you'll get one of the most breathtaking views of the Californian countryside. Once inside the house, you'll see a couch where you can comfortably sit or lie down with your feet propped up. There's also a canopied queen-size bed in the loft area that you can access by climbing a ladder. This is a fun experience for those who are a bit more agile than the rest. But if you're not sure if your knees can take it, proceed with caution when booking this glamping facility.
You'll also enjoy adequate natural light, as there are windows on all sides, some of which are intricately designed to fit the shabby chic theme of the tree house.
Breakfast is also offered to guests at the main house kitchen, so you can also avail of that if you wish and you'll never have to worry about going hungry in the morning. Just make sure to advise the hosts, should you wish to partake in it.
Unique A-Frame Cabin in the Mountains of San Jacinto, Southern California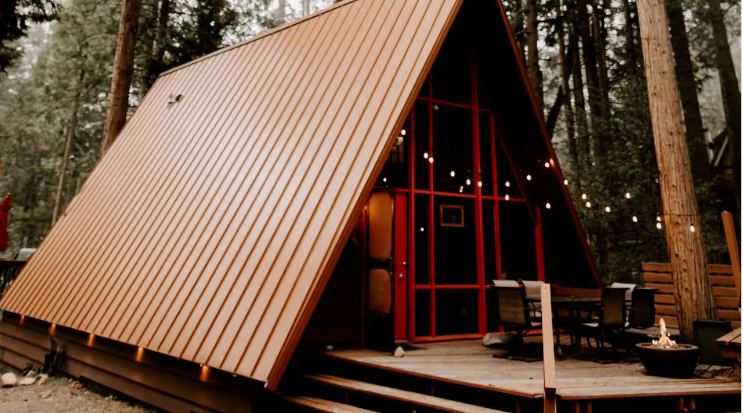 Though it looks small from the outside given its minimalist design, this uniquely shaped cabin up in the mountains of San Jacinto, California, can actually accommodate a lot of people. Inside, it has a king-size bed, a queen-size bed, and two inflatable beds, making it an ideal option for those glamping in big groups.
It has two bathrooms: a full-size one and a half-size one, so everyone can have enough time using the bathroom. The living room also has a wood-burning fireplace that you can light up to warm yourself up during cold nights.
Make the most out of detoxifying from the city lifestyle by eating healthy during your glamping trip with the help of the hand juicer and Ninja food processors that come with regular kitchen equipment in the cabin.
Lastly, what is glamping without entertainment? Through the cabin's rental Wi-Fi, satellite television, and stereo system with iTunes Airplay, you can watch your favorite TV shows and YouTube channels or listen to your favorite playlist while retreating in this homey cabin.
---
If you're looking for an extraordinary way to enjoy the places you're visiting, give glamping a shot. Not only will you get a comfortable place to sleep in, but it will also give you a whole new perspective about what else that particular location has to offer.