A mere couple of months into the year, and we don't know about you, but we're already planning our next big getaway. With Spring Break on the horizon—from early March through late April, depending on location—it's time you give yourself a welcomed break and jet off to a unique destination that's sure to make for your most-liked Instagram photo yet. With so many different amazing destinations, you might need some spring vacation ideas.
Our top 5: spring vacation ideas you won't want to miss out on
We know you probably think spring vacation, or Spring Break, is synonymous with crowded beaches, bikinis, and beers, but we'd like to present you with a few fun alternatives. From coast to coast—and even dipping down to Mexico, these five properties are our top choices for a one-of-a-kind of spring vacation.
1. Plan a vacation of glamping: Texas vacations, 2021
If you're looking to glamping, Texas vacations in a great outdoor destination are among the best around. Come springtime, as the blue bonnets begin to bloom and festival season falls upon us (including the well-known South by Southwest (SXSW) Festival, Texas turns into a veritable hotspot for cultural activities and nature-based adventures. At just an hour from the city, this Austin tree house rental puts you at the perfect distance from the city and right in the heart of the New Braunfels countryside, nestled along the Guadalupe River and just 20 minutes from Canyon Lake.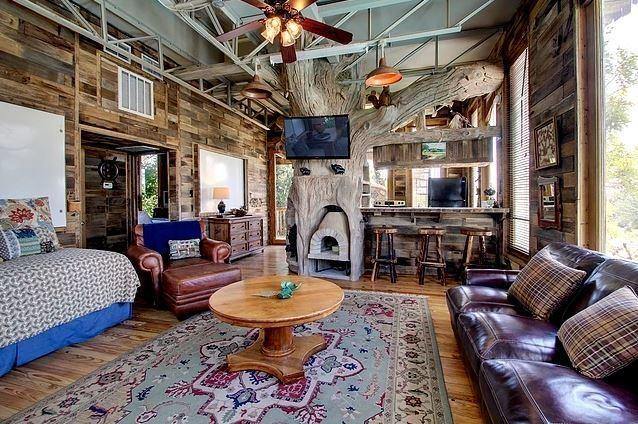 2. Visit Florida for a spring vacation, 2021
Swimming in the ocean, kayaking the state's waterways, and enjoying the warm springtime sun are only three of the best things to do in Florida. Instead of images of Daytona Beach and Panama City Beach floating through your dreams, however, you should start imagining a secluded escape to Siesta Key, the perfect spot for a spring vacation, 2021.
This Siesta Key vacation rental is the perfect place for a luxurious and romantic spring vacation, complete with a private pool to take a dip in between sunbathing sessions. There's even a private walkway that leads guests right down to the white sand beaches and the calming water of the Atlantic Ocean! Come and visit Florida!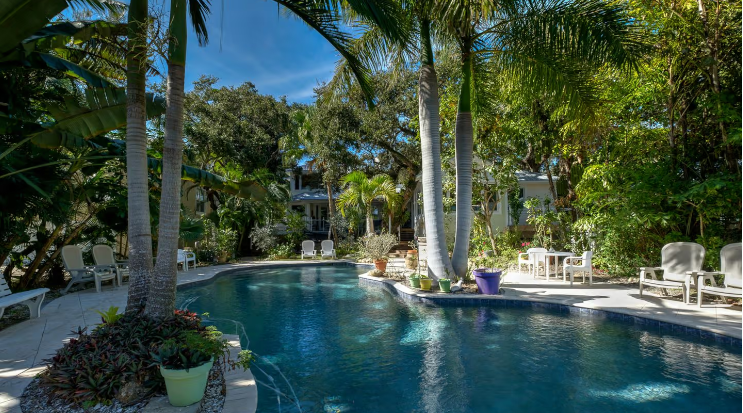 3. North Carolina: best Topsail Beach rentals
Whether you're walking among the wildflowers, cycling around the area's bike trails, or paddleboarding along the shore of one of the state's numerous beaches, a relaxing East Coast Spring Break is a breeze in North Carolina.
There's no better place than this beach house rental on North Topsail Beach for a trip that even the family dog can come along on. For the ultimate in luxury, you can even hire a private chef to prepare you meals in the gourmet kitchen all trip long. Check out our Topsail Beach rentals for a great spring vacation in North Carolina!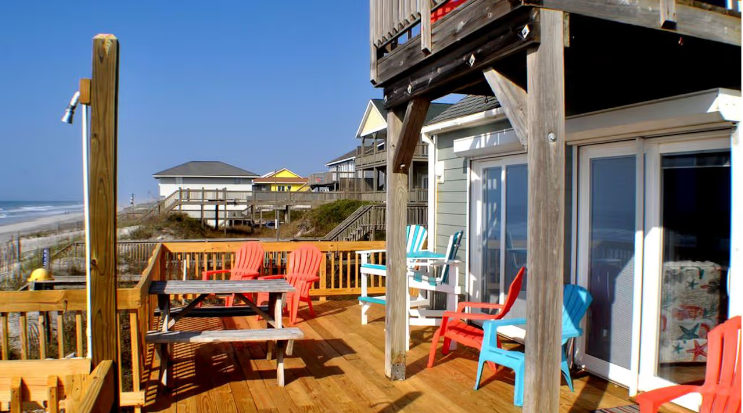 4. Enjoy the best camping in California
California has literally got it all—from beautiful beaches, state and national parks, to stunning desert landscapes and mountainous terrain. With a plethora of things to do in California outdoors, you won't miss for a second the overpriced cocktails and poor music choices of any establishment on the main drag of a major city.
Opt, instead, for one of these off-the-grid camping pods in the Mojave Desert in California, where you can rent off-road vehicles to best explore the desert that surrounds you. At night, you'll rest peacefully, with the stars keeping the evening pleasantly aglow, from the comfort of a luxurious queen-size bed. This is, without a doubt, the best luxury camping in California.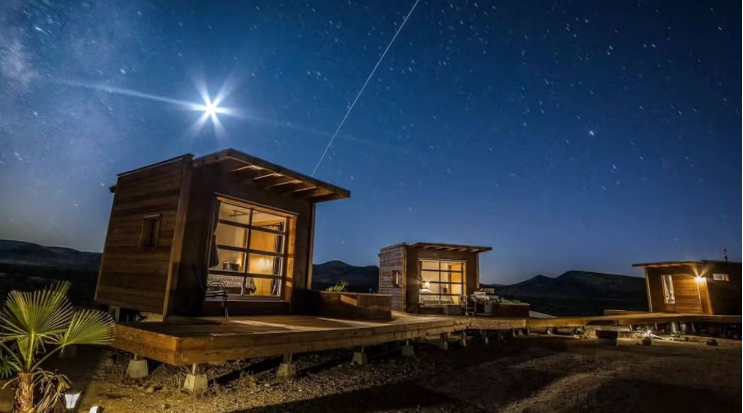 5. Mexico beach vacations: spring vacation ideas in the Caribbean
"Go big or go home" seems to be the age-old Spring Break motto down in Mexico, but we're not taking you to all-you-can-drink Cancun this spring. We'll do you one better—with this Cancun beach rental in Tulum, Mexico. At our number 5 pick for top spring vacation ideas, you'll enjoy 360° views of the jungle and the ocean. The property is near the area's famous Mayan ruins, so you'll get fun, flora, sand, sun, waves, and a dose of culture at this deluxe glamping site. Enjoy the best Mexico beach vacations with Glamping Hub!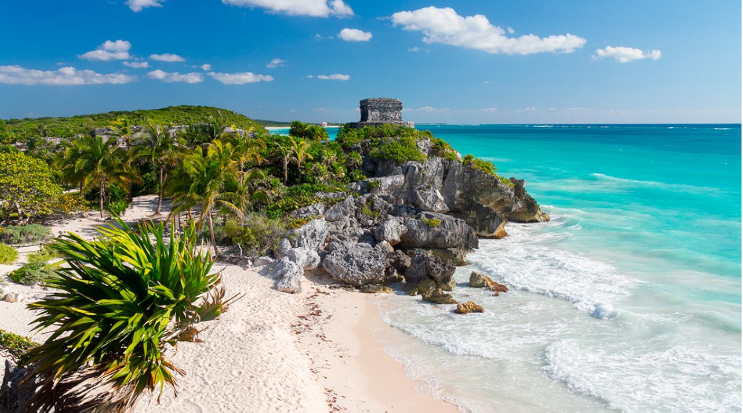 No matter where you stay this spring, whether it be a beachfront villa or a secluded tree house, try Glamping Hub on for size and stay unique!
---
For more spring vacation ideas, check out our page on spring getaways and get inspired!