When you're craving a weekend getaway, look no further than the Bay Area. For both residents and visitors alike, the Bay Area offers the quintessential Northern California experience, from its coast to its cities to its Wine Country and beyond. The top places to visit in Bay Area offer an array of different charms. You just need to get the lowdown and choose where to go for yourself.
Tour San Francisco, get techie in Silicon Valley, go wine tasting in Napa and Sonoma, and hike your way through the Santa Cruz Mountains from one of these luxury accommodations near San Francisco. Our favorite Bay Area escapes stretch from Santa Rosa down to Santa Cruz and run the gamet of types of unique glamping rentals in California.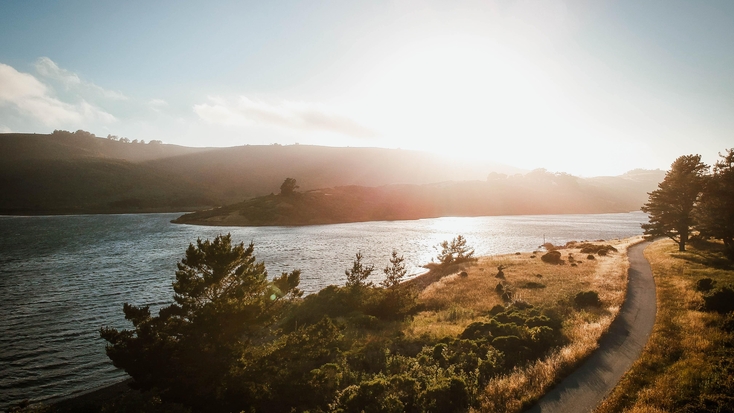 Visit Sonoma County Wine Country and enjoy the best places to visit in Bay Area
The first pick on our list is the Sonoma County Wine Country. This beautiful patch is just an hour's drive from San Francisco, and is the perfect place to enjoy tours around the area.
This is no doubt one of the best places to visit in Sonoma Wine Country, with over 500 different wineries waiting to be explored. You can get to know the local farmers, winemakers and chefs that make this region such an incredible vacation destination. Whether you're after wine tours or just a day out strolling through the vineyards, you're sure to find something that takes your fancy here.
There are many Sonoma camping rentals available so that you can enjoy the area in style. Book yourself into a luxury cabin rental and you can experience the warm weather and charming views in style.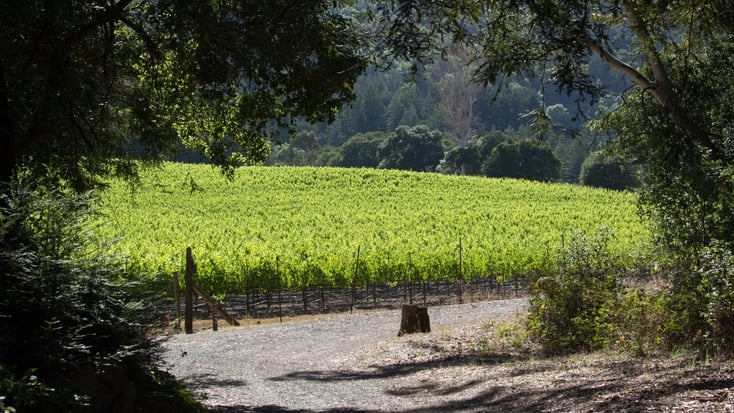 Take a trip to the Russian River! Camping in California is perfect with this Bay Area destination
Trailing its way through the wine region, you'll be able to find the beautiful Russian River area. This lazy, meandering river stretches from Cloverdale through to the Pacific Ocean and is the perfect spot for a Bay Area day out.
Enjoy a family camping trip to the area and take advantage of the various recreational activities available along the Russian River. Hiking around its beautiful banks is a great idea for a California day out, while there are also plenty of areas to go swimming, paddling, and canoeing, too! With small cascades and verdant scenery along its course, you won't be disappointed when visiting this Bay Area destination.
Try Russian River camping with unique accommodations in the area. Tree house rentals in California are a great way to enjoy forestry and there are plenty to choose from. Whether you're after family vacations or secluded weekend getaways to yourself, there's something here for everyone.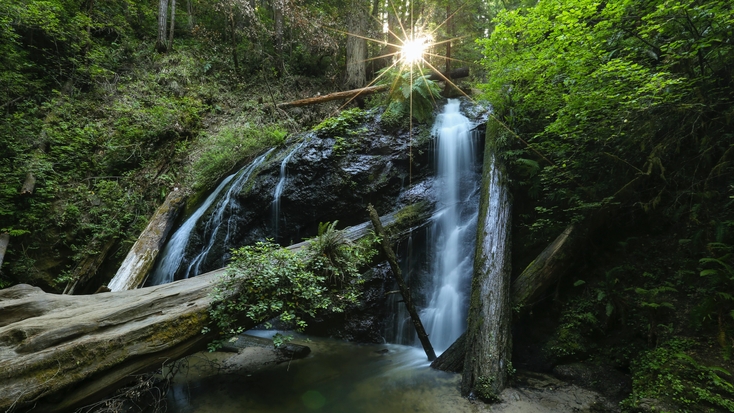 Spend a day out in Austin Creek State Recreation Area, California: Campgrounds available for romantic weekends
If you're looking for somewhere specific along the Russian River, Austin Creek is a top Bay Area attraction that will provide beautiful scenery.
Take yourself for a day out with the one you love for romantic walks around this gorgeous bit of land. Covering 20 miles of trails and panoramic wilderness views, this is the perfect place to experience the tranquil, natural side of California. You can expect to glimpse plenty of rugged topography, including ravines, grassy hillsides, rocky summits, and incredible views of the Pacific Ocean.
This is the perfect place to feel the love and enjoy a couples camping rental. State park camping just like this can be found in various locations across California. The top places to visit in Bay Area wouldn't be complete without a camping rental, so book today and don't miss out.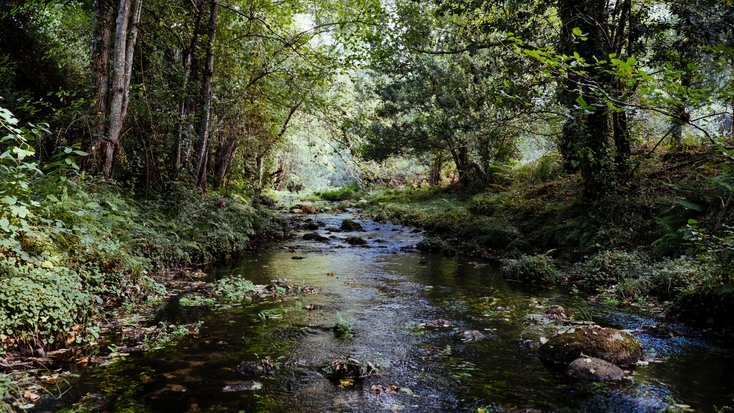 Discover Monterey Bay! Campgrounds for beach camping await: book a stay at the top places to visit in Bay Area
Now we arrive at the final outdoor location that takes our pick as one of the best places to go in the Bay Area, CA! Monterey Bay is one of California's best coastal locations and is perfect for a Bay Area escape. Though California is home to a host of caves that attract surfing vacations and sunbathers throughout the year, this sandy getaway stands out.
You'll have plenty to look forward to on your visit to Monterey Bay. Part of a small, safe, and welcoming community, this area will always be happy to have you. White sand beaches line the water's edge and a little further inland you can find mountains and redwood forests. The nearby town has a great aquarium to be visited and there are plenty of outdoor activities on offer throughout the year.
With beach camping available on Monterey Bay campgrounds, you'll be able to enjoy this stunning area in true style without traveling too far each morning. Book yourself into California Airstream rentals and you'll be able to get a vintage taste of the surroundings. With so much on offer in the San Francisco Bay Area, you'd be mad not to take a visit!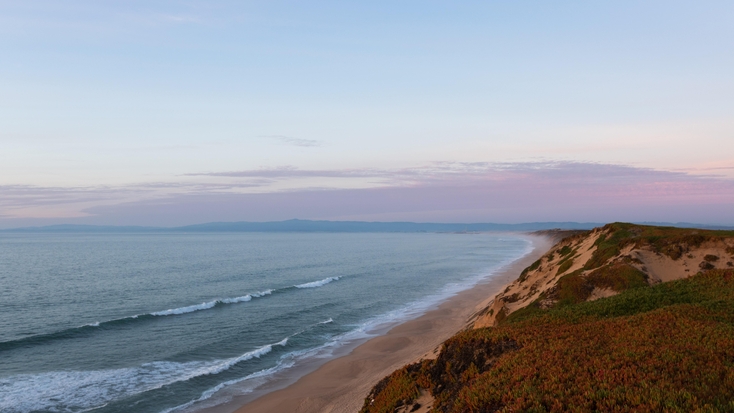 Find out more about the Monterey Bay Aquarium and start planning a day out.