Thailand is one of those places that captures the imagination of just about every traveler. With such a wide variety of places to go, things to see, and of course, all the incredible things to do in Thailand, it's hardly surprising that it has been, and continues to be, such a popular destination for vacations and adventurers alike. But when is the best time to visit Thailand?
Keep reading to find the best time to go to Thailand
Needless to say, currently traveling to distant lands and tropical destinations has been hampered this year with the unprecedented outbreak of the coronavirus, and as such, it is vital that before you plan a trip anywhere that you check all travel restrictions and travel ban measures for wherever you're going. As of July 29th, 2020, travel to Thailand is still restricted, but this doesn't mean you can't think ahead to later on this year, or even start planning where to travel in 2021. So keep reading, find the best time to go to Thailand, and get inspired for traveling again in the not too distant future.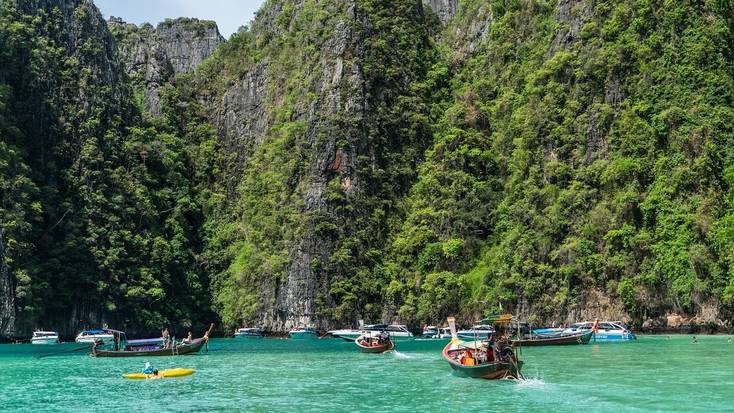 Travel to Thailand in November to April for the cool season
With temperatures ranging from around 30°C-36°C/84°F-97°F, the cool and dry season in Thailand falls between November and April. This is the best time to travel to Thailand to go snorkeling and diving in Thailand, especially on the southwest coast of the country, where you can visit Khao Lak, Krabi, and Phuket. When you travel to Thailand at this time of year, the ocean tends to be calmer than the rest of the year, offering the perfect conditions to enjoy exploring the bright blue Thai waters and discovering all the incredible marine life below the waves. As well as that, what better way to enjoy some winter sun than a tropical vacation to Thailand?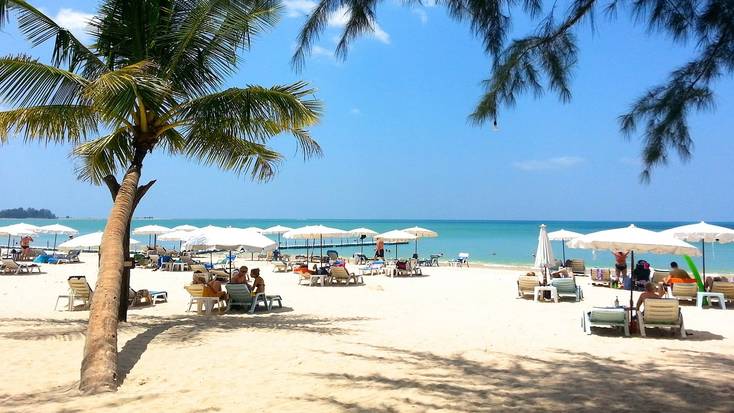 Visit Thailand in May and escape peak season prices
The end of April may spell the end of the cool and dry season in Thailand, but this doesn't spell the end of good weather and beach vacations. The main reason to travel to Thailand at this time of year is that getting there and traveling around becomes cheaper as prices drop from those of the peak season. There may be some rain, but not so much that it'll ruin your trip, and it's still one of the best time of year to visit Thailand. The best places to visit in Thailand during May tend to be on the east coast where the weather remains relatively warm.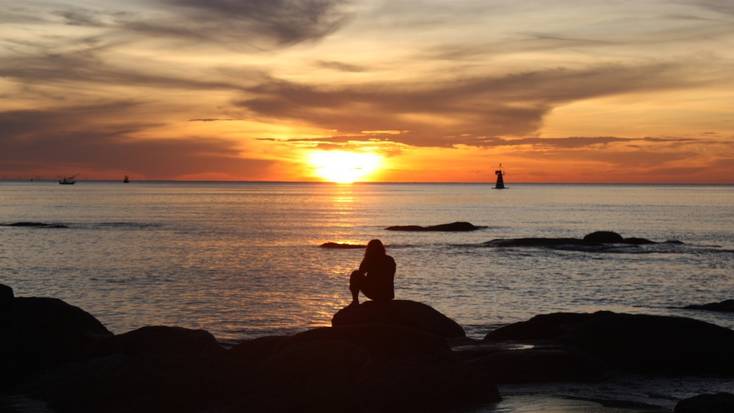 When to visit islands in Thailand
When you travel to Thailand, you're not just going to want to stay on the mainland. Once you've finished enjoying the vibrant Bangkok, and the beaches at Phuket and Krabi, you'll want to visit islands in Thailand as well. With some of the best beaches in the country, island vacations will give you that sense of escaping into a tropical paradise. With islands such as Koh Samui, Phi Phi, and Koh Chang which boasts the Mu Koh Chang National Park, you have more than enough options for an island escape. The best time to visit the islands tends to be from November to February when the weather is at its best. To avoid crowds, a trip to the islands in September is for you. There will be more likelihood of rain, but the sunny days still outnumber the rainier ones.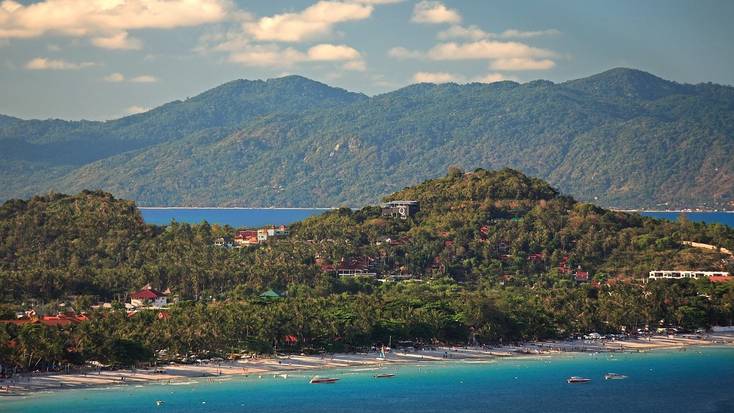 Travel to Thailand in April for the best festival of the year
Thailand boasts a number of popular festivals. The Phuket Vegetarian Festival in October, the Chiang Mai Flower Festival in February, and the Loy Krathong in November are all popular, but probably the most fun, especially for travelers searching for something energetic and different from the norm is Songkran or Water Festival. Held every year in April over three days, the festival celebrates Thai New Year. To symbolize the washing away of last year's transgressions and bad luck, scented water is thrown over people and onto the streets. Needless to say, this ends up as a large water fight with loads of energy, music, dancing, and drinks flowing. This is definitely the time to travel to Thailand if you want to join in the country's biggest party.