Take a vacation with friends, family, or that someone special, and be snuggled away in your own perfect utopia in some of the very best unique home rentals of 2021. Most children have a dream of their own world at the bottom of the garden and beg their parents to build them a treehouse. These dreams can come true when you stay in one of these stunning tree houses in the south, which allow you to live in a fairy tale. What are you waiting for? Swing on down to the most amazing southern treehouses this year!
Dreamy one room treehouses in Texas for romantic getaways TX in 2021
What could possibly more romantic than a tree house for two? Rentals such as these kinds of treehouses in Texas are a perfect way to spend a long weekend with the apple of your eye. Get lost in your very own wonderland, and make it a vacation to remember for the best romantic getaways, TX.
This TX treehouse is situated near Lake Travis in Spicewood in the beautiful Texas Hill Country. Just imagine waking up and having a fresh coffee with your significant other, overlooking the stunning views that await you—it is not something you get to see every day!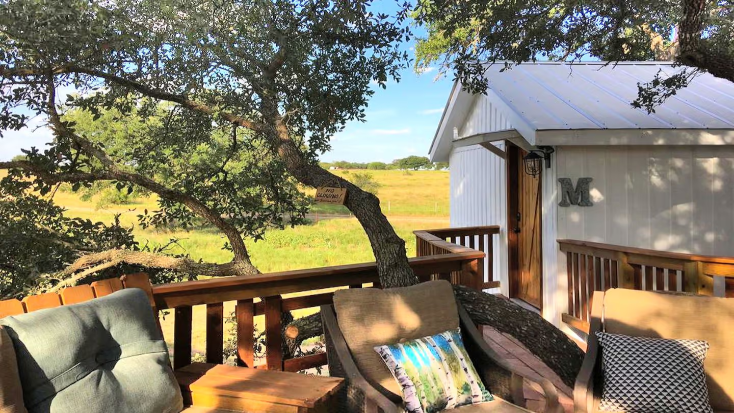 Spectacular treehouse hotel Virginia is home to for two with views of Blue Ridge Mountains, 2021
Be in your own little slice of heaven with the one who stole your heart, and escape to this treehouse hotel Virginia has to offer in 2021. Share a bottle of wine over a delicious homemade meal, and watch the sunset over the famous Blue Ridge Mountains, letting yourself get lost in the moment and forget about any worries.
This treehouse is the perfect excuse to escape from the city and be in perfect harmony with nature. It comes with all the essential amenities, including turndown service and in-room dining, meaning you can have a stress-free, rejuvenating Blue Ridge Mountains getaway.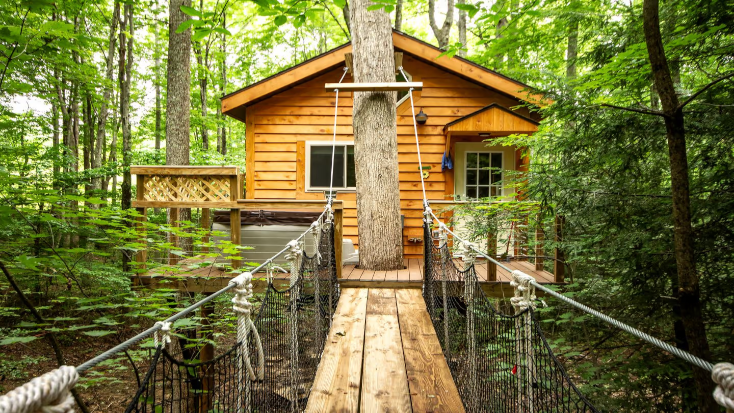 Astonishing family-friendly getaways are right around the corner in 2021 with these treehouse rentals in Texas near Austin
These astonishing treehouse rentals in Texas are ideal for a small, unforgettable family holiday where you can spend quality time with each other. Escape from the city and retreat to Texas Hill Country to experience a totally different part of Texas.
Enjoy family-friendly getaways in 2021 and spend the day zip-lining through the trees without a care in the world, or enjoy a picnic with your feet firmly on the ground, feeling at one with the stunning wilderness. By night, retreat back to your very own secluded den, and enjoy family-fun activities. This is a once-in-a-lifetime opportunity that most only dream of at the best treehouse rentals Texas can offer!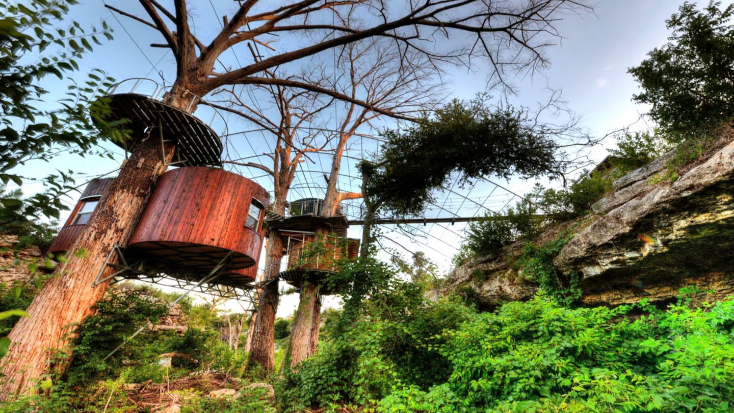 Escape the monotony of everyday life with a luxury Austin treehouse for glamping Texas
This stunning Austin treehouse sleeps two and is situated in an ancient cypress tree, surrounded by lush greenery. Have an intimate vacation with your spouse, reminisce about old times, and make new memories.
This circular treehouse is another one of the very best unique home rentals located in the beautiful and tranquil Texas Hill Country, which boasts the most exquisite forested vistas. Just imagine seeing the sunrise over this magnificent, jaw-dropping scenery and getting to enjoy 360-degree views of the treetops all day and night long.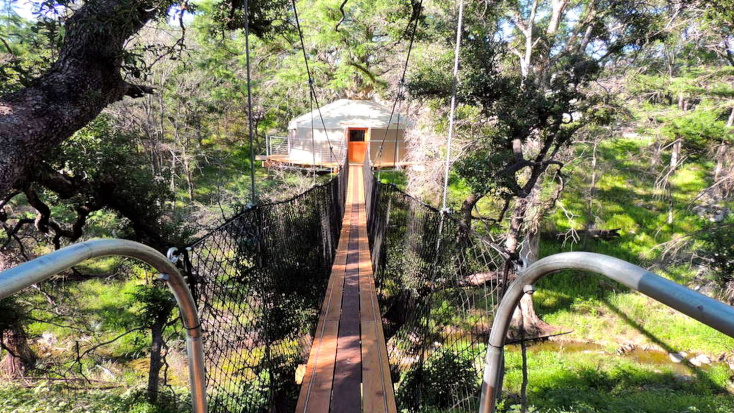 For more treetop inspiration, look no further than our Tree House Getaways page!