Los Angeles is a multi-faceted city that is infamous for its hilly neighborhoods, celebrity presence, and, unfortunately, its traffic. As it attracts many people to live because of its agreeable year-round climate and active lifestyle, sometimes it is nice to escape the city limits and indulge in a little well-needed break for the weekend. This page will provide a bit of information on the best weekend getaways from Los Angeles.
The regions outside of Los Angeles boast some of the most tranquil and pristine landscapes in California. From the shores of Santa Barbara to the north to Joshua Tree National Park to the east, these local gems are just waiting to be experienced by the next outdoor explorer looking for some Los Angeles trip ideas or relished by the hard worker who needs a beautiful place to disconnect. Start planning your next exciting weekend trip, and take a look at these unique glamping ideas that are all located just two hours from Los Angeles!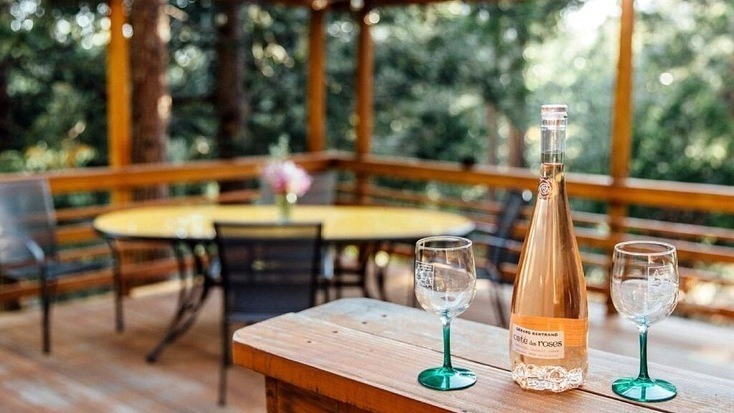 Go camping near Palm Springs! The best weekend getaways from Los Angeles await
Palm Springs, California, is located just an hour and a half outside of Los Angeles yet seems like it could be part of another world. With an enchanting desert climate and absolutely stunning scenery, there is a reason why those from the city make this one of their go-to weekend getaway spots.
You can stroll through the Sonoran Desert and explore the various hot springs of the area. The surrounding Coachella Valley is a hotspot for hiking, biking, and horseback trails. Camping near Palm Springs is the perfect way to enjoy all of these incredible sights. The best weekend getaways from Los Angeles can be enjoyed right here.
If you're looking for the best staycations, Los Angeles getaways can be enjoyed at this location. Palm Springs campgrounds won't disappoint.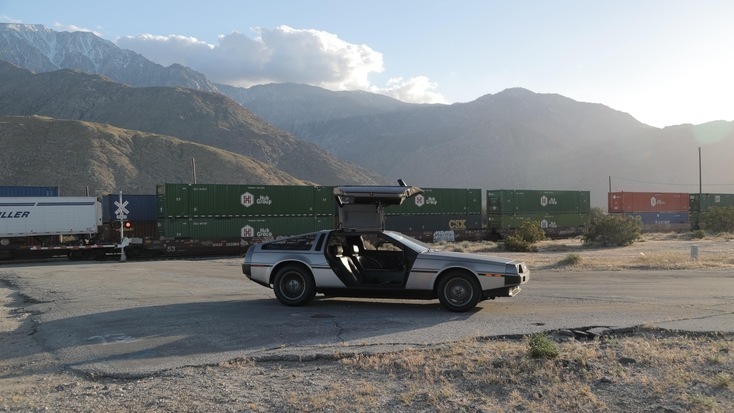 Visit San Emigdio Mountains! LA weekends are set to impress
Escaping hectic city life for the weekend has never been easier than taking a trip to the wonderful San Emigdio Mountains. Just under two hours outside of Los Angeles, glampers can arrive at true peace and tranquility before the sun sets on a Friday afternoon. The mountains are part of the Transverse Ranges and provide some incredible views of the surrounding areas.
On those long LA weekends away you can enjoy trails through the mountains and get back to basics. There are plenty of luxury camping rentals near San Emigdio that will leave you breathless. Discover more with Glamping Hub and start planning weekends away from LA today.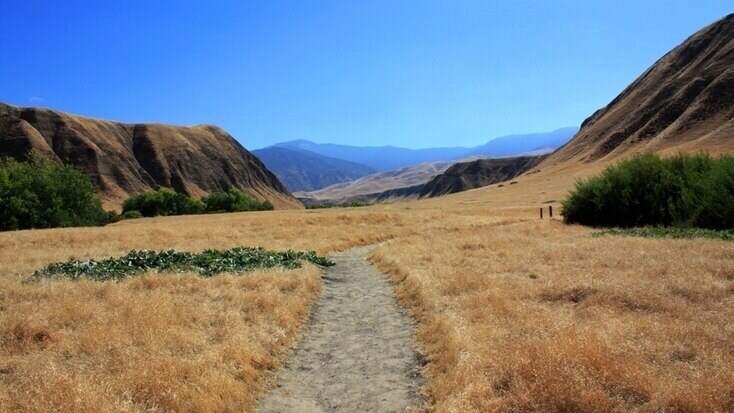 Enjoy camping near Irvine, California! Irvine rentals are perfect for Los Angeles weekends
For those who are looking to spend their weekend escape in genuine elegance can head south to the beautiful surroundings of Irvine, California. Situated just an hour and a half away from Los Angeles, glampers will feel recharged and refreshed when starting their Monday after they take a trip here. No need to fret if you're looking for the best weekend trips from Los Angeles!
Irvine is one of the top cities in Orange County and is well worth a couple of days of exploration. Take a ride up the giant, anchored helium balloon or visit the natural beauty of the area. Various trails wind past beautiful sycamore trees in Bommer Canyon and are not to be missed.
Go camping near Irvine, California if you want to enjoy Los Angeles weekends away. Irvine rentals are available on the site and will provide you with all of the comforts of home while immersing you in the stunning surroundings of nature.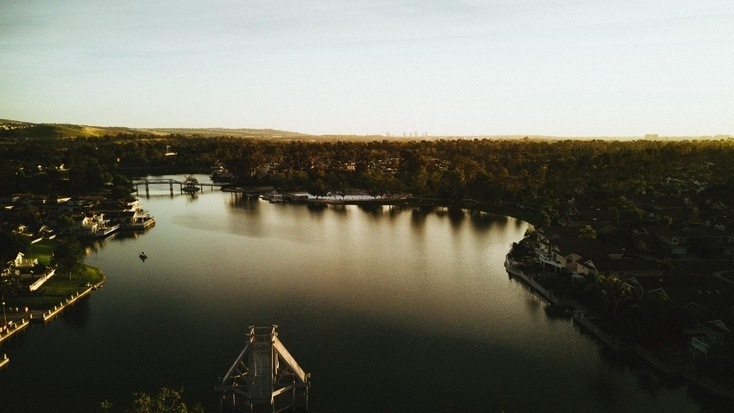 Go Malibu camping! Malibu vacation rentals offer the best things to do in Los Angeles this weekend
Just a short ride up the coast, depending on the traffic, of course, lies the picturesque town of Malibu, which is home to a pristine coastline and an even more serene environment. With beautiful, ocean views and tranquil wooded surroundings, guests will feel like they are a world away for the weekend while being just outside of Los Angeles!
Malibu camping is another great idea for those who want to escape the noise. Book Malibu vacation rentals and you won't be missing out on any things to do in Los Angeles this weekend. California camping is an absolute marvel that shouldn't be missed out on – especially when you've got such amazing options for the best getaways from Los Angeles.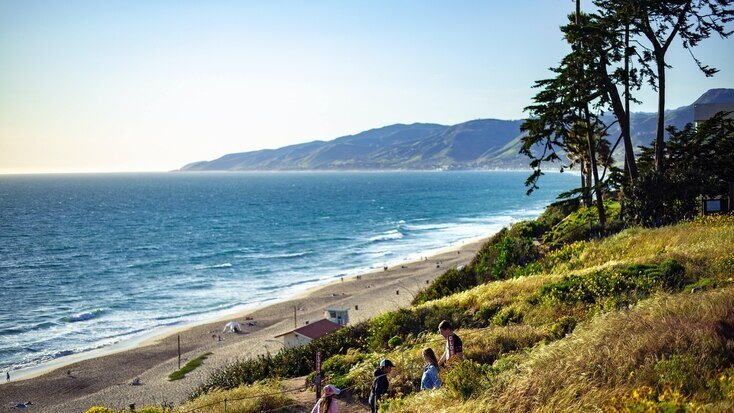 Enjoy Santa Barbara camping! Campgrounds near Santa Barbara are perfect for Los Angeles weekend getaways
Santa Barbara is infamous for the mountains that meet the sea, its amazing surfing waves, and its cozy, small-town feel. Located just an hour and 30 minutes north by car from Los Angeles, those who want to spend their weekend relaxing in Santa Barbara can do so with ease.
Stay at a unique yurt that allows glampers to relax and recharge while giving immediate access to local beaches and hiking trails, so guests do not have to venture far to connect with the surrounding nature. Santa Barbara camping is the perfect way to enjoy this beautiful area.
Check out campgrounds near Santa Barbara to really make the most of your Los Angeles weekend getaways.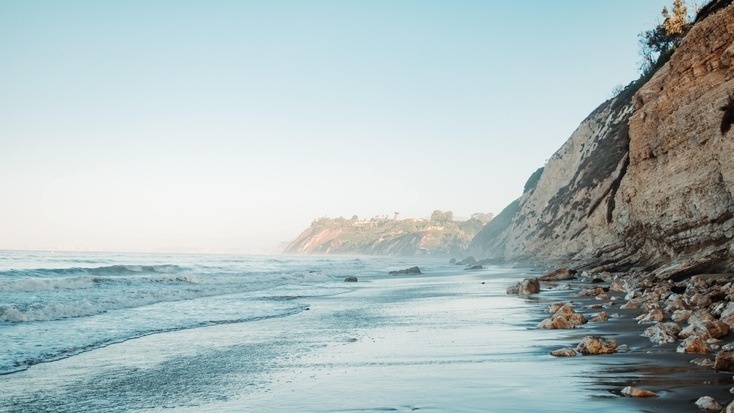 ---
If you're keen to find the best things to do in Los Angeles when you enjoy your trip, then you'll be able to enjoy breaks in the city when you stay at any of these glamping rentals.