Often called the "cradle of the Renaissance," Florence attracts millions of tourists with its rich history, fashion, and food. Whether you're looking for art and architecture or just a plate of pasta and a nice glass of wine, Florence has it all—but the real hidden gems lie in the Tuscan countryside. Everyone loves a bit of big city sightseeing and exploring, but our incredible weekend trips from Florence you simply can't miss.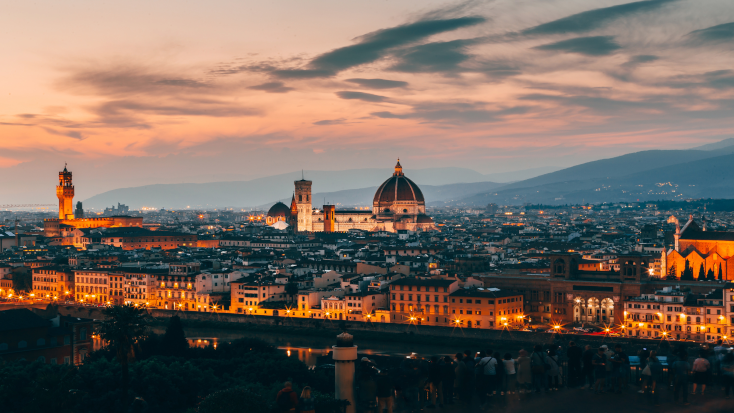 1960s American-Style Caravans on Mediterranean Coast, Italy
Want to spend your Italian weekend away a little differently? Stay in one of these four caravan rentals, each decorated with a different theme and fully furnished. These caravans combine the best of both worlds: a unique accommodation complete with all the comforts of a luxury hotel.
As if that weren't enough, you'll also be fully immersed in the natural beauty of Italy, with its tall cypress and cork trees at your back and the clear Mediterranean water in front of you. You can watch a movie under the stars in the outdoor cinema, go on a wine tasting, or take a dip in a nearby hot spring. If you want to get a taste of the local culture, there's even a shuttle service to take you to the ancient seaside town of Grosetto.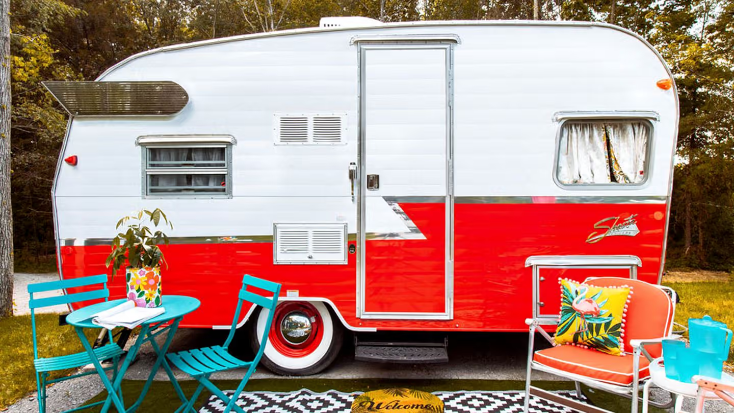 Secluded Domes Perfect For Stargazing, Italy
What could be better than sleeping under the stars in the Tuscan countryside? Probably nothing, let's be honest, but just to be sure, check out these "dome rooms," which are transparent tents connected directly to your private room in the house. Before you venture too far, be sure to sample local cuisine, from fresh organic cakes to apertivos with vino cotto and mistral.
Even in this peaceful and remote location, there's tons of activities that glampers will love, from guided tours of the vulcanelli, a mysterious geological phenomenon, and literary meetings with authors in Le Marche, to crochet classes taught by the lovely 93-year-old Amelia, who's always ready to share the tricks of the trade. After a day of adventure and activity, lay back and do some stargazing away from the bright lights of Florence.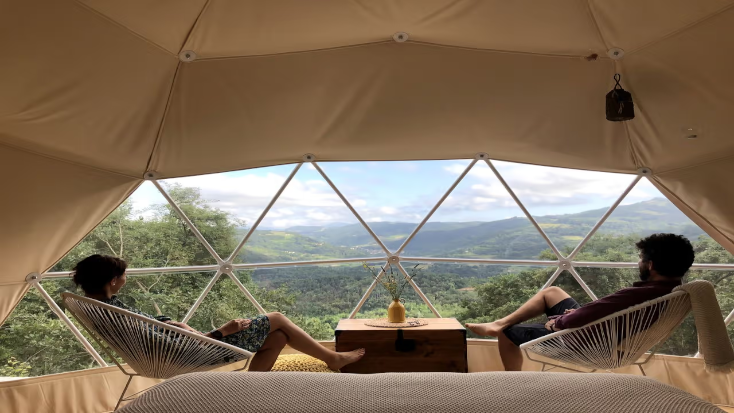 Antique Watchtower Overlooking Italy's Tuscan Countryside
Speaking of rooms with a view, you can't get much better than the full 360-degree panorama at the top of this ancient watchtower. The beautiful rolling hills of the Tuscan countryside and Mediterranean coast will undoubtedly produce some incredible Instagram photos!
Come down from your tower to explore the countryside, including quaint nearby villages, such as Civita de Bagnoregio and Pitigliano. It's the perfect spot for outdoorsy glampers looking to trek through the natural park, go for a bike ride, go kayaking, and so much more. What's more? This luxurious stone watchtower is the only one available in the Natural Park of Maremma—you can't get more unique than that!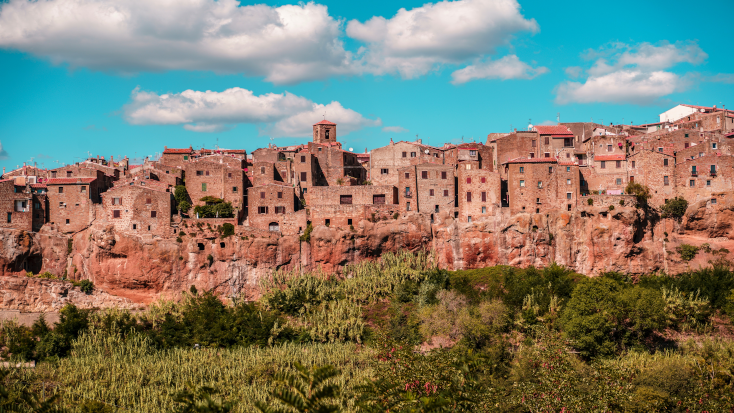 Mediterranean Beach Coast Lodging Tents in Tuscany, Italy
All the fun of beach camping, plus all the comforts of a luxury hotel and minus all the work of pitching your own tent? Sign us up! These deluxe safari tents are just 40 meters from the Italian coast and come fully equipped with all the amenities of a beach resort.
If you need a change of scenery, but still want to relax by the water, check out the beautiful salt lake surrounded by native flora and fauna tucked away in Burano Wildlife Preserve. Although you'll hardly want to leave this little slice of paradise, you can still see more of this beautiful country, thanks to the resort's pre-planned excursions in local towns like Sovana, Capalbio, and Saturnia. You can even take a mini cruise to nearby islands before you return to your luxurious safari tent for some quality R&R.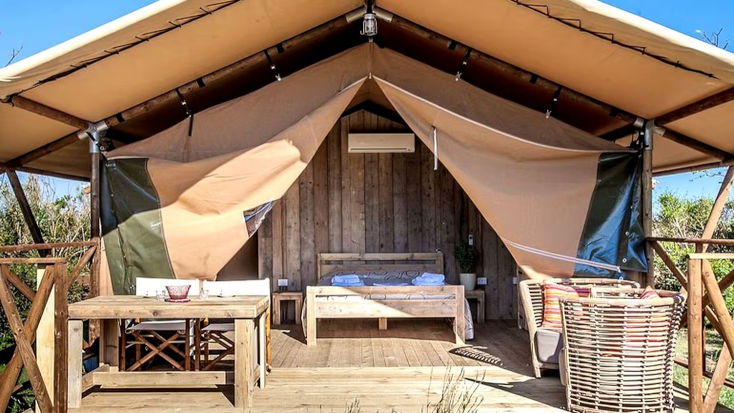 Florence isn't the only place we have incredible glamping sites in Italy. Find out more on our Discover Italy page, and start planning your Italian adventure!