Discover unusual marathons we love to train for! We've picked out some unusual marathons from around the world to keep you runners out there inspired, and maybe give you some ideas of how to make a socially distanced marathon more interesting than doing it on a treadmill.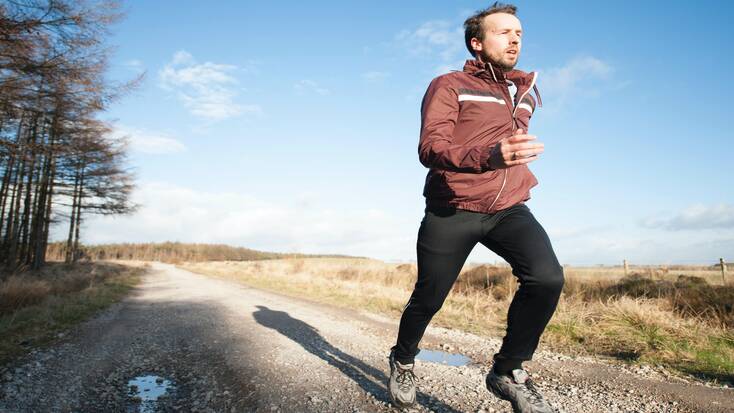 Do you want to take your running to the next level in 2021? Check out these unusual marathons to test your limits!
From the start of the year, the race calendar for marathon runners is already filling up, and before you know it, major marathons like the London Marathon and the Boston Marathon are upon us. Competing in these marathons is an incredible feat, but there are some people out there who aren't satisfied with just a city marathon, and they have their eyes set on some of the more unusual marathons and destinations.
While for many of us, exploring the great outdoors means exploring the best places to go hiking, horseback riding along woodland trails, or stoking up the adrenaline with some mountain biking down steep, challenging terrain, for some it means running a marathon, or even an ultramarathon in these incredibly beautiful and unique areas. We've put together a list of some of the more unusual marathons out there, so keep reading and see if there's a race that stirs your curiosity!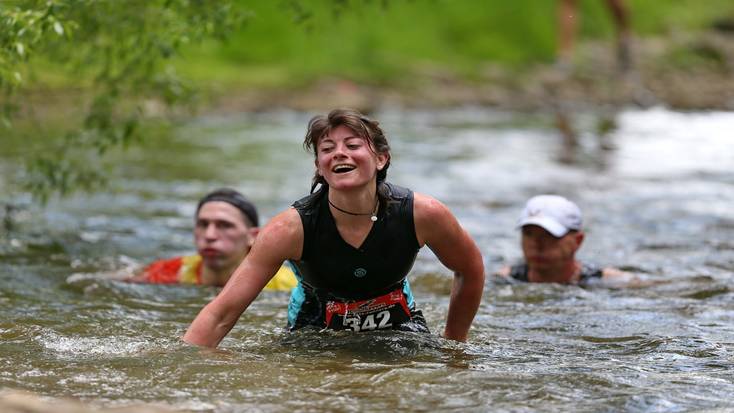 Wrap up and take on the North Pole Marathon
Yes, the North Pole Marathon is an actual event that pushes you to the limit! First established in 2003, this extreme marathon is a 4.22 km (2.62-mile) loop that competitors complete almost 10 laps of to reach the 42.195 km (26.2 miles) marathon distance. This is a challenge not to be taken lightly, and as you can imagine, there aren't that many competitors who make it out to the North Pole to take part. It is also quite expensive to get out there and involved in the race, but imagine being able to tell people you've run a marathon in the ice and snow of the North Pole! No one would be able to question your legendary status after that!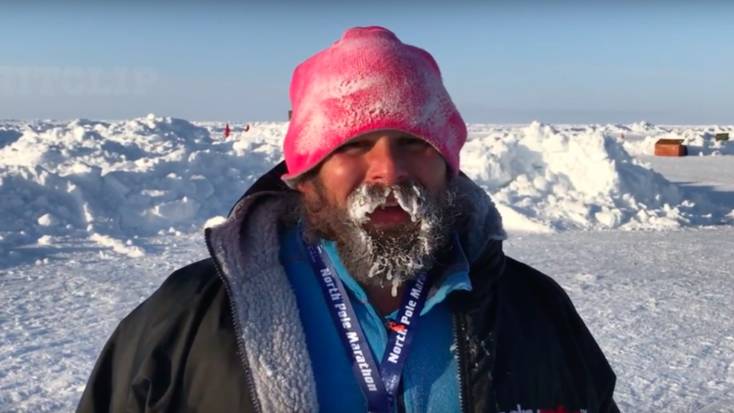 Beat the heat of the Marathon des Sables
This takes ultramarathon running to the next level. The Marathon des Sables is another extreme race, but instead of combatting snow and the cold, competitors fight against the heat of the desert and clamber over sand dunes and rocky terrain. This ultramarathon takes six days and covers 251km (156 miles) and is held every year in the Sahara Desert in Morocco. Regarded as the toughest foot race in the world, this event has been going since 1986 and is almost something you'd expect to see the French Foreign Legion attempting. However, competitors of all backgrounds come from all over the world to attempt this mammoth task. If you're brave enough to try it yourself, you'd have every right to recuperate in a luxury desert campsite and actually enjoy the peace and quiet of the desert before you head back to the real world.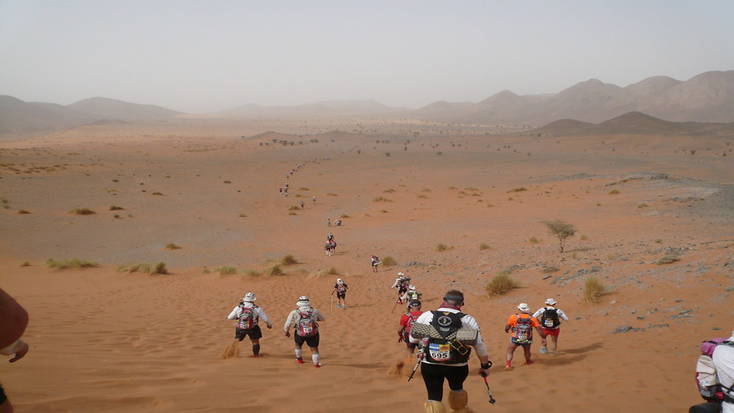 Take a walk on the wild side in the Safaricom Marathon
The Safaricom Marathon has been an annual event in Kenya since 2000. Considered one of the harder marathons, it takes place in the Lewa Wildlife Conservancy, about 140 miles north of the country's capital, Nairobi. Organized with Tusk to raise funds for wildlife conservation, the marathon is unique as it takes place in a natural reserve, so runners could find themselves getting close up to the wildlife living on the reservation. This includes some large African predators that include lions, leopards, hyenas, wild dogs, and cheetahs. Obviously security for the runners is paramount, and the race organizers remain vigilant throughout the race to make sure all participants are able to complete the course safely.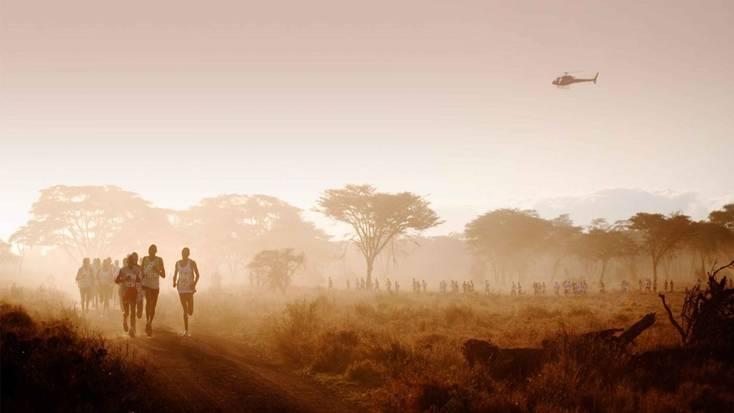 Bigger than a donkey derby; the Pack Burro Race, one of the most unusual marathons in the calendar
It doesn't take too much explaining as to why this race is on our list of unusual marathons. The Pack Burro Race takes place in Fairplay, Colorado, and is a rather extreme homage to the Goldrush era. Participants have to run the race with a donkey carrying up to 33 lbs of equipment, including a pick-ax, shovel, and a gold pan. There are short and long versions of the race, depending on the participants' preferences. If you're taking part in this unique race, you can stay in a charming tiny house rental in Fairplay, and enjoy exploring the woods and mountains in the days that follow, especially if you've been partnered up with a particularly stubborn burro and trying to get your ass over the finish line! Puns ass-ide, this race is pretty popular, and a twist on the normal ultramarathons usually run in Colorado.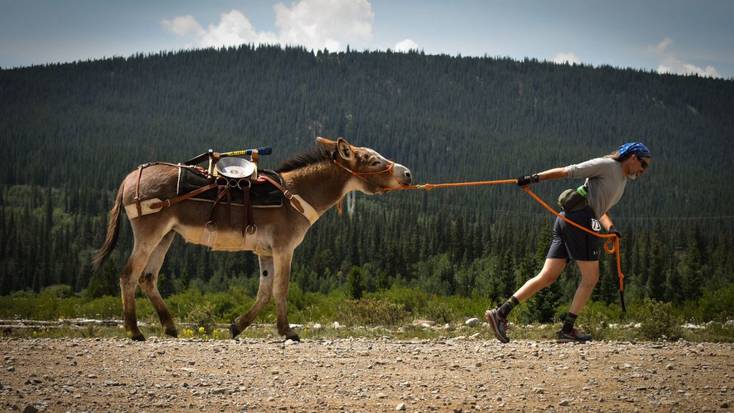 The Man vs Horse Marathon; an age-old question answered
As with so many weird and wonderful debates, this marathon dates back to a debate in a bar in 1980 about the running ability of people and horses. So, they organized a race to pit people against horses and riders across some rugged Welsh countryside around the town of Llanwrtyd Wells. In 2004, a runner did eventually take the crown of Man vs Horse, and then again in 2007. Other than that, horses have always pipped people to the post. If you decide to take on this challenge and try to become the third person to beat the horse and rider, why not incorporate a vacation of glamping? Wales boasts stunning countryside, beaches, and stunning towns and villages, all waiting to be explored!