Over the last few years, Croatia has been growing in popularity as a destination for travelers looking to enjoy beautiful beaches, swim in the sapphire blue waters of the Adriatic Sea, and lose themselves in the cobbled streets of historic towns and cities.
There's no denying that Game of Thrones' own capital city finding its home in Dubrovnik has helped the rise in tourism to the area in the last eight years or so. As we bid farewell to the Red Keep of Kings Landing this May, however, travelers and adventure-seekers can start to look further inland of this beautiful and rugged country.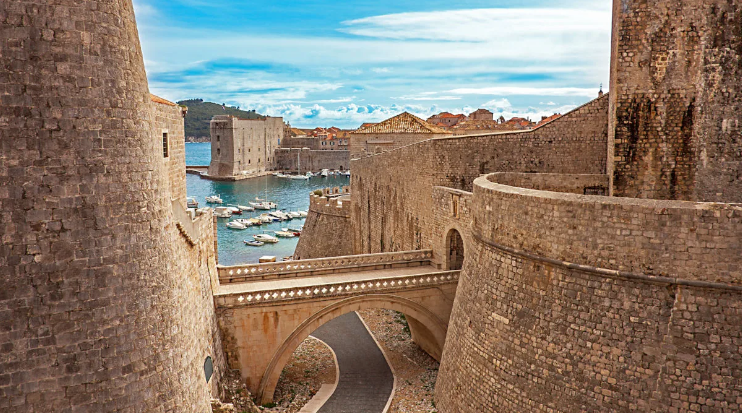 Croatia's beaches, cities, and towns are undeniably stunning—and, without a shadow of a doubt, an important part of any holiday-goer's itinerary. This beautiful Balkan nation has so much to offer off the beaten path, away from the sand and surf, though!
If a trip to simply explore the landscapes of Croatia is what you seek, there are numerous wonderful lakes and trails to explore with guided hiking trips, and they won't disappoint. Areas such as Plitvice Lake are beyond stunning, and there are companies that lead hiking holidays that incorporate the best routes and trails that Croatia has to offer. For those looking to push themselves and experience something completely different, though, we have the perfect plan for you.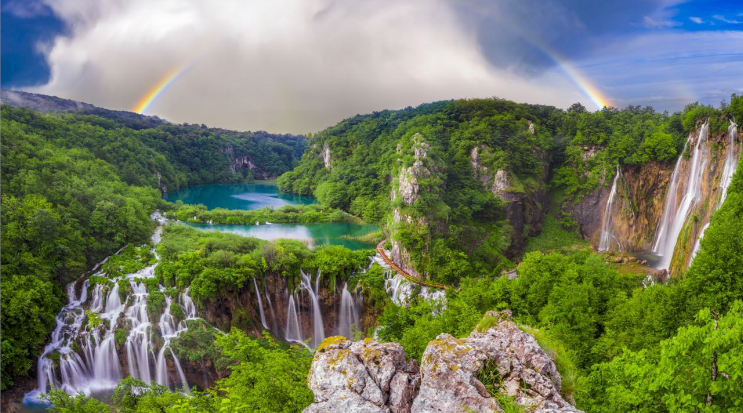 Keep reading to find out about where to go, who to ask, and what to bring when you go canyoning in Croatia!
What is canyoning?
When you head out on a canyoning expedition, you can expect a day of navigating a river by hiking, swimming, abseiling, or rappelling, as well as cliff jumping, negotiating river rapids and waterfalls, climbing over boulders and rocks, and even whizzing along natural waterslides. Canyoning can often include an element of orienteering, in addition to other outdoor skills, especially in more remote areas.
Where to go
The Cetina River is without a doubt the hub of canyoning in Croatia. The most water-rich river in the Dalmatia region of Croatia, the river is located in the south of the country. About 100 kilometers long, it winds its way through gorges and lakes until it reaches the town of Omiš on the Adriatic coast.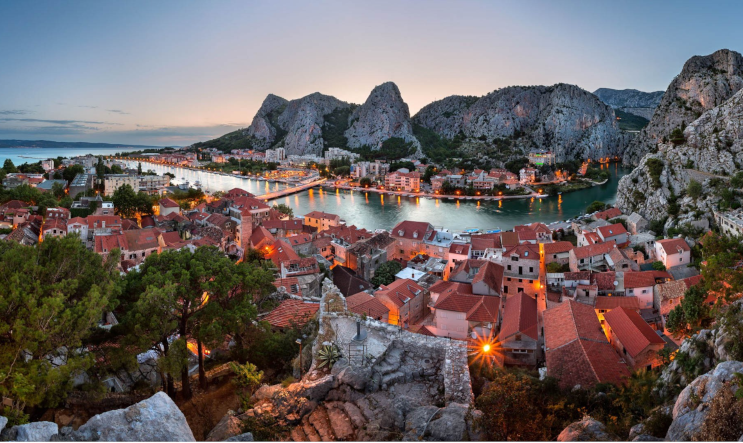 Surrounded by cliffs and forest, River Cetina offers canyoners, both novice and expert, a taste of every aspect of the activity. From rappelling and abseiling cliffs of up to 50 meters to leaping into deep pools, you are guaranteed a full day of adrenaline-pumping fun and excitement.
The starting point for the best routes and the finish line are both just under an hour from the charming town of Split, which is perched on the Dalmatian coast. If you stay near to or in Split, you can enjoy a unique weekend of canyoning, followed by a cultural day exploring the town and Diocletian's Roman palace.
Who to ask
When planning your canyoning adventure, you want to be in the best hands and find a guide who not only knows the area well, but who is also trained in all the safety aspects of the activity.
1. Canyoning Croatia
If you are staying in Split or Zadvarje, you can arrange to be picked up and driven to the starting point, and then dropped back at the end of the day. Canyoning Croatia supply wetsuits, helmets, and all other necessary equipment, so all you need is your swimsuit, sturdy trainers, and your sense of adventure!
2. Split Adventure
3. Adventure Omiš
At the other end of the river is Adventure Omiš Also offering both basic and advanced canyoning for 47 euros and 67 euros respectively, the price includes insurance, professional canyoning guides, wetsuits, lifejackets, helmets, and safety belts. It even includes the transfer from Omiš to the village of Zadvarje, where your canyoning adventure starts, and your transfer back to Omiš. What's more? Adventure Omiš also offers other great activities, including rock climbing, kayaking, snorkeling, hiking, and biking!
A lot of the companies that lead guided canyoning trips offer equipment rental as either a part of the cost or for a small, additional fee. It's always a good idea, however, to check beforehand what actually is included, and you can always bring some of the necessary equipment with you just in case.
1. What to wear
It goes without saying, you're going to get wet, so swimsuits, wetsuits, and a pair of trainers that are quick-dry (or that you don't mind getting soaked) are an absolute must. Safety equipment, such as helmets and lifejackets, are imperative, but it is highly unlikely you'll find yourself signing up to a guided tour without that being provided.
2. What to leave behind
You're going to be doing a lot of climbing, jumping, swimming, and all sorts of outdoor activities. Even if you're wearing gloves, removing all rings and jewelery from your wrists and hands is advisable, along with any piercings or necklaces. You don't want to lose anything valuable, or worse, get injured, because of your valuables!
3. Waterproof camera
If you want to document your trip, this is the opportune moment to invest in that GoPro you've been waiting to treat yourself to so you can capture some candid action shots while on your trip.
---
When planning your canyoning trip, keep your mind at ease by keeping your belongings safe and dry with some help from our guide for waterproof gear!