Planning a fun weekend getaway near Seattle? Washington state offers incredible outdoor activities and unbeatable national and state parks! The city of Seattle is perfectly located to enjoy everything from hiking, biking, kayaking, and fishing adventures to sailing and boating! Get ready for your outdoor trips near Seattle with some incredible accommodations in the great outdoors, from yurts and tents to rustic cabin rentals and tree houses! Whether you plan a West Coast road trip or a fun outdoor adventure; Seattle is the place to be!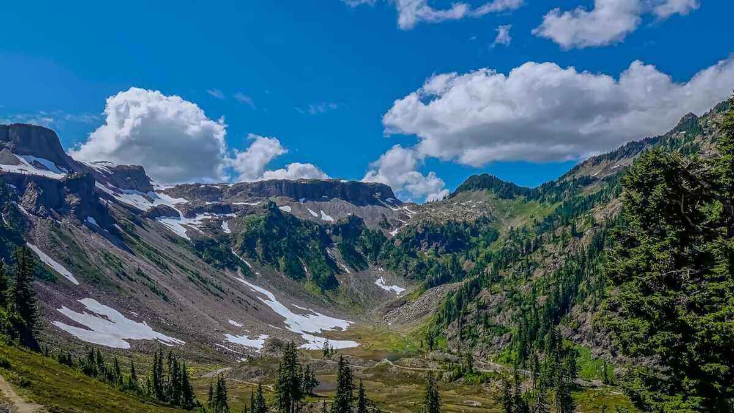 1. Try a cozy tiny house in Olympia; for outdoor enthusiasts in 2023
Located in Olympia near Olympic National Park, this tiny house is big on luxury and comfort! Set near Puget Sound, the tiny home is ideal for a romantic getaway in nature.  With a fireplace and skylights for stargazing this is a cozy haven for two. You can explore the coastline with the kayaks provided by the host or spend some time hiking through Olympic National Park. Enjoy a sunny afternoon in the hammock and a relaxing evening around the fire pit.
This lovely tiny home is eco-friendly and pet-friendly, too! So you can enjoy fun trips near Seattle with your special someone and your best friend!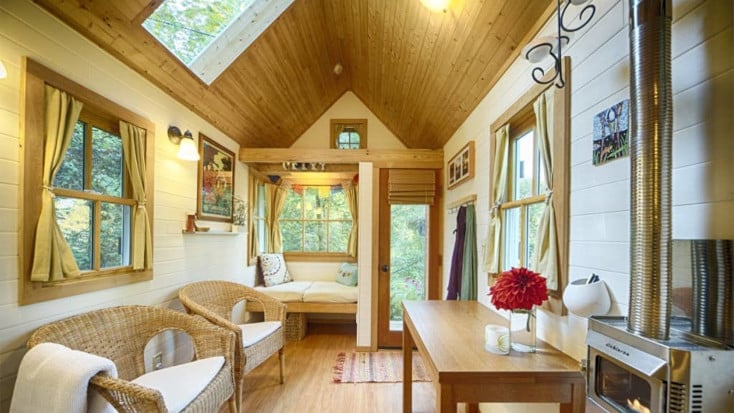 2. Head to Sooke for a treehouse adventure!
Perfectly located across the Salish Sea and surrounded by lush forests, you'll find this fun treehouse, ideal for family trips near Seattle. Enjoy the forest, the mountains, and the beach when you take the family glamping in Sooke! There are plenty of fun activities for water sports lovers to enjoy. Try stand-up paddle boarding, surfing, or scuba-diving. Or more relaxing activities like fishing, hiking, and wildlife watching – birdwatchers will spot plenty of eagles overhead! Relax on the private deck after a full day of exploring, and enjoy a family BBQ.
Plan your next family adventure near Olympic Park!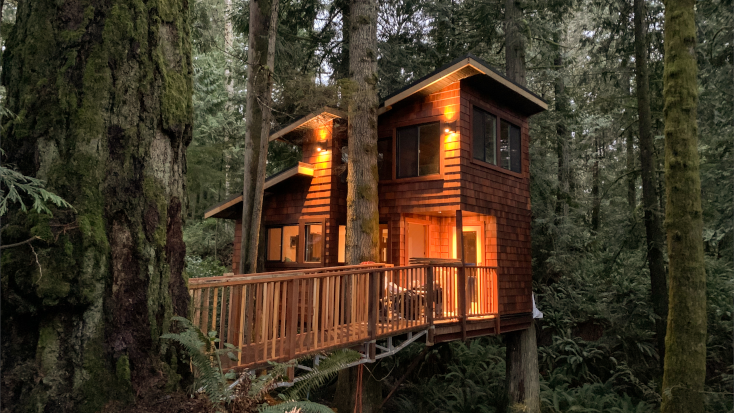 3. Plan an island escape! Pet-friendly beach house on Whidbey Island
If it's fun and adventure in the great outdoors you're after, grab a ferry and head over to Freeland, Whidbey Island! Planning trips near Seattle have never been this much fun! This incredible vacation rental is right on Double Bluff Beach and large enough for a group of 8, so you can take all your friends or the whole family on a glamping adventure. Explore Klondike Rush – Seattle Unit National Historical Park, hiking, canoeing, and fishing. Followed by a relaxing evening toasting s'mores around the firepit and enjoying views of Puget Sound, Mount Rainier, Shipping Lanes, the Seattle skyline, and the North Cascades Puget Sound, Mount Rainier, and the North Cascades. 
Beach vacations near Seattle, Washington, don't get better than this!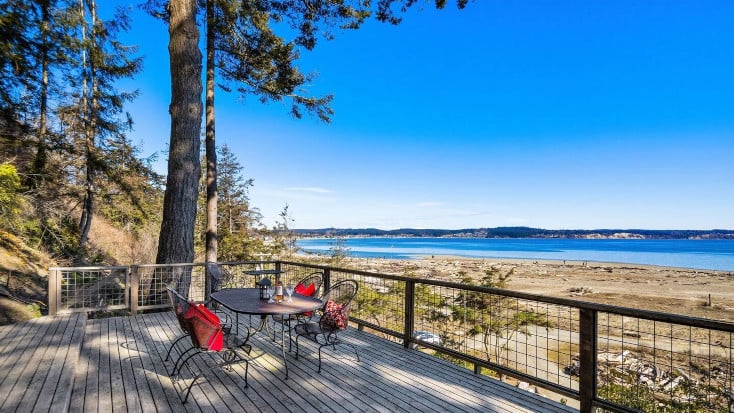 4. Plan a fun getaway for two at this secluded cabin in Ashford 
Swinging back north, make your way deep into the woodlands of Mount Rainier National Park to find your own secluded cabin in Washington along Copper Creek. Located in Ashford, this rustic cabin is the perfect place for outdoor enthusiasts. And it's pet-friendly too, so you can take your four-legged friend along for a fun nature escape. Enjoy plenty of fun outdoor activities with access to both land and water sports, like rafting, kayaking, horseback riding, and much more!
If you love the great outdoors and spending time in nature, this cabin is ideal!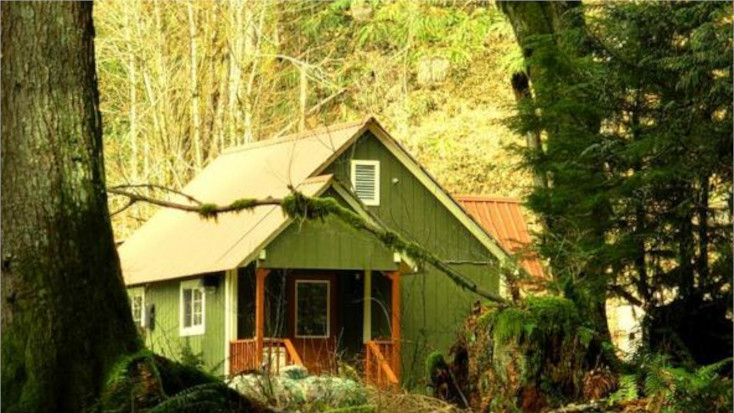 5. Book a luxury cabin and explore Herron Island, Washington
If you love an action-packed getaway with friends, this luxury cabin is ideal. Located on Herron Island, WA, and only 90 minutes from Seattle you have the best of beach and island life. There are plenty of watersports, sailing, paddle boarding, and kayaking to enjoy. Friends who enjoy wildlife won't be disappointed by whale-watching opportunities, birdwatching, and deer that come right up to this beachfront cabin!
This is the perfect luxury escape for friends who love to explore the great outdoors!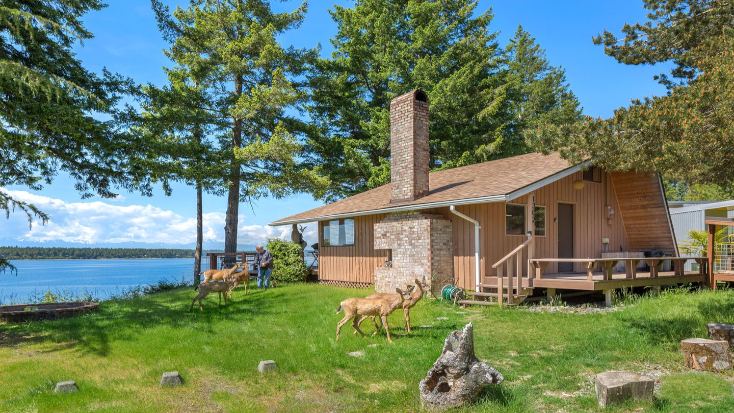 For more fun things to do in Washington try a romantic escape along the coast or a fun getaway to Spokane. Explore national parks or plan an adventure road trip!