Are you looking for the best beach vacation rentals in Florida for a family vacation? The Sunshine State is blessed with a beautiful beach around every corner for a perfect family getaway. You'll find sandy beaches, warm water, and incredible sunsets at every turn. From swimming, and sunbathing to boating and paddle boarding there is a beach activity to cater to every need. Take the family furball along to a pet-friendly beach. The many family-friendly beaches are jam-packed with kid-friendly fun and if you time your visit just right you'll catch sight of dolphin pods splashing around.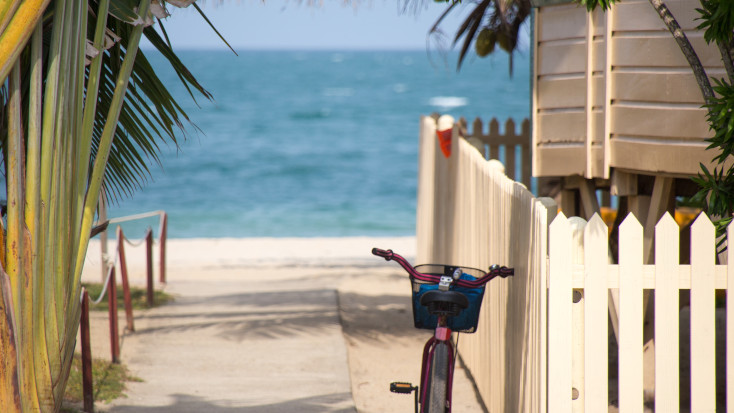 1. Try this oceanfront rental near Inlet Beach for a perfect beach vacation
If a beach vacation means oceanfront or bust, then this is the rental for you! Enjoy the feeling of the sand between your toes as you take a short walk to the beach for a day of swimming and sunbathing. This family-friendly rental makes for a perfect summer vacation with plenty of water sports to enjoy. There is surfing, boating, and fishing for family members who love the water. Those who prefer hiking and biking will find great trails at Deer Lake State Park to explore. Spacious enough for family and friends with enough room for 13 glampers, how can you resist?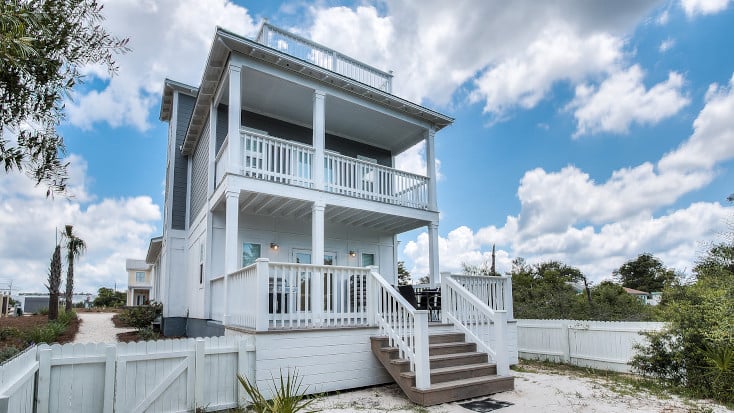 2. In Santa Rosa Beach your family getaway will be full of adventure
Imagine falling asleep to the sound of the waves and enjoying your breakfast overlooking the sparkling blue water. You got it! This large beach house rental is big enough for the extended family to spend summer together with space to sleep 19 glampers! Breathe in the fresh ocean air from the private deck as you enjoy a hearty breakfast. Before the whole family heads out for a full of adventure on the beach. Enjoy the pleasant bike rides along the shore in Santa Rosa Beach or head out to Grayton Beach State Park to explore the magical coastal forest of scrub oaks and magnolias. Destin is perfect for your next beach vacation!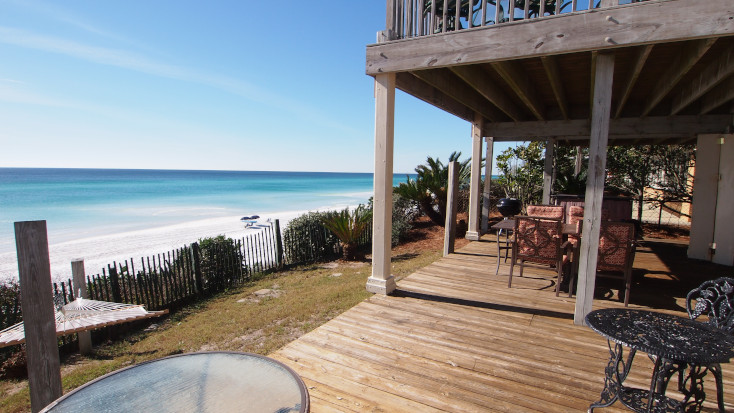 3. Try this idyllic island beach rental on Captiva Island for a magical beach vacation
It's hard to get closer to the beach than this rental! Literally on the beach among the palm trees, this is island living at its best. Perfect if you love sun, sea, and sand. Even better if you love sharing our beach vacation with family. This comfortable cottage rental sleeps 6 and has views of the beach from practically every room. And if that's not enough – the cottage comes with its own private beach. Are you're bags packed yet? Don't forget the sunblock.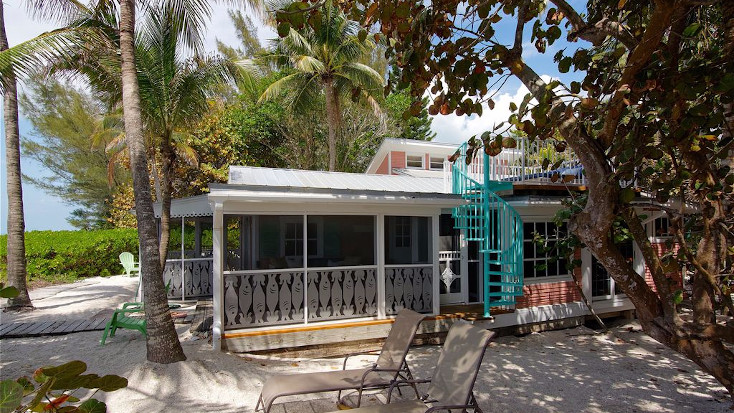 4. Family, fun, and fishing will make your beach vacation near Clearwater unforgettable
Love fishing? Take the family on a beach vacation to Indian Rocks Beach and enjoy some family bonding. Imagine all three generations spending time together on the water and sharing fishing tips. This beach rental is a place where memories are made. This lovely cottage retreat sleeps 7 glampers and has a great swimming pool to enjoy. Fishing is a favorite activity here, but if that's not your idea of a summer vacation, there are plenty of other options to enjoy. Head down to the beach and enjoy the beach cabanas and sea kayaks. But wait there is more! Just around the corner, you will find Johns Pass where you can see dolphins pods enjoying the water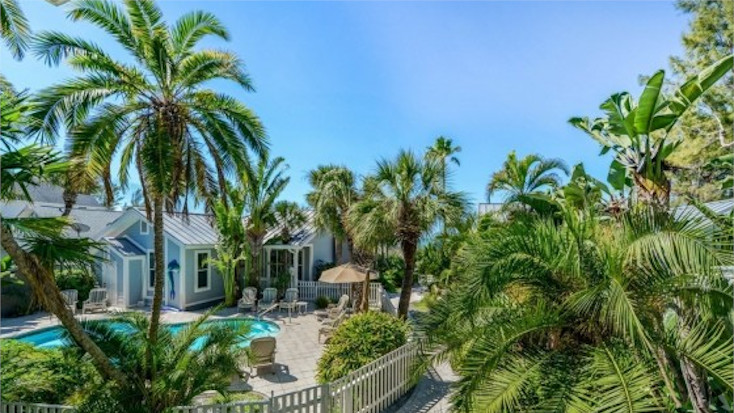 5. Cozy nature lodge for a family getaway near Sanibel Island, Florida
Looking for a place to enjoy quality family time? This nature lodge for four on Captiva Island is ideal for a beach vacation. This rental is perfect for a family looking for rest and relaxation. Steps from the beach you can enjoy plenty of outdoor fun. You will love the private balcony, the beach garden with a spa, and shaded seating to catch the sea breeze. Explore The Ding Darling National Wildlife Refuge, just 10 minutes away, and unwind after a full day of fun, in the hot tub as you enjoy stargazing. This is a great spot for a restful getaway.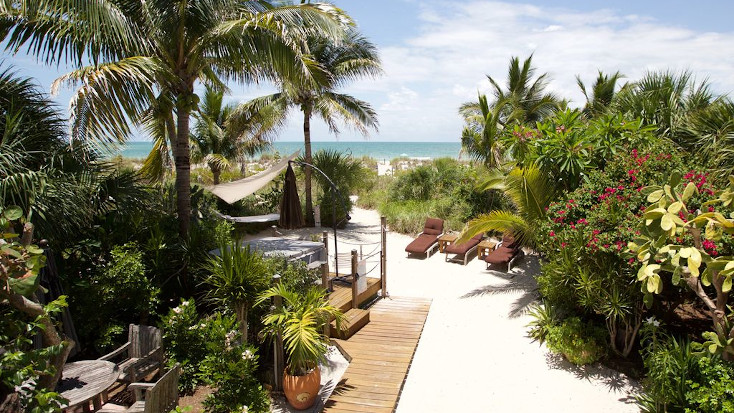 If Florida is your destination of choice, don't miss these glamping vacation rentals near Miami. Florida vacation rentals come in all shapes and sizes and there is sure to be one perfect for you.