If you've been searching for a weekend filled with abundant sunshine and a lively atmosphere, these weekend glamping getaways near Miami have got your back. This list of unforgettable accommodations will act as your Miami vacation guide, including many well-known points of interest and some of the best luxury camping near Miami. Weekend getaways are just a mouse scroll away!
Whether you hit up the famous South Beach, stroll around and shop, or spend your time tasting the local Caribbean-influenced cuisine, you're bound to have a blast when you stay at any glamping sites near Miami.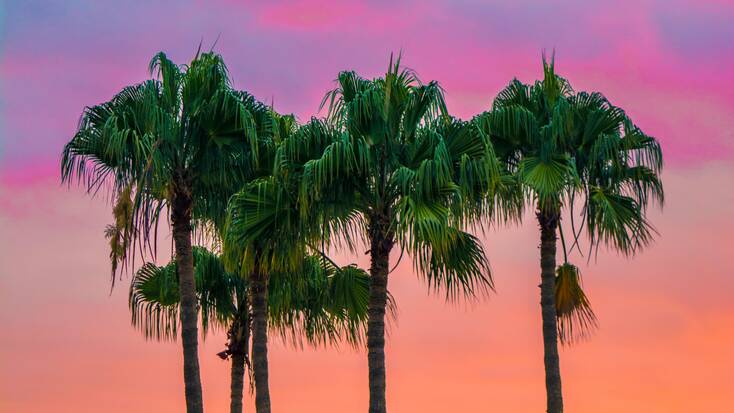 Discover the best things about Miami: weekend getaways not to be missed
What do you think when you think Miami? Luscious beaches, glamorous lifestyles and Scarface's friend getting CHAINSAWED in a motel bathroom? Whether any of these ring true for you, the best things about Miami in 2022 are going to be detailed on this very blog.
There's a reason that Miami is third most populous metropolis on the East Coast; it's a leader in finance, culture, arts and international trade. Nicknamed the "Capital of Latin America", there's plenty of influence in the area that makes it a little apart from the US in terms of culture.
Florida weather has to be one of the high points of this coastal city. High season is from December to May, since you can avoid Winter blues and enjoy its warm and dry weather. This makes it one of the best Winter sun destinations on the East Coast. Summers are hot and humid and perfect for anyone who really wants to get their tan on. Miami vacations in Florida are the perfect choice for beach camping getaways 2022.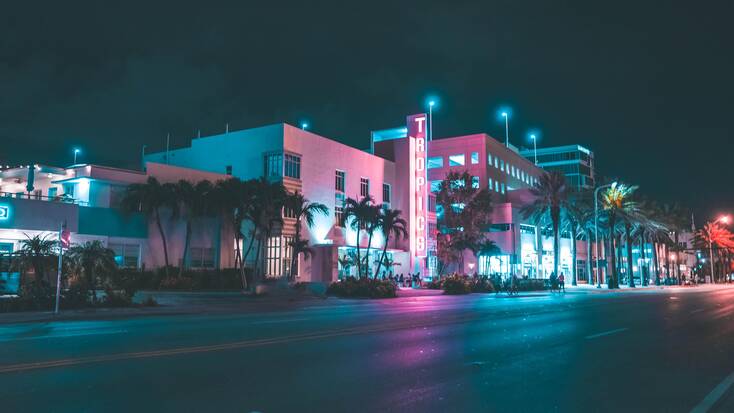 Check out the top places to visit in Miami in 2022
If you want to spend a day inside the city to explore its urban landscape, there's plenty to enjoy.  The best things to do in Miami can be found right here.
Take a day trip over to Miami for some quality time spent shopping at the high-end Miami Design District. Later on dining at the scrumptious Juvia, a premier rooftop restaurant that looks out over Miami Beach.
Want a bit of culture? Head to the Knight Concert Hall and enjoy incredible live music in one of the city's premier culture centers.
To wrap up the perfect day of treating yourself, check out the spa at Mandarin Oriental for a relaxing experience that you and your overworked muscles won't forget any time soon. Staycations near Miami deserve to be enjoyed in total relaxation, after all!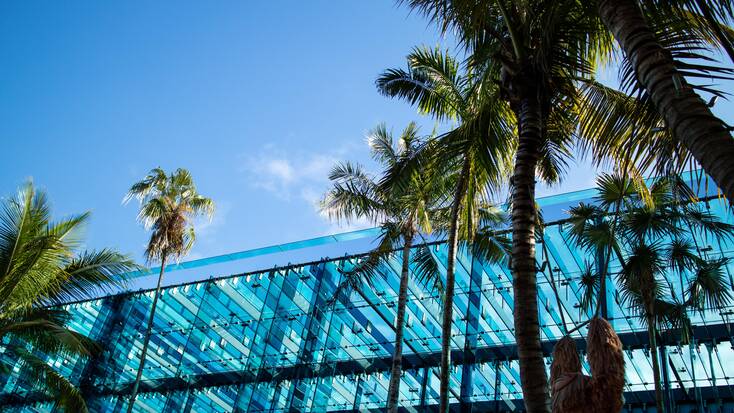 Enjoy a trip to Loxahatchee River: cabin rentals and other accommodations can be enjoyed nearby
Now, if you want to spend some time outside of the city then a great idea would be visiting the Loxahatchee River District. A unique treasure to the area, the Loxahatachee River meanders lazily through various freshwater creeks. This is the perfect place to explore the natural wildlife of Florida and go for a bike ride on one of the many nearby trails.
Outdoorsy glampers will find their little slice of heaven during a winding kayaking trip down the river surrounded by lush green scenery, allowing them to take advantage of Florida's unforgettable wilderness. Who knows, maybe you'll even run into a crocodile? (Just don't get too close!) A river cabin rental is the perfect way to enjoy this gorgeous part of Florida, so don't miss out!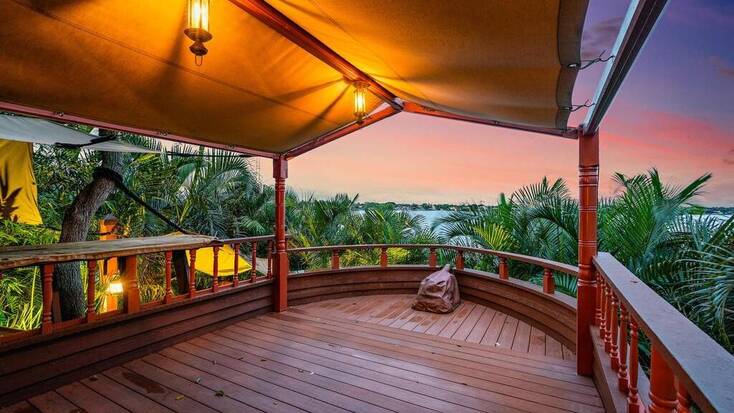 Head to Haulover Beach near Miami: vacations 2022 in the sun
There's nothing quite like a cozy beach vacation rental in 2022. The perfect place to enjoy this while getting away from the noise is book a stay at Haulover Beach. This is a dog-friendly beach in which both you and your pup can enjoy white sand and crystal blue waters together.
At the end of the day, relax and unwind in this glamping site's hot tub, and grab a fruity drink at the tiki hut pub for the perfect way to enjoy yourself during an amazing weekend getaway 2022.
With colourful campervan rentals available for unique getaways, you'd be mad not to book yourself a getaway near Miami today! These handpainted accommodations come in various colors and are a top choice for a beach camping rental.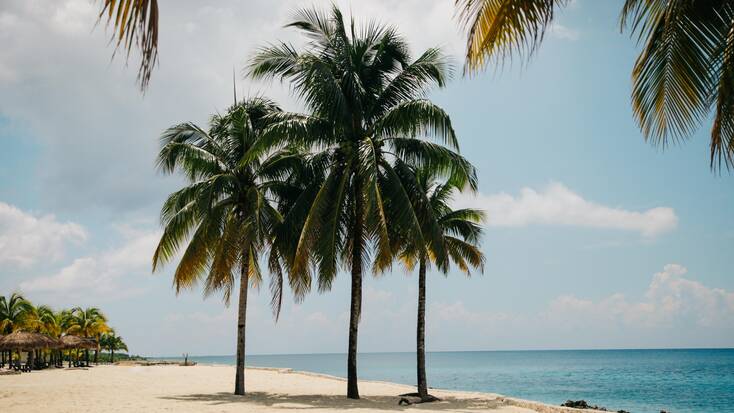 Discover unique accommodations around Miami: weekend getaways can be enjoyed in style
If you're warming to the idea of a Miami weekend getaway, then check out a few of the top, quirky accommodations that you can enjoy in the area.
Spend your Miami vacation in these up-cycled shipping containers turned luxury accommodation that will give you the perfect place to escape for a weekend. Overlooking the peaceful area of Jupiter, Florida, these are a perfect distance away from Miami. You'll be able to enjoy the peaceful atmosphere with the possibility of trips to the city in the daytime.
For those looking to go all-out during their weekend getaway, this luxurious villa on a private island is an incredible option to impress your friends. There's no better way to escape the noise than to escape to a secluded island, after all…
There are plenty of Miami campgrounds to choose from; all you need to do is scroll through and see which one is for you. Secluded getaways are only a click away, so book yourself the best Summer vacation ideas 2022 has to offer. Whether it's family vacations in Florida or romantic weekend getaways, there's bound to be something here that will take your fancy. Book your glamping trip today!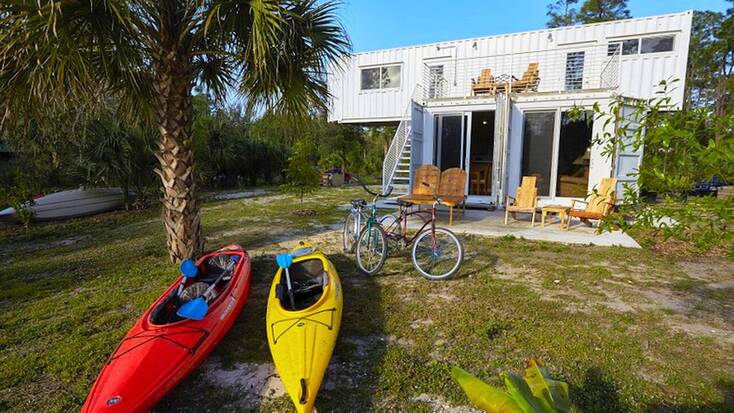 Check out more of the best Florida weekend getaways and go glamping.