Visit Sri Lanka in 2021 and discover one of the best places in Asia
I started the new year airbound somewhere over the Arabian Sea, with my plane landing in Colombo, Sri Lanka, bright and early on January 1. This was the start of my Sri Lankan New Year. Whenever I take a long holiday, I like to revert back to my "backpacking days" and really hop around a country. I enjoy this type of travel philosophy and truly believe its the best way to see a country and all it has to offer. That's why I decided to visit Sri Lanka and discover one of the best places in Asia
Visit tea country when traveling in Sri Lanka
Having thoroughly researched all of the top spots to see—and discovering some gems along the way—my friend and I decided to head straight to Sri Lanka's tea country, not to be missed if you're ever traveling in Sri Lanka, where we were to spend two nights in a tree house. This particular accommodation was the first of its kind in Sri Lanka, and it is built in a live pine tree that is suspended 30 feet above the ground… glamping in its purest form! While laying in bed, the structure moved and creaked, so it definitely is not for the faint of heart, but stepping out onto the balcony, the view of the surrounding valley was spectacular, making it all more than worth it. It really is a must-see on your next Sri Lanka trip.
Cool things to do in Sri Lanka and our experience of the glamping Asia has to offer
On our first evening, we ate from a local roadside spot, and three curries and some fried Asian delights later, the bill came to approximately $2.80. (It was going to be a great two weeks and we were already discovering cool things to do in Sri Lanka.) We then headed further inland towards Kandy, a highly polluted but bustling city. After a quick pit stop, we headed north to the Knuckles Mountain Range and the Madulkelle Tea and Eco Lodge, where our luxury safari tents were and the start of glamping Asia. So what was next on the Sri Lanka itinerary?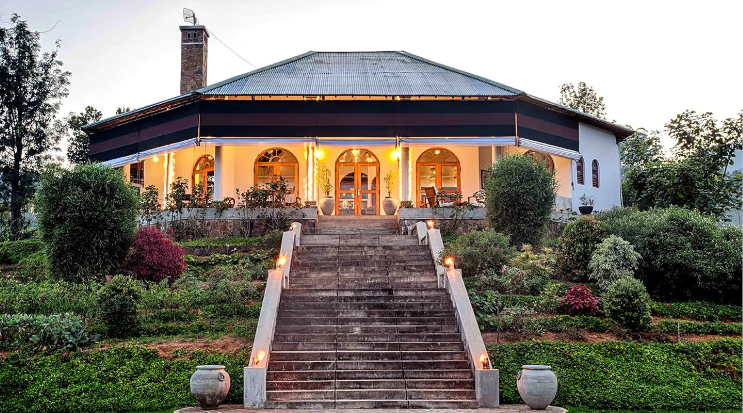 In between the tree house and these tents, I can easily say they are the top two most unique accommodations I've ever stayed at in my life and for me, two of the best places to visit in Sri Lanka during my time there. Each safari tent had every five-star amenity you could ask for—topped off with a mesmerizing view of the aforementioned mountains—all while being nestled amid a working tea plantation. It was the perfect place for some relaxation and would be great for a Sri Lankan New Year for anyone else thinking of what glamping Asia has to offer!
Train rides took us to more beautiful places in Asia during this Sri Lanka vacation
Hailed as one of the most beautiful train rides in the world, we headed south from Kandy to Ella during our Sri Lanka vacation on the famous blue train, discovering more beautiful places in Asia. Getting tickets was slightly tricky; they sell out months in advance, but thanks to a local tout, we managed to secure our seats. The train snacks were delectable! The locals would dangle out of the window or run along the tracks with fried goodies, and they would hand them to you in someone's old math homework papers.
Ella is a unique city; it reminded me of the yogi vibe that Ubud, Bali, has. Everyone is trying to be very zen, but it just doesn't quite fit. We did a beautiful hike at dawn up Little Adam's Peak, but we quickly decided it was time to move on. If you were thinking of a Sri Lanka honeymoon here, keep reading and go somewhere else!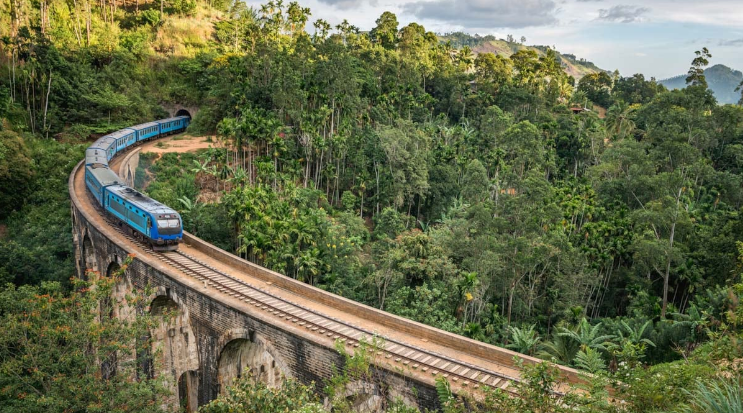 Our next destination was Yala National Park, where you can do a half-day safari and our first Sri Lanka tour for less than 30 euros, where you get to see elephants and leopards, the lords of the jungle. A driver's commitment is key when going on safari, and our guy was definitely the MVP. He found an elephant 25 minutes after picking us up—all before dawn! I absolutely love animals, so seeing a herd of wild elephants playing in the dust was a real highlight.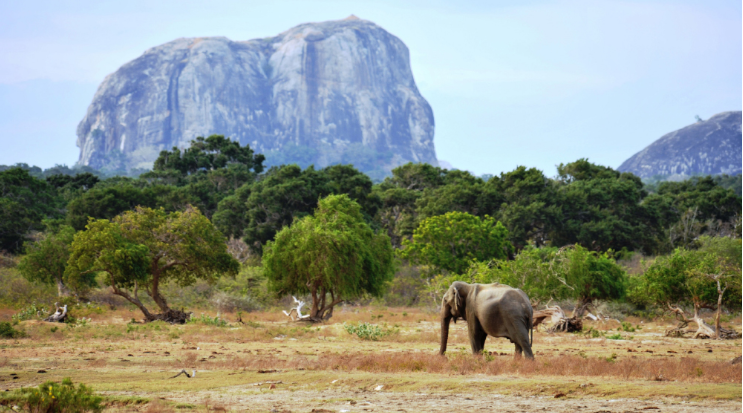 What was next on the Sri Lanka itinerary? Sri Lanka beaches awaited
Next up on the list of Sri Lanka attractions, it was time for one of the best Sri Lanka beaches. For our last week, we decided to hop between beach towns on the southwest coast. We found three boutique hotels that offered eco-chic rooms with easy access to the beach, which was important to us for viewing the mesmerizing sunsets in this part of the world.
We stayed in a Swedish-owned boutique rental that was like nowhere I've ever stayed before. I'd categorize it as a "room in the wild." The concrete, three-story structure is just off the main road, but it overlooks the beach and Taprobane Island. Every last detail has been considered here, from the design of the rooms and the hipster magazines scattered about to the local products left for guests to enjoy. Meanwhile, at night, you could sip on a local cocktail while looking out over the beach of Weligama. This place officially confirmed for me that Swedish people have the best taste in home decor! This is a great place to stay in Asia for the Sri Lankan New Year, too.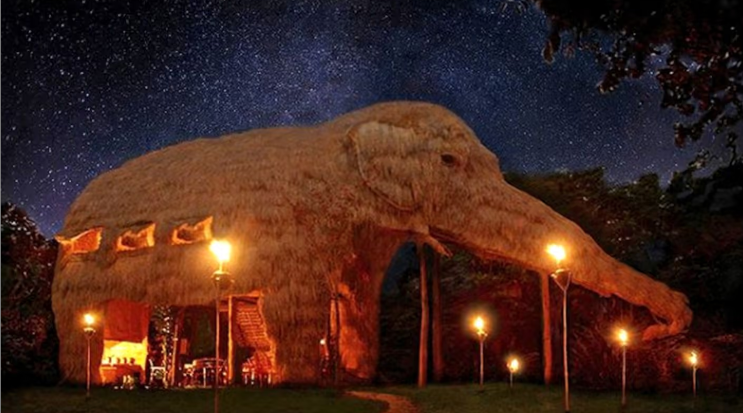 Sri Lanka has many nicknames: Ceylon, the Pearl of the Orient, and the Teardrop of India. For me, the exquisite nature, vast wildlife, and the people make it one of the most enchanting and unique places in southeast Asia. From tea plantations, 100-foot waterfalls, and temples in the north to magical sunsets, secret beaches, and the colonial city of Galle in the south, the diversity of Sri Lanka's landscape and its myriad of cultures made every day a new adventure, and I would highly recommend adding this pearl of an island to your bucket list.
---
To see everything we have to offer in Sri Lanka and perhaps your own Sri Lankan New Year, keep exploring on Glamping Hub! For more on Caroline's adventures, be sure to check out her blog on Costa Rica, too.