Summer 2021 will have arrived in no time at all and with it comes that beautiful sunshine and warm weather. The perfect remedy for warm weather is undoubtedly the ocean, in which you can splash away into your heart's content and when you've cooled down, you're ready to get back up on that sun lounger. Today, we bring you the five best oceanfront vacations of 2021 that will warm your soul and take you on an adventure you'll never forget.
Discover your getaway oceanfront lodging in Tarragona, Spain with these family-friendly safari tents 
We can't imagine a better way to wake up. Ocean views, summer sounds just outside of your tent, and waves crashing against the shore in the distance. These luxury safari tents in Lloret del Mar, Spain offer the best getaway oceanfront lodging you might hope to come across in 2021.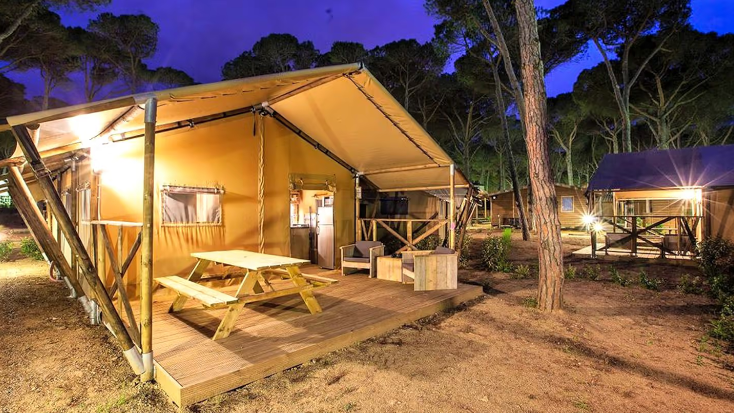 Enjoy cooling down from the best romantic oceanfront getaways at these Tulum luxury resorts in 2021 
A village of thatched huts, the perfect romantic oceanfront getaways on the shores of the sparkling Caribbean. Swim in the sea, take a stroll on the secluded beach or visit the Mayan ruins closeby to your Tulum luxury resorts, from which you can enjoy a variety of things to do including excellent restaurants and places to take a drink in paradise with your loved ones. 
Many of the best oceanfront vacations can be found right here in Mexico in 2021!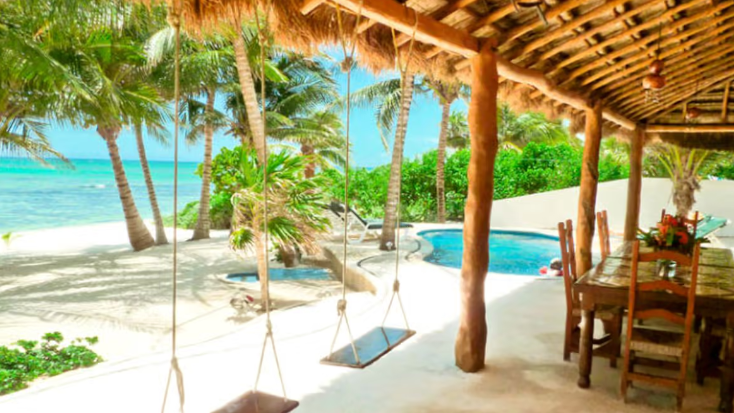 Book a Hawaii Big Island vacation in 2021 and take advantage of one of the best places to visit in the world 
This yurt resort and spa will take your breath away (and all of your stress, too). Forests, gardens, ocean views, yoga, massages, and complete happiness is what this property is all about. Book a Hawaii Big Island vacation here and truly take advantage of one of the best places to visit in the world in 2021.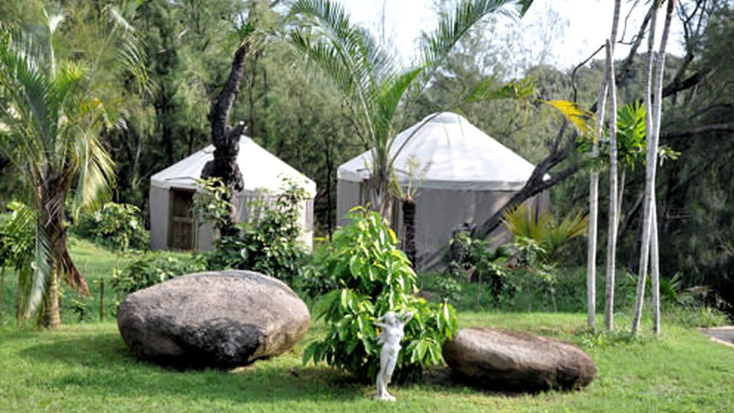 Bucket list adventures: explore Bocas del Toro, Panama 
Don't miss out on luxury Bocas del Toro resorts like this unique tent lodge nestled between the sea and the rainforest in Panama. A haven for water adventure, relaxation, and spectacular Panama sunsets—tick off your bucket list adventures today.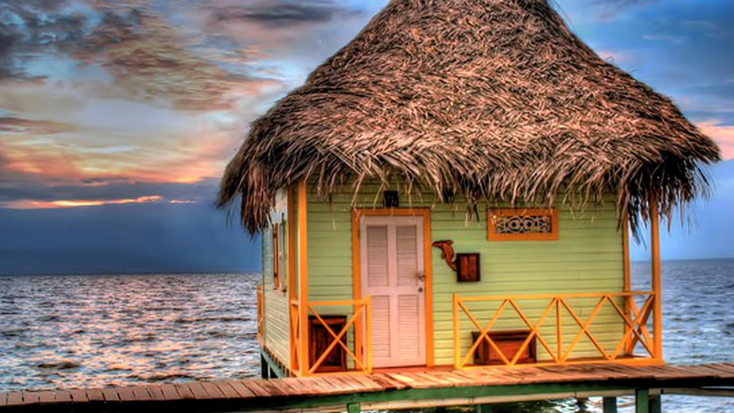 Make the most of your Goa beach, India has to offer in 2021: the best oceanfront vacations might be in the most unlikely places 
These Goa rentals are part of an amazing tented resort right on the beach. Watch turtles nesting, walk through the coconut groves, and enjoy the warm sands of a virgin beach during on the best oceanfront vacations you might ever have.