Incredible treehouse for a brilliant glamping getaway in Canada
This incredible treehouse on Vancouver Island, British Columbia is an ideal glamping getaway for summer. Perfect for two, you can plan a secluded getaway near the beach for a long weekend getaway or a romantic escape near the water. Ideally located near East Sooke Regional Park and the Sooke Potholes Provincial Park is it perfect for your next vacation in Canada. The treehouse is perfect for nature lovers who want to spend some time enjoying watersports, hiking, or wildlife watching. Don't wait to plan your next romantic getaway this year!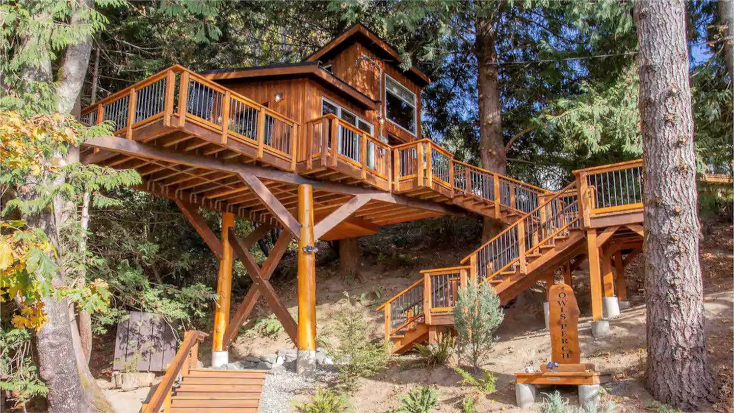 A luxury safari tent Halfmoon Bay is one of the best places to visit in Canada in summer
Wake up to a brilliant view of the water of Halfmoon Bay. One of the best places to visit in Canada in summer. This top glamping rental is ideal for glampers who want to spend some time this summer exploring the coastline. Breakfast is included and the private deck with views of the bay is the perfect place to start your day. Head out for a relaxing walk or a gentle hike. Rest and relaxation in the focus here, with spa facilities, yoga, and swimming available for a truly relaxing vacation. Head to Halfmoon Bay, British Columbia for your next glamping getaway, in Canada!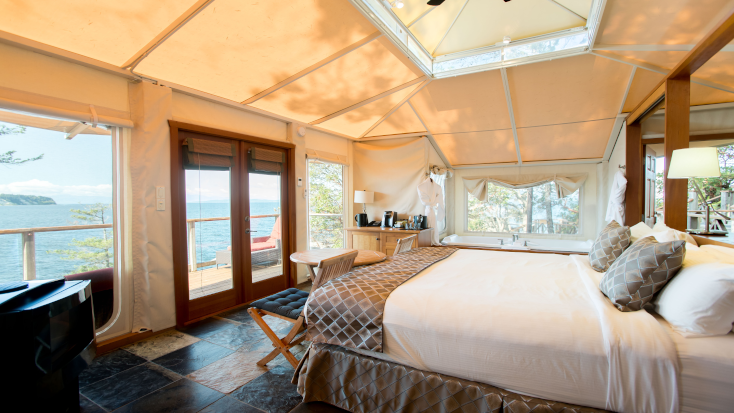 If you're looking for more getaways or planning your ski vacation for winter? Don't miss these great glamping getaways for a ski vacation.