The end of summer, particularly in August and September, is often referred to as the "sweet spot" for travel. Summer crowds disperse, as families get ready to head back to school, meaning there is less demand at popular summer vacation spots. If your schedule allows, this is actually one of the best times to plan a long-weekend escape! Here are five budget-friendly tips to enjoy those end-of-summer getaways in 2021.
Look for local vacations and save on transport
The best part about planning a staycation or a getaway to a nearby destination is that you'll save on transportation costs and time by booking local vacations. Here are some suggestions for a number of major cities across the US!
From New York: summer vacation options are all around you in 2021
Based in NY State or the Big Apple? This is the perfect example of how you can easily discover a New York summer vacation just around the corner from you.
Cheap summer vacations from NYC are easy when you go glamping and take advantage of the options just around the corner from you.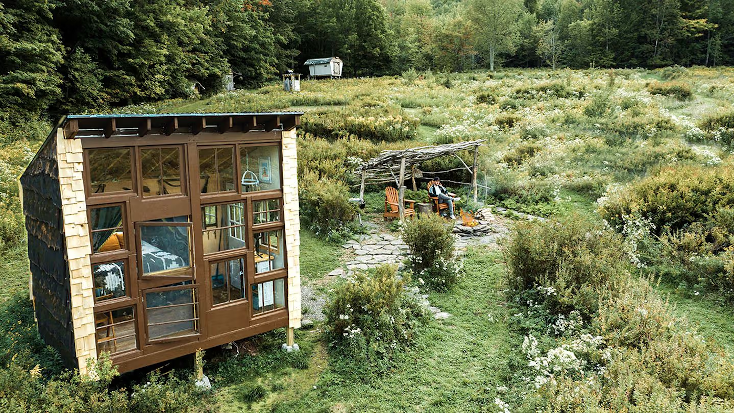 This quirky NY tiny house is located on a charming farm nearby in Sullivan County, New York.
From Atlanta, Georgia, discover your Asheville romantic getaway for 2021 end of summer getaways
You can escape the monotony of your usual surroundings by heading to a neighboring or nearby state in 2021. End-of-summer getaways need not require lengthy travel time to get there!
From Atlanta in Georgia, you can for example head on over to North Carolina where you will find fantastic cabins like this Asheville romantic getaway which is simply perfect for end-of-summer vacations this year and beyond.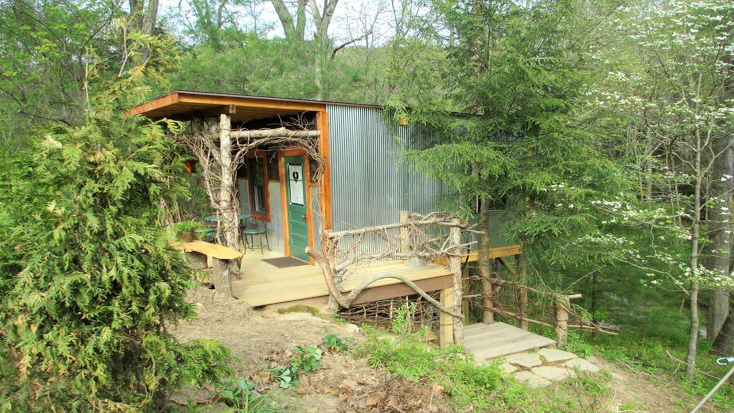 Couples will love this romantic tree house cabin near Asheville, North Carolina.
For even more exciting escapes near nine major US cities, check out these excellent and cheap weekend getaways!
The cheapest way to travel to your next summer getaway in 2021
You can cut costs on transportation by driving to your weekend getaway. Even if you don't own a car, renting a car or using a service, like Zipcar, gives you the freedom and flexibility to make a road trip a viable option. What's more? Zipcar has a partnership with state and provincial parks across the US to give you free parking at select locations.
Make sure you're using an app, like GasBuddy, which is a crowd-sourcing app that tells you where the cheapest gas is nearby.
Hotel alternatives for cheaper lodging during those end of summer getaways
Try looking into different types of accommodation, hotel alternatives in particular, when planning those end-of-summer getaways—with glamping being a top choice. Not only are you staying in Instagram-worthy properties, but you'll likely be saving on nightly rates since these are usually a non-traditional form of shelter.
You'll also be able to cut costs on dining out if you book a place with a kitchen or cooking area and avoid the potential high costs of hotel parking lots.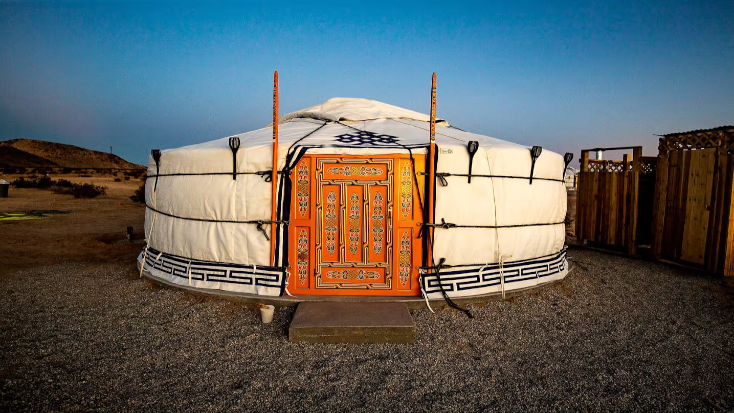 Take advantage of off-season rentals for family summer vacation ideas on a budget in 2021
Significant savings can be found in destinations that are in their off season, as these locales are less popular this time of year and typically have lower prices to attract guests. This is especially true in summertime in mountain towns, like Stowe, Park City, Vail, and many more.
Other popular destinations where summer is considered to be the off season include Arizona, Florida, and if you fancy a stay in a zipcar, New Orleans.
Get outdoors and save money by hiking and going to the beach in 2021
It's time to get outdoors! Most hikes and beaches are free to enjoy, and the great outdoors provides a naturally relaxing backdrop to celebrate the end of summer. Be sure to check out free National Park entry days and look at passes for state and national parks if you're looking to visit often. Don't know which park to visit? We've got some suggestions for you that come recommended by the park rangers themselves here.
---
Check out Glamping Hub and SmarterTravel's Weekend Road Trip Giveaway on Instagram! You and three friends have the chance to win the perfect end-of-summer getaway.
Editor's note: This guest post was written by Ashley Rossi of SmarterTravel.