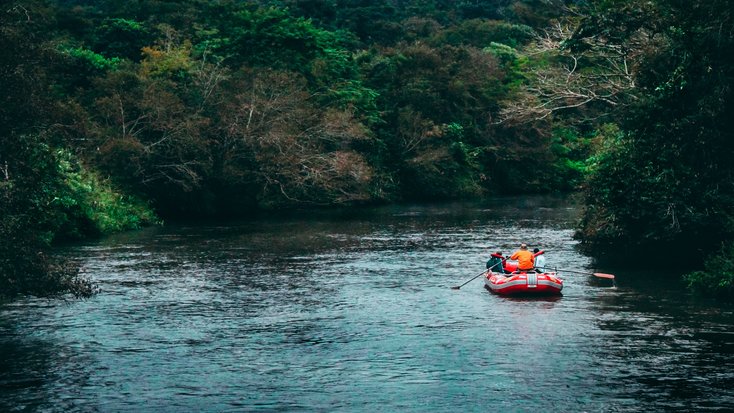 You and your friends prefer to conquer steep mountains and love an action-packed vacation. From zip-lining to whitewater rafting, these fantastic glamping rentals are just what you and your adventurous friends have been looking for. This Spring Break, spend some time with your adventurous college crew doing what you do best: feeding your inner adrenaline junky.
Luxury camping: California college spring break destinations
Starting in California, this rafting resort is one of our top adventurous escapes. This luxury camping in California experience is the definition of a unique college spring break destination. Offering everything from rustic river tents to luxurious cabin tents, there are plenty of options to choose from. For large groups, this host is happy to pick out the best fit for you.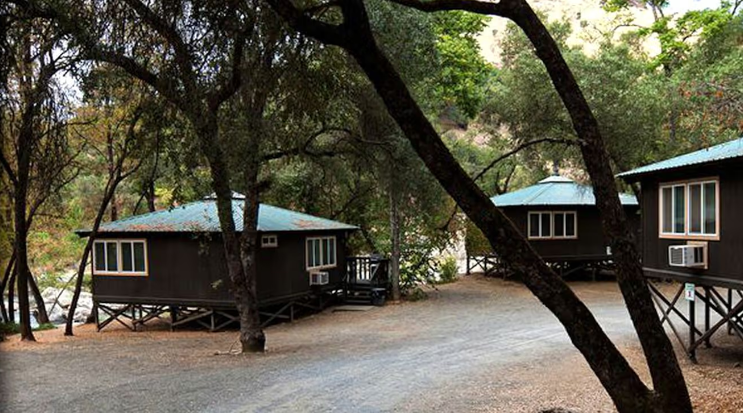 Guests here can spend their days rafting along the mighty American River and enjoying the wildlife. Better yet, no one has to worry about who's making that early morning coffee run. Here, guests can take the day by storm; starting off with a delicious complimentary breakfast.
Skiing in Colorado: check out the Telluride Ski Resort for the best
spring break destinations for college students
Not through with winter just yet? We think some of the best skiing is spring skiing. Well, this is the perfect site for those who still need to satisfy a last-minute ski fix. Skiing in Colorado is some of the best in the world, and the ski slopes at Telluride Ski Resort are no exception. Telluride vacation rentals are the perfect mix of luxury and the outdoors. Right on the ski slopes in Telluride, you'll have easy ski-in/ski-out access to the slopes, plus amenities like a private hot tub. Could it get any better?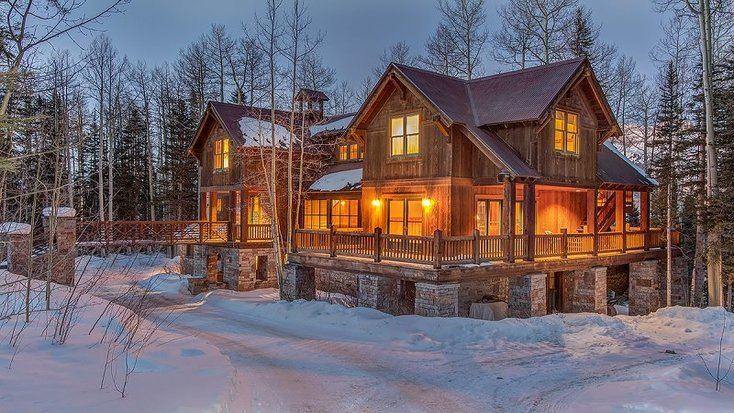 Visit Hawaii: spend college spring break scuba diving!
What kind of list of college spring break destinations would this be, without at least one beach destination? Visit Hawaii and plan a college spring break that is the perfect blend of adventure and relaxation. This Kauai beachfront rental overlooks Anini Beach. From here guests can spend their days tanning on the beach and enjoying some of the best Kauai scuba diving.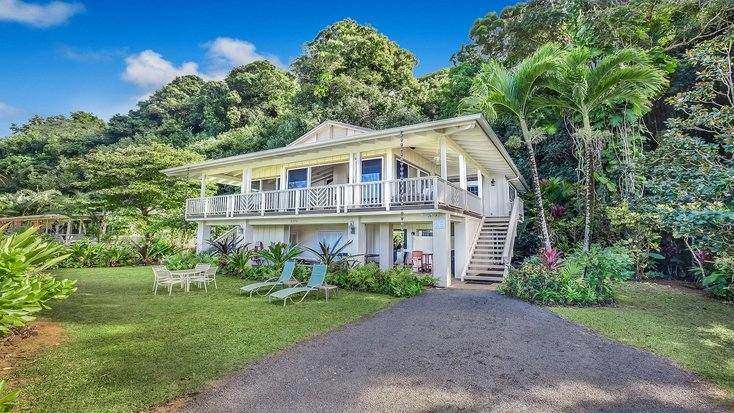 If you're SCUBA certified, then pack your bags for this Hawaiian paradise! Located in the town of Kilauea, this beach cottage is near some of the best beaches in Kauai. Not only are you a stone's throw away from the water when you rent this Hawaii beach house, but the center of Kilauea town is within easy walking distance.
Go glamping on a dude ranch: Wyoming vacations
If you're looking for a truly adventurous spring break, consider a Wyoming vacation and go glamping on a dude ranch! Wyoming is a fantastic March or April destination and you won't want to miss out. These upscale safari tents are located on a dude ranch alongside Washington's Ansaldo Lake. Perfect for a unique college spring break, this location offers unlimited fun for explorers and those who want to unleash their inner cowboy.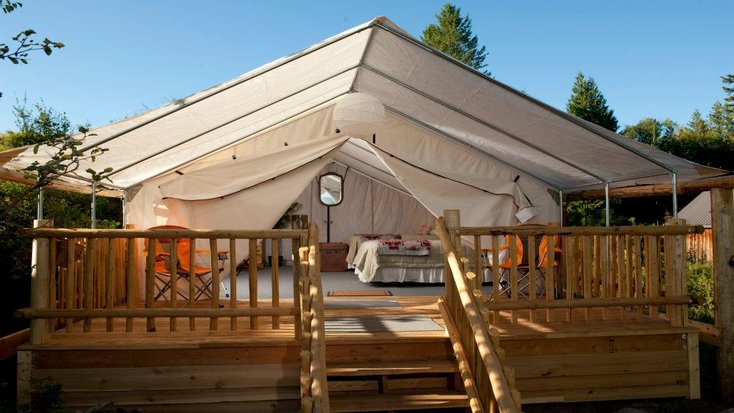 At this working dude ranch, there are plenty of activities to get your heart pumping. You and the gang can spend your days hiking, trap shooting, mountain biking, horseback riding, and even whitewater rafting. You can be sure to find this stay both exhilarating and full of excitement.
Family spring break destinations: whitewater rafting resorts in BC
If this year you're spending your spring vacation with the family, check out the whitewater rafting resorts in BC. British Columbia is an outdoor destination few others can hold a candle to. Heading up north to the land of the midnight sun, this whitewater rafting site is another one of our go-to Spring Break getaways. Perfect for large groups, these BC cabin rentals are perfect for groups or family vacations.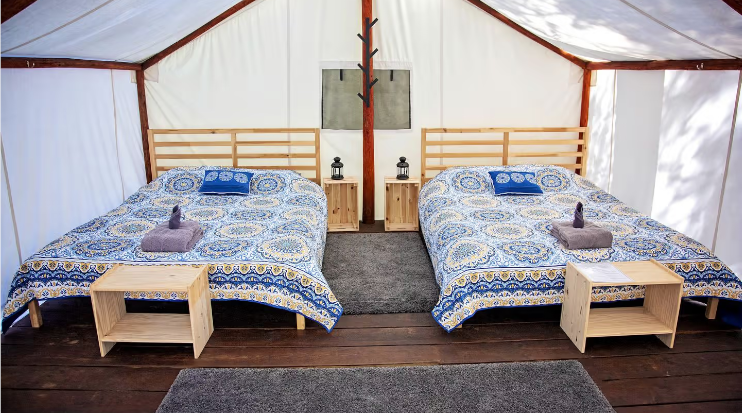 Located in British Columbia and along the Nahatlatch River, glampers here can hike some of the most well-preserved natural parks, enjoy rafting excursions and take in all that British Columbia has to offer. Furthermore, this all-inclusive site offers guests guided tours to Nahatlatch Canyon, as well as zip-lining, and rock climbing. That's what we call an adventurer's trifecta.
---
Hungry for more? Head to Glamping Hub to search our full inventory or check out more ideas for your spring vacation!