Whenever we order or buy a product on a website, it's only natural to want to double-check the vendor's customer reviews to be sure you're getting the best deal and that their product is reliable. The same is true of travel. Reviews for a vacation are as important, if not more so than a product review online. A good review is also important for hosts to promote their accommodation, or to see how they can improve the experience they are offering their guests. From romantic vacations to a family escape to a secluded campsite, reviews and ratings of rentals and destinations can often be the catalyst between booking somewhere or continuing our search for the perfect vacation rental in the best possible location.
It's important that we don't overlook the importance of getting the best reviews. Website administrators and owners need company reviews in order to ensure customers and guests are getting the best possible version of their product. Since 2013, here at Glamping Hub, we've been striving to connect people with nature and the great outdoors with stays in unique accommodations in extraordinary places. We've chosen a small selection of rentals that past guests have particularly loved, so keep reading, and see what those who have joined our glamping family have to say about some of our incredible hosts and their unique accommodations.
Luxury campsite reviews in Zion National Park, Utah
When it comes to camping, a stay in a unique safari tent is pretty much the definition of a luxury campsite. Reviews of this stunning spot in Zion National Park describe it as "sparkling clean", set in a "beautiful location", and importantly, one guest said that the "staff [were] great and super communicative." Visiting Zion National Park, Utah, is a wonderful way to escape into the great outdoors as it is, so a stay at this wonderful spot with accommodations designed to connect guests with nature while also enjoying high-end amenities, including an outdoor pool, is the perfect option for glamping in Utah.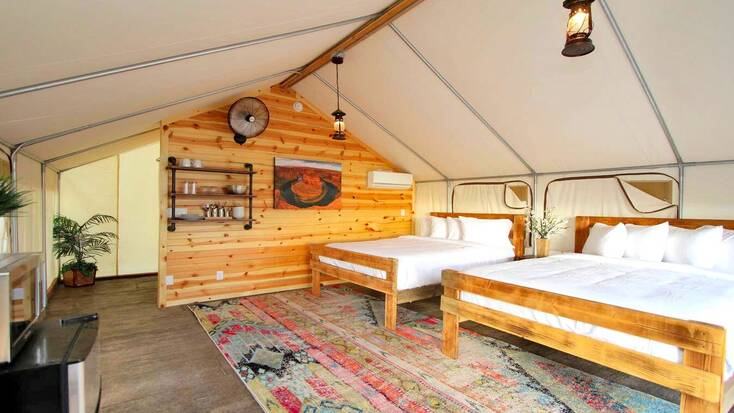 Plan a romantic getaway at this yurt rental in Colorado
Once you see this yurt rental in Colorado on a unique camel farm and yurt campsite, reviews describing a romantic getaway here as "an amazing experience" and "One of the best experiences by far!", will not come as a surprise. Perfect for a couple's getaway far from the hustle and bustle of city life, this yurt is secluded and surrounded by stunning countryside. With views from the front door overlooking some incredible vistas and scenery, you and your partner can look forward to a few days of seclusion, with just the camels that live onsite at this unique spot for company.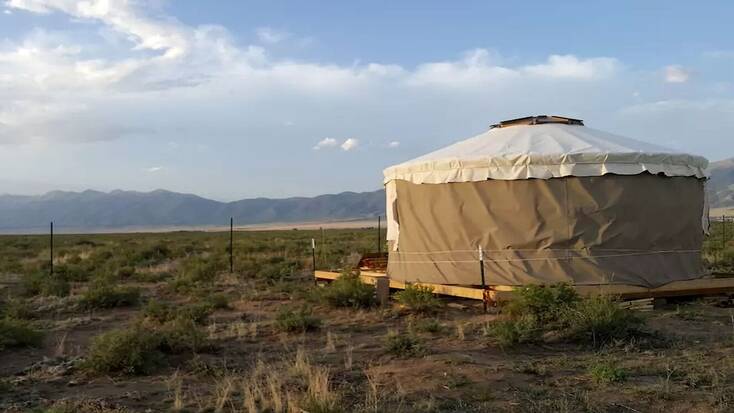 A romantic suite in British Columbia with rave reviews
Another idyllic spot for couples' vacations, this romantic suite near Vancouver and Victoria, British Columbia, Canada, is a truly stunning spot to spend some quality time together on couples' vacations. Some of this rental's rave reviews really illustrate how this location is one of the best weekend getaways for couples in 2021. One of the Sooke Basin suite's five-star reviews says that the guests found the rental to be "a lovely getaway- the garden was magnificent and the room was charming and romantic is right!!" So for your future romantic vacations, why not stay in this charming suite and see this stunning area of British Columbia for yourself?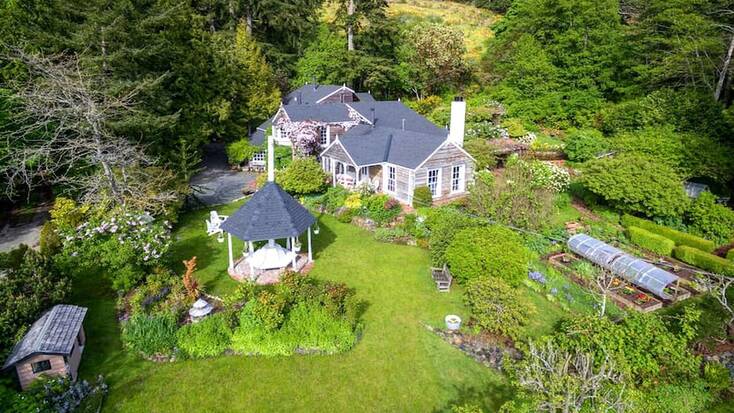 Stay in a tree house in North Carolina with tree-top reviews
Who among us hasn't wanted to stay in a luxury tree house? In North Carolina, you can live out your childhood fantasies when you stay in this stunning, secluded tree house rental in the Blue Ridge Mountains, the epitome of glamping. With top reviews from guests describing the tee house as "warm and comfortable" offering guests a spot that previous guests would "highly recommend […] to anyone that needs to take a break, relax, and unplug", this unique spot is a secluded haven and perfectly situated for you to explore the Blue Ridge Mountains, North Carolina, for an unforgettable vacation in the great outdoors.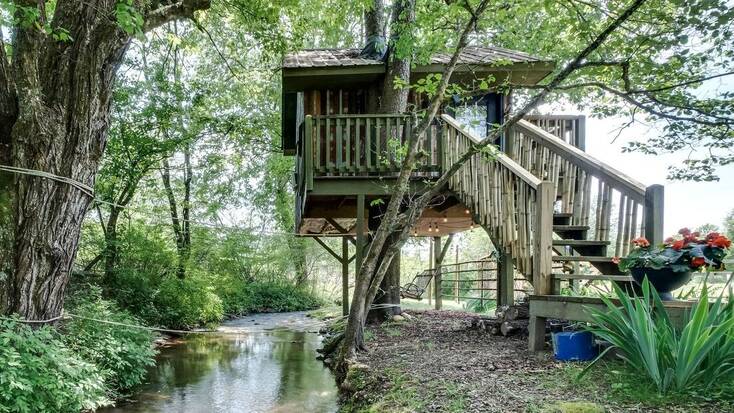 The perfect camping cabin rental with the best campsite reviews, 2021, in Knoxville, Tennessee
Let's face it, when we head into the great outdoors, we don't always want to stay in a campsite; reviews for this incredible camping cabin rental will leave feeling satisfied that you've found the perfect spot for a quiet getaway. Cabins don't come with a sense of seclusion than this cabin rental in Tennessee, and you won't be too far from all the things to do in Knoxville, TN. Among the best reviews for this cabin rental, guests describe it as being "such a pleasurable and relaxing retreat", while another guest has said that they "will be going back for sure" so you should get ahead of the game and book today!