Life is meant to be explored and discovered, so why not get away for the weekend, escape the hustle and bustle of the city life and enjoy unforgettable moments with those closest to you? Northern California is thriving with sights to see and things to do—it's time to take the weekend off and get ready to stay in one of the most unique glamping rentals and best weekend getaways from San Francisco.
With its alluring magic and diverse culture from the coastline to the finest wine country, Glamping Hub invites you to reconnect with beauty and the great outdoors at one of these weekend getaways near San Francisco, helping you fall in love with nature all over again.
Unusual California Cottage for Rent in San Rafael with Views of San Francisco Bay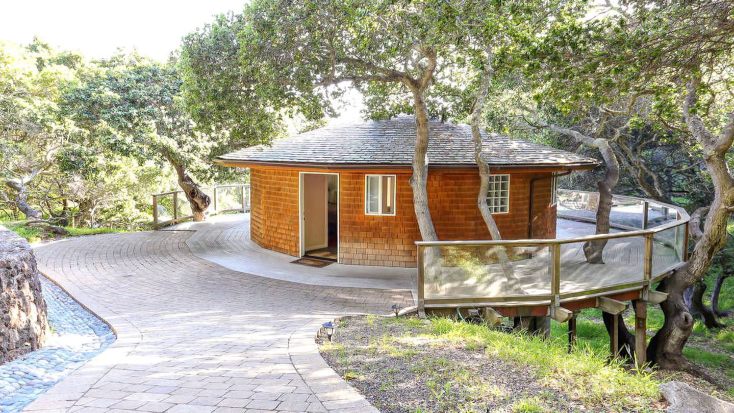 Surrounded by oak trees with views of the San Francisco Bay, this stunning California cottage rental is perfect for a romantic getaway or a weekend of family glamping for all to enjoy. Spend the weekend waking up to the bliss sound of birds tweeting and trees swooshing in the crisp fresh air, for a much-needed getaway rest.
Stay in a Rustic and Romantic Tree House Rental in Sonoma Wine County for the

best weekend getaways from SF
Enjoy an anniversary high up in the trees in this romantic tree house rental for a secluded getaway in the Sonoma Wine County and savor the lifestyle of the area by sipping premium vintages deliciously paired with nibbles, making this the perfect way to enjoy a special occasion and one of the best weekend getaways from SF.
Continue to create memories together to cherish for a lifetime. What better way to start than to escape to this hidden haven or pick from this collection of more unique luxury accommodations in California Wine County for you to take your pick from and enjoy?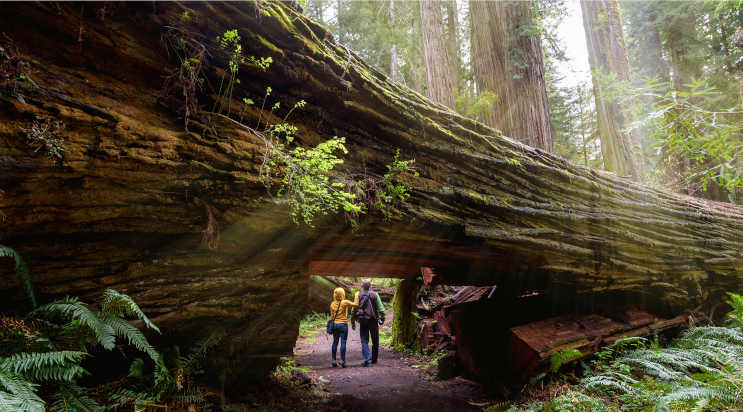 Charming Mid-Century Cabin Overlooking Austin Creek, California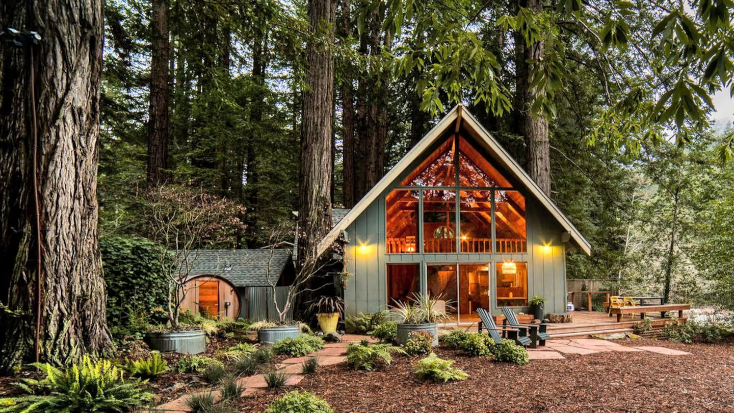 Spend night after night being carefree and in awe of the beautiful nature that surrounds this glamping site. This luxury cottage rental overlooks Austin Creek and boasts memorizing views, where glampers can unwind and recharge themselves over the weekend before heading back to reality in the city. With a dry heat sauna, an outdoor shower, and creekside hammocks, glampers can unwind in ultimate luxury with nothing around but the soothing sound of the lake flowing and the wind blowing.
---
Whether you are in need of an adventurous hiking escape filled with exploring and traveling or you would simply prefer to unwind in the comfort of one of the best rentals in Northern California, Glamping Hub has the place for you.