At its best, winter can be a postcard-perfect wonderland full of life and crunchy, opaline scenery. Sometimes the winds can be bitter and the nights dark, but these holiday-inspired winter essentials inject a delightful dose of sweetness and light into any winter vacation. Oust those winter blues for good with an unforgettable glamping trip, and do it right with these inspiring and delightfully festive luxury camping items.
Don't get left out in the cold this year! Make sure you're one step ahead of the vacation game with these winter essentials to add to your camping checklist, perfect for glamping.
Best hand lotion for winter – nourishing shea cream for well protected hands in cold weather
Tis the season for…super smooth hands! When exploring the great outdoors, those digits can get a little dry, so make sure you pack the best hand lotion for winter to moisturize and hydrate your hands for up to 24 hours. It's the perfect size to slip into your backpack or coat pocket when you're out skiing on the powdery pistes.
Little Gifts Hand Cream – Nourishing Shea Cream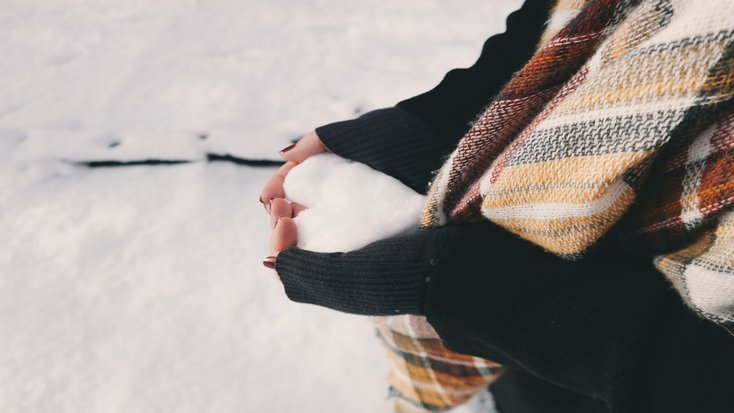 Protect your eyes from the sun with Ray-Ban unisex sunglasses – cold weather essentials
Just because you're on vacation doesn't mean that the sun is too. In fact, the winter sun is just as warm and toasty as its summer counterpart. With this in mind, make sure that you catch those rays in style with these Ray-Ban unisex sunglasses so you' have your most stylish cold weather essentials covered.
Ray-Ban Unisex Blue Sunglasses
The best winter candles are perfect for setting the mood in your winter vacation rentals 2022
Inhale the heavenly scent of the holidays with this divinely intoxicating Yankee Candle, and let the full-bodied scent of cinnamon massage the senses. Cuddling up in front of a crackling log fire makes for the perfect environment in which to indulge in a little "you and me time." So why not invest in one of the best winter candles and bolster your winter vacation rentals.
Sparkling Cinnamon Yankee Candle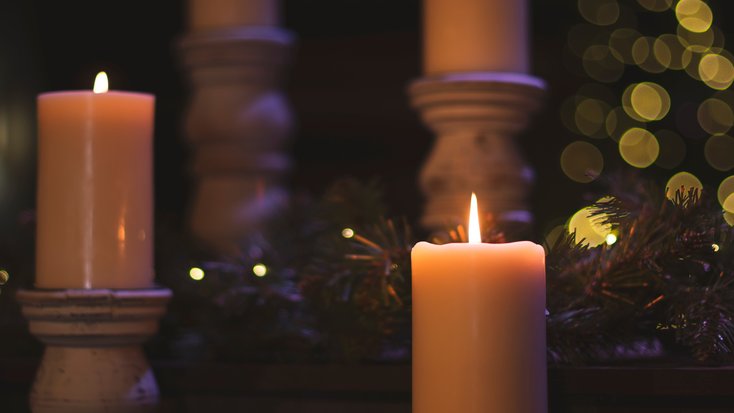 Layering for cold weather with this jacket essential for women glamping in the mountains
Layering for cold weather should be common practice by now and staying stylish in winter is easier than ever. With one of the warmest winter coats for women on the market, this nickel-toned jacket, when combined with a snuggly faux-fur hood, produces an elegant and cozy ensemble, perfect for showcasing during your winter vacation glamping.
The North Face Women's Gotham Down Jacket
Add the best winter hats to your camping checklist, 2022 – introducing the perfect ski beanie
Another one from the experts on winter essentials! This fleecy, knit beanie hat is perfect for the best winter hats 2022. Dapper dads, trendy boyfriends, or hipster brothers looking to keep their head nice and insulated when the blustery winter gales hit should put this at the top of their camping checklist. This can be used as a ski beanie too, if you were preparing for a ski vacation.
Celebrate the festive season with the best winter drinks and add Champagne to your camping checklist
One of the best winter drinks on the market, Champagne is another one of our winter essentials for your next glamping vacation. No matter where you are in the world this winter, a flute of this French fizz is a real awakener for those taste buds, so you'd be forgiven for putting it to the top of your camping checklist. Clean, crisp, and citrusy, this Champagne is the top pick for that toast to the most special winter vacation this year.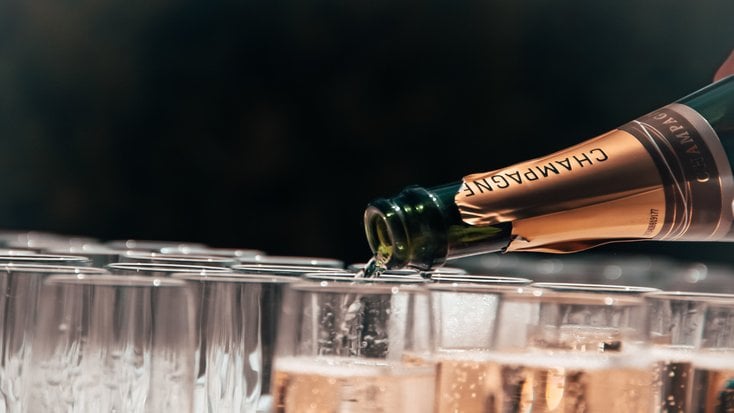 Next on the winter wardrobes must have list? The classic Christmas scarf for luxury camping
Another one for the guys, wrap up that neck while out walking in the wilderness with this colorful and warm scarf from Urban Outfitters. The bright winter colors add a stylish edge to the most casual of outfits, and it's another one of the winter essentials for stylish, yet practical gentlemen wanting to stand out from the usual drab colors on show during the holiday season.
The essential Christmas hip flask 2022 has to offer to all dads and grandads
This Christmas hip flask is the ideal pocket item for all those dads and grandpas embarking on a glamping adventure this winter. Fill it with your seasonal adult beverage of choice, and let it warm you down to the bone, while admiring the surrounding snowy panoramas. Cheers!
Christmas Hip Flask
Women's earmuffs for winter are the cold weather necessities in demand for luxury camping 2022
Silky suede and soft sheepskin make this winter wardrobe staple something extra special. Complete with built-in audio speakers, you can be classy and chic while listening to your favorite music. Come equipped with these women's earmuffs for winter as you ski down the pearly-white slopes before some evening après-ski activities.
Women's Bluetooth Earmuffs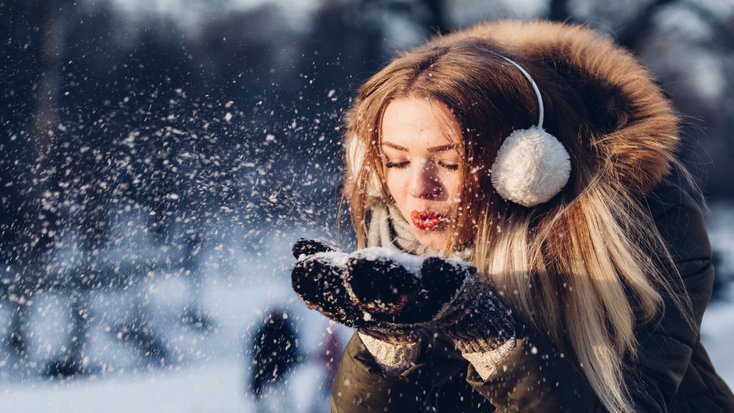 Fluffy winter slippers to wear in your luxury camping cabins
Put your feet up on your winter glamping break, but be sure to keep those tootsies nice and toasty with these fluffy winter slippers. Feet and ankles will be truly pampered in these beautiful boots, so give your feet that much needed break, and treat them to that walking-on-a-cloud experience.
Bedroom Athletics Monroe Faux Fur Slipper Boots
Personalize your own Bose portable speaker, glamping essentials for enjoying your music with friends and family on your cold-weather vacations
Blast out those festive ballads on this Bose Bluetooth and portable speaker, glamping essentials so you can rock around that Christmas tree for up to eight hours with this small-but-mighty sound system.
Bose SoundLink Color Bluetooth Speaker
Stay warm with the perfect Sherpa throw, our final pick of winter wardrobe essentials 2022
Snug as a bug in a festive sherpa throw. Keep warm in the chilliest of climates with this sherpa fleece blanket and envelop yourself in this soft glamping accessory and our last pick for winter essentials this year in 2022.