When it comes to conquering the chilly winter months, we all dream of indulging in a steaming mug of hot cocoa and cozying up in our knits, while watching the silent snowfall blanketing the ground outside. Peppered around the best winter vacations in the US for 2022, these cozy camping cocoons make those winter dreams a reality as you discover some of the top getaways in the world.
Think snow-cloaked mountain tops, ice-kissed forests, and stunning scenery, and you've almost conjured up the postcard-perfect panoramas enveloping these winter rentals. To fully experience these best winter escapes, though, you need to brave the below-zero temperatures, and seek solace in one of these breathtaking properties.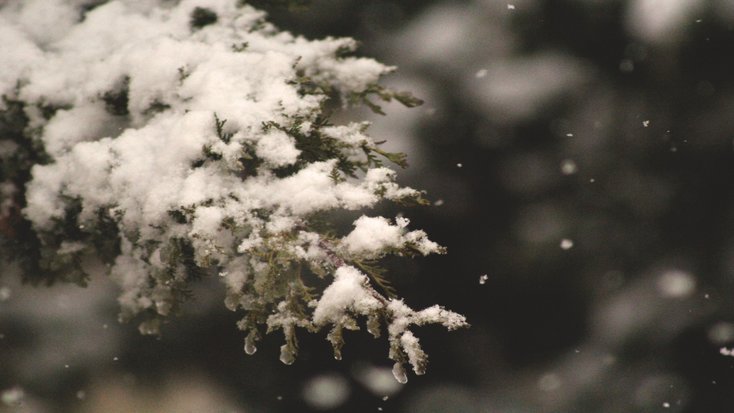 Secluded luxury cabin for glamping New York and romantic winter getaways 2022
Where better to snuggle up with the apple of your eye than in the beautiful state of New York. Tucked away in 85 acres of frosty forest, this secluded luxury cabin, NY is the perfect place for you and your loved one to spend some quality together and experience glamping, New York state style!
With a snowy smorgasbord of hiking trails and winter activities, you and your sweetheart can enjoy strolling hand in hand through this winter wonderland, one of the best romantic winter getaways of 2022. With a private lake also close by, a wintry lakeside picnic makes for the perfect way to round off the day, before retreating to the confines of your winter love nest and cuddling in front of the glowing stone fireplace.
Discover beautiful places to visit in winter in USA: winter cabins in Colorado await
Nestled in the craggy landscape of the Rocky Mountains, these winter cabins in Colorado are the ideal winter escape for all the family. These luxury properties can accommodate up to 14 guests and come fully equipped with kitchens, private hot tubs, and more; ensuring a luxury winter pampering unrivaled by any other.
With skiing, snowboarding, and snowshoeing being just a few of the activities on offer here, you really will be spoiled for choice with what to do this winter in Colorado. Don't miss the chance to hit up one of the most beautiful places to visit in winter in USA this year in 2022.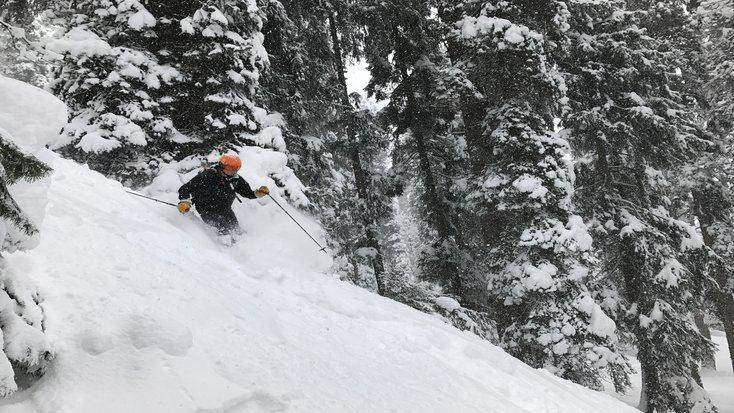 Spacious, Pet-Friendly Cabin in perfect location for skiing in California and top winter destinations in USA
California offers everything from vast beaches to sprawling mountains, making it one of the very best winter vacations in the US. This is just one of the Idyllwild cabins located in a great location in California, promising a winter escape like no other. With powdery pines and a thick carpet of snow not far away at all, you will be on the slopes in no time and returning to one of the top winter destinations in USA.
Explore family-friendly glamping, Washington State for winter vacation ideas in 2022
For winter vacation ideas in 2022, abscond to the alpine wonderland that is Northern Washington and discover an enchanting winter escape in Maple Falls. A beautiful cabin for glamping, Washington, complete with fully equipped kitchen, cozy fireplace, and private hot tub, this winter retreat ticks all the boxes.
Located in the winter-kissed woodlands of Maple Falls, this cabin rental is in a prime location for accessing the best places to travel to in the US in January and beyond in 2022.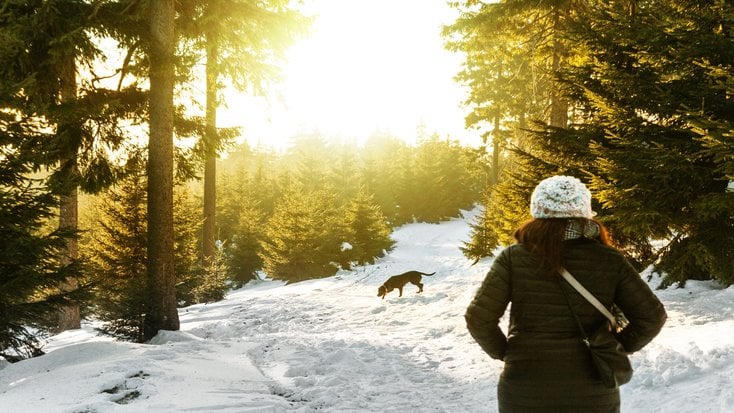 New Hampshire winter getaways are among the best winter vacation spots in the US
A frosty feast for the eyes, this warm and inviting cabin is snugly embraced by New Hampshire's stunning White Mountains, making it the perfect East Coast winter escape. As the biting winter wind blows a blizzard outside, you can relax, recline, and relish the toasty confines of your winter cabin for the best New Hampshire winter getaways.
With one master bedroom housing a cozy queen-size bed and a second bedroom with bunk beds, this cabin is private enough for a romantic getaway and spacious enough for a family adventure. The added perks of a crackling wood fireplace and hot tub make this winter escape pretty hard to beat. Discover the winter vacation spots in the US that will revolutionize your next vacation.
Whichever hibernation haven takes your fancy for this year's top winter vacations in the US, we promise that when choosing from this list, your next brrr!eak will be full of winter wonder and warm vacation memories.
For more winter vacation inspiration, check out our Winter Weekend Getaways page!