Winter weather is the perfect excuse to get cozy with that special someone, and these romantic winter cabin getaways for two have incredibly picturesque surroundings that will be a stunning backdrop for your next romantic getaway. With crackling fireplaces, thick quilts, and dreamy wilderness at their doorsteps, we can't think of a better way to spend a night in than with the best romantic mountain cabin getaways in the US surrounded by snow. Cabin getaways have never been better.
2022 winter vacation ideas: k

eep reading to discover our

best romantic cabin getaways

Wherever you live and whatever the weather, we guarantee that Glamping Hub has the perfect romantic winter cabin that will be a great fit for you. Whether you're searching for a romantic getaway or the perfect winter honeymoon cabins, you can spend your time lost in the forest or tucked away in the mountains to soak in the stunning natural beauty of the winter season, and the rustic interiors of these cabin getaways for couples will be an inviting escape from the cold. What could be better than a stay in one of adorable, cozy winter cabins for romantic snow getaways?
Keep reading for our top
romantic cabin getaways
Before we take a look at our best romantic cabin getaways, remember that wherever you might choose to go for a couples getaway, you will have $30 off your booking with our limited-time Valentine's Day promotion code: GHVLNTNDAY30 and 15% off a Valentine's Day Gift Card when you book before February 18th.
Stay in top log cabins in Denver, Colorado with a luxurious hot tub rental: 2022 places for winter vacation
If you're looking for secluded romantic cabins in Colorado, look no further. Tucked away alongside Bear Mountain near Denver, Colorado, this secluded log cabin with hot tub is one of the best Colorado cabin rentals with hot tubs and provides a stunning escape for couples looking to get away from it all. It has an array of modern amenities to keep you comfortable during your romantic winter getaway, and it has a special charm because it offers truly impressive views of the Colorado mountain ranges.
By day you can visit beautiful Green Mountain nearby, and by night you can return to your luxury cabin to enjoy its private, outdoor hot tub and relax in the fresh air. Spending time at the most beautiful cabin in the snow here is a true delight.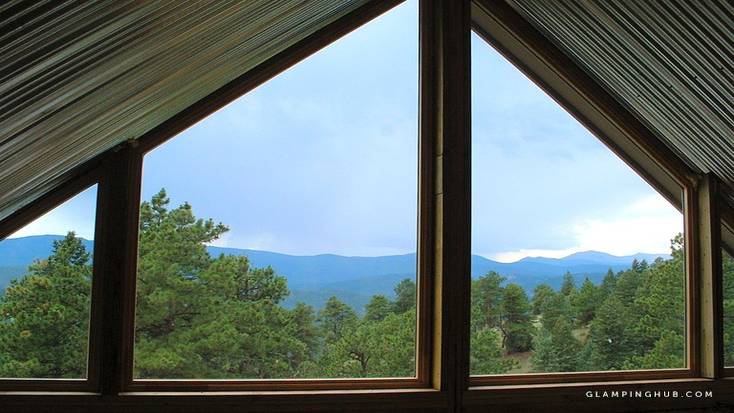 Discover one of the best ski cabins in Colorado and romantic winter getaways: Telluride getaways in 2022 await
Breathtaking romantic winter cabin getaways in Colorado are for those who are looking to be pampered and treat themselves to an unforgettable mountain escape. This particular Telluride winter cabin has five luxurious floors equipped with upscale amenities, and it has ski in ski off access to allow you to set off exploring the Rocky Mountains in style.
Although the Jacuzzi, the pool table, and the steam shower are all terrific bonuses, the best part of staying in this romantic mountain cabin is enjoying the stunning sunrises and sunsets over the mountains. With a stay in this stunning cabin, winter won't seem long enough.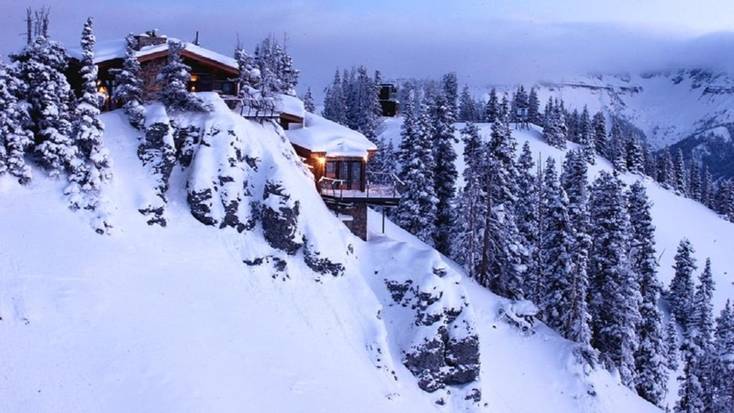 Searching for Lake Arrowhead cabin rentals perfect for romantic winter getaways for couples? These are the best places to travel in December 2022
If you and your loved one are looking to stay somewhere ideal for the next romantic winter getaway, then consider this cozy mountain cabin in California which features as one of our favorite Lake Arrowhead cabin rentals for glamping. Perfect for romantic winter getaways, its features include a fireplace, a queen-size bed, and striking natural surroundings guests are free to venture into and explore.
It also has Wi-Fi and central heating for your convenience and comfort. You can take in the outstanding wooded views from the comfort of its furnished deck, which has a fantastic gas grill for your use and convenience.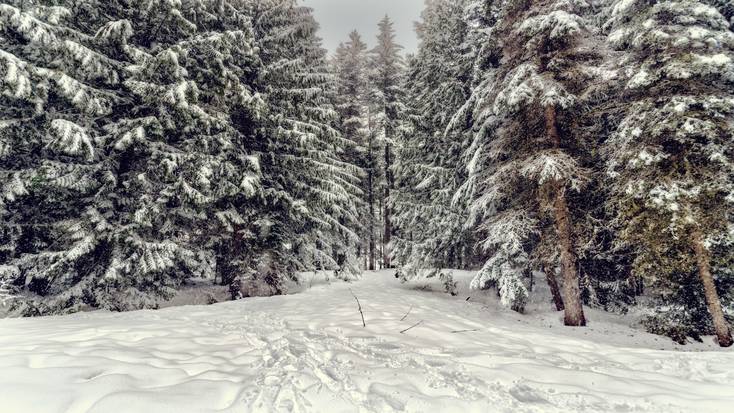 Glamping New York State: romantic winter cabins on a private lake for two offer the best places to travel during COVID
Looking for the best places to travel during COVID? 2022 hasn't been easy but we're sure these rentals in New York might help.
The best winter cabin getaways in NY, a picturesque, private lake will set the scene for any romantic winter cabin getaways in New York when you stay in this delightful secluded cabin and discover the best of glamping New York State. It will be just the two of you as you enjoy the peaceful setting and beautiful surrounding scenery from the comfort of the hanging chairs on this cabin's covered porch.
You can even take the row boat out onto the lake for some fun in the outdoors or discover other New York State things to do before retreating inside to relax by your dramatic stone fireplace.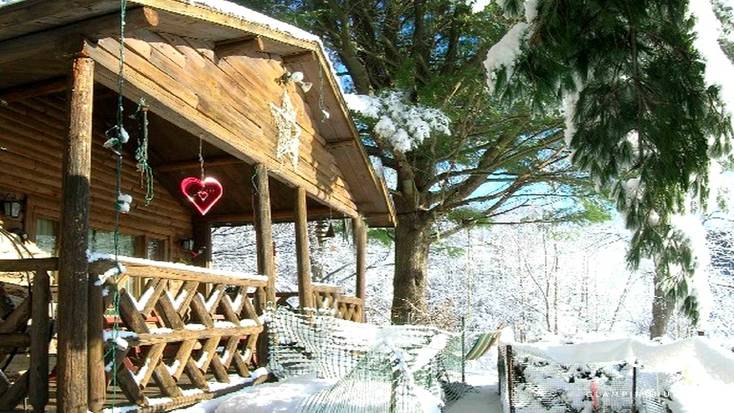 If you can't choose from these romantic winter cabin getaways for two, then have a look through our winter tree house getaways and our luxury log cabin rentals in the U.S. for more inspiration.