With March approaching, you can start to look forward to St. Patrick's Day 2021, and start to plan how and where you're going to celebrate the biggest day in the beer drinking calendar. There are some great options of places to visit for St. Patrick's Day, but to really get into the spirit of the occasion, why not consider taking a glamping trip near some of the most well-known breweries and distilleries around the world? Embark on a brewery tour or a distillery tour —or both if you fancy it—in some beautiful parts of the world, and explore somewhere new this Paddy's day!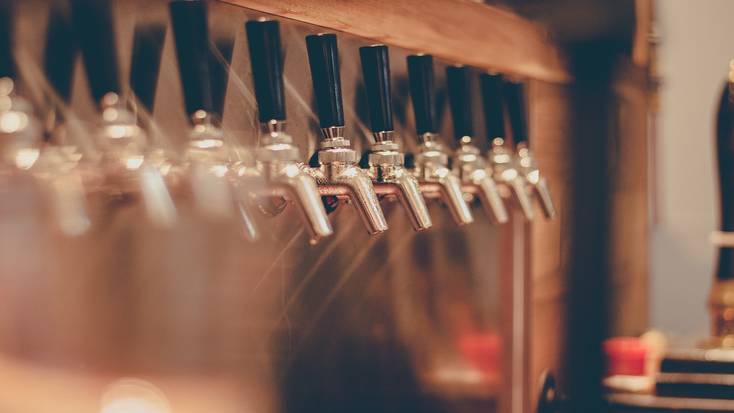 Visit the Guinness Storehouse, one of the best loved breweries in Ireland
Where better to go for a brewery tour than the home of St. Patrick? undoutedly the most famous Irish beer, and the most famous of the breweries in Ireland, the Guinness Storehouse is a great addition to any trip to Dublin. At the end of the tour, you can head up to the Gravity Bar and enjoy a free pint of Guinness while taking in 360-degree views over the city. If you're wondering about your options for the best Ireland vacations, you can head out of Dublin, and down into Wicklow. This bell tent rental over looks the sea, and it is the perfect place to relax after a full Paddy's Day in Dublin!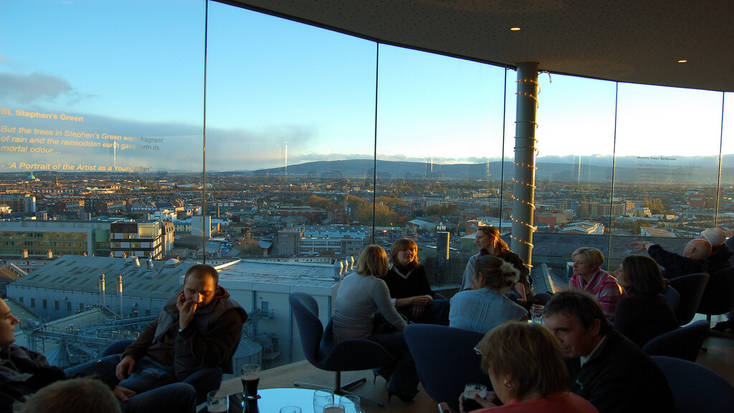 Experience a Smithwick's brewery tour this Paddy's Day
In terms of fame and popularity, Smithwick's is probably a close to second to Guinness in the list of the most famous breweries in Ireland. This ruby red ale is a fantastic pint, and you can learn all about the brewing process at the Smithwick's Experience in the beautiful town of Kilkenny. Once you've enjoyed a visit to the brewery and indulged in a pint or two of this delectable beer, you can look forward to exploring the medieval town with it's great pubs and restaurants, before heading out into the rolling green hills of Kilkenny.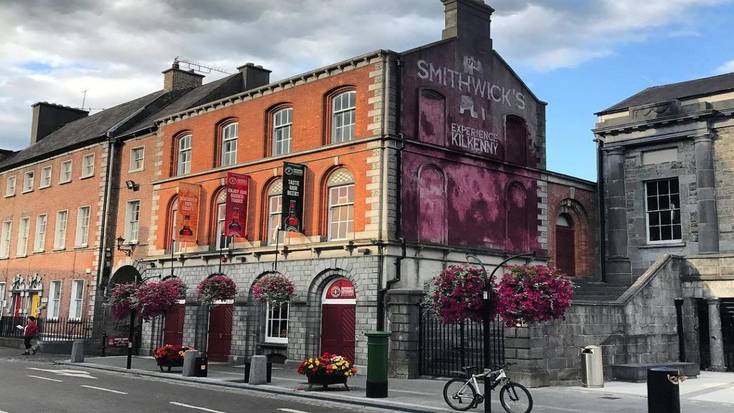 Spend St. Patrick's Day 2021, visiting the Bushmills Distillery
Ireland is not just famous for it's beers, of course. Whiskey is a pretty big deal here too, and while there are a number of great distilleries in Ireland, if you go glamping, Northern Ireland, especially County Antrim, will give you the opportunity to visit the Bushmills Distillery, which has been producing whiskey since 1608. Bushmills Whiskey is such a part of the Northern Irish culture, that the distillery features on the back of the Northern Irish £5 note. Take a tour around the riverside distillery, and see how they produce this smooth spirit. Extend your stay in the area and book this pod rental in Ballycastle, and get back into nature in this stunning spot.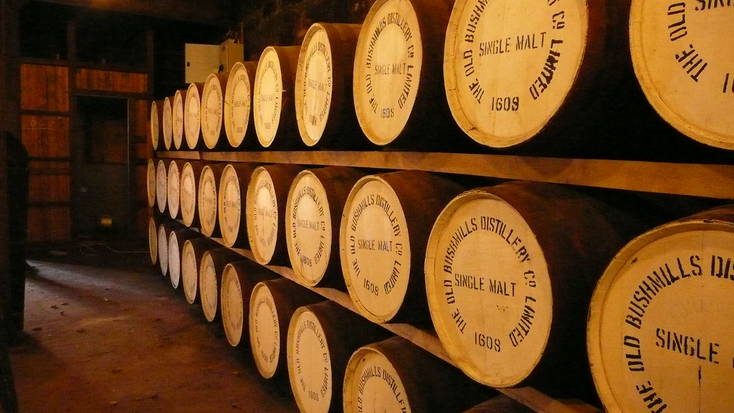 Stop off at the Sierra Nevada brewery on St. Patrick's Day 2021
With a choice of tours to opt for, you can have a bespoke day out when you visit the Sierra Nevada brewery in Chico, California. There is a free 90-minute tour which visitors can do with just a pamphlet, and then explore the brewery, finishing in a beer garden with a beer tasting. For $30, you can take a three hour, Beer Geek tour. A guide takes visitors around the facility, and explains the history of the brewery, and the brewing process. Complete your stay in one of our cabin rentals; California and her breweries await!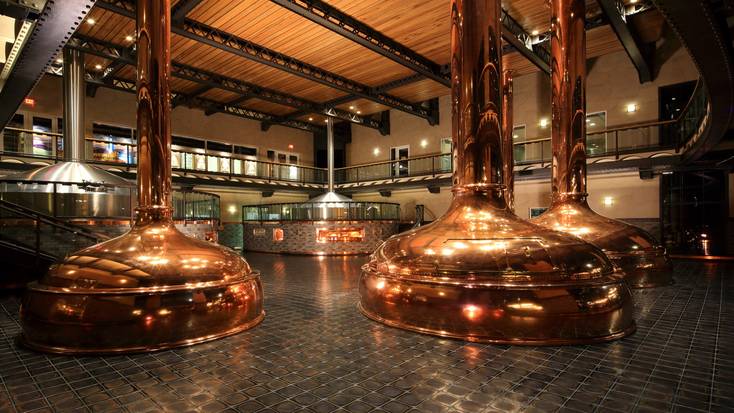 Sample some of Samuel Adams' best bottled beer
Are you interested in the history of beer? Do you like to mix learning with a taste of the amber nectar? A trip to Boston to visit the Samuel Adams Brewery could very well be the perfect St. Patrick's Day trip for you. Named after the founding father, the tour is filled with great nuggets of information regarding the man and Boston, Massachusetts, and you can sample some draft beers on your way around the brewery. Once you've grabbed a pack of bottled beers for yourself, take a trip just an hour out of Boston, and stay in this charming waterfront rental, the perfect place to enjoy sipping a cool beer or two on St. Patrick's Day.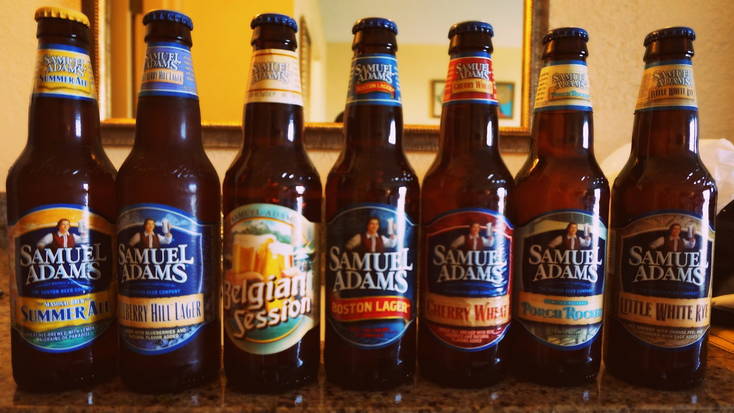 Enjoy a Kentucky distillery tour in the home of bourbon
Obviously, there are a plethora of distilleries in the USA, and we couldn't even begin to start listing them all here. However, since Kentucky is the home of bourbon, we've picked out this gem of a location south of Louisville. The Bardstown Bourbon Company has a modern distillery, and offer tours of their facilities. Less than 40 minutes drive from this cabin rental near Elizabethtown, KY, a trip to the disitillery at Bardstown, KY, will give you an incite into the production of bourbon.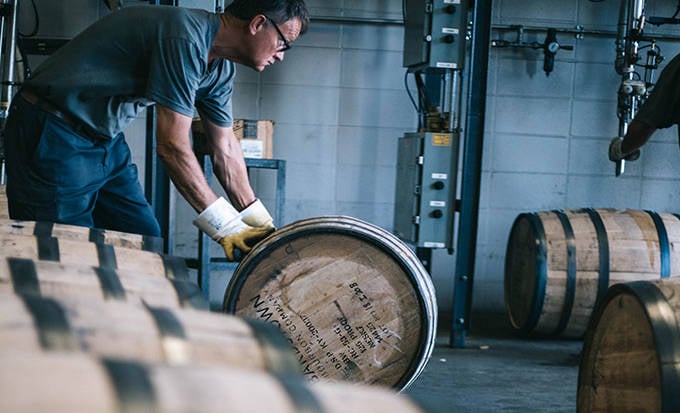 Turn an island getaway into a distillery tour with Lagavulin
When talking about whisky, Scottish distilleries have to be in that conversation. Tucked away on the island of Islay, Scotland, you'd be forgiven for not knowing that the Lagavulin Distillery was even there. Of all the distilleries in Scotland, this is perhaps one of the most famous, thanks in part to a visit from "Parks & Recreation's" Ron Swanson, a character famed for his love of this particular brand of Scotch. You can stay close by as well when you rent this tiny house in Argyll. The whole area is a stunning place to escape to, and it lends itself perfectly to a calm St. Patrick's Day.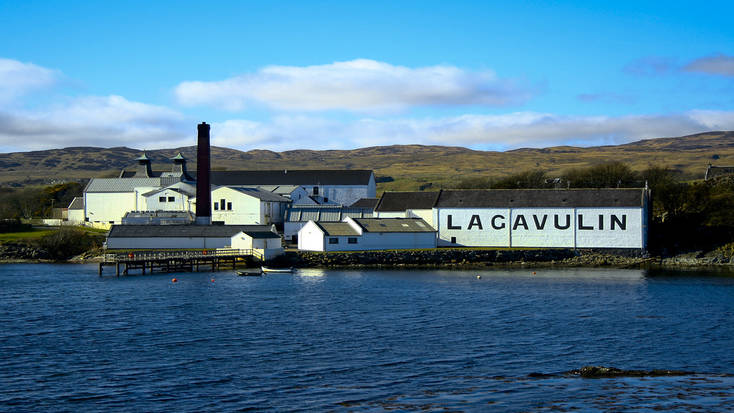 Indulge in a West Country ale at Wadworth Brewery in Devizes, Wiltshire
While not the most famous of the breweries in England, the Wadworth Brewery in Devizes, Wilthshire, supplies a large number of pubs in the West Country. With it's best known dark ale, 6X, on tap in almost every pub in the town, as well as many other towns in Wiltshire, it plays an important role in the local community. You can take a tour of the brewery, and if you happen to be in town on a Thursday, you can see the drays deliver casks of ale to the pubs in town with shire horses and a cart. Not many breweries are able to still do this, and it's a great example of a local tradition that has been kept up over the years. For a memorable stay in Wiltshire, consider a stay in one of our unique tree house rentals, perfectly located for you to visit not only Devizes, but Salisbury, Bath, and even Stonehenge.