Spending time exploring vast national parks and the great outdoors is an ideal way to bond and create long-lasting memories with your furry best friend, but we all know that packing for a trip camping with dogs can be tough—especially when your trusty pooch is tagging along for the ride.
A camping checklist can seem overwhelming at times, so here are some glamping essentials items for your dog camping pack to make sure you and your pup have an unforgettable time and stay safe out in the wild.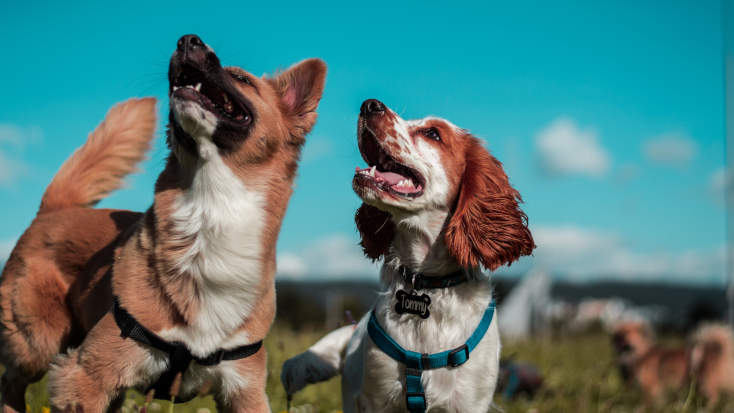 1. Don't forget your 20-foot cable leash and stake while camping with dogs
Whether Fido is a dependable, free-roaming spirit or a little hard to keep under control, having a long leash and a reliable stake is crucial for owners and their pets to make the most of the scenic landscape while camping with dogs.
Once that epic peak has been conquered during your next getaways in the Rockies, for example, take some much-needed rest while your four-legged pal has a nap, safe in the knowledge he's not going to be running off on an impromptu quest to meet more of the locals!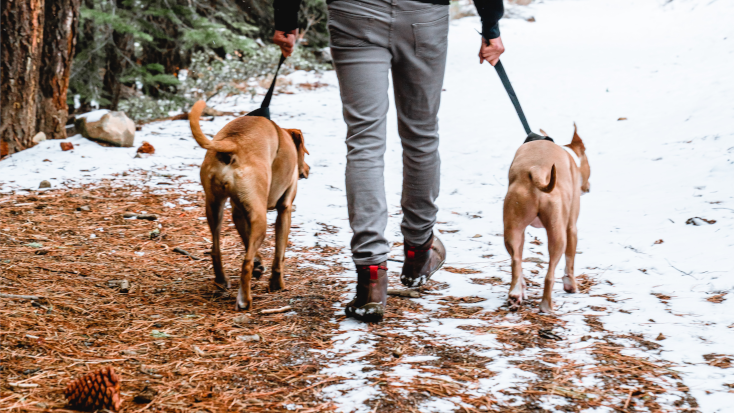 2. What to pack when camping with a dog in 2022: bring their ID tag
Knowing what to pack when camping with a dog can be difficult, especially if it's your first time in the wilderness with them.
With the incredibly inquisitive nature of our canine companions, one of the most critical items to remember, the ID tag, is the last line of defense if the unthinkable happens and your pooch does wander off. Make sure to provide all relevant contact details so you can be reunited if your furry friend decides to explore a bit by himself during your next getaways in secluded cabin rentals.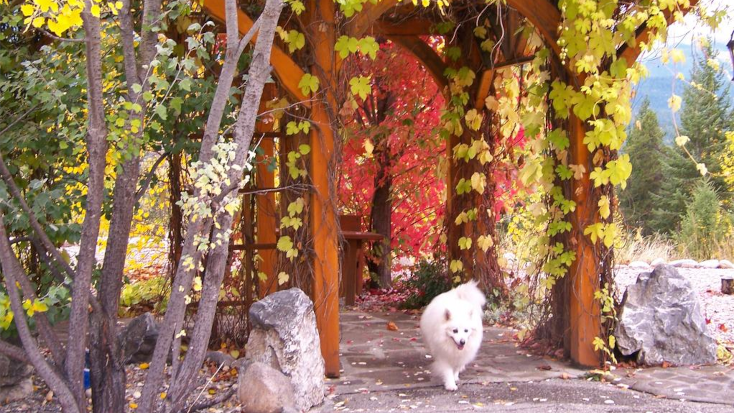 3. For your next pet-friendly getaway camping in the outdoors, bring a dog backpack
Hiking in the mountains can be exhausting, so why not make your companion work a little for his supper? These handy dog backpacks allow pets to pick up some of the slack and help their owners have a more relaxing day out.
The packs come in a selection of sizes, from dainty Chihuahua varieties to heavy-duty Saint Bernard ones, and remembering to pack one of these on your next pet-friendly getaways will be a weight off your shoulders—literally.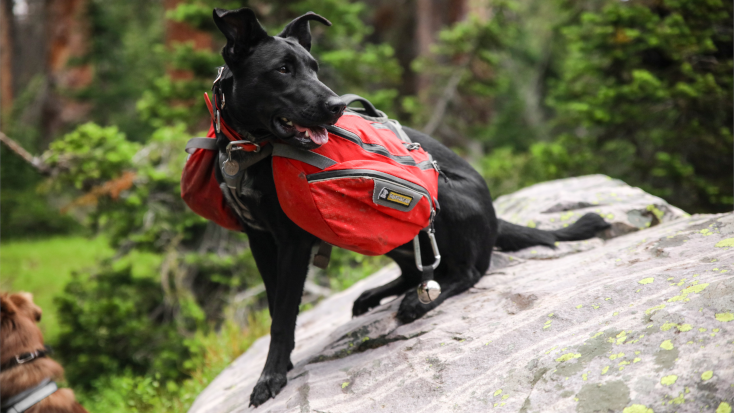 4. First aid kit: camping essentials for your dog pack in 2022
With seemingly endless mountains, rivers, and lakes on the agenda for most camping trips, there's the outside chance of your pup getting himself in a sticky situation.
Make sure you're ready for any potential hiccups by preparing some essential medical supplies, including bandages for any scrapes, hydrogen peroxide (in case anything toxic is ingested), antibiotic ointment, and tick medication which are all essential camping items for anyone's dog camping pack.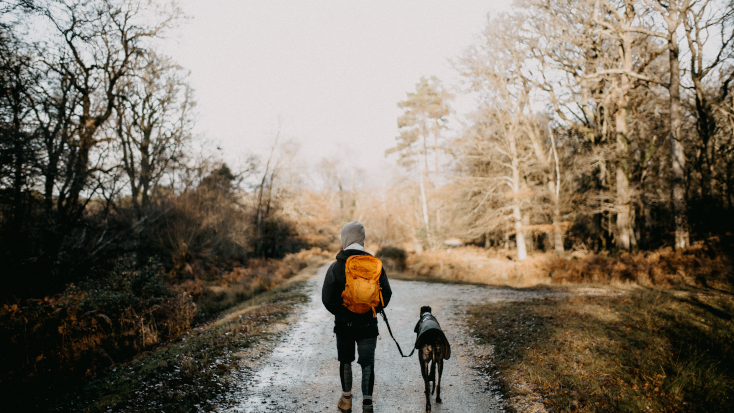 5. Camping checklist for bringing along pets in 2022: portable dog bowl
One of the most basic items for our pets is their bowl, and on a camping trip, less is more in terms of space. These useful bowls are collapsible, sealable, and small—making them a vital piece of equipment for your next camping checklist for bringing along pets.
Be sure to pack some of your pup's favorite treats to reward them for their hard work on that adrenaline-pumping hike in the peaks and your next getaways to top mountain retreat destinations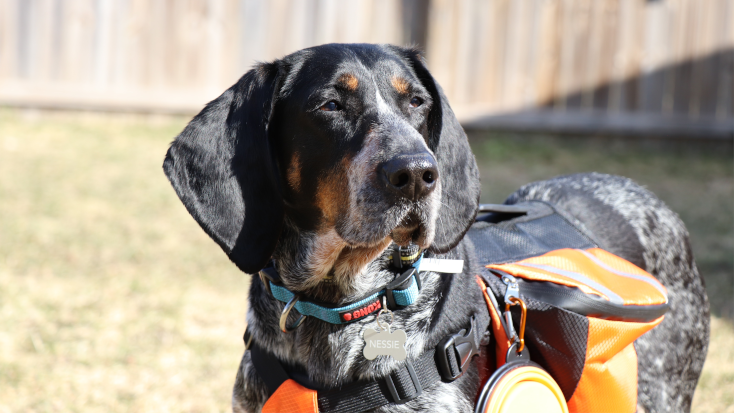 6. Ultimate dog camping gear list for your next adventures in 2022: pack a dog sleeping bag
If your pup's used to some of the finer things in life, you may want to pack one of these water-resistant sleeping bags to keep little Baxter happy and warm after a day out exploring.
Our next pick for that dog camping gear list is the trusty dog sleeping bag in 2022.
The handy bedding comes in a range of sizes to suit any dog and affords some of those creature comforts of home, even while on wild camping trips in the mountains.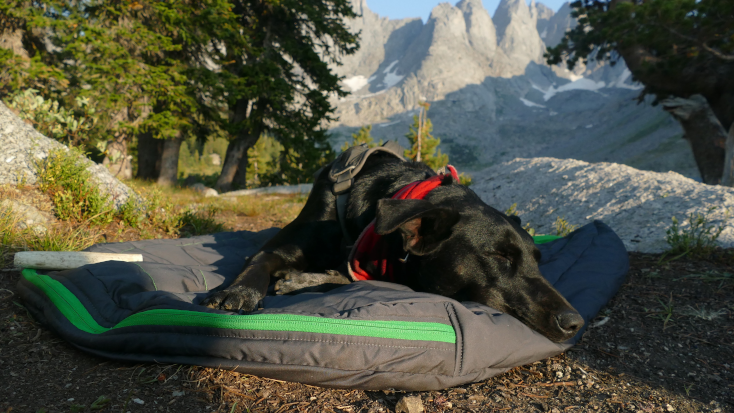 7. Pack your collar light and keep an eye on your dog during those pet-friendly hikes at night in 2022
Exploring new terrain and discovering natural wonders are top of the list of a lot of camping trips and after sundown, keeping an eye on what the pooch is up to can be difficult, especially if your pet has a dark coat.
These cheap and simple LED collars are the perfect solution to avoid any unnecessary night-time panic and keep your nerves under control when you decide to for state park camping, national park getaways, and more.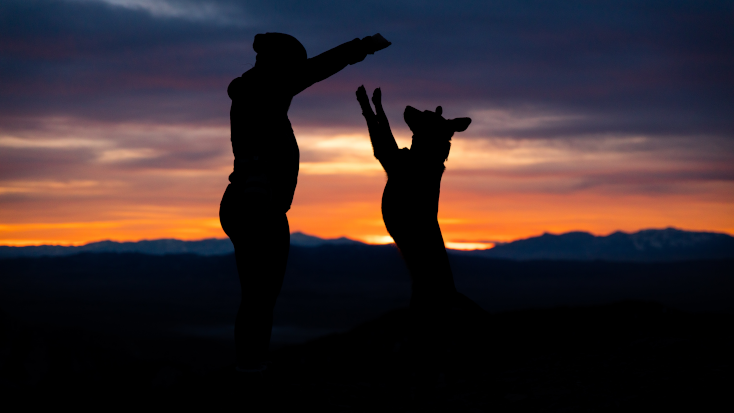 8. When you're camping with dogs in the winter in 2022, be sure to pack a dog coat for them as well!

Whether your pet's fur is shaggy and long or short and straight, as dusk approaches and temperatures drop off, Fido may be feeling a tad on the chilly side.
These trendy, weatherproof, and waterproof coats offer a simple way for pets to stay toasty warm when you're camping with dogs, even on cold winter nights, as well as temporarily turning your pooch into an enviable fashionista!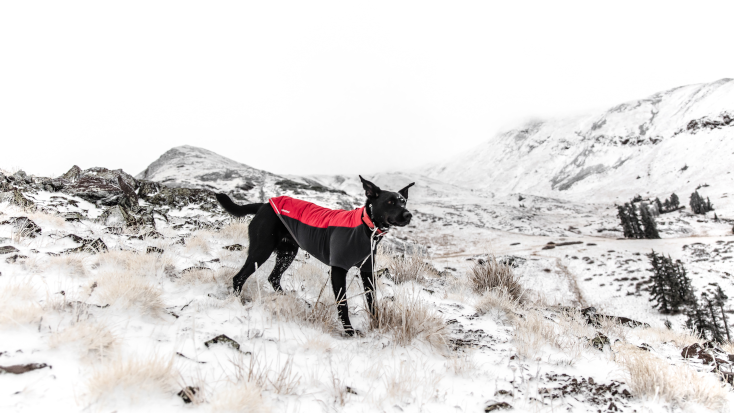 ---
For more tips on traveling with your dog, keep on reading, with a guest post by Jessica Brody of Our Best Friends.