If you love picturesque panoramas, mountain exploration, and wintry wilderness, head to the mountain-lovers mecca of Colorado this year. Colorado is the perfect place for mountain aficionados and nature enthusiasts. Mountain camping in Colorado is one of the best ways to unwind and discover the U.S. in 2023. With these top mountain getaways in Colorado and cabins in Colorado, you can unplug and recharge. The best hikes near Denver await!
Mountain camping in Colorado: best places to go skiing in 2021
While mountain camping in Colorado, one thing that can't be ignored is skiing! Colorado is home to some of the best winter sports destinations in the U.S. and that means that by the time winter rolls around, skiing and snowboarding will be in full flight. Take advantage of this and head to the best mountains in Colorado where you can make the most of weekend getaways in Colorado or even longer!
1) Telluride Ski Resort: Take your vacations in Colorado to the next level and check out the best Telluride lodging near one of the best ski resorts in the U.S. For beginners and expert skiers, Telluride Ski Resort boasts the perfect slopes and facilities to keep everyone happy. Interested in family ski trips in Colorado? Telluride ski town is also excellent and is perfect for family days out here!
2) Vail Ski Resort: Vail has become world-renowned for its skiing and it's not uncommon for people from all around the world to venture to its slopes to experience some of the best slopes in the world for themselves. In Colorado, Vail has a reputation as having arguably the best snow of all the mountains and where better to return to after a day on the slopes than your own ski-in/ski-out cabins in Colorado!
3) Aspen Snowmass: Anyone familiar with the legendary comedy "Dumb and Dumber" might recognize the name for this one. Aspen was made even more famous after the release of the film and still ranks as one of the best places to go skiing in America even today. Take your family vacations in Colorado to the slopes of Aspen Snowmass and enjoy the wide blue slopes, perfect for family-friendly skiing in Colorado where you can make unforgettable memories!
Other mentions have to go to Steamboat Ski Resort and Winter Park Ski Resort, one of the best places to go skiing near Denver where you can also find your own secluded retreats in the wilderness such as winter CO yurts and much more.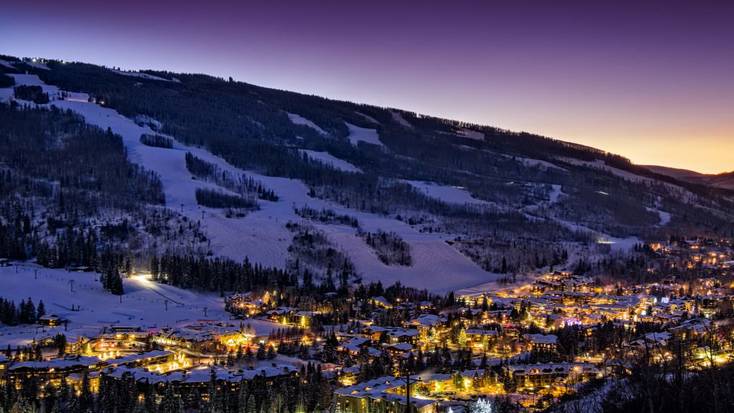 Discover the best hiking in Colorado: mountain getaways for outdoor enthusiasts
While staying in the mountains of Colorado, experience Colorado hiking! Known for its incredible landscape, terrain, and sunny weather; Colorado is a must-visit destination for hiking enthusiasts and one of the best places to go walking in the U.S. Check out these hiking trails in Colorado and stay on the best routes during your next CO vacations in 2021:
1) Garden of the Gods Inner Loop: Thinking about booking Colorado Springs getaways? Only a short walk from downtown Colorado Springs, hikers can discover the red rock formations of one of the top hiking destinations in Colorado thanks to a memorable backdrop and family-friendly trails that can lead families and couples alike to some spectacular viewpoints in the state.
2) Devil's Head Lookout: 45 miles south of Denver, guests can find Devil's Head Lookout in Pike National Forest. While mountain camping in Colorado and enjoying your mountain cabin rentals, take the opportunity to visit one of the top historic sites in Colorado where you can also discover stunning vistas of the Rocky Mountains and the Front Range as well as luxury cabins.
3) Emerald Lake: While hiking here in Estes Park, Emerald Lake is the go-to destination for everyone from couples and families to more experienced hikers. Enjoy hiking through Rocky Mountains National Park and check out more top locations such as Bear Lake and Dream Lake, two extraordinary destinations in summer. When you reach Emerald Lake you will be at 10,000ft and have completed one of the most rewarding hikes in Colorado before returning to your Estes Park rentals for a well-earned rest where you can even explore some of the best options for yurt camping in Colorado.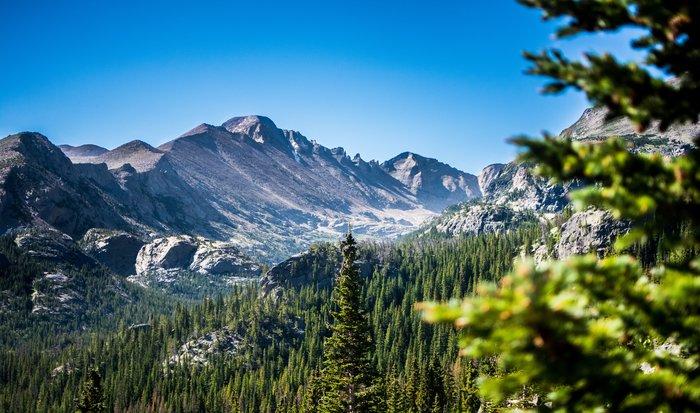 Where to go glamping in the mountains in Colorado in 2021: San Juan Mountains
When it comes to glamping, Colorado offers travelers some of the most stunning areas of the great outdoors to escape to. For example, this hermitic mountain haven comes in the shape of a San Juan Mountains cabin and is perfect for those peace and solitude seekers looking to dilute the stresses of daily life. Folded into the frosty forest of the San Juan Mountains, this is one of the best cabin rentals around and has four bedrooms, two of which sleep three guests, and two of which sleep five. Individual rooms can also be booked separately, meaning that no matter if it's a big family affair or a cozy couple retreat, this cabin caters to the needs of every glamper.
This rustic retreat is the perfect getaway house and comes complete with heating, electricity, wood-burning stoves, and a private sauna, so no matter how chilly it gets outside, you will be all warm and toasty inside your glamping burrow. For an extra fee, guests can also receive a meal package, and hire a guide for a comprehensive tour of the local area.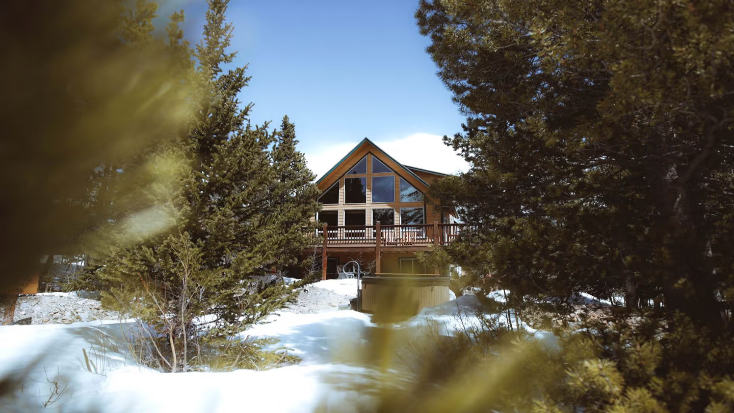 Romantic mountain getaways? Colorado is also home to the scenic San Isabel National Forest
Tucked away in the historic and pictorial town of Hillside, Colorado, these three alpine CO cottages make for the perfect mushy mountain retreat with your loved one this year. Haloed by feathered forests and snow-mantled mountains, each one of these intimate couple cottages provides a deluxe experience both inside and out.
All Colorado cottages come with a queen-size bed, private bathroom, and luxury linens/ towels, so you and your sweetheart will be all set for a vacation adventure that you'll most definitely be telling the future grandkids about. These cottages also provide a blissful base from which to explore the scenic San Isabel National Forest and Royal Gorge, so for idyllic hiking, biking in Colorado, or boating experience, Hillside is teeming with adventures to be had.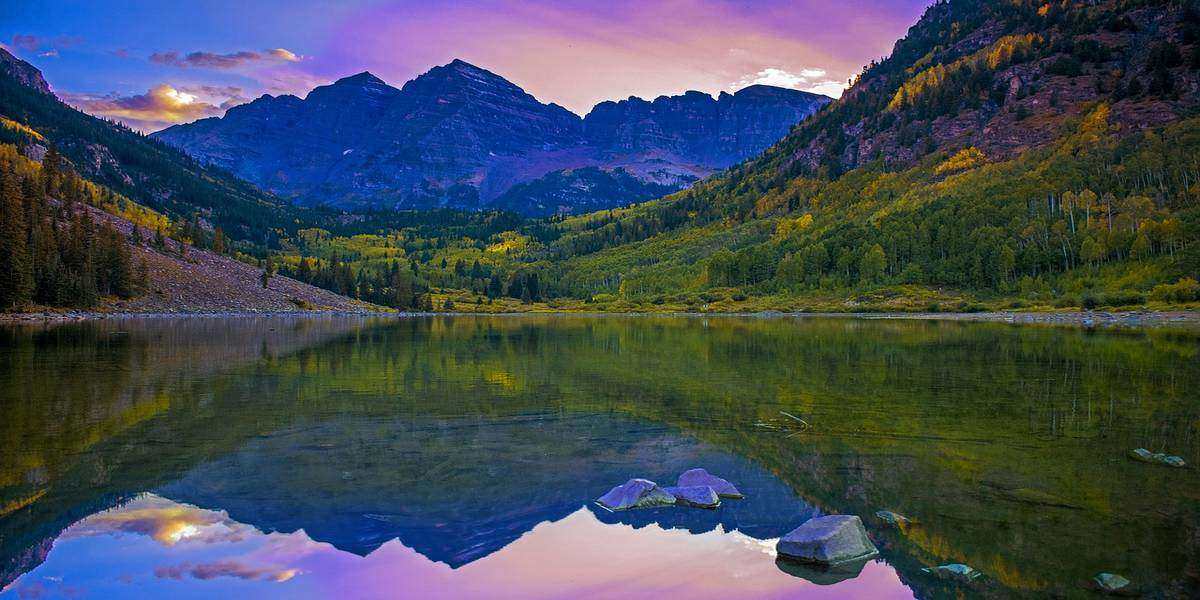 Go camping near La Sal Mountains for the best family Colorado getaways in 2021
Surrender to your sybaritic lifestyle when planning your next vacation and indulge in a stay at this luxury nature La Sal Mountains lodge. Situated in the red-rock heart of Unaweep Canyon, the rooms in this lodge are decorated and furnished to the highest standard, so it's no wonder that it is an award-winning mountain destination.
There are a total of 38 rooms on offer at this lodge, and with five variations in room types, glampers can choose between deluxe, premium, signature rooms with a hot tub, grand signature suites, and ADA-compliant guestrooms. This lavish resort boasts a scenic outdoor pool, exceptional dining, and first-class spa facilities, meaning that you will receive nothing but the red carpet treatment when glamping here in Colorado this year.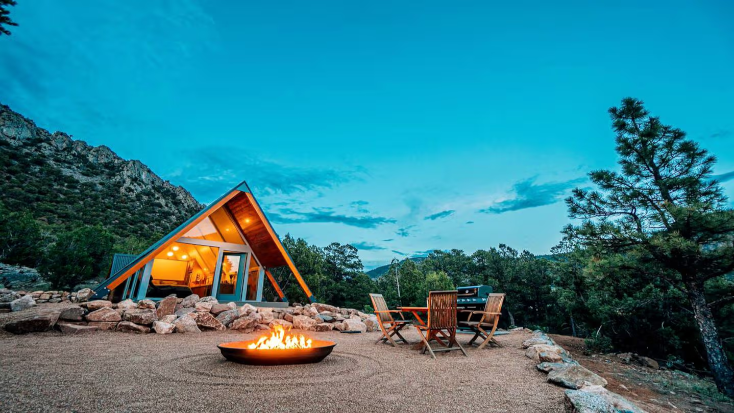 Rocky Mountains National Park camping in Colorado: Skiing and hiking from your own private retreats in 2021
One of Colorado's best-kept alpine secrets is upscale mountain rentals in Colorado. They are ideal for families or groups looking for an unforgettable reunion in the Rocky Mountains. Booking a rental near a deluxe ski resort for a winter sports paradise. With a panoply of snow-based activities right at your doorstep, it's a definite favorite for all of the adrenaline junkies out there.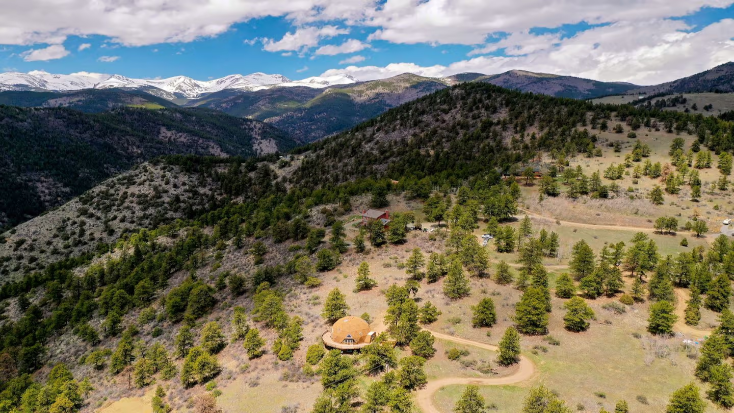 Our quintet of Top Mountain Getaways in Colorado is just the tip of the mountaintop when it comes to mountain camping in Colorado.