March is Women's History Month and the 8th March is International Women's Day. Women's History Month is an opportunity to celebrate some inspirational women and their role in shaping our society. From women defying the establishment to further their political and social rights to female explorers accomplishing some incredible goals, and paving the way for women to follow in their footsteps, there's a lot to celebrate. Over the years, Glamping Hub has had the honor to collaborate with some amazing women. We've had the chance to feature some work from talented travel writers and bloggers, and recently, we collaborated with the breasties, a group of inspirational women, affected by breast and reproductive cancers, who come together to support and empower each other. For International Women's Day 2021, we've decided to write a feature about just a few of our amazing female hosts, and what inspired them to create a glamping site.
Meet our female hosts: Erin and her peaceful yurts in Joshua Tree National Park
Erin set up her glamping site in Joshua Tree National park having worked in a stressful sales job in Los Angeles. After a lot of looking around for her own quiet part of the world, Erin's search brought her to Joshua Tree National Park where she set up a glamping site with some stunning yurts. Her peaceful yurt rentals are the perfect escape for those looking to get away from the rat-race and enjoy the quiet of the desert. Perfectly situated for stargazing, it's ideal for couples to escape and to enjoy this amazing glamping site.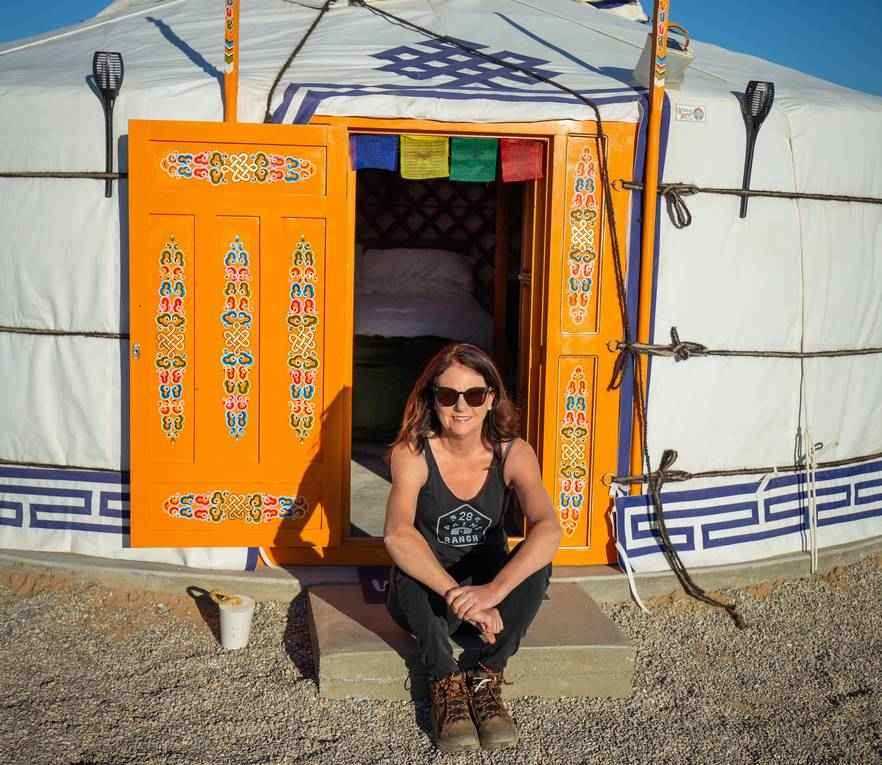 Catherine and her vintage cabin on Vashon Island, Washington
Our second female host for this feature is Catherine, who runs this stunning vintage cabin rental on the idyllic Vashon Island, Washington. Boasting 10 acres of beautiful forest, the rental is perfect for a couple's retreat, or for a solo traveler looking to get away from it all. A pet-friendly rental, it's perfect for bringing the dog on a retreat as well. Catherine was inspired by her work in health and her focus on the healing power of nature when setting up her dream glamping site. With a rustic yet modern feel, guests here will feel truly revitalized after a stay in this unique rental.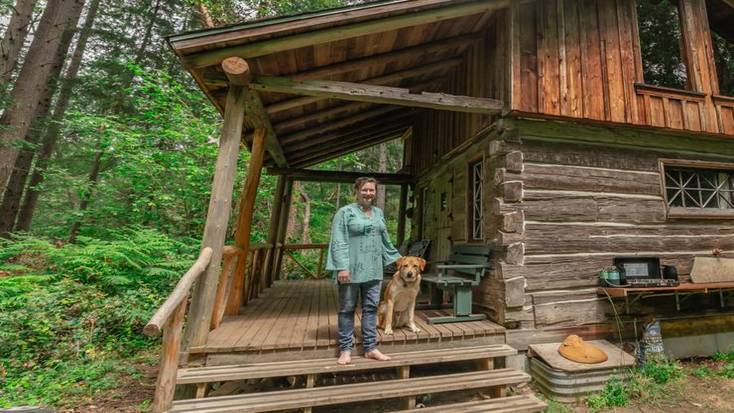 Ellen and her yurt and cabin in New Haven, VT
Originally from rural Vermont, Ellen has since childhood, enjoyed all things equestrian. She is now a certified Equine Assisted Life Coach, as well as a certified life energy healer and meditation teacher. As with many of our female hosts, her connection to nature has been a big inspiration on Ellen's decision to set up this unique glamping site, and she loves to interact with the people who stay in her luxury yurt or pet-friendly cabin rentals when they head to her peaceful sanctuary in New Haven, VT.
Julia. K: one of our Californian female hosts
Julia and her husband, Michael, bought this property back in 2011, and their stunning travel trailer was added to their secluded acre of land near Los Angeles in 2016. As with all the female hosts in this feature, Julia has featured in our Host of the Month blog, and it's her and Michael's commitment to ensuring that their guests feel as though they have totally escaped the modern world, and stepped into a secluded haven for their stay that inspired us to make Julia our host of the month last year.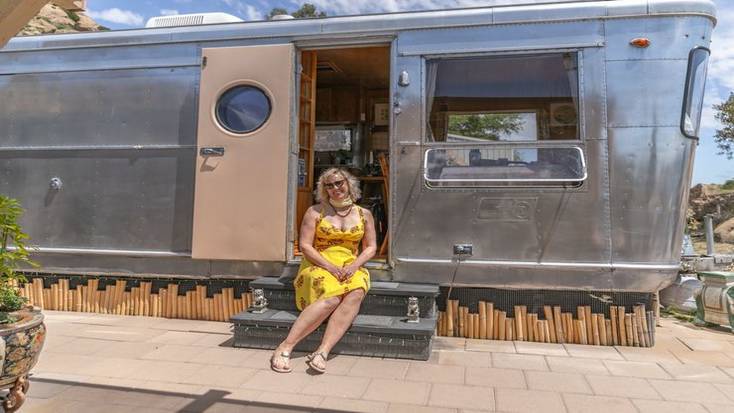 Mindy's romantic A-frame rental in Zion National Park, Utah
A gateway to some incredible hiking, a place to escape and relax, and the perfect spot for a romantic getaway, this incredible a-frame rental in Zion National Park, Utah, was a passion project for another one of our female hosts, Mindy. With a background in biology, this passion led to her connection to the environment around her, and the a-frame is the perfect way to share the seclusion, views, and ambiance of this unique location.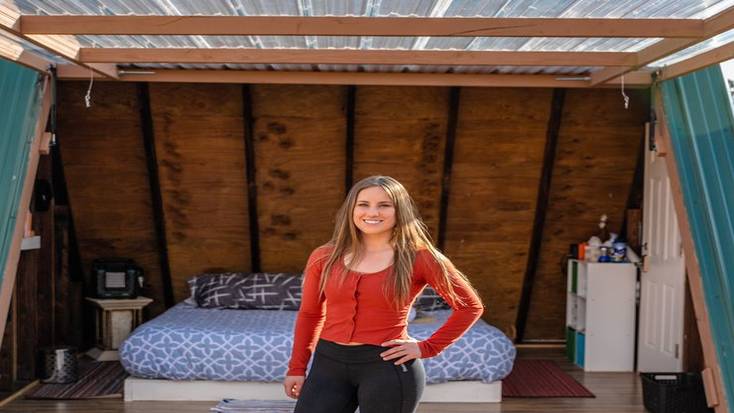 Daria's couple's retreat in Casares, Málaga
Having visited over 60 countries, Daria created this couple's retreat in Casares having been inspired by diverse cultures from all over the globe to create a little piece of paradise reflecting her love of travel and a desire to create a peaceful spot for guests to escape to. Set on a four-hectare woodland estate, the property looks over the stunning Spanish countryside, giving guests a true getaway from the hustle and bustle of the city.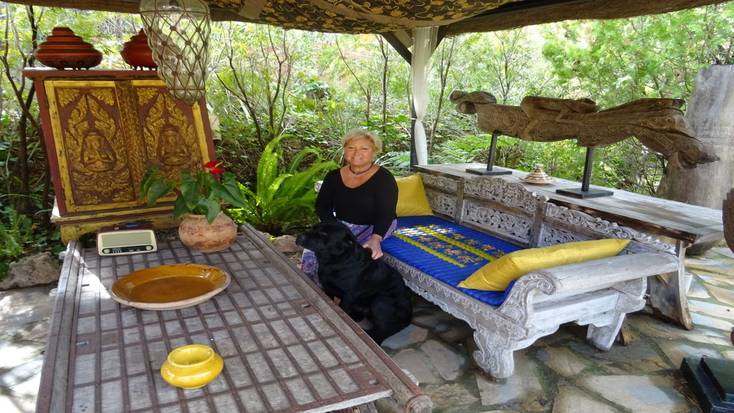 The female hosts with the most! Beth and her accommodations in Upstate New York
The last of our female hosts for this feature, Beth, boasts an incredible glamping site in Upstate New York. This large property has several accommodations, including a repurposed barn, a Western-style cabin, a solar-powered yurt, and a unique, combined boat, trailer, and tent. Beth, an architect, and her husband, a builder, moved upstate from New York City and were inspired to start their glamping site to foster a sense of community, nature, and comfort for guests. A working farm, guests can expect to see horses, a goat, chickens, dogs, and cats roaming around!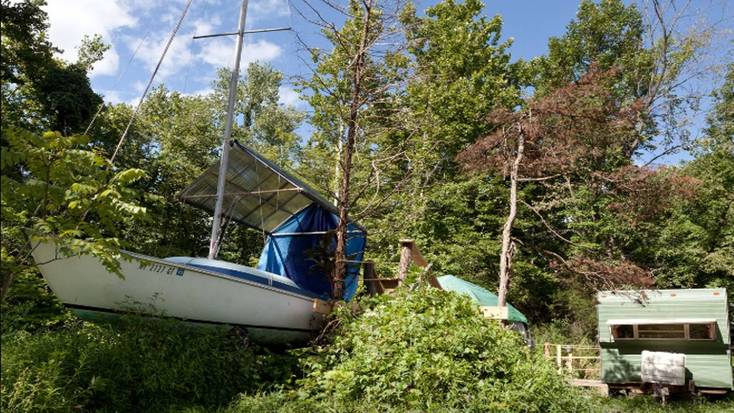 ---
Click here for more information about the incredible work done by, and to support the breasties