Looking for Friendsgiving ideas? Practicing gratitude is important every time of year, but the Thanksgiving season is the perfect time to reflect on what is important in your everyday life. Traditionally, the Thanksgiving holiday is reserved for spending time with family, whether that is driving halfway across the country to a relative's house or hosting a gathering at your own home.
Keep reading for the best
Friendsgiving ideas, 2022
Friends, however, also become your family, and those friends deserve to enjoy a time dedicated to sharing delicacies, laughing endlessly, and appreciating one another. Going glamping is one of the best Friendsgiving ideas to acknowledge the importance of simple things while indulging in the right way. This collection of our favorite glamping spots for Friendsgiving is intended to inspire everyone to reconnect to what is meaningful during this cozy season.
Upstate New York: Best places to visit in 2022
While you might meet up with friends every weekend in the city, there is something special about dedicating time to get away and be together in a different environment. Enjoy some glamping Lake George getaways while you are in this area of the state. This lovely secluded cabin in Upstate New York is the perfect escape for a Friendsgiving event away from home.
Located in the Adirondack Mountains of Paul Smiths;  this cabin is fully-equipped for the perfect celebration. The gorgeous, full kitchen can accommodate a feast for all, while the lovely screened-in porch with a picnic table makes for a cozy dining area. Nearby, the Adirondack Mountains boast beautiful landscapes that are perfect for bonding, where you can go hiking and skiing during your getaway.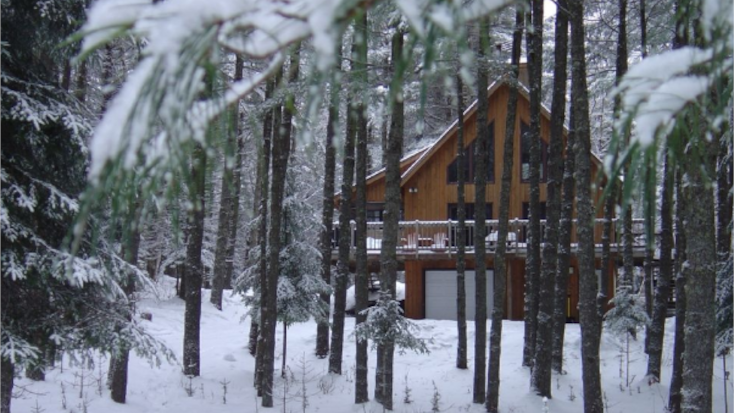 Lake Michigan
Even in November, a beach trip is sometimes just what everyone needs. While a warm, summer breeze will be swapped for potential snow flurries, there are amazing lake views to be savored from the warmth of this idyllic getaway.
Perfect for up to 8 guests, this open and airy cabin welcomes friends and family alike for some unforgettable memory-making. Located along Lake Michigan, hikers should visit Dunes State Park across the lake for excellent trails high atop the dunes and bluffs overlooking Lake Michigan.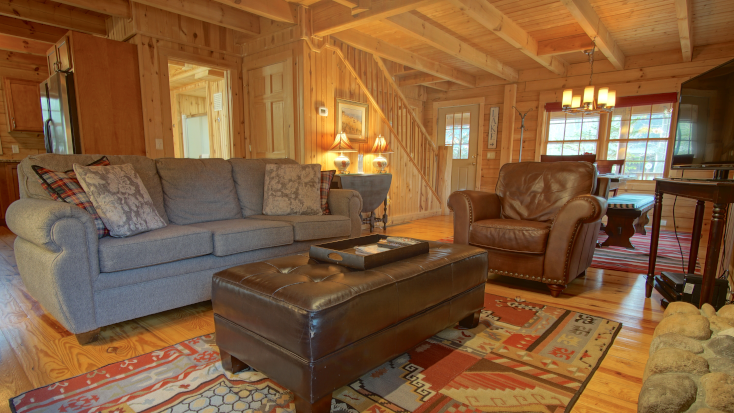 Northern Georgia
The American South is famous for its mild, year-round temperatures, so hosting a Friendsgiving gathering in an outdoor setting is more than possible in late November. These unbelievable, lakefront safari tents are perfect for large groups and epitomize glamping at its finest.
All tents can be rented out together and include real beds, heating, and private bathrooms. For group gatherings of up to 37 people, you can make use of the gorgeous boat house, which features a full kitchen and dining area, perfect for preparing and serving a delicious, Thanksgiving-inspired meal.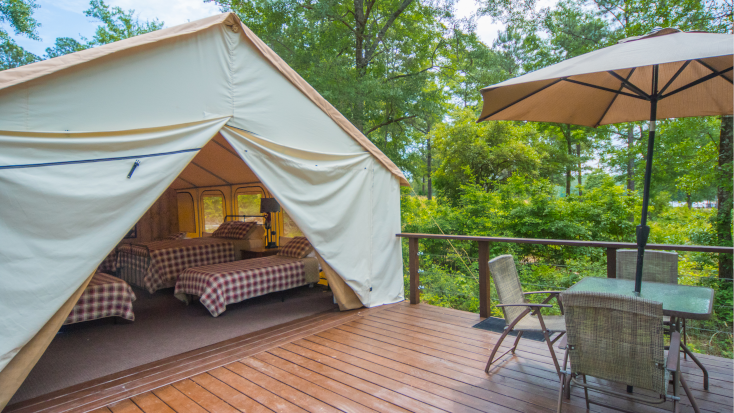 Austin, Texas
In Texas, why not make your Friendsgiving getaway an extended summer vacation? Trade cozy sweaters for a swimsuit and apple cider for a cool beer while enjoying a November afternoon at this log cabin, ideal for a friendly fiesta.
The property features two separate cottages, both beautifully decorated with fantastic vintage furnishings for a cozy, yet elegant, ambiance. Outside, you can relax in the sun by the pool and work up an appetite before partaking in bread-breaking and thanksgiving festivities.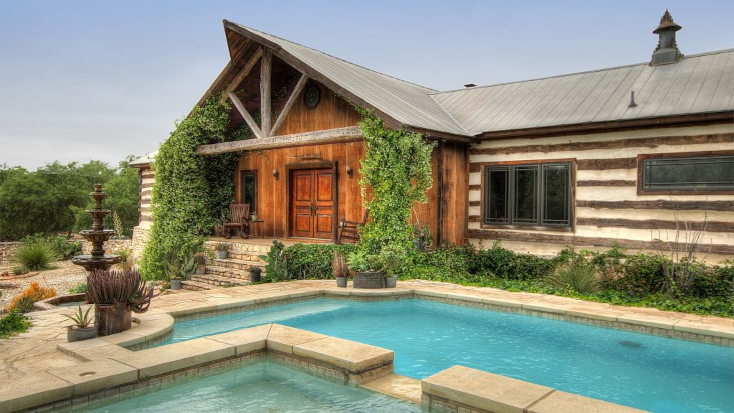 Idyllwild, California
By the time Thanksgiving rolls around, residents of Los Angeles could very well be still experiencing a heat wave. The best way to indulge in a festive, fall Friendsgiving in Southern California is to escape to the mountains! This spacious woodland A-frame cabin is perfect for everyone looking to spend some time in the cooler temperatures of Idyllwild.
With space for 6 guests and multiple decks, you can celebrate each other in the wide-open spaces both within the cabin as well as in the shadows of the surrounding forest.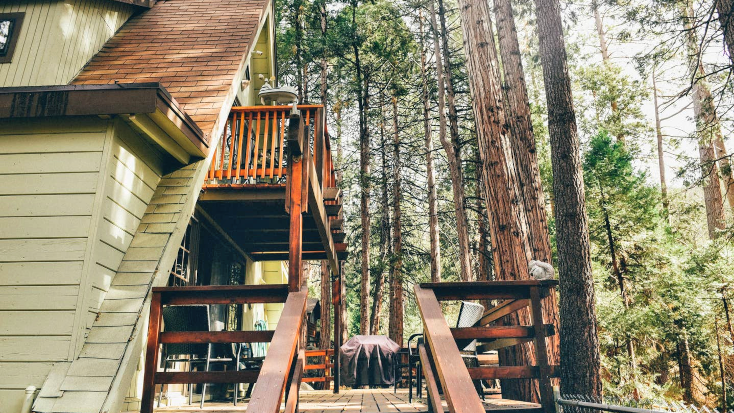 ---
Going for Thanksgiving? Keep an eye on the Glamping Hub blog for more Thanksgiving inspiration, ideas, and getaways coming soon! Looking for spectacular Thanksgiving getaways?
Check out our great alternative glamping Thanksgiving destinations from the USA. If you're on the hunt for a cozy cabin, these will fulfill all your fall needs or if it just isn't glamping without your pet, check out these fall pet-friendly glamping destinations in Canada!
Tell us about your favorite glamping spots in Canada! Send us a message via Facebook or Instagram explaining who you've chosen and why!