The holidays tend to be a time to hunker down, bake pies, share gifts, trim trees, catch up with extended family, and simply enjoy time at the homestead. For some, however, the holidays are an excuse to dodge the mall, sidestep crazy relatives, avoid copious amounts of baked goods, and, instead, get out and explore the world. If you are part of the latter group, we would like to enlighten you about a couple fabulous options for holiday glamping.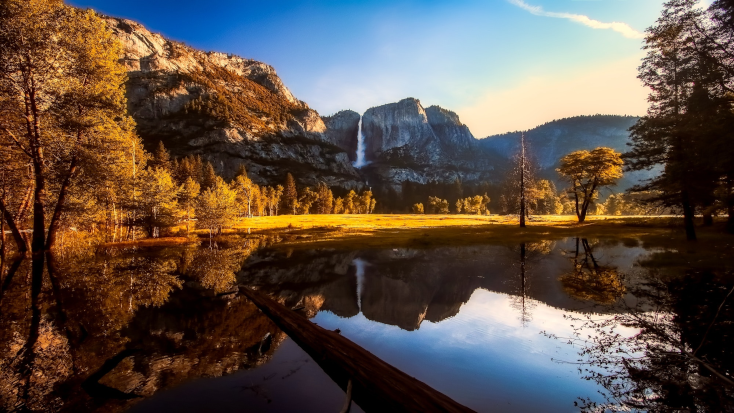 Winter Wonderland
Unique Yurts near Portland, Maine: Skiing, snowshoeing, sledding, snowmobiling, and wintery frolicking await you at this secluded, backcountry glamping site.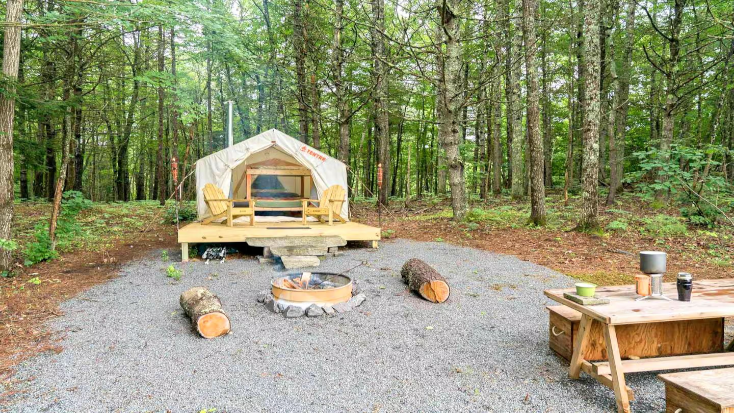 Open all year round, the two yurts at this glamping property near Portland, Maine, are the perfect place for adventurous snowbirds, providing access to some of southern Maine's most stunning landscapes. Each yurt sleeps six people and comes equipped with a warm wood stove, camp kitchen, spacious deck, barbecue, and fire pit. With no electricity and no neighbors, you can truly enjoy peacfulness among the beautiful silence of winter.
Sand and Sun
Exclusive Romantic Escape in Tropical Island Paradise, Fiji Islands: If you want to truly escape the hustle and bustle of the holidays, Fiji's Dolphin Island is certainly far enough away from home. The travel time will be well worth it when you step into your own private Fijian bure, or wood-and-straw hut.
Thatched roofing, rich mahogany floors, handmade furnishings, private washrooms, and expansive decks with views of the surrounding rainforest and ocean beyond are what await you. Let your mind stray from the stress of the holidays while surfing, bird watching,snorkeling, hiking, diving, and soaking up rays on the white, sandy beach.