A unique wedding proposal for Glamping Hub´s Head of Customer Success and Solutions, Lauren Goldstein
Lauren recently decided to go on vacation to the south of Spain with her partner and stayed in the Unique Mongolian Yurt with a Gorgeous Pool for a Glamping Getaway near Malaga, Spain. Whilst she was enjoying her wonderful glamping vacation, to her surprise, her partner of 6 and half years proposed at this very spot! She has shared the details of her trip, including her engagement story.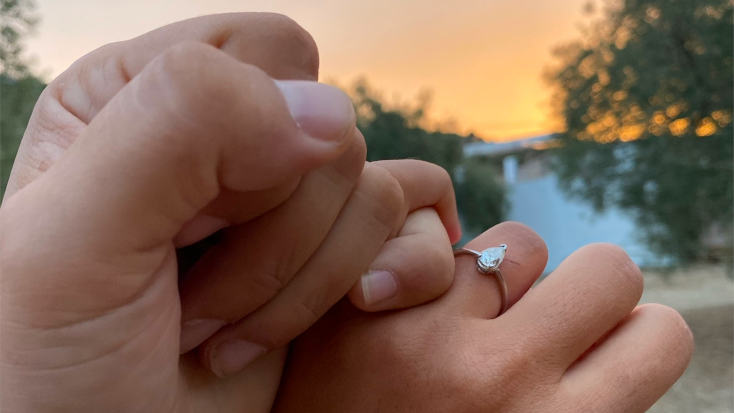 Here is Lauren´s unique wedding proposal story.
Working at Glamping Hub for the last 5 years, I spend all day feeling wanderlust as I help our guests with their bookings at our glamping accommodations all over the world. I have been lucky enough to go glamping at many of our accommodations over the last few years, but this particular yurt is my favorite.
This was my second time staying at the yurt in this golden valley and now it has become one of my favorite places in Spain! My boyfriend and I came to the valley about 3 years ago for his 30th birthday, an auspicious occasion which I dubbed his "yurty thirty" and then again this year for my birthday.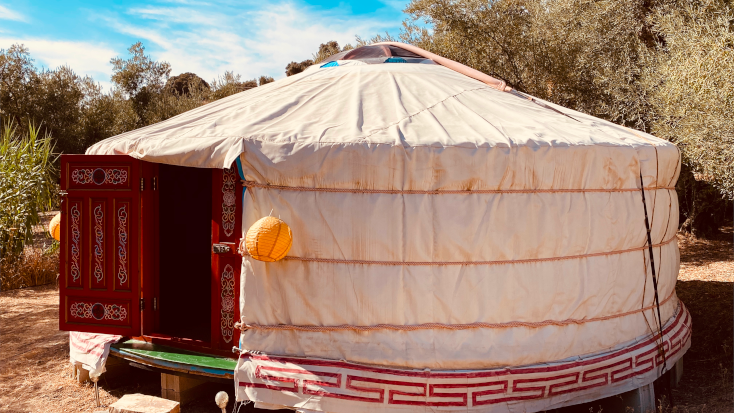 Aside from Tatienne & Joost being the most gracious of hosts, they are fabulous cooks, great conversationalists, and wonderful company. They have built a truly spectacular little piece of magic in the mountains and valleys of Malaga.
They truly have thought of everything- the yurts are spacious, clean, and very big, and you have all of the modern amenities- electricity, a super soft and comfy bed, a stocked mini-fridge in the yurt, big fluffy bathrobes to wear while walking to the bathroom and shower house (which have flushing toilets and nice hot water!). If you come in the summertime you've got access to the amazing swimming pool and the mini zen pool for refreshing dips. There is also a big terrace with comfy cushions to watch the sunset between the mountains with one of Joost's famous cocktails.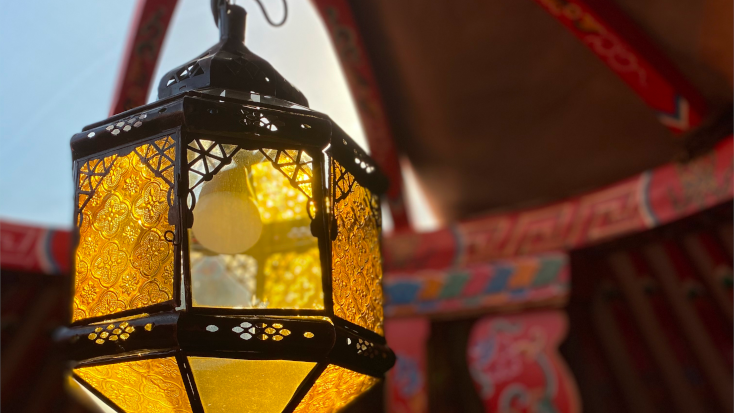 The yurt has a hammock outside with a table and chairs so that you can sit outside under the shade of the olive trees, or lay in the cozy bed for a siesta and see the sky through the skylight at the top of the yurt. The whole property is gorgeous and whimsy, with chickens wandering, the smell of fresh veggies in the Huerta, and soft breezes.
At night you can drink wine under the stars and see every bit of the Milky Way! On our trip, we were lucky enough to have clear skies and found Mars, Jupiter, Saturn, and so many constellations. With no light pollution and light from the New Moon, we had spectacular views. We even figured out how to change the exposure settings on our iPhones so we could get some really cool pictures.
There are lots of things to do in the surrounding area. Because we live in Spain, we mostly hiked around the property and in the surrounding mountains and went for dinner in the nearby pueblo, Villanueva de Algaidas. We ate dinner at one of Tatienne and Joost's' friend's bar. The bar has a gorgeous outdoor patio filled with a jungle of plants and birds and tasty Spanish bar food.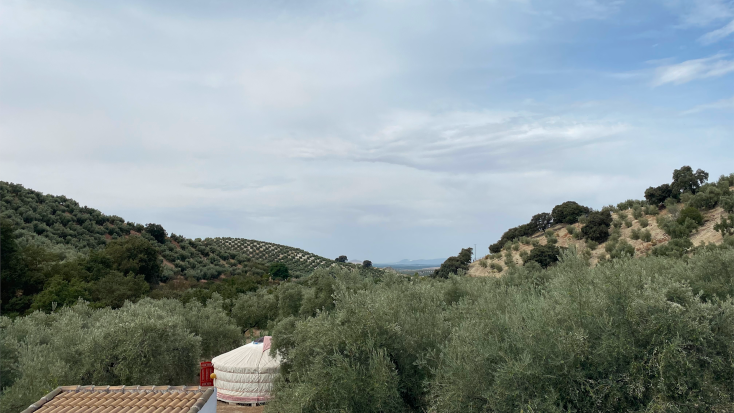 We had an incredibly yummy breakfast each morning prepared by Tatienne and Joost with fresh eggs from the chickens and fruits from the huerta. Tatienne and Joost also have quite a few very polite, sweet and silly, furry friends- the cats Zeppo, Zanza, and Mimi; Ron the dog- and of course, the chickens! We loved having them around.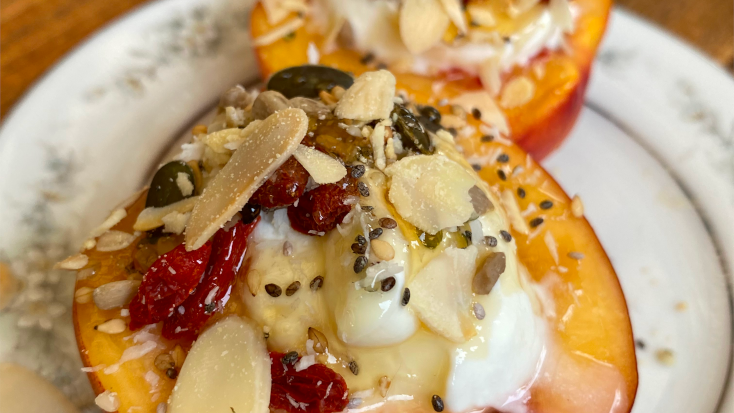 This trip was especially exciting for us because on the second night, Tatienne and Joost prepared one of their delicious dinners for us – an appetizer of guacamole and a Tagliatelle alfredo pasta with veggies. With full bellies, we wandered back to the yurt for some wine.
This valley is a very special place for us now and we look forward to many more trips in the future. Thank you so much for having us again, Tatienne and Joost! We will look forward to seeing you again very soon!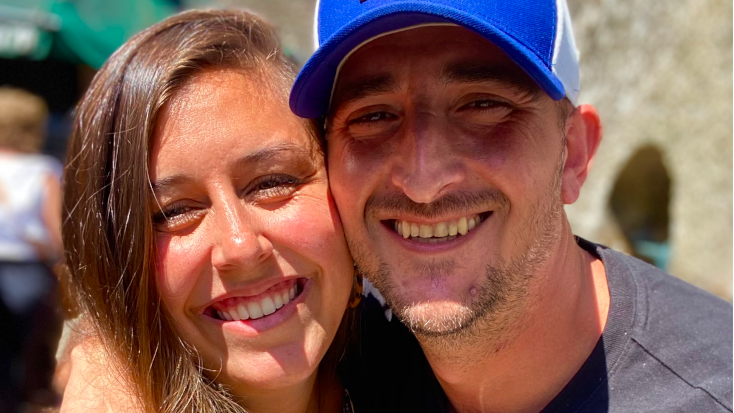 Congratulations Lauren!
From all here at Glamping Hub, we want to congratulate you on your engagement. We can´t wait to hear about the accommodation you choose for the honeymoon!
If you´re interested in staying at this yurt, check its availability here. Or if you´re looking for inspiration, check out our blog post about the most romantic places to propose in 2020.