Boasting some of the largest and oldest rainforests in the world, Australia's tropical woodlands are immense. Discover their magic with one of these rainforest retreats. From the ancient Daintree Rainforest, which runs along the clear waters of the Great Barrier Reef, to the dark forests of Tasmania. Enjoy the temperate climate and a variety of wildlife. Explore the dry pockets in the rainforest of the Kimberley region, typically defined by its plunging gorges and arid desert.
Our glamping rainforest retreats offer guests a unique opportunity for a secluded getaway that is truly tucked away from it all.
1. High-End Tree House Rooms Nestled in Australian Rainforest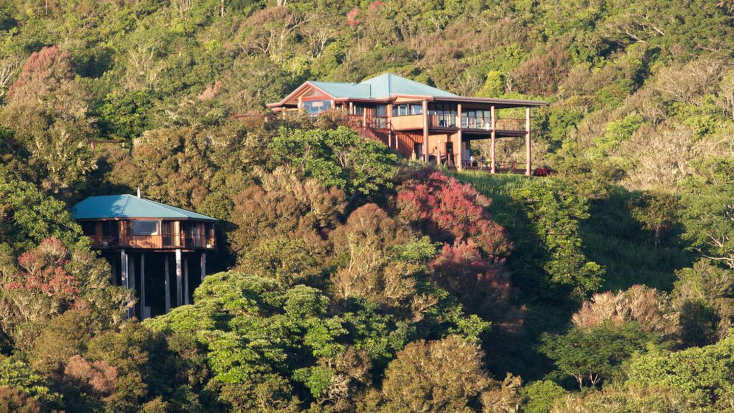 Hidden in the rainforest's treetops are these high-end tree house rooms. They are perfect for couples who want to escape the city and enjoy some downtime. Surround yourself with nature rest, relax, and recharge your batteries. The retreat has an award-winning restaurant overlooking the greenery for amazing meals. You and your special someone can also enjoy going for a dip in the on-site pool.
2. Luxury Tents Surrounded by Exquisite Flora and Fauna in New South Wales, Australia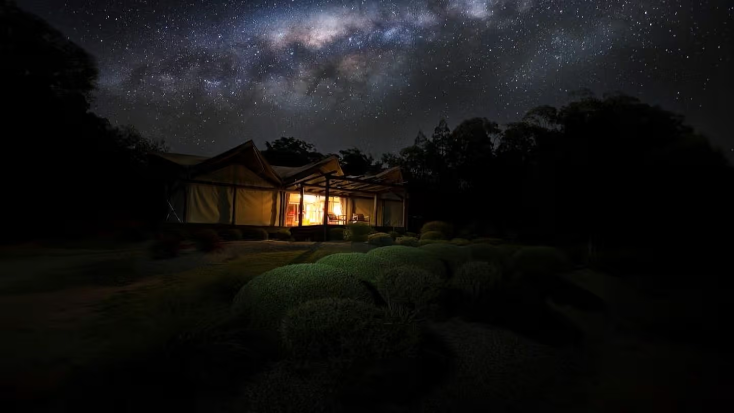 Surrounded by nature, these tented cabins are luxurious and completely secluded. This peaceful paradise is surrounded by the rainforest near the Gold Coast. Guests can also explore stunning, clean beaches to get the best of both worlds. The accommodations provide complete privacy. As the sun slowly sets, you can enjoy an outdoor dinner on your private deck.
3. Luxury Guesthouse and Spa, Australia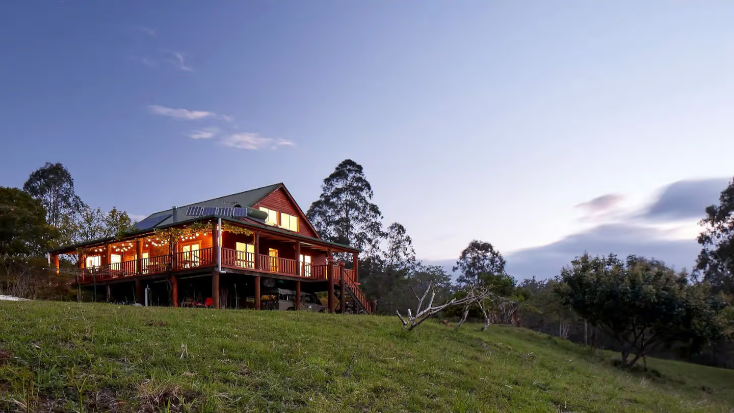 Everyday stresses will be a distant memory when you stay in this nature guesthouse and spa. Discover the perfect glamping retreat for the ultimate relaxing getaway. This peaceful getaway is just a short distance from the east coast beaches of Byron Bay. Guests can relax in the spa and listen to the sounds of nature, as they rest and recharge in their private paradise.
4. Luxury Weekend on the Island of Tasmania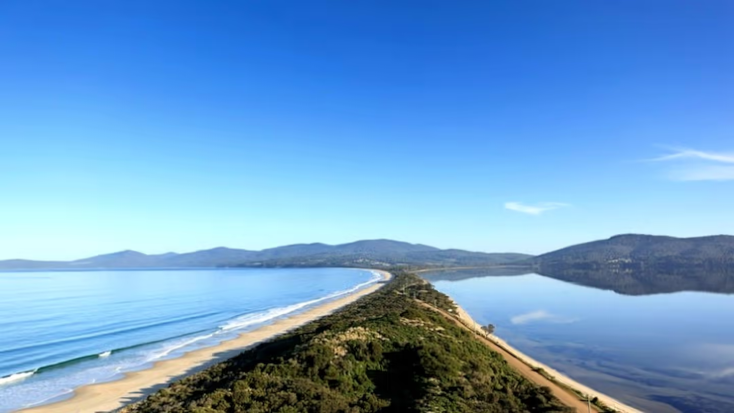 If you're looking for a weekend full of adventure, look no further than these luxury tents. Situated away from the hustle and bustle of the big city in South Bruny. There really is something for everyone to enjoy! From long walks on the beach to treks through the rainforests; where you can discover Bruny Island's White Wallabies! This weekend retreat is perfect for all nature lovers!
5. Gorgeous Villas near Cable Beach, Australia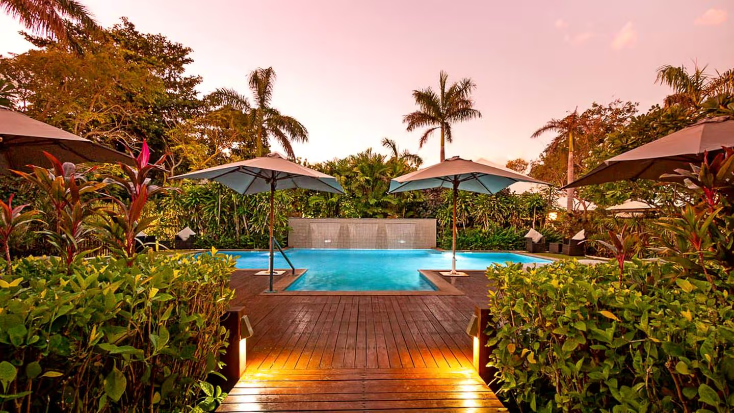 The beautiful valleys and coastal areas have pockets of rainforest that support a wide variety of plant species, which cannot be found anywhere else. Close to Cable Beach, these luxury villas. are by amazing plant life! Enjoy your days hiking the surrounding area and relaxing in the pool. This is an ideal getaway for two with a side of rainforest adventure!
For more Australian vacation inspiration, check out our Australia Holidays! Plan a surf trip along the Gold Coast or a fun weekend away from Melbourne. Australia has some fantastic glamping getaways to enjoy!