June 22nd, 2017 was the first-ever World Rainforest Day – a day that was marked to draw attention and bring people together to think about how to save the rainforests from deforestation and to encourage action to preserve these vitally important global eco-systems that are situated all around the world. When you consider that over 1 billion hectares (a size equivalent to Europe) has been destroyed over the last 40 years, you begin to understand that this issue is of paramount importance. So what can we do for World Rainforest Day 2021 other than continue the fight?
So, what are rainforests? In a nutshell, these are naturally forested areas with a high level of rainfall (as the name suggests) – they are responsible for a great deal of the earth's oxygen turnover and are home to an even higher percentage of the world's wildlife, some of which is thought to be undiscovered. They have been responsible for some truly incredible discoveries when it comes to natural medicines due to the high level of biodiversity in these areas, which means that the preservation of rainforests is in the interest of everyone on the planet, for the sake of the earth and of humanity. So from Costa Rica to Australia, the world over needs to consider how can we save our earth?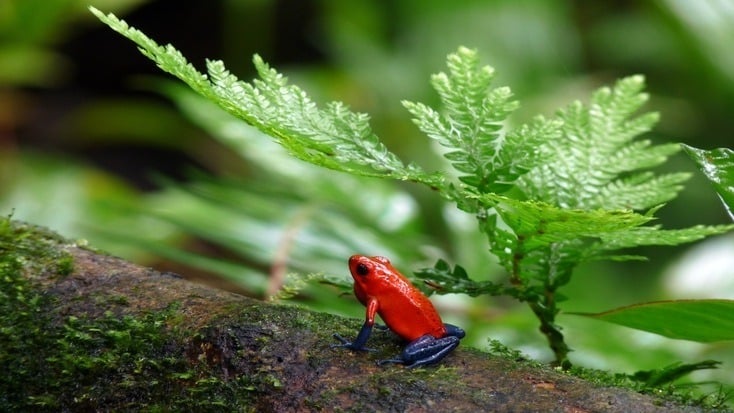 Why are the Rainforests So Important and How Can We Help Stop Deforestation in South America? Information about the Amazon and more
As mentioned previously, the rainforests across the world are responsible for the emission and absorption of large amounts of carbon dioxide and providing that these areas remain undisturbed, they provide a small net impact on global levels. However, when we consider the deforestation in South America, this directly creates large releases of carbon dioxide into the atmosphere, directly contributing to the ongoing crisis we see today around the world. So why are the rainforests so important? Because they are a central piece in the delicate balance of oxygen and carbon dioxide levels across the planet. Companies covet the timber found in rainforests and sell this as a part of the lumber trade – a simple exchange of supply and demand. Now how can we help stop deforestation? In short, there is no quick fix, but as long as there is a need for timber, these requirements will be met at any cost, so long as there is no legislation to protect these areas.
There are many different types of rainforest around the world. You have the tropical type, which is found around the equatorial zone in between the tropics of Capricorn and Cancer. These rainforests are characterised by their heavy level of rainfall and no dry season. For example, the Amazon Rainforest, which is spread across Brazil, Colombia and other parts of South America. The other type is the temperate type, which is found outside of the equator in areas with greater seasonal variation, but with levels of heavy rainfall. These can be found for example in the northwest part of the US in Alaska at Tongass National Forest, in New Zealand at the Westland Tai Poutini National Park.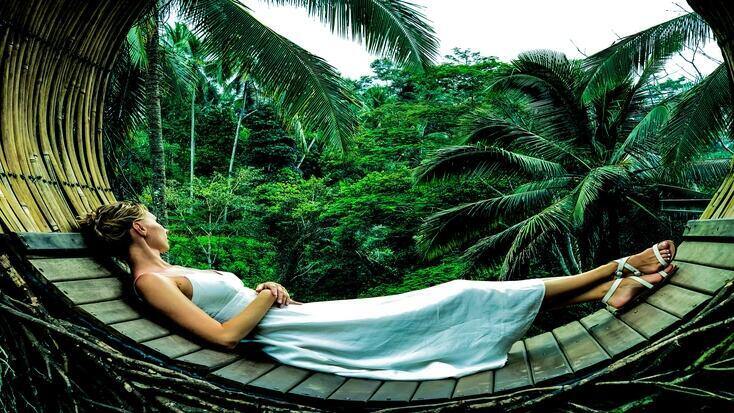 Holidays to the Rainforest – Vacation Destinations Around the World to Help the Environment with a Focus on Carbon Footprint Reduction
One of the ways in which you can help the environment as a glamper is to see it for yourself with holidays to the rainforest. There are vacation destinations around the world that you can visit as close or as far as you would like for you to go and get inspired by. The best way to get passionate is to see it with your own eyes and understand the beauty of these natural areas first hand. Rainforest vacation destinations will deliver some truly incredible places for you to visit all across the planet, from east to west, north to south.
A great option and what should be regarded somewhat as a shining example for others is the Daintree Rainforest in Queensland, Australia. The only tropical rainforest in mainland Australia, this site is designated as UNESCO protected as of 2015 for the rare and ancient fauna to be found here, including a whole host of ferns that were amongst the first to be found on land. Not too far from Australia, but further into the Asian continent is the Borneo Rainforest on the island of the same name. This island is spread across three countries as Malaysia, Indonesia, and Brunei, unfortunately, it is also subject to the problems of deforestation and logging, which puts the 15,000 different species of plant, 380 species of birds, and more at risk.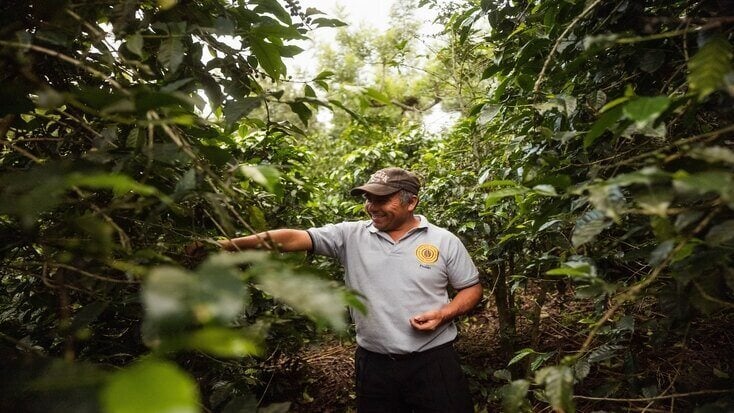 Be an Eco Tourist and Travel Sustainably! Find the Best Green Holiday Destinations and Visit a Rainforest!
There are a whole host of ways in which you can help save the rainforest. Specifically, we recommend shopping for sustainable products. When buying various different products, we really recommend looking out for the RSPO and Green Palm certifications for Palm Oil. For food products, buying Rainforest Alliance certified products (such as coffee, chocolate and tea) will ensure that the rainforest has been respected during the production of these items. Beef consumption is also a huge issue, as large swathes of Brazilian rainforest are converted to ranchland every year to increase beef production. Keeping this in mind can also help those looking into carbon footprint reduction and to celebrate World Rainforest Day at the same time.
Another direct way to inject money into the affected areas to help protect the biodiverse areas of the rainforest is to be an eco tourist! There's plenty of options for your consideration if you want to travel sustainably. Specifically searching for the top 100 green destinations of the year will give you plenty of ideas about destinations that are striving to deliver excellence for those tourists who want greater assurance of the commitment to environmental causes.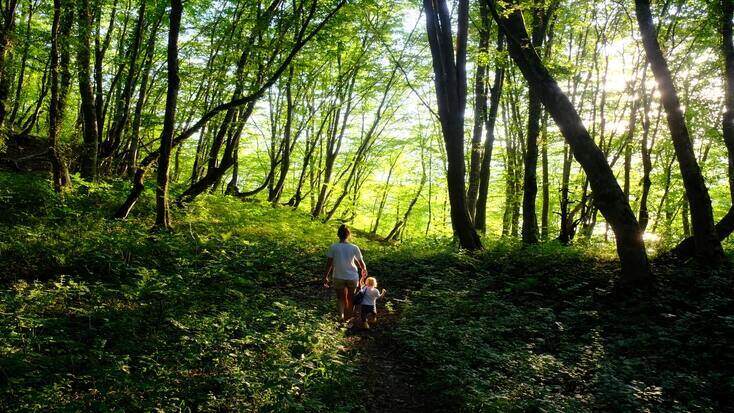 The Best Rainforest Tourism – Sri Lanka Vacation Ideas, Costa Rica Destinations and Amazing Places in Madagascar to Visit!
Those decided on making the visit to get inspired should consider a few more rainforest tourism destinations -such is the variety for glampers who are planning a trip abroad. Visit Sinharaja Forest Reserve if you've been considering the best Sri Lanka vacation ideas, this island off the coast of India is home to a truly biodiverse hot spot for a huge variety of different animals, vegetation, as this jungle is thought to be at least 145 million years old. This is a truly epic destination that glampers will definitely enjoy.
Meanwhile, to provide an alternative in Central America, the Tortuguero National Park provides those seeking to enjoy Costa Rica destinations with something to think about. Sitting along the Caribbean Coast, this area is host to eleven different distinct habitats (one of which being the rainforest), so you can also visit the mangroves, beaches and lagoons found here in fun box of amazing different natural experiences to enjoy during your time here!
The Madagascar Lowland Forests is another great destination for those looking to celebrate World Rainforest Day. Along the eastern coast of this island, there are a huge variety of different national parks and reserves for people to visit with over 112,000 square miles of naturally occurring rainforests. Again, the common theme is the huge number of species of plants and mammals, including the largest species of Lemur that is only found here – the Indri, who can grow up to a whopping 72cm in length. So check it and other places in Madagascar to visit during your time.
Looking to learn more information about the Amazon and other rainforests? Check out the information on World Rainforest Day!