Editor's Note: We'd like to introduce you to one of our incredible Glamping Hub staff members and her experience glamping in Portugal! Lauren, one of our Managers of Business Development, stayed at this unique camping tent in Aljezur in west Algarve, Portugal.
I came to this glamping site with my boyfriend for a relaxing weekend for his birthday, and we had the best time. Immediately upon arrival, you could see the oasis that Mario and Joanna have created; each tent has been built with so much care and detail. The property is absolutely stunning—from the hanging dream catchers and hammocks to the roaming chickens and beautiful vistas of the surrounding forest, valley, and lake. There is no shortage of beauty!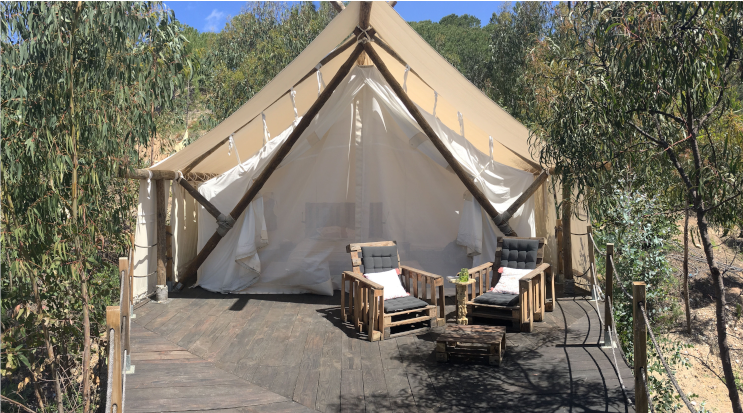 Mario and Joana are so charming and have thought of everything. The tent was equipped with towels, fresh fruit, and an enormous walkout deck, which is attached to the back of the tent and overlooks the valley. They even went out of their way to put a telescope in our tent for us to look at the full moon, which we did and it was gorgeous!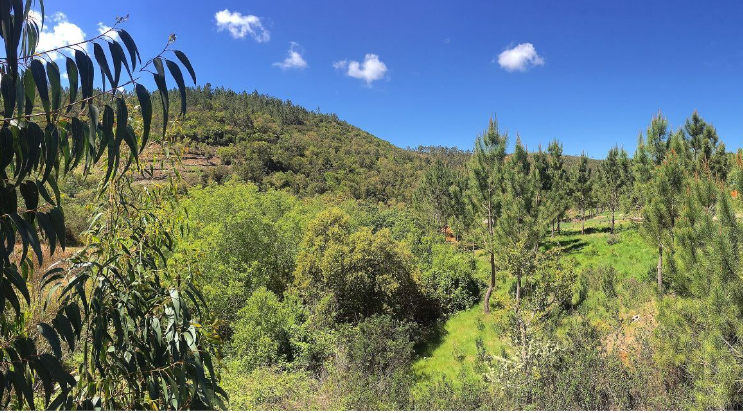 Our favorite spot in the tent was the spacious patio that overlooked the forest and valley. We enjoyed a nice bottle of wine (or two) and sunned and relaxed out there most of the day. We spent all day in the comfortable wooden chairs, and I managed to finish a whole book while the fat, camp kitty, Banksy, sat in my lap and napped and purred.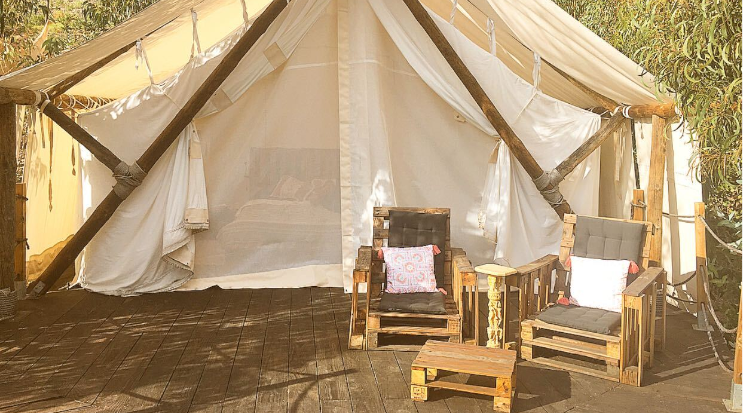 The tent was incredibly cozy, clean, and so pretty. Even the compost toilets were easy, convenient, and did not smell at all. Their property is so eco-friendly, but has all of the luxuries of a modern accommodation.
We managed to get the best of everything while we were there: a cozy rainstorm, bright sunshine during the day, and a full moon come nighttime. We woke up to a dewy sunrise and a full breakfast of fresh eggs with homemade bread, jams, and juices, which were all delicious.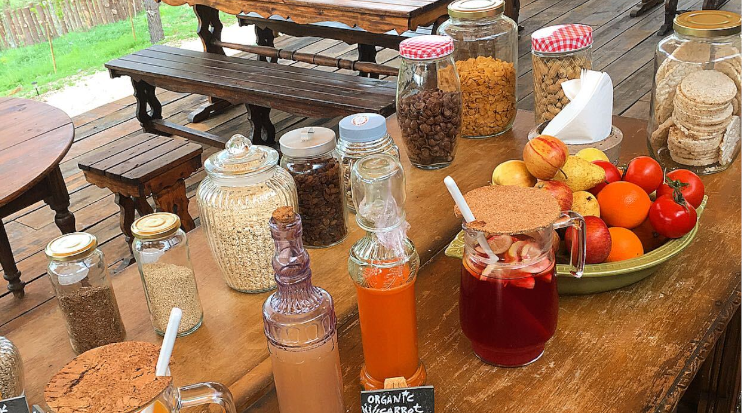 The free-range chickens, two big pups, and very friendly kitty make the property so pleasant and warm. The property is close to Aljezur's city center and the beach. The bliss was tangible. We had an absolutely fantastic time and will definitely be back.
---
To stay where Lauren and her boyfriend stayed, click here, and for more incredible accommodations in Portugal, keep exploring here on Glamping Hub!