Editor's note: Each month, we like to introduce one of our wonderful Glamping Hub hosts and ask what inspired them to create a glamping site. This month, we're showcasing Glamping Hub's Host of the Month for October 2021 – Kylie and Tamika.
Starting their glamping business at 18 and 22 years old on their family's organic farm in Tasmania, these sisters are passionate about eco-accommodation and sustainable tourism. As tiny home designers in Australia, Kylie and Tamika gave us an insight into their glamping host story at their Tiny House perfect for a romantic getaway near Devonport, Tasmania.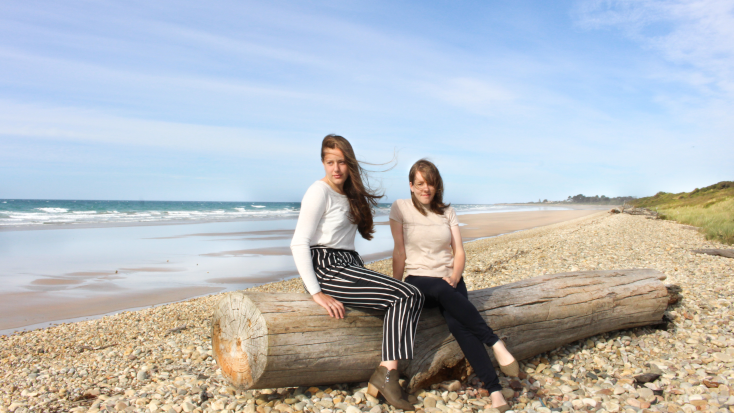 Tell us a bit about yourself…
Tamika and I (Kylie) are sisters who grew up in our beautiful island state of Tasmania on our family's organic farm on the north coast. From our childhood through to our school years, we both were very artistic and developed passions for sustainability and design. I went on to study for my Bachelor of Architecture (developing a particular interest in microarchitecture and sustainability). During this time I fell in love with sharing stories and our island state to travelers as a bed and breakfast host during my summers, and dreamt of running my own establishment one day.
Approaching my graduation, I couldn't decide which I loved more, design or travel/tourism. Upon graduation, Tamika and I had formed up the idea and beginnings of our tiny house on wheels accommodation dream; the perfect solution to combining both the above.
Today we design and create the tiny homes which are now shared as 100% off-grid, eco tiny-house-on-wheels accommodation on our childhood farm.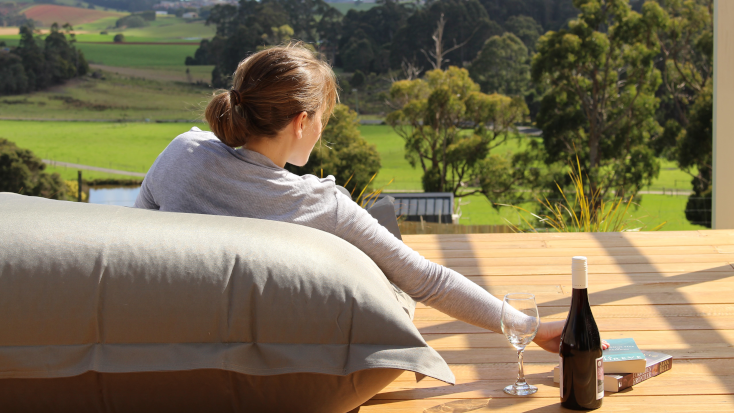 What attracted you to owning a glamping property?
The tiny house idea was perfect because, firstly, we could move them if we needed and they have minimal impact on the environment, which was really important to us, as it is located on our family's organic farm.
Despite some of their size restrictions, they do allow flexibility in design creativity. We also wanted to explore our passion for eco-accommodation and sustainability by making them solar passive and self-sufficient. Our accommodation is entirely off-grid, harvesting their own solar power and storing for use, on-site greywater systems, gravity-fed rainwater, composting toilets, and so forth.
In addition, I felt there was something very attractive and powerful in being able to design spaces and share them with the world through travel and tourism. We now also design and create furniture and display our own artwork as a part of the narrative and storytelling of who we are as hosts, which helps build a memorable and unique experience for our guests.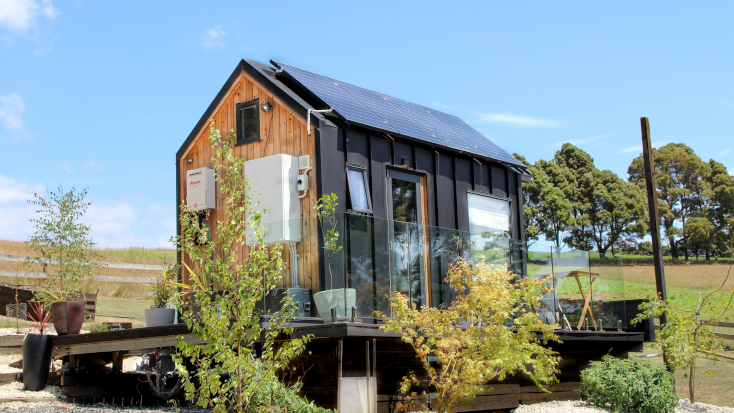 Every glamping site has a special story, could you tell us about yours?
We both feel extremely humbled to have grown up in such a beautiful part of Tasmania; from rolling countryside landscapes to jaw-dropping coastal vistas. Our childhood days roaming the farm and Tasmanian native bushland had a lasting impact on us both. Now being able to open that up to others is very special for us.
We spend a lot of time looking at the design of the tiny homes before we build them, to find the best ways to celebrate the landscape they will occupy, but also how we can encourage others to learn about the place they are located. We have also included small edible gardens with tiny homes so that guests can pick their own produce during their stay and learn about the farm and agricultural region.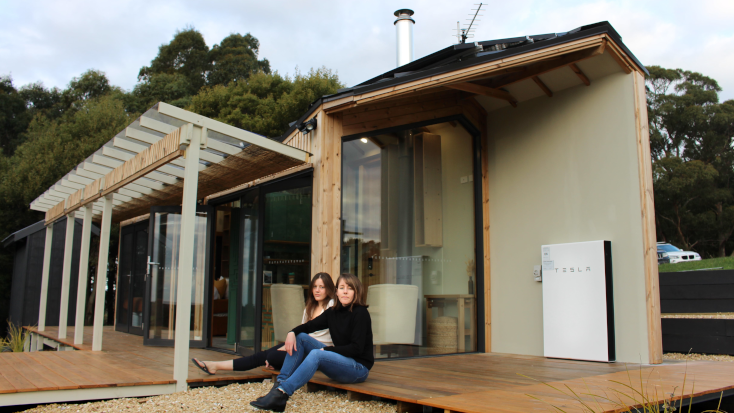 Can you tell us about your most memorable guest experience to date?
We have been honored to have had some amazing conversations along the way. From guests from different countries who are excited and curious about our way of life in Australia and visa versa to inspiring conversations around issues of housing affordability, sustainable design, and climate change; prompted but the tiny-house-on-wheels concept. We also get several guests who choose to stay to celebrate a special occasion, which is really meaningful to us.
If you could have anybody stay at your accommodation, who would it be and why?
Kevin McCloud. Without realizing it at the time (having seen the show prior to the birth of our dream), his tiny-shed-on-wheels project in Man-Made Home was one of the catalysts for us. Much of his philosophies around material, sustainability, and recycling resonate with us.
And of course, through our insatiable love for design and architecture, we are huge fans of Grand Designs, so having him stay would just be incredible.
What are some of the challenges you face and what have you learned since opening?
I think choosing to co-found a new business straight out of university for me at the age of 22, and college for Tamika, aged 18, was is a bit up-side-down in hindsight; in the sense of financially funding the project, rather than waiting until we had at least ten years in careers somewhere else.
However, at the same time, we wouldn't change our journey for the world, as we completely love what we do and where it has taken us, and each year it has been getting easier and easier. In addition, it is fast becoming apparent that it is not sustainable to try and run the accommodation on our own, which we have done for the last few years. We look forward to growing our little business further and bringing in help in the not-too-distant future.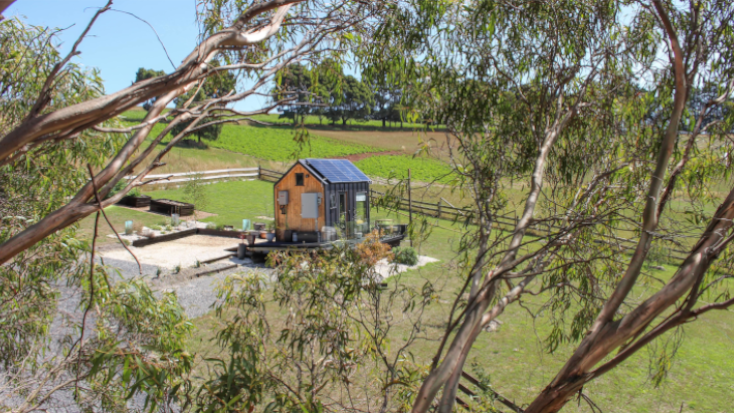 How was your first time hosting?
I feel lucky that I had spent a number of years working as a breakfast host and across similar roles for different properties prior to starting our accommodation. I think with any new venture, the start is always a quick-learning experience. Listening to your guests is central, so we made sure we incorporated a means for guests to review and give us suggestions from the beginning. We are always looking to find ways to make the experience even better, with ours guests' feedback and ideas fuelling that.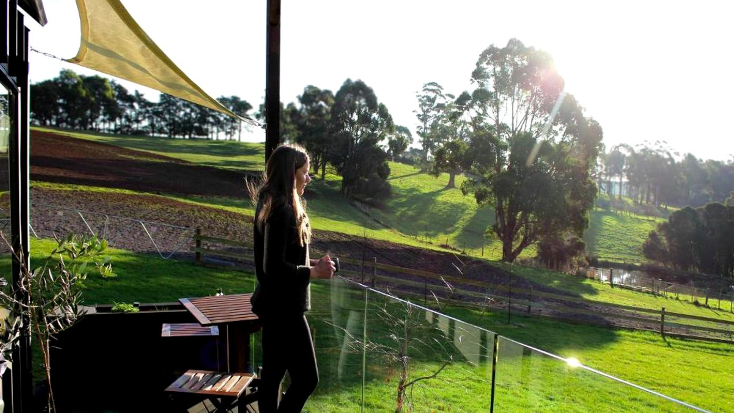 What do you love the most about running a glamping site?
We always feel so humbled that travelers choose to stay with us and experience what we have created. It's very humbling when guests turn around and thank us for giving them such a special experience for sharing the tiny homes with them, which is really heartwarming and special.
Where is your ideal holiday destination? Other than your glamping property of course!
New Zealand. I have visited there once before for a short holiday, but I want to go back. We are avid hikers and big nature lovers. In addition, there are some pretty amazing glamping properties there, that number my bucket list's, places to stay.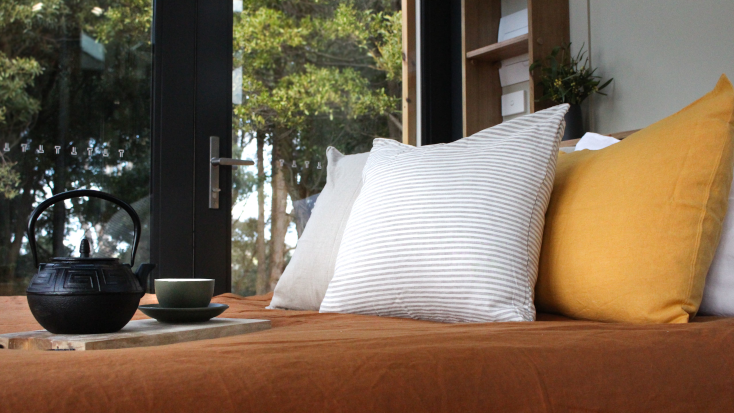 What advice would you give to anyone looking to start or improve their own glamping business?
Find the core things that you are passionate about, which should and will become central to what you want to do and what you want to share with others. Also, listen to your guests. I was once told that criticism is your greatest flattery; without it, how would you improve and grow.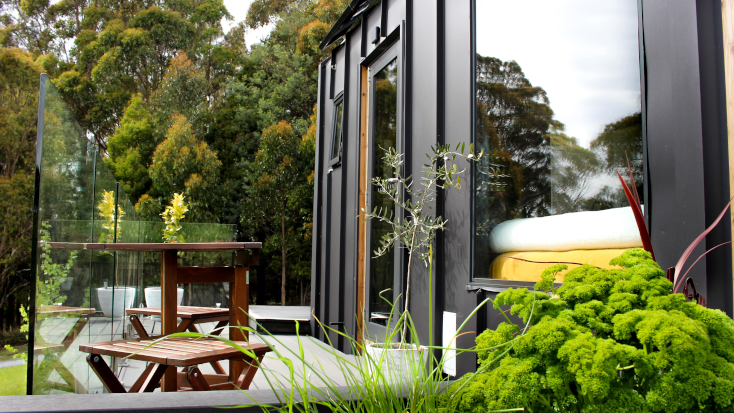 Our community of hosts means everything to us here at Glamping Hub, which is why we love to share their stories in our Host of the Month feature. If you're looking for glamping in Australia, check out Kylie and Tamika's tiny home on their organic farm and vineyard in Tasmania.
Have you read our previous Host the Month blogs? Don't miss last month's Sherry and Houston from Texas, or Alejandro from Spain's story, featured in August.
Have you stayed with one of our incredible hosts recently and would like to nominate them for Glamping Hub's Host of the Month? Send us a message via Facebook or Instagram explaining who you've chosen and why!