If you've ever wondered "what is glamping", well, welcome to the best way to experience the great outdoors in unique accommodation. When planning a vacation, it's easy to choose one of the best all-inclusive resorts, whether you're heading to the best Caribbean islands or heading into the Great Smoky Mountains. However, 2021 is the perfect time to avoid those types of vacations. With travel destinations off the beaten track, you can look forward to a getaway escaping the hustle and bustle of the city, and if you don't want to travel too far from home and you're searching for the best places to visit near me, there are plenty of extraordinary places to go on vacation to.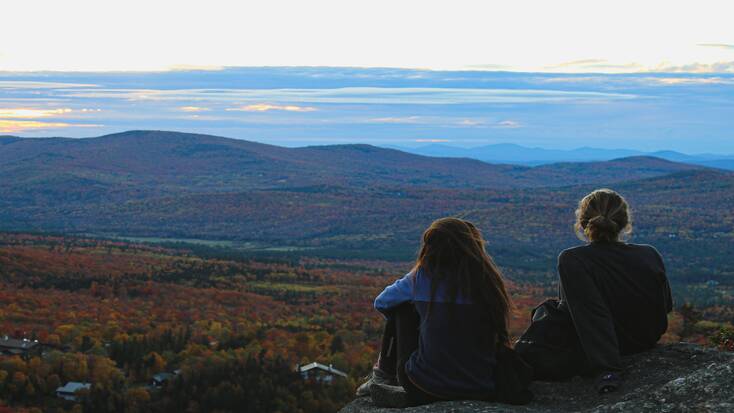 Picking the best vacations spots when you go glamping in 2021
When it comes to the definition of glamping, while glamorous camping may conjure images of a slightly bigger tent than normal in a slightly nicer campsite, it really is so much more than that. Glamping isn't confined to luxury glamping in the countryside; beach vacations, mountain vacations, lake vacations, and a getaway in forests are among the best vacation spots for a glamping getaway. Glamping gives you the chance to explore some of the best national parks in North America with your dog while enjoying the very best pet-friendly lodging available or to explore tropical destinations in Asia for a truly unique glamping experience. Fun places to go on vacation are everywhere, so whether you want to stay in some amazing beach rentals in Bali or you want to go on a pet-friendly vacation in Banff, we've got some unique places to go on vacation in 2021, perfect for a glamping getaway. All you have to do is pick your favorite vacation destinations and head out for a secluded escape in the great outdoors.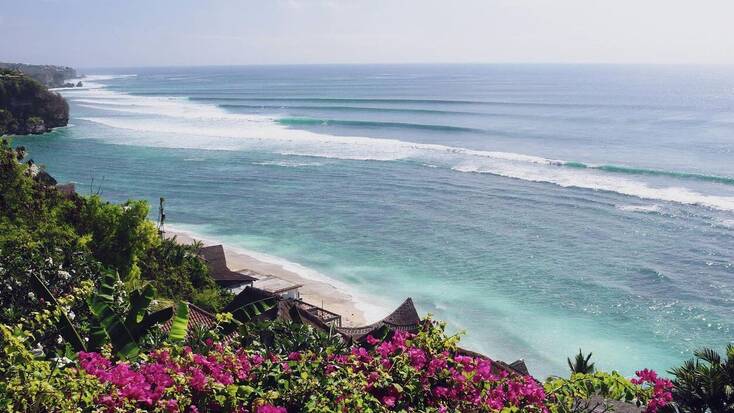 Stay in the best glamping tents in one of the best places to go on vacation
Choosing the best vacation rental is much like picking the best places to travel; it really comes down to personal preference and the kind of glamping experience you're after. Thankfully, glamping comes with a plethora of options for vacation rentals. The obvious place to start when talking about accommodations for luxury camping is with glamping tents. Say goodbye to the two-person tent, and say hello to some spacious and cozy options instead. From a bell tent to a safari tent, you can look forward to camping out without having to give up all of the mod-cons you'd ordinarily have to do without on a camping trip. The ultimate glamping tent though has to be yurts, the epitome of luxury tents. The Mongolian tent has become almost synonymous with the glamping trend, and while a vacation to Mongolia might be appealing, you don't have to travel all that way to experience a stay in one. There are plenty of places to go on vacation nearer to home, so if you're looking for "yurts near me", you are in luck!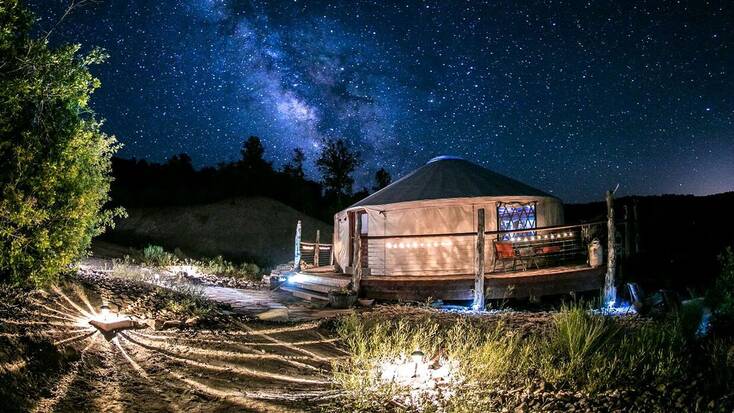 Escape the city with a stay in a secluded family cabin rental
Cabin rentals are unsurprisingly one of our most popular vacation rentals. A stay in a family cabin rental, from cozy camping cabins to luxury cabins with pools or hot tubs, is a surefire way to escape the hustle and bustle for an unforgettable getaway glamping. Smoky Mountains vacations, a trip to Hawaii in one of our cabins on the beach, or a trip to the Texas Hill Country are infinitely better in a cabin rental. Really immerse yourself into the great outdoors when you rent one of our secluded cabins, and get ready for some incredible vacations filled with hiking, horse riding through a national park, or a surfing vacation on a Hawaiian beach in 2021. Glamp it up in a cozy cabin for a real escape this year.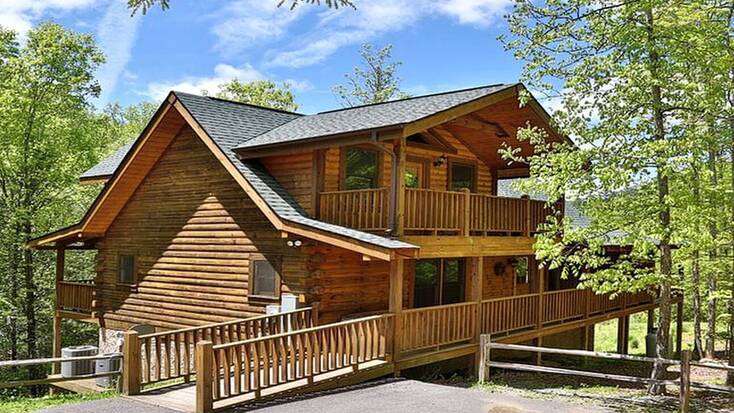 Experience something truly different by renting cool tree houses or joining the tiny house movement in some of the best places to go on vacation in 2021
Let's be honest, who hasn't had that dream of staying in amazing tree houses like Robin Hood or the Lost Boys in Neverland? With some incredible options, cool tree houses are now more than just a childhood dream; they're some of the best places to go on vacation. Staying in the trees somewhere exceptional with all the amenities you could hope for, our tree house rentals are as unique as they come. From high-end tree house rentals to rustic options, you can live out your childhood dreams for real. If, however, you prefer to sleep closer to the ground, the tiny house movement is a growing trend within the glamping world. With a quick search for "tiny houses near me", you'll find a plethora of options. Tiny house rentals are a great option for a secluded getaway for couples, in particular, so start planning the perfect romantic getaways for summer 2021 and join the tiny house movement.