Editor's note: Each month, we'd like to introduce one of our wonderful Glamping Hub hosts and ask what inspired them to create a glamping site. This month, to celebrate Mother's Day, we're showcasing our Host of the Month for May, Katherine, who has this historic treehouse with a totally unique shape, surrounded by the gorgeous woodland of Great Barrington in Massachusetts.
Since the lockdown, Katherine has been living in beautiful British Columbia, far away from her native New York State where her mother lives. Her mother hadn't seen her since Thanksgiving in 2019, so as soon as she was vaccinated, she made the long drive to British Columbia with her partner to see her. After hours on the road, multiple Covid tests, and even a 14-day quarantine period upon arrival in Canada, she was finally reunited with her daughter!
We loved this story of a mother's love, which is why Katherine is our host of the month for Mother's Day 2021. Mothers have such an influence on our lives, both as children and as adults, and it's important to show our appreciation for the tireless, and often unnoticed, work they do to shape the future. Make sure to give your mother some love this Mother's Day 2021!
Tell us a bit about yourself…
I'm a photographer and director who became bi-coastal after meeting my now-husband in 2016, who is from a small island in British Columbia, Canada. We have been based solely in BC since the lockdown.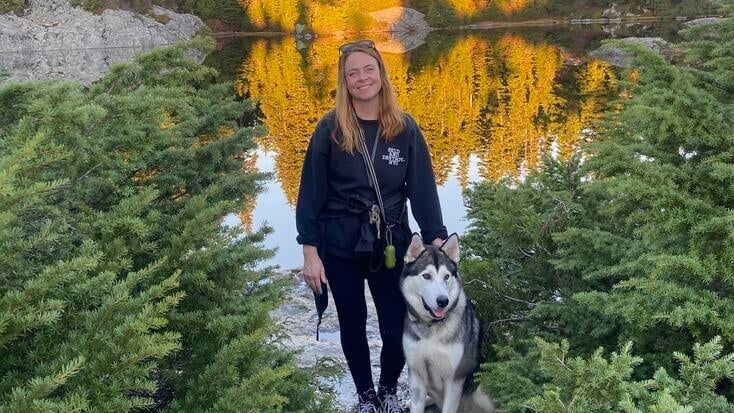 What attracted you to owning a glamping property?
Initially, I was interested in a getaway from my busy New York City life, and I feel this house was dropped down from the heavens for me. Such a unique little gem (in the shape of a gem!) surrounded by a small lush garden encircled by forest. Since I wasn't always there, I got the idea to rent it out some days to help offset the cost of the mortgage. Since moving to BC, it's now rented full-time, and I manage remotely with the help of some awesome local people.
Every glamping site has a special story, could you tell us about yours?
The house was a kit house from the 70s, which was originally built as a ski-in-ski-out chalet on a private ski hill for friends. The rumor from the second owners was that the original owner had only used candles for lighting. It sounds very romantic, and I think the spirit of that time lives on at the house.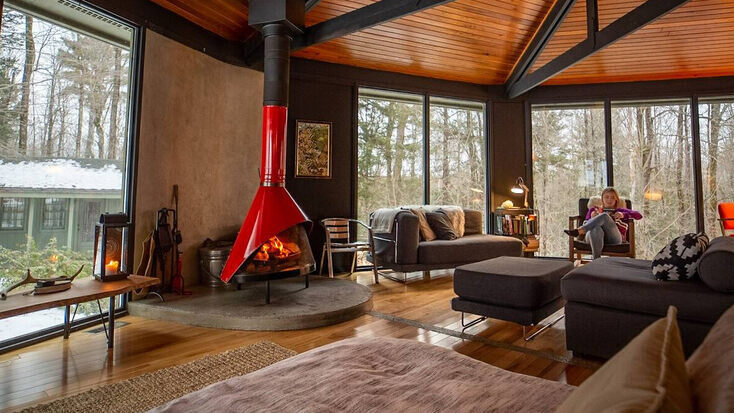 Can you tell us about your most memorable guest experience to date?
Recently, we had a lockdown wedding at the house. I was so honored that the couple chose our home to have the ceremony, which was attended only by the Justice of the Peace, and their photographer.
What are some of the challenges you face and what have you learned since opening?
My main challenge is managing remotely. I have learned so much since beginning to share the home with guests, but the main thing is I've learned is you need secure, dependable, and skilled people to help you. I've had some ups and downs with helpers to say the least, but I wouldn't be able to do it without them!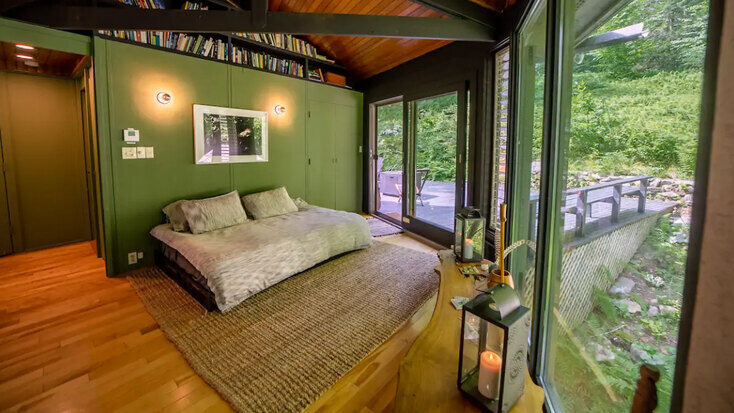 How was your first time hosting?
I honestly don't remember. I think I googled some "how to's" online, and wrote a little welcome packet. I always listen to suggestions, and I think some improvements I would have never thought of come from guests.
What do you love the most about running a glamping site?
When a guest notices how magical the space is, and really feels replenished by it. I truly love sharing the space with people. I think it's an amazing place to slow down and hear yourself.
If you could have anybody stay at your accommodation, who would it be and why?
I love the idea of a writer staying there. It's a wonderful place to dream and think — to be surrounded by nature while remaining cozy with all the comforts.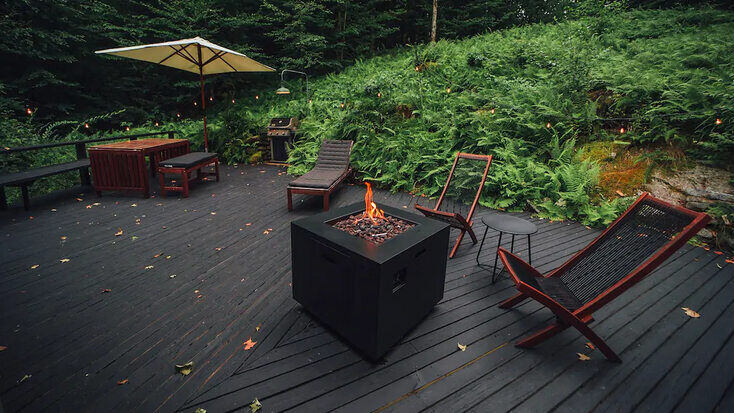 Where is your ideal holiday destination? Other than your glamping property of course!
Lately, I've been wanting to visit Oaxaca in Mexico. Travel around, and observe all of the crafts people. I like to explore and learn on a vacation, as well as eat delicious food.
What advice would you give to anyone looking to start or improve their own glamping business?
Listen to your feedback. Sometimes people are just being picky – you never know what's going on in their life, but there can be some gems in there if you listen.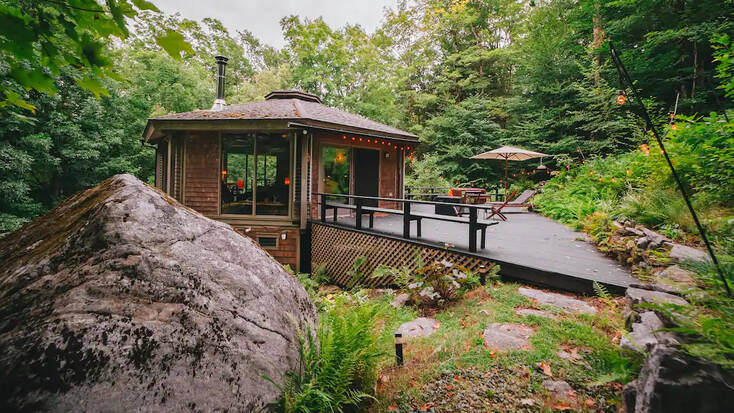 Our community of hosts means everything to us here at Glamping Hub, which is why we love to share their stories in our Host of the Month feature. To book an unforgettable stay in Massachusetts at one of the best treehouse cabins in New England, click here!
Do you know someone who deserves to be Glamping Hub's Host of the Month? Drop us a line via Facebook or Instagram explaining who you've chosen and why!