From distillery tours to beer brewery tours, visiting the very place our favorite beverages are made is probably a dream vacation. Thursday, February 18 is National Drink Wine Day, 2021, and after the rollercoaster of a year that was 2020, most of us won't be opposed to the old adage that a glass of wine a day keeps the doctor away. If you've ever fancied visiting the vineyards that produce your favorite vintage, what better time to indulge in a vacation of wine tasting in some stunning, secluded vacation destinations. So if, like the infamous Withnail of Withnail & I, you want the finest wines available to humanity, and you want them here, and you want them now, keep reading, and discover some of our favorite wine regions to celebrate Drink Wine Day, 2021.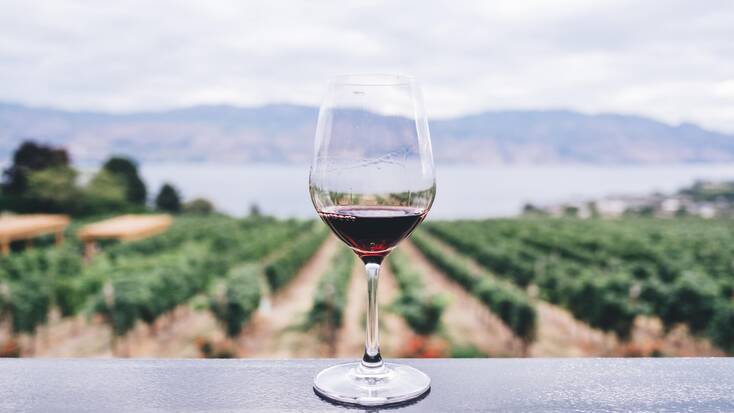 Spend National Drink Wine Day, 2021, exploring the best wineries in California
California; of all the states, is there any with wine regions as iconic as the ones that call the Golden State home? With wineries near Santa Barbara, some incredible Sonoma wine tours, this is already one of the best wine regions. In California, wine regions don't come more famous than Napa Valley. Wine tours in some of the best wineries in California are the perfect way to make the most of National Drink Wine Day, 2021. Once you've enjoyed some time picking out your choices for the best wineries in Napa, make the most of this stunning corner of California with a vacation in one of the best places to stay in Napa.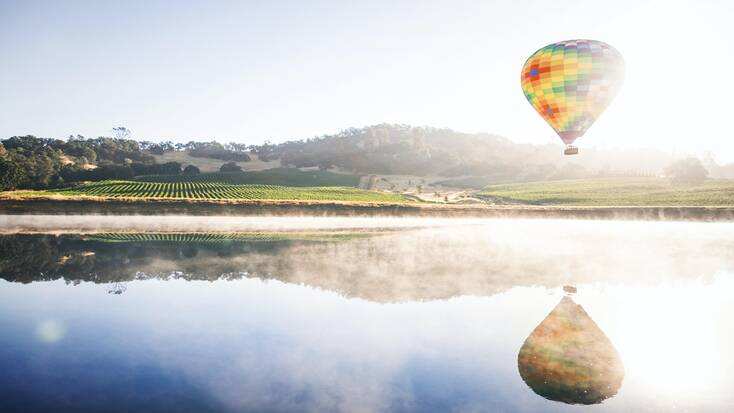 Enjoy a glass or two of the best Willamette Valley Pinot Noir
When you think of vacations in Oregon, wine country might not be the first thing you think about. However, Oregon's Willamette Valley is on the same latitude as the Burgundy region in France where, as in Willamette Valley, Pinot Noir is the notable red wine produced. Oregon vineyards are also perfectly placed to make wine such as Riesling, Chardonnay, and Gamay, as well as Pinot Noir. With these delicious wines just waiting to relieve parched lips on National Drink Wine Day, 2021, you're sure to think that of all the best wineries in Oregon, a Willamette Valley vineyard will be high up on the list.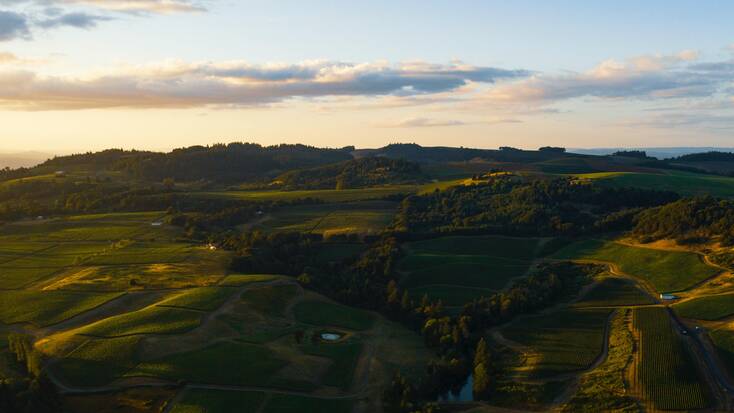 Explore some vineyards in New York
The West Coast isn't the only spot in the USA with some of the best wineries in the country. Head over to the East Coast, and they are as viticulture savvy as the vineyards on the opposite side of the country. Upstate New York is obviously well-known as a destination for fall foliage, but winemaking is another string to the state's bow. With New York wineries around both the Finger Lakes and the North Fork, Upstate NY, wineries, and of course, wine tasting go hand in hand. Of course, visiting some great Vineyards in New York isn't the only thing to do in the Upstate area. With the Finger Lakes offering plenty of things to do in Upstate New York, vacations here are always a great way to explore the great outdoors.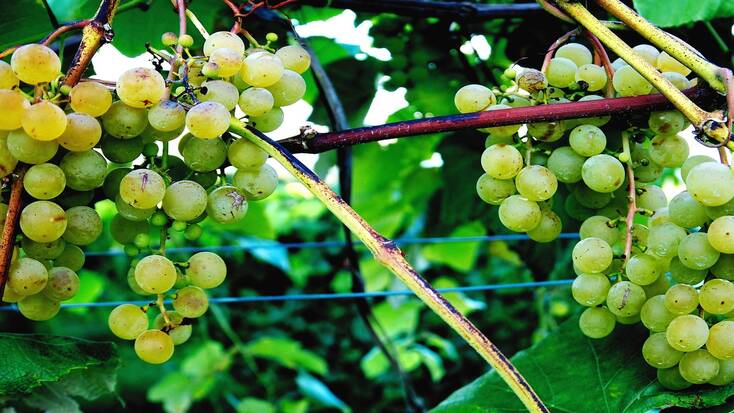 Have a wine day celebrations in Charlottesville, Virginia; wine country in the Blue Ridge Mountains
Virginia is most famous for the Blue Ridge Mountains, and Charlottesville, Virginia, is a gateway to the stunning Shenandoah National Park. However, outside of the city, Virginia wine country awaits. The state boasts 276 wineries, and it has a 200-day growing season. With a winegrowing culture dating back to the colonial era, Virginia wine country has well and truly bagged its way into the viticulture history books. With the Shenandoah National Park so close to Charlottesville, hike, bike, and explore once you've finished sampling your favorite wineries offerings during your vacations in Virginia. What better way is there to celebrate National Wine Day 2021?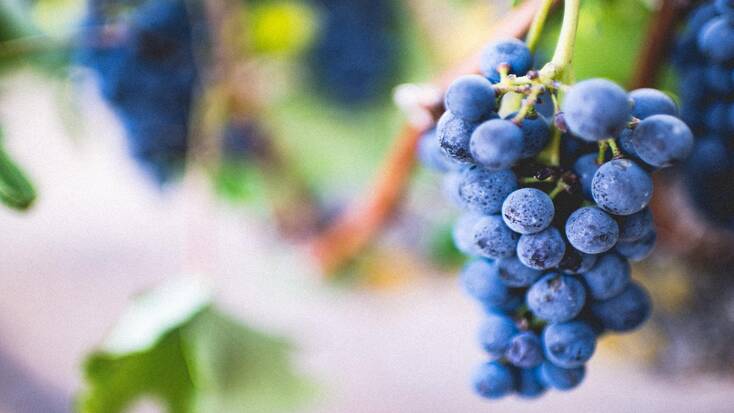 Join some Texas wine tours in the best Texas Hill Country wineries in 2021
The Texas Hill Country is renowned for hiking trails, stunning countryside, and of course, rolling hills and open plains. Essentially, it's a paradise for anyone looking to escape into the great outdoors. However, when it comes to Texas, wine tours, like everything in the Lone Star State are bigger than many places. With 9 million acres of wineries, vineyards, and winegrowing areas, Texas Hill Country wineries are the perfect place to escape for some Texas vacations on National Drink Wine Day, 2021. So head to Texas; wine tours galore await.