Looking for that perfect glass of wine from the best winery in California? Vineyards here are the places to head to. When it comes to US vineyards, both Northern and Southern vineyards are some of the best in the world. The list of exceptional spots in this region is endless.  Whether you're on a romantic journey or chasing a fresh business idea, this is the region to be. And those amazing examples in the Golden State are growing steadily in reputation.
Discover the best regions of California: wine country awaits
Over 200 years ago, Franciscan missionaries, started the first Roman Catholic mission to California. And the future of The Golden State was altered forever. Along with planting palm trees, to provide palm fronds for Palm Sunday, wine was needed for communion. This led to the first sustained vineyard. Serra went on to found a further eight missions earning himself the nickname "Father of California Wine." Without him, none of this would have come to pass.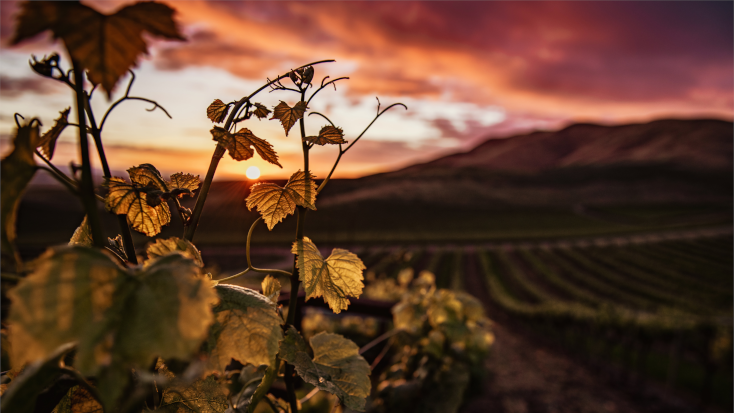 K

eep reading and find out more about California Wine Country and why you should visit in 2023

Although wine production continued to grow in the region, marketing became a problem for Southern California winemakers during the mid-1900s. It wasn't until a blind-tasting competition in Paris in 1976 where three of four top Chardonnays were from the California region that things started to change. Not only shocking the wine community but also effectively opening up the U.S. market to the world. Countries the world over now import from the best wine region in California.
Get your map ready for a tour of the
best wineries in California
Nowadays, South California wine country is among the largest growing region in the world (the fourth largest producer in the world), with thousands of vineyards shipping millions of cases of good California wine across the globe annually from one of the many So Cal wineries. The winding country roads attract visitors from all over the world—providing a getaway full of good food, quaint towns, and of course, fine drinks! So, grab your California wine map and start planning a tasting tour of the Golden State.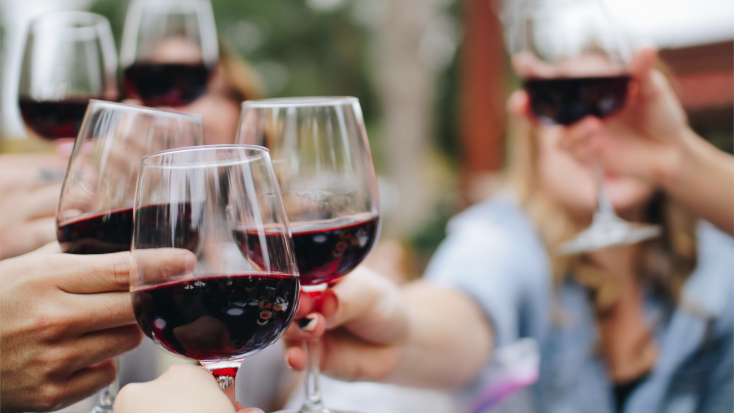 Getting there and around the best wine regions in California in 2023
Get hold of your California wine country map! Head for Big Sur glamping adventures or check out the vineyards in Napa Valley, Sonoma County, and Mendocino Anderson Valley. Make your way south in search of the best wine-tasting Southern California can boast, and explore cities, such as Paso Robles and Santa Barbara. The amazing wine regions near San Francisco (SFO), Oakland (OAK), and Sacramento (SMF) all offer great central airports for exploring California's regions where you can also find luxury tree houses to continue the adventures long into the night.
Explore other things to do in California: wine country additions when you're not tasting
What about other things to do in California when you're not wine-tasting? Full of rich history, Napa Valley's centuries-old settlements offer a fascinating afternoon while the plazas in town showcase curious Napa ARTwalk exhibitions. Take the whole family along for the adventures including Fido and set off from your favorite pet-friendly rentals in CA. Before hitting the sites ad embarking on some of the best California wine tours.
For a truly magical experience, rising up through the clouds over the stunningly beautiful meadows and valleys in a hot air balloon will make for the perfect end to the vacation. From here you can see all on offer and even a view of those wine Vineyards in California, get a different view during your tasting experience this way!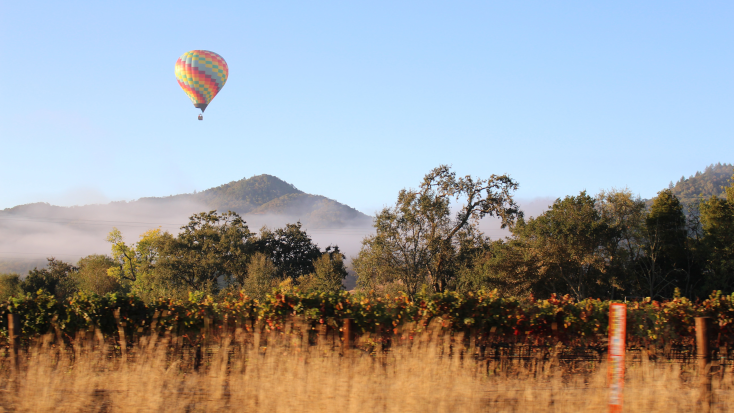 Check out the best places to eat and drink during your next California vacation in 2023: top restaurant picks
With literally thousands of options for wine tasting – California might make your head spin! So it's important to keep those stomachs full and content while road-tripping through the scenic meadows. The customary cheese board may leave you feeling a bit peckish, so a visit to a high-end Michelin-star restaurant or a traditional farm-to-table experience may be on the cards. These are some of the best restaurants in California and places to eat we can recommend today!
Some highlights in the area include Kenzo Napa, a sushi restaurant in Napa that is led by three-Michelin-starred chef Hiroyuki Kanda; Guiso Latin Fusion in Healdsburg with its Caribbean and Salvadorian mix; St. Francis Winery & Vineyards in Santa Rosa with its multi-course small dishes and wine pairings; and Kendall-Jackson Wine Estate & Gardens in Fulton that offers locally-sourced farm-to-table meals.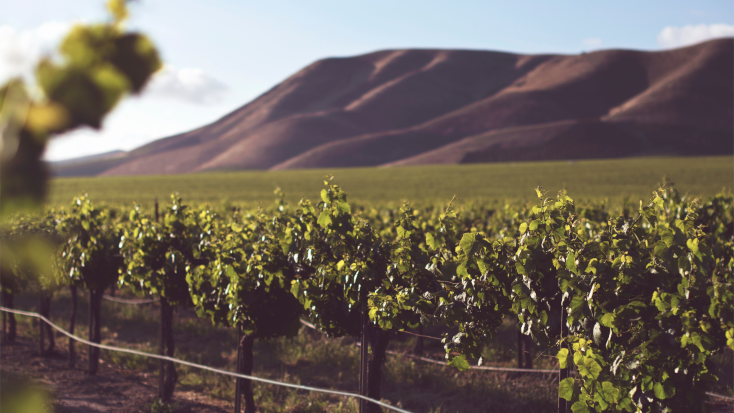 1. Anderson Valley in Mendocino, one of the
best wine regions in California
With over 90 wineries, an incredible variety of grapes, and sustainable eco-friendly, and organic practices, it's no surprise that this is considered one of the best wine regions in California. The progressive winemakers and tasting rooms of Mendocino County offer a less crowded and more wallet-friendly alternative to the more well-known Napa and Sonoma Valleys. Just a two-hour drive north of San Fransisco on Highway 101 through Sonoma County and forested hillsides will lead you to Anderson Valley, famous for its Chardonnay, Pinot Noir, and Alsace varieties of Pinot Gris and Riesling.
Enjoy Balo Vineyards with its relaxed atmosphere; Drew Family Cellars tasting rooms; and the father-and-son-run Baxter which boasts a reputable Pinot Noir. This really is one of the best places to go for wine-country getaways!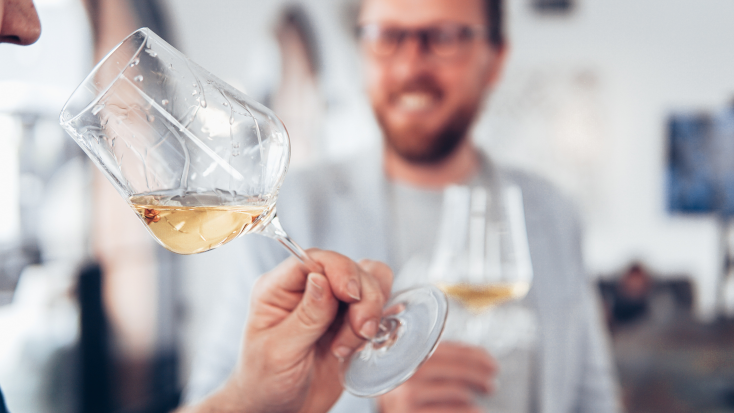 2. Visit Napa Valley and enjoy more of the best of California Wine Country in 2023
Generally regarded as one of the premier winemaking regions in the world, and understandably considered one of the best places to go wine tasting in California, Napa Valley's fertile soil and pleasant year-round weather allows for top-quality grapes to thrive here. Commercial production in the area dates all the way back to the 1800s.
Today, some 5 million people visit the over 400 wineries every year, allowing vacationers to sip some award-winning wines in California while soaking in the stunning CA vineyards' views and vibrant sunshine. Whether it's fruity Merlots, full-bodied Cabernets, or superior Chardonnays you're looking for, the tasting rooms at Darioush, Chateau Montelena, V.Sattui , Luna Vineyards, and Andretti Winery offer an eclectic mix of celebrity-run offerings, modern estates, and grand châteaus—all while serving some of the best wines found anywhere in the world.
With the valley floor spanning just five miles across and 30 miles at its longest point, Napa Valley is actually one of the smallest winemaking regions, in addition to being one of the most famous, making it the ideal day trip during Napa Valley getaways. When touring the gorgeous estates and vineyards of the California wine region, be sure to try a glass of the renowned king of Napa, the prized Cabernet Sauvignon!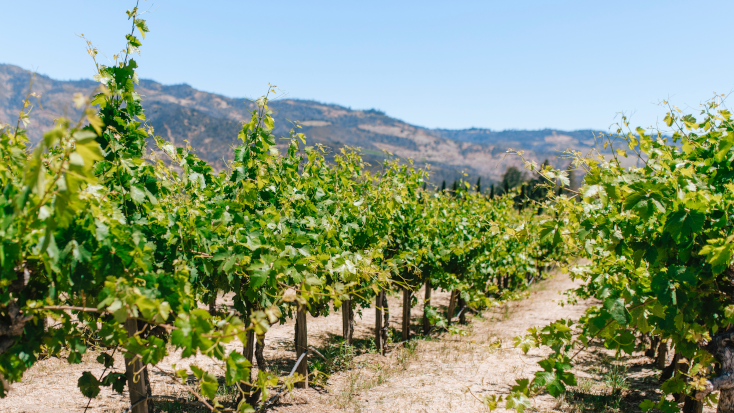 3. Sonoma Valley should also be on your California itinerary this year during CA getaways in 2023
Less than an hour's drive from Napa, Sonoma Valley is home to over 80 wineries and picture-perfect vineyards that sprawl over 10,000 acres of land as well as secluded wine country retreats nearby. Heralded as the birthplace of California's industry in the 1850s, visitors to this fabulous spot can experience a tasting afternoon at Gundlach Bundschu, the state's oldest continuously family-run winery that was founded back in 1858.
A visit to Sonoma Valley wouldn't be complete without a trip to Buena Vista Winery, the oldest commercial spot in California founded in 1857. Other top stops in the area include Ravenswood with its superb Zinfandel; Benziger with its stunning setting in an impressive volcanic bowl; and the picturesque, 16,000-square-foot Ledson inspired by French Normandy.
Those looking for some small-town charm shouldn't miss the chance to wander the adorable streets of Healdsburg, with its eclectic shops, buzzing art galleries, and top-notch restaurants and bars. Set between three of the premier wine-growing regions in the area—the Russian River Valley, Dry Creek Valley, and Alexander Valley—Healdsburg makes for the perfect Sonoma Valley pit stop. Don't expect Sonoma Valley accommodation here to resemble that of Los Angeles lodging, either!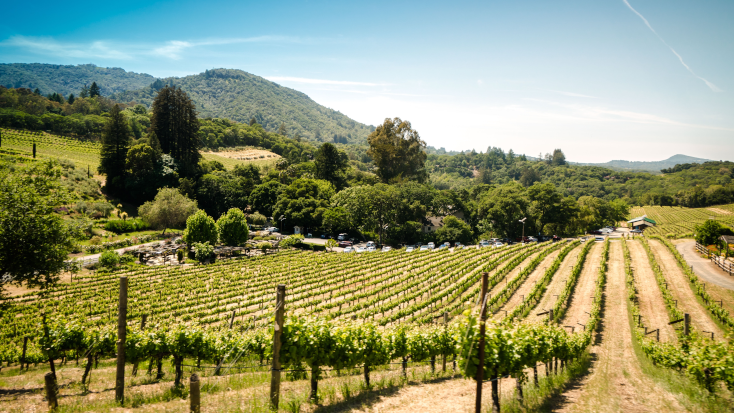 ---
Debating where to stay in California? Book your own luxury cabin Lake Tahoe has to offer and even camping in Joshua Tree.