It's a brand new year, full of possibilities! So many weeks and months ahead to be filled with adventure and unique travel experiences. Such a wide world to explore and breathtaking landscapes to discover! This year, add travel to your new year's resolutions. Add rest, relaxation, self-care, and adventure. Add nature and fresh air, add mountains, forests, deserts, oceans, and wonderful memories with family, friends, and loved ones. This year, visit some of the most inspiring locations around the world!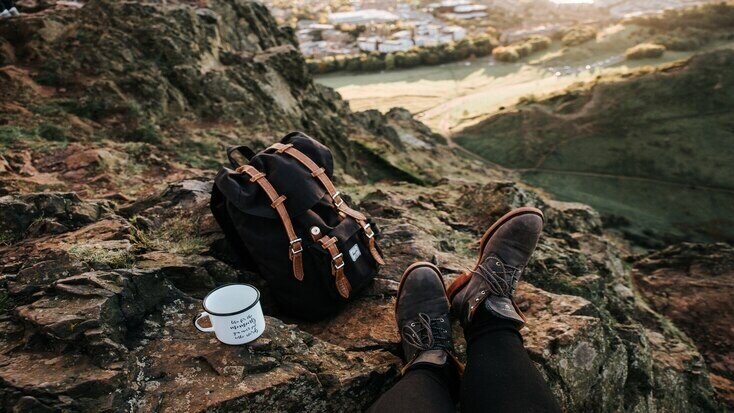 Start your adventure!
Glamping Vacation: USA
1. Your private bubble in Austin, Texas!
A stay at this lovely eco-resort is the perfect place to kick off the new year. You will find yourself surrounded by mountains, rivers, lakes, and many fantastic hiking trails easily accessible. The dome is fully equipped with all the amenities you need for a comfortable stay, including a private hot tub under the stars. If you l love hiking, this is the place for you!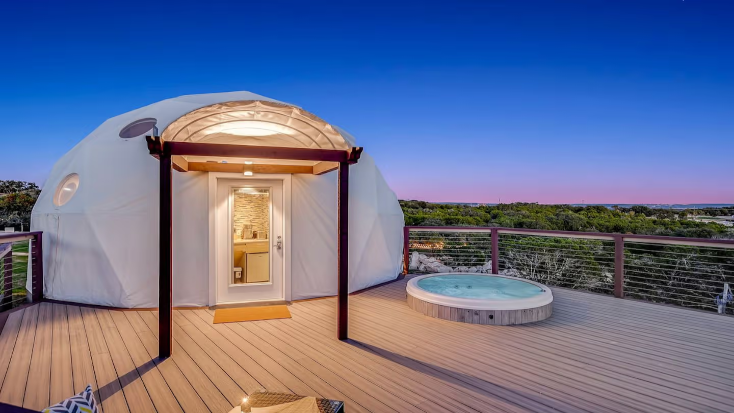 2. A little piece of heaven in Hilldale near Zion National Park, Utah
Can you ever get enough of Zion National Park? We don't think so either. If you've visited before you know the magic of this breathtaking natural landscape. And if you haven't been this park is a must for your travel 2023 bucket list. Plan your stay around the hot weather for this adorable and private A-frame with uninterrupted views of the Zion mountains.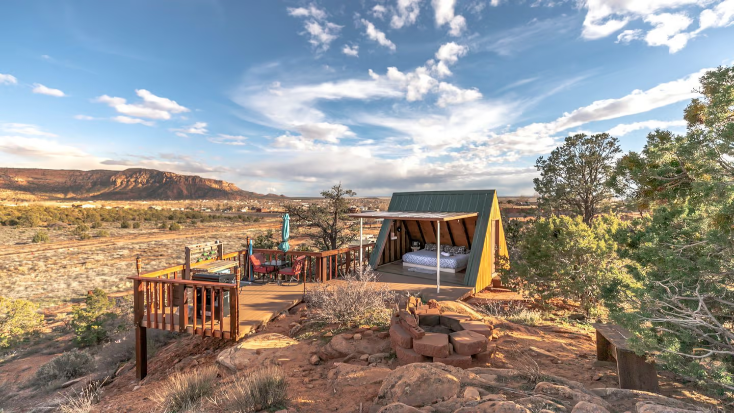 Best Glamping 2023; Canada
3. Plenty of fresh ocean air in British Columbia
Perched on the cliffs above Halfmoon Bay these luxury tented cabins provide a feeling of privacy and isolation, perfect for a hiking getaway. Wake up to uninterrupted views of the Georgia Strait and surrounding islands. Enjoy your own private outdoor shower, soaker tub, fireplace, and even heated floors for those cooler days. Plan the perfect vacation in 2023, with a stay in this high-end tented cabin!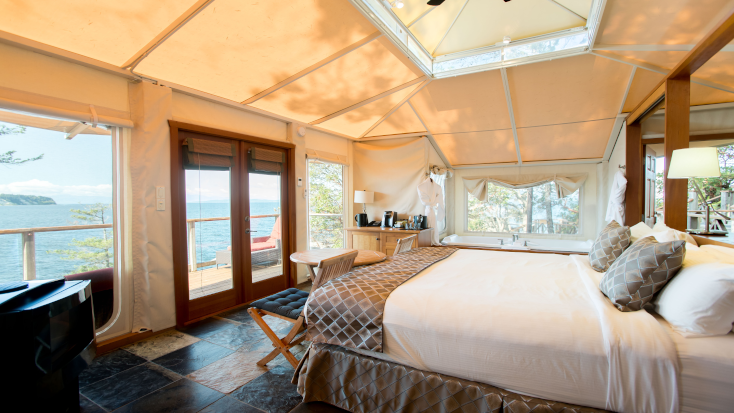 4. Minimalist design surrounded by forest in Quebec
Let nature do the talking when you stay in this luxury tiny house in Lac-Beauport, Quebec. The minimalist design both inside and out blends the tiny home perfectly into the forest. In winter enjoy the snow-covered landscape and in summer the lush green forest that surrounds this modern tiny home! Disconnect and recharge in your private forest hideaway.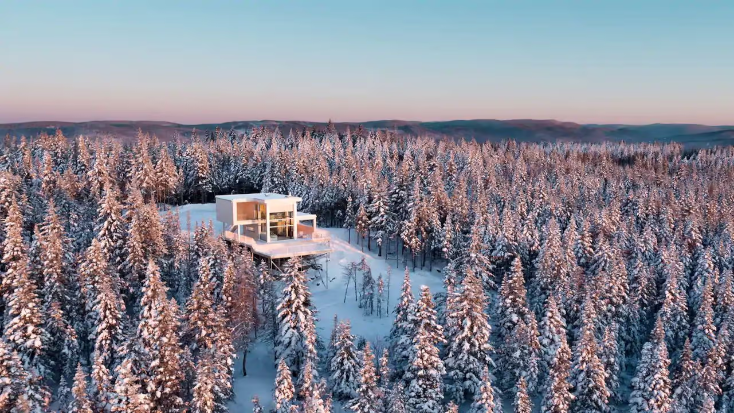 Unique Glamping Getaway: New Zealand
5. Sleep under the stars!
Quite literally when you treat yourself to a stay in this glass-roofed cabin in Ben Ohau, (South Island) New Zealand. Set right in the middle of the beautiful rolling hills of the Mackenzie Country landscape, this is big-sky paradise. Part of the Aoraki Mackenzie International Dark Sky Reserve, the area is protected from light pollution by local bylaws, the stars you see here will be some of the clearest in the world. Make this romantic cabin part of your plans for glamping in 2023.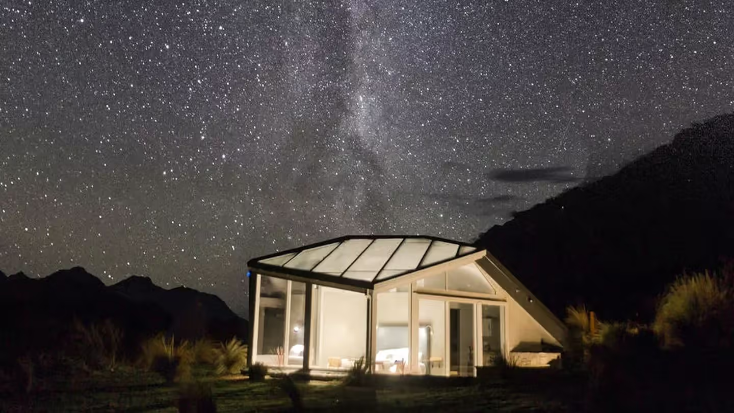 6. A little slice of paradise
And a lot of glamour will be all yours in this glamping spot in Waikanae, New Zealand. Wake up to views of the tree-covered hills and spend your day in the lap of luxury. Twin private outdoor hot tubs, private outdoor living space, and bar with all the amenities you could hope for. Explore the beach the mountains, and the forest of the prairie around the property. This luxury safari tent is perfect for a romantic getaway in 2023!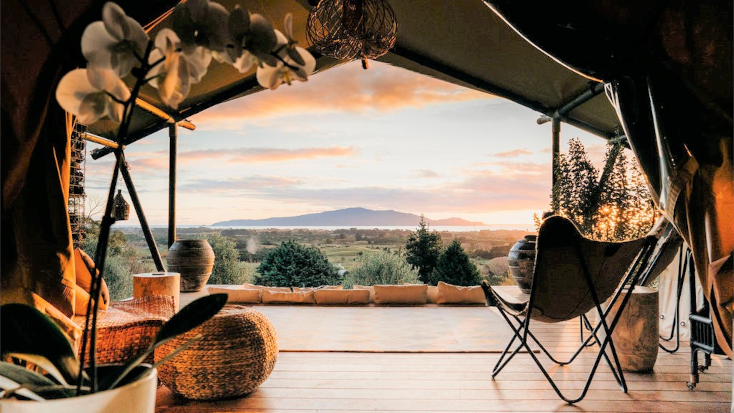 Glamping Vacation 2023: Australia
7. Vacations with friends
Perfect for your next group vacation in 2023! This large secluded treehouse in Cairns comes with enough space for 10 people, an infinity pool that overlooks a World Heritage Site, designated rainforest, and a tree-top verandah. Immerse yourself in nature and explore the nearby Barron River, Barron Gorge, and the beaches of Palm Cove. Enjoy bush-walking or safari-style tours of the rainforest, plenty of adventure, and water sports. This treehouse is a great choice for your next glamping adventure!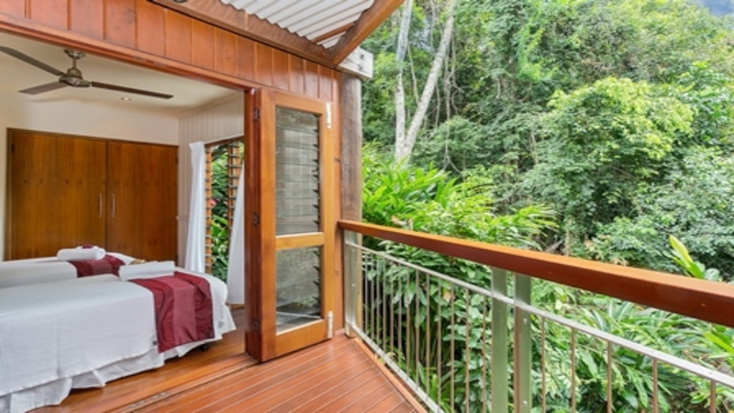 8. Family time in Tasmania
Love glamping with the kids and spending some quality time together away from screens and devices? This modern beachfront accommodation in Blue Rocks, Tasmania, is the place to be! Sawyers Bay is right on your doorstep for fun days in the sun. Explore Flinders Island, the many conservation areas, and beaches for a fun weekend getaway in 2023! This ideally located beachfront tiny home makes family glamping in 2023 a breeze to plan.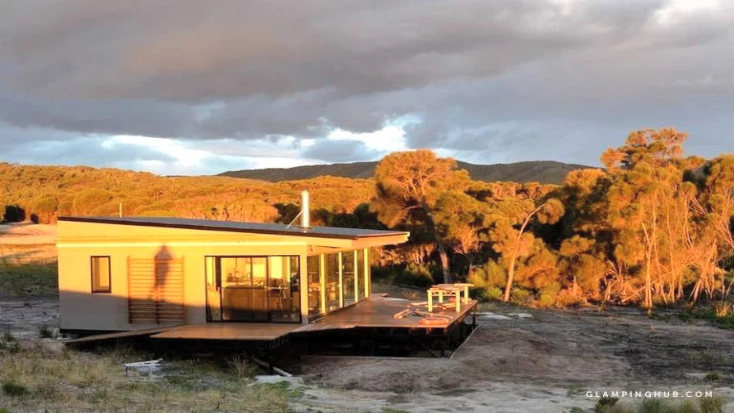 Fun Glamping Getaway 2023: Europe
9. Starry-sky adventures in Spain
Near the historic city of Toledo and just an hour from Madrid these clear bubble domes are a unique way to explore the Spanish countryside. The domes are perfectly situated to explore the Castille-La Mancha countryside, the Alberche River, and surrounding vineyards. There is plenty of bird-watching, hiking, biking, and climbing activities to enjoy. Fall asleep under a blanket of stars and wake up surrounded by forest views from your private bubble.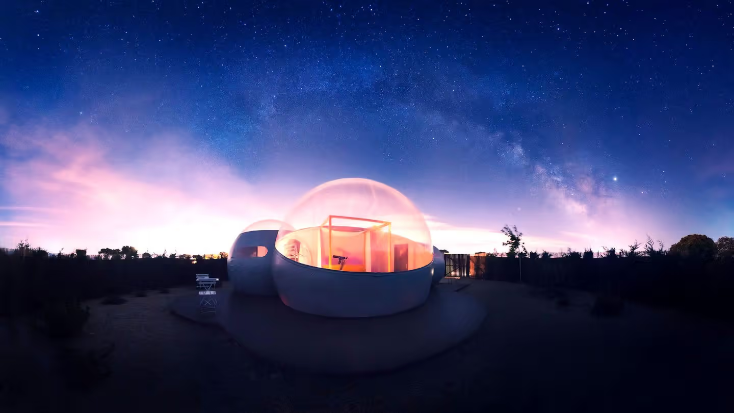 10. Netherlands for nature lovers of all ages
Take the kids on a European adventure and explore the Friesian Lake District of the Netherlands. Located on a marina in the small village of Warns, this unique converted container home is perfect for nature lovers. For hikers and thrill-seekers, there are many hiking trails that carve through the four national parks of the province. Flueseen lake offers plenty of fun activities and the Wadden Sea, one of the most distinctive in the world, is a must to visit. Start your glamping adventure in 2023 in this spacious container home.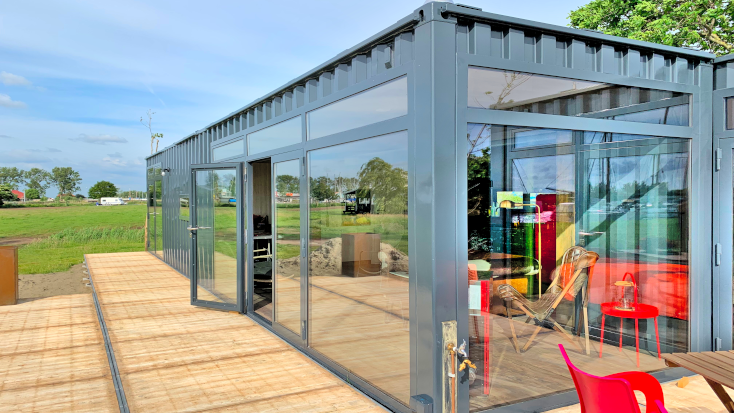 Make 2023 your year of adventure! Explore the four corners of the globe and enjoy nature. This year, make all your glamping dreams come true. Keep adding to your glamping list for 2023 on Glamping Hub! We can't wait to show you the world.
---