Valentine's Day is coming up faster than you can say "dinner reservations," and it's time to start looking at the best things to do on Valentine's Day in 2022. If you're looking to step it up a notch from a cliché candlelit meal this year with some alternative Valentine's Day plans, you're in luck.
We've played Cupid for you and gathered a handful of overlooked activities that will have your loved one swooning, so choose a unique, romantic thing to do on Valentine's Day 2022. Your Valentine's getaway will be even more enticing with these 10 alternatives to a Valentine's Day dinner that are guaranteed to make this February 14 better than 1,000 boxes of chocolate. So if you're wondering what to do for Valentine's Day 2022, check it out here!
1. Where to go for hot air balloon rides near Grand Teton National Park, Wyoming for Valentine's Day 2022
Take your loved one's breath away with a tranquil hot air balloon rides above Grand Teton National Park in Wyoming when you visit Wyoming Balloon Company. This luxurious expanse filled with picturesque mountains and sunsets will make you swear you're staring at a painting, all while floating peacefully over pristine lakes and stunning scenery.
So you've found where to go for hot air balloon rides and after a few hours of thrilling hot air ballooning, these nearby luxury cabins for Valentine's Day 2022 will prove to be the perfect comfy abode. With this alternative Valentine's Day idea, you won't need to give candles as a gift when you can just open your windows and let the sweet smell of tree sap waft in!
2. Consider romantic things to do in Newport RI and vacation rentals for a Rhode Island Valentine's Day
Live in luxury like the Vanderbilts did when you stay in this romantic getaways in Rhode Island in Saunderston. Snuggle up to a cup of warm New England clam chowder in the lighthouse tower with your honey while you take in the stunning views of the surrounding ocean and quaint harbors on your Rhode Island Valentine's Day in 2022.
Later on in the day, pretend as if you live in the gilded age by touring stunning socialites' mansions and gasp in awe when you see just how extravagant every detail, down to the last door knob is. An air of romance shrouds these grandiose summer homes and you will have discovered some of the more unique things to do on Valentine's Day. It will be so special, it will make all of your friends question why they didn't think of it first!
3. Discover one of the best romantic beaches in California when you set off on your Valentine's Day 2022: Santa Barbara walks
Book a whimsical airstream rental CA perfect for Santa Barbara walks down one of the most romantic beaches in California for Valentine's Day 2022. These types of rentals will have you swept away in their glimmering exterior, charming patio, and quirky decorations. Live the laid-back California lifestyle this V-Day by riding the two beach cruisers down to one of Santa Barbara's many expansive beaches.
Take a long stroll lined with towering palm trees on one side and steady rolling surf on the other that will have you filled with some happy, relaxed vibes. You and your companion are sure to leave here with some color on your face and joyous memories in your heart after discovering on the most romantic things to do on Valentine's Day 2022.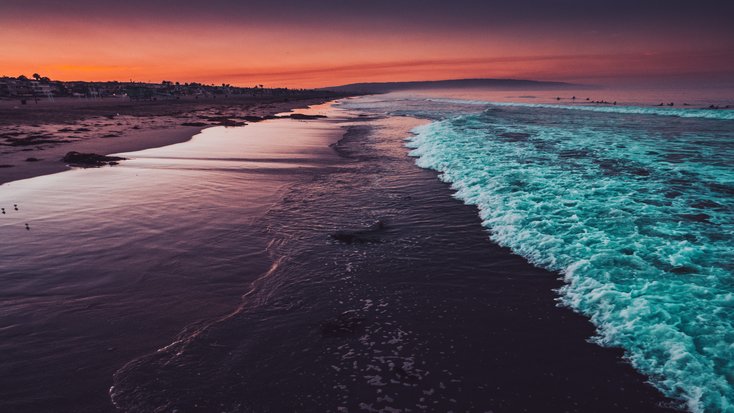 4. Explore some of the best wineries in France when you stay in these luxury rentals: France Valentine's vacations 2022
What says romance more than a day full of wine tasting in the countryside of France? These luxury rentals, France on a historic estate are in the prime location for easy access to Mareuil-sur-Lay-Dissais, a small village where you can taste high quality wine from some of the best wineries in France.
Let the sweet aroma of these fine wines grown in the Vendée region overwhelm you with an air of passion and enchantment. With a trip for two to these amazing luxury tents, you and your partner's love will grow deeper than the red of the wines you'll be tasting!
5. Find great Vermont things to do for Valentine's Day and go for a Green Mountain hike from your Vermont treehouse
For outdoorsy couples and fun valentine's day ideas, this Vermont treehouse will provide the perfect escape from the hustle and bustle of daily life, where you can find brilliant Vermont things to do and spend some quality time fishing, relaxing and embarking on a Green Mountains hike. Nothing beats being secluded in the great outdoors, where you can spend some alone time with your loved one and won't be bothered by anything more than a passing squirrel.
The 31 windows in this tree house allow for views of the gorgeous foliage that will really set the scene for the perfect Valentine's Day 2022. This year, you'll be able to pick your own flowers instead of buying them from the store!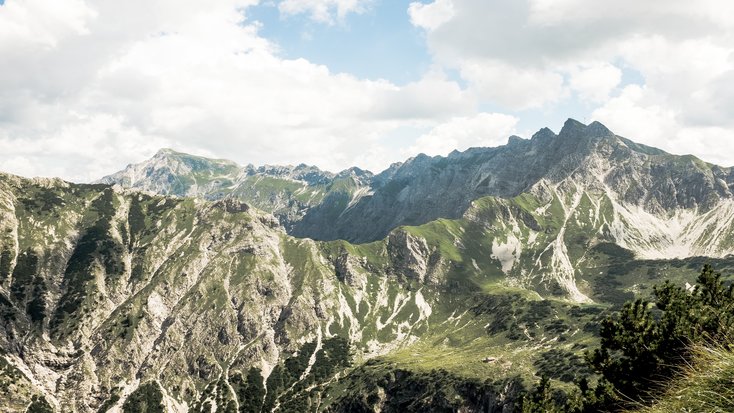 6. Great glamping holidays Cornwall has to offer for Valentine's day in England 2022
For this year's Valentine's Day in England, turn on your favorite tunes and sing at the top of your lungs with your lovebug as you roll through the English countryside in style in this precious vintage V.W. campervan. Pack a polaroid camera, and park at a scenic overlook for some delightful memories and charming photos that you'll have hanging on your walls for years to come. The glamping holidays Cornwall can offer are excellent in general but you should surely consider this for an England road trip with your other half.
Drive to a local market and pick up some of Cornwall's delicious seafood, which you can roast up on this campervan's BBQ grill for an off-beat way to celebrate the February 14, leaving your loved one smiling from ear-to-ear after a unique and alternative Valentine's Day 2022.
7. Enjoy Ruby Mountains skiing with your valentine: Nevada campgrounds don't compare to these luxury yurts
Instead of buying your significant other a box of chocolates, hand them a steaming cup of hot chocolate—sure to taste like a little slice of heaven after a long day of Ruby Mountains skiing with your valentine, Nevada. For couples that are crazy for extreme winter sports, these solar-powered yurts, Nevada will be the perfect place to come home to after a full day in the great outdoors. Forget the same old Nevada campgrounds and go for something special for you and your valentine.
Perhaps the most special thing about these luxury yurts is that they come with a built-in ski guide, ensuring that your trip is as spectacular as possible. There is even a helicopter ride to the location, which is sure to make your loved one's jaw drop open in amazement!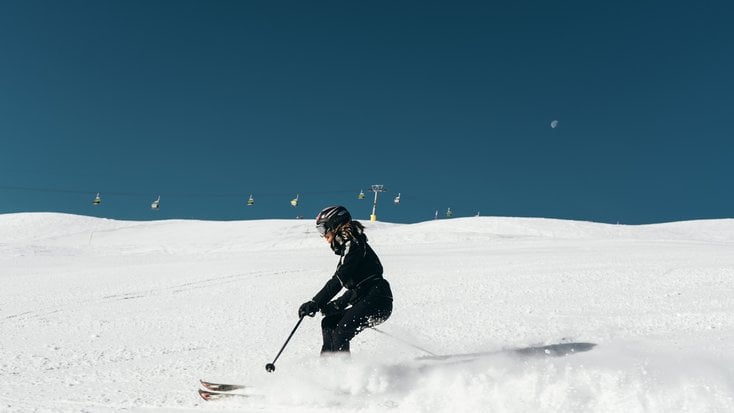 8. Fun date ideas 2022: horseback riding, Florida near River Ranch
These luxury camping tents, FL on a dude ranch are great for fun date ideas will offer the ideal off-the-beaten-path escape, perfect for an alternative Valentine's Day. Equipped with a personal concierge and gorgeous wooden furniture, it's guaranteed that you've never stayed in a tent quite like this before.
Here, you can have a blast horseback riding, Florida, biking around the ranch's expansive grounds, or even trying your hand at archery. Maybe you'll find out that you're as skilled as Cupid is with a bow and arrow!
9. Romantic getaways in Upstate New York
New York City is one romantic destination for sure, but you could be missing out on other idyllic places to visit that are thought for couples. These romantic getaways in Upstate New York, bring you and your loved one closer to the most spectacular landscapes and to the best places to stay. Enjoy Lake George romantic getaways, hike the best trails in the Adirondacks or just stroll around Ithaca. We are sure you are going to have the time of your lives!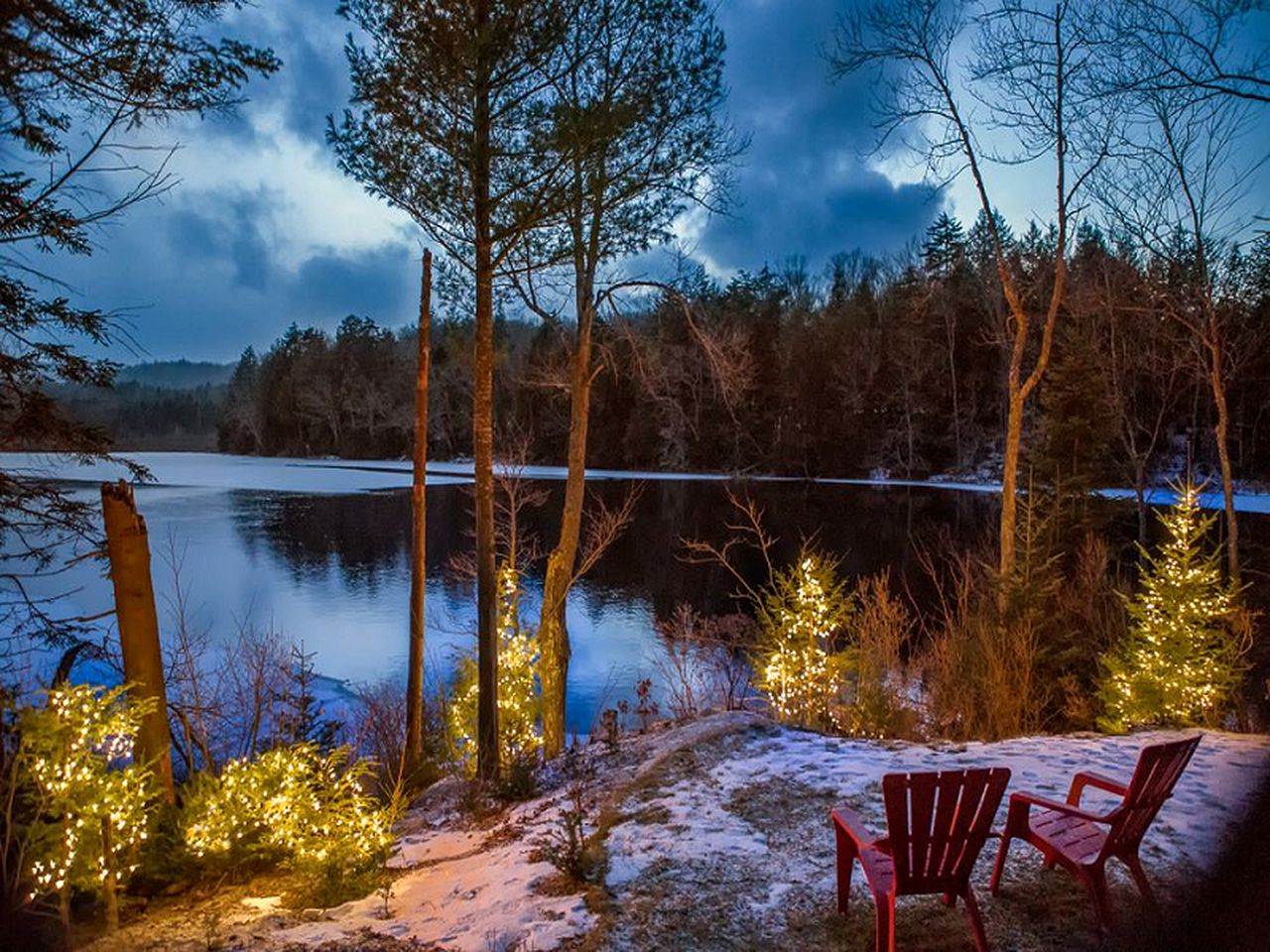 10.Best things to do in South of France for french Valentine's Day in Tarn-et-Garonne 2022
Go for the best things to do in South of France and enjoy a couples spa treatment in the romantic area of Tarn-et-Garonne, a section of France filled with picturesque villages and rolling green hills. You and your significant other can completely unwind at these spa tree house cabins where endless massages, complimentary breakfast, and hours of relaxation in the sauna are at your disposal.
You'll fall head over heels in love with the private Nordic bath at your tree house and the breakfast baskets that will be delivered to your door daily. Here, you don't need to worry about a thing.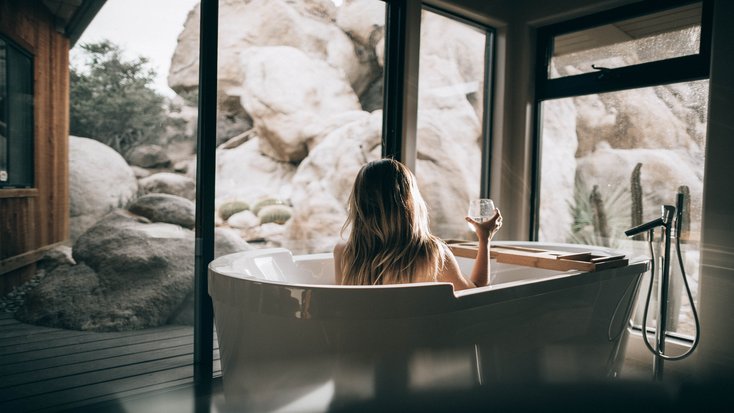 ---
Don't miss out on other incredible glamping sites with Valentine's Day availability this year. Check them out today!