Valentine's Day is coming up faster than you can say "dinner reservations!" It's time to start looking at the best things to do on Valentine's Day in 2023. If you're looking to step it up a notch this Valentine's Day, you're in luck.
Check out some of the most romantic activities for Valentine's Day 2023 and fun glamping rentals to enjoy. Make your Valentine's getaway 2023 one to remember and plan a romantic glamping getaway for two.
1. Where to go for hot air balloon rides near Grand Teton National Park, Wyoming for Valentine's Day 2023
Take your loved one's breath away with a relaxing hot air balloon ride above Grand Teton National Park in Wyoming. This magnificent landscape with picturesque mountains and sunsets is one to add to your romantic getaway list.  Float peacefully over pristine lakes and stunning scenery for a unique Valentine's escape.
After a few hours of thrilling hot air ballooning, these nearby luxury cabins are ideal for Valentine's Day 2023 which will prove to be the perfect couple's retreat.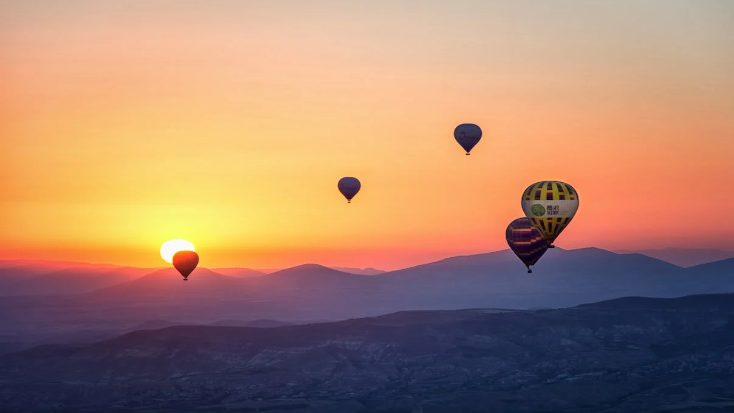 2. Consider romantic things to do in Newport RI and vacation rentals for a Rhode Island Valentine's Day
Experience luxury and comfort in this romantic getaway on Rhode Island in Saunderstown. Enjoy an authentic bowl of warm New England clam chowder in the lighthouse tower with your special someone. Take in the stunning views of the surrounding ocean and quaint harbors of Rhode Island on Valentine's Day in 2023.
Immerse yourselves in the romance of a gilded age. Take a tour of the extravagant socialites' mansions of the local area. An air of romance shrouds these grandiose summer homes, and a guided tour through one of them is certainly a unique Valentine's Day activity. Surprise your Valentine with an unforgettable weekend away!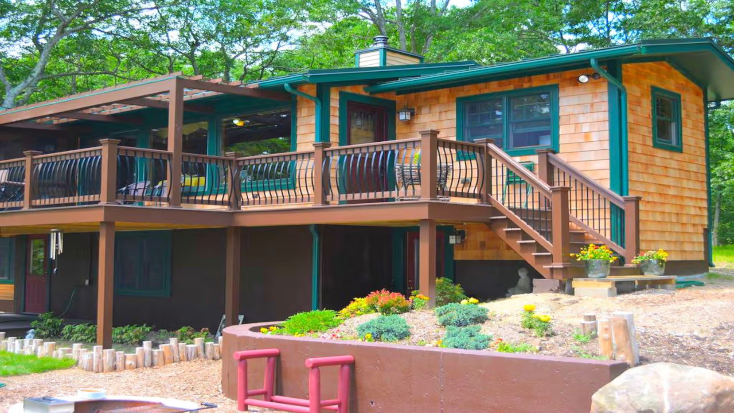 3. Discover one of the best romantic beaches in California when you set off on your Valentine's Day 2023: Santa Barbara walks
Book a whimsical airstream rental in CA! Perfect for Santa Barbara walks down one of the most romantic beaches in California for Valentine's Day 2023. Santa Barbara has plenty of romantic rental options to suit every glampers style; from airstream caravans, and cozy cabins to enchanting treehouses.  Enjoy the laid-back California lifestyle, relaxing sunset walks on the beach, and cozy nights in.
Take a long stroll lined with towering palm trees on one side and steady rolling surf on the other that will leave you feeling relaxed and refreshed. You and your companion are sure to catch some sun, and enjoy the many romantic restaurants along the shorefront,  a stay in CA should be on your things-to-do list this Valentine's Day.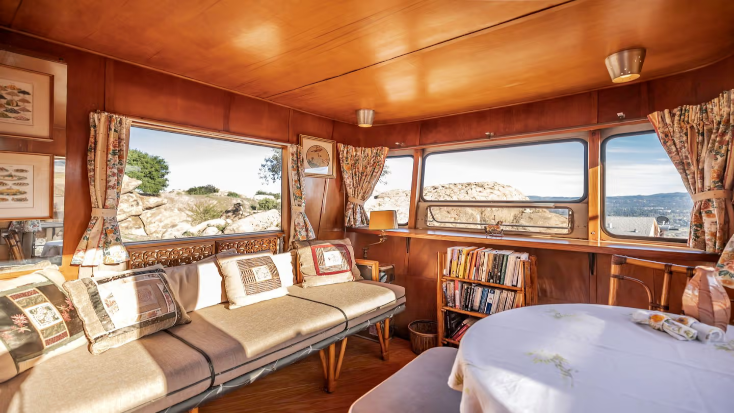 4. Explore some of the best wineries in France when you stay in these luxury rentals: France Valentine's Vacations 2023
What says romance, more than a trip to the romantic trip to the countryside of France? Pay a visit to Bordeaux and sample some of the famous blends while you're there. This secluded romantic dome for two is surrounded by the forest. A local chef has collaborated with the owners to create two exquisite gourmet dinner baskets, sure to be a delicious treat for a romantic night in on Valentine's Day 2023!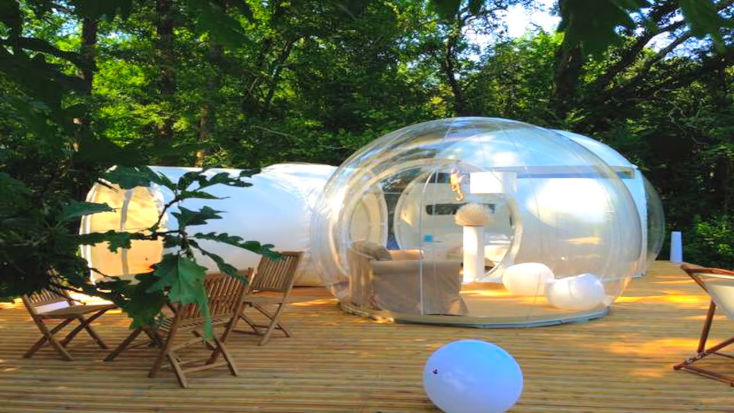 5. Find great Vermont things to do for Valentine's Day and go for a Green Mountain hike from your Vermont treehouse
For outdoorsy couples and fun valentine's day ideas, this Vermont treehouse will provide the perfect escape from the hustle and bustle of daily life. You'll find plenty of fun things to do in Vermont to spend some quality time together fishing, biking, and hiking the Green Mountains. Nothing beats being secluded in the great outdoors, where you can spend some alone time with your loved one watching the local wildlife stroll by.
The 31 windows in this tree house give you uninterrupted views of the gorgeous foliage that will really set the scene for the perfect Valentine's Day 2023. This year, you'll be able to pick your own flowers instead of buying them from the store!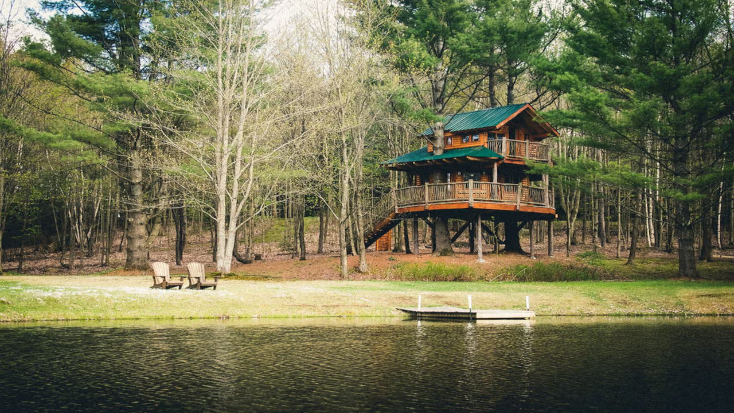 6. Great glamping holidays Cornwall has to offer for Valentine's day in England 2023
For this year's Valentine's Day in England, turn on your favorite tunes and sing at the top of your lungs with your lovebug as you roll through the English countryside to this luxury pod. Drive to a local market and pick up some of Cornwall's delicious seafood, which you can roast up on your private deck BBQ grill for an off-beat way to celebrate February 14, leaving your loved one smiling from ear-to-ear after a unique and alternative Valentine's Day 2023.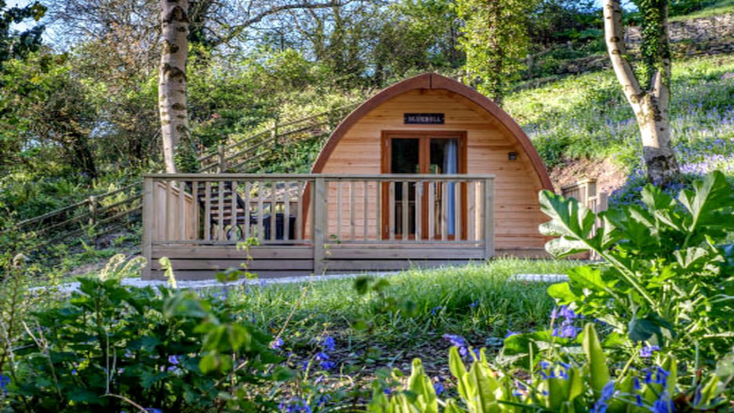 7. Enjoy Breckenridge skiing with your valentine: try these luxury yurts
Imagine handing your special someone a steaming cup of hot chocolate after a fun day of skiing at Breckenridge, Colorado—it's sure to taste like a little slice of heaven. If you and your Valentine are crazy for extreme winter sports, this cozy cabin overlooking the mountains in Colorado will be the perfect place to come home to after a full day in the great outdoors.
The cabin is spacious enough to sleep 6, so you can organize a fun family ski trip for Valentine's weekend getaway to the slopes. There is a cozy wood-burning stove for chilly evenings, a large entertainment area with plenty of board games to enjoy, and of course a romantic outdoor hot tub for romantic evenings under the stars.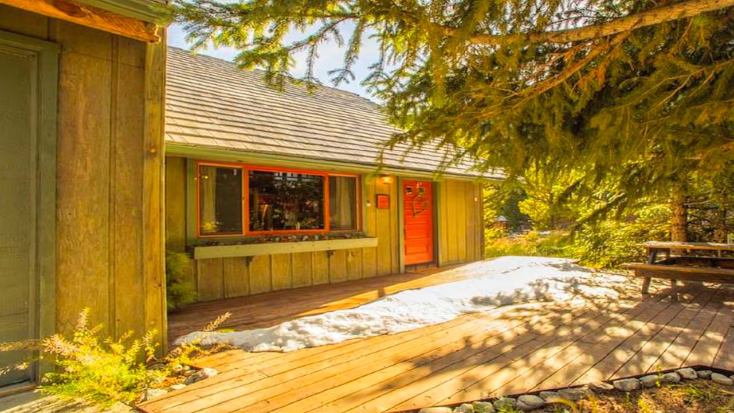 8. Fun date ideas for 2023: horseback riding, Florida Panama City
Looking for a fun glamping experience in Florida this Valentine's Day? Try o a stay on one of these lakefront luxury tented cabins, for an ideal off-the-beaten-path escape, perfect for an alternative Valentine's Day. There are plenty of fun outdoor activities to enjoy for the more adventurous couples, from sailing, zip-lining, climbing, and horseback rig¡ding to more relaxing activities like fishing, hiking, and meditation.
After a fun-filled day relax together and enjoy the sunset over the lake from your private deck and soak in your own claw-footed tub.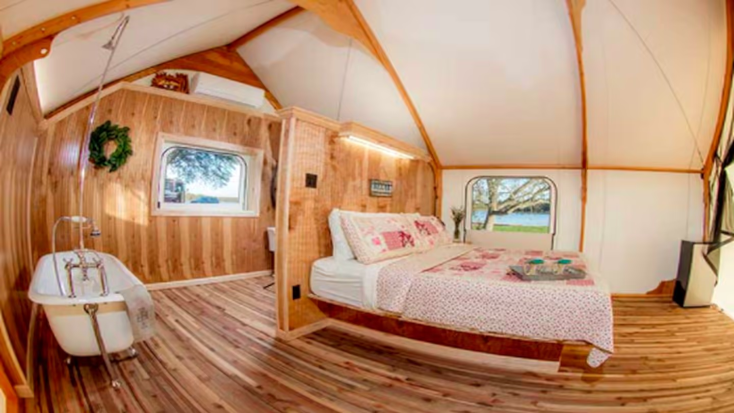 9. Romantic getaways in Upstate New York
New York City is certainly a romantic destination. This secluded treehouse cabin in Argyle, surrounded by treetops near Lake George is a must for couples looking for a romantic country escape this Valentine's day.  This is a magical destination and the treehouse is completely off-grid so you are guaranteed a relaxing break from city life. Enjoy Lake George's romantic getaways, hike the best trails in the Adirondacks or just stroll around Saratoga Springs. We are sure you are going to have the time of your lives!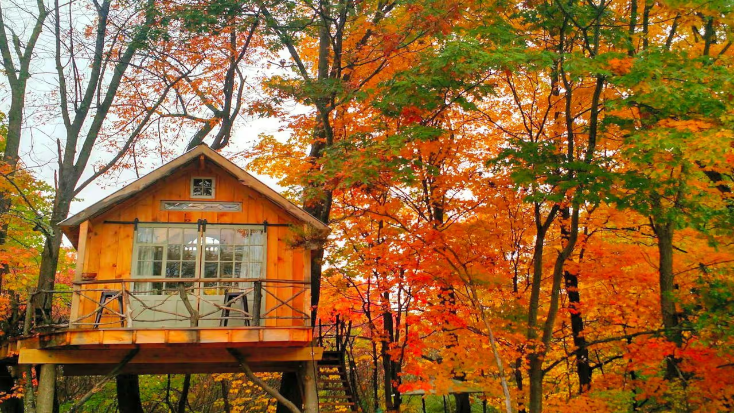 10. Best things to do in South of France for french Valentine's Day in Tarn-et-Garonne 2023
Go for the best things to do in France and enjoy a couples retreat near Grenoble, France. Stay in this unique treehouse in  Voiron, Auvergne-Rhône-Alpes, and enjoy the Chartreuse Regional Nature Park that borders the property. You and your significant other can completely unwind at the beautiful picnic spots and scenic lakes around this cozy treehouse for two. You'll fall head over heels for the beautiful views from your private deck and be sure to come back again next year!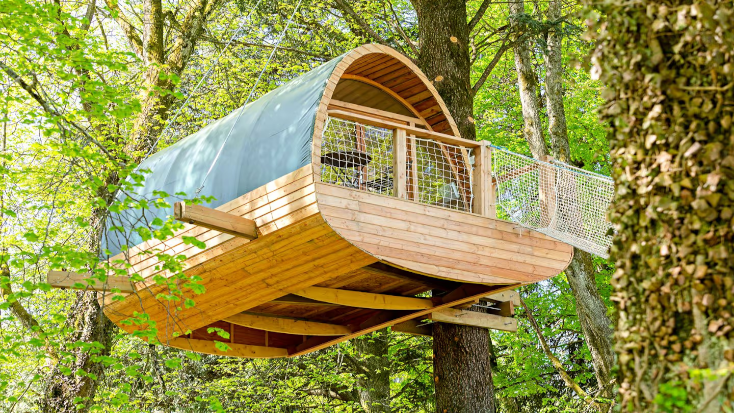 ---
Don't miss out on other incredible glamping sites with Valentine's Day availability this year. Check them out today!