Winter is coming. In fact, it's practically here. With the inevitable change of the season comes the snow, perfect for all you mountaineers out there. For many of us, snow means one thing; skiing! And why not go to one of the best places to enjoy carving your way down a mountain or two? Skiing in Colorado offers even the most experienced downhill skier the chance to whizz down some exciting trails and routes, and there's plenty of opportunities to enjoy a bit of cross country skiing as well. We've made a shortlist of just a few of our favorite places to go skiing in Colorado, so keep reading, and find the best places to ski in Colorado in 2020, while enjoying a stay in cozy cabin rentals. In Colorado, you can enjoy some great Christmas vacations in the great outdoors, and with Black Friday on the horizon, there are some great travel deals to be had.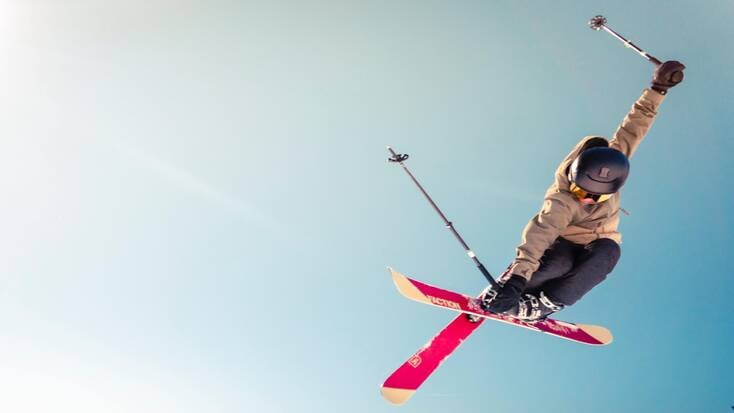 Go skiing in Vail, one of the best ski resorts in Colorado
When it comes to staying in a ski resort, Vail, Colorado, has to be one of the top ski resorts in the state. A popular destination at this time of year, it's a great place for some great vacations. In Colorado, cabins abound, especially if you're able to enjoy a stay in some luxury cabins. In Colorado, there are a couple of well-known spots for skiing, and Vail is definitely one of the most iconic. It's the largest ski area in the state, and there are plenty of things to do in Vail itself as well. A stunning, pedestrianized town that boasts an array of shops, bars, and restaurants, you'll certainly enjoy some great apres-ski here. When it comes to skiing in Colorado, Vail offers the perfect destination for family winter getaways.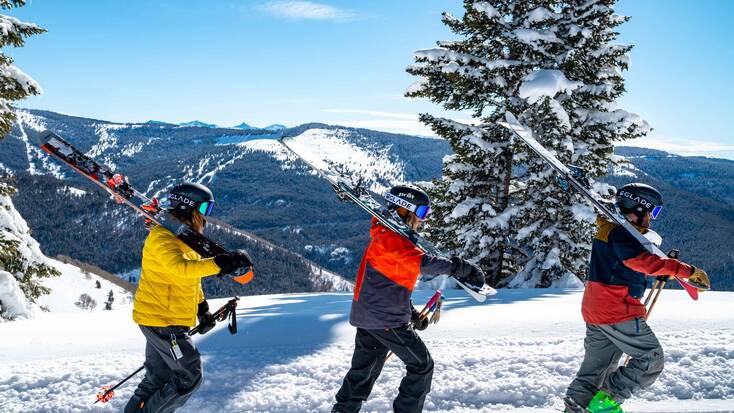 Discover all the things to do in Aspen when you go skiing in Colorado
If you've never been skiing in Colorado before, skiing in Aspen is certainly a place that will live long in the memory. Aspen Snowmass has four clear ski areas that can all be accessed by one ski lift. Aspen ski resort is also clustered around the town itself, and much like Vail, things to do in Aspen include visiting some great bars and restaurants. With some of the best cabins in Colorado, this is a great spot for a vacation all year round, and without a shadow of a doubt, one of the best places to ski in Colorado.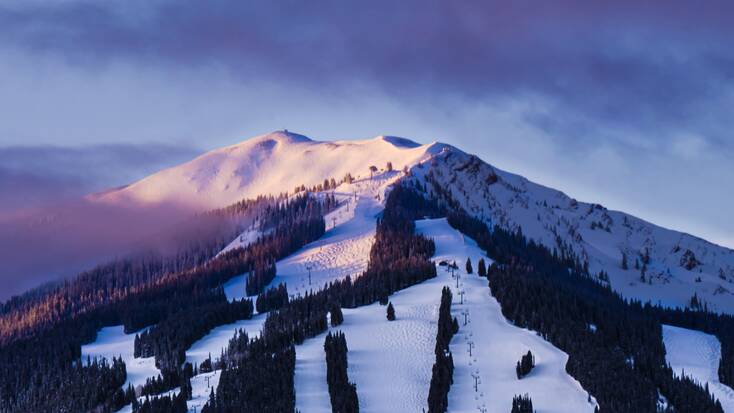 Visit Breckenridge Ski Resort when you go skiing in Colorado, 2020
Ever wondered, what is the most popular resort in Colorado? Well, the village Breckenridge, Colorado, holds that title. This ski town has a famously vibrant apres-ski scene, and the ski cabins in Breckenridge are perfect for family vacations and even romantic getaways. Of all the places to ski in Colorado, Breckenridge, CO, should be at the top of your list when you're figuring out where you'd like to go skiing in Colorado. 2020 has been a tough year for all of us, so why not treat yourself, your family, or that special someone to a stay in this incredible ski resort?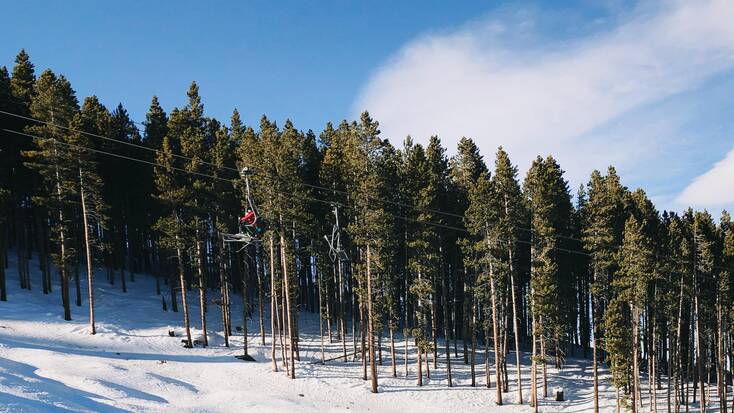 Relax in the geothermal hot springs in Steamboast, Colorado
Steamboat, Colorado, while a little further from Denver airport (about 180 miles) than the other Colorado ski resorts, is the perfect place for a more secluded ski trip. Crowds are rare here, and this small, authentic Western town is a charming spot to head to. Whether you're into downhill or cross country, skiing in Steamboat is a unique experience. If you're wondering what else to do when you leave your ski cabins, Steamboat hot springs is well worth a visit. What better way to relax in this laid-back ski resort than with a hot dip surrounded by the stunning snowy treetops of Steamboat?